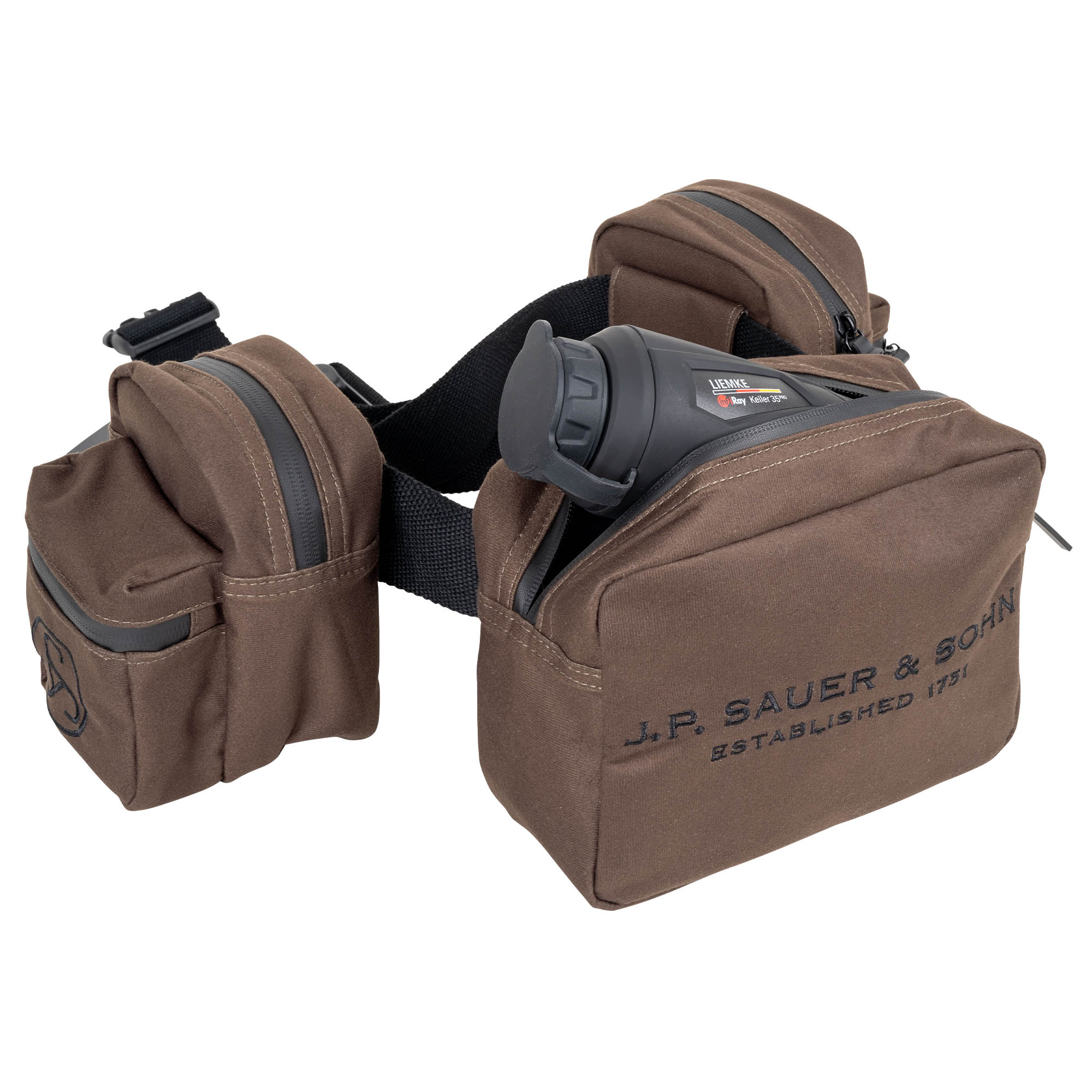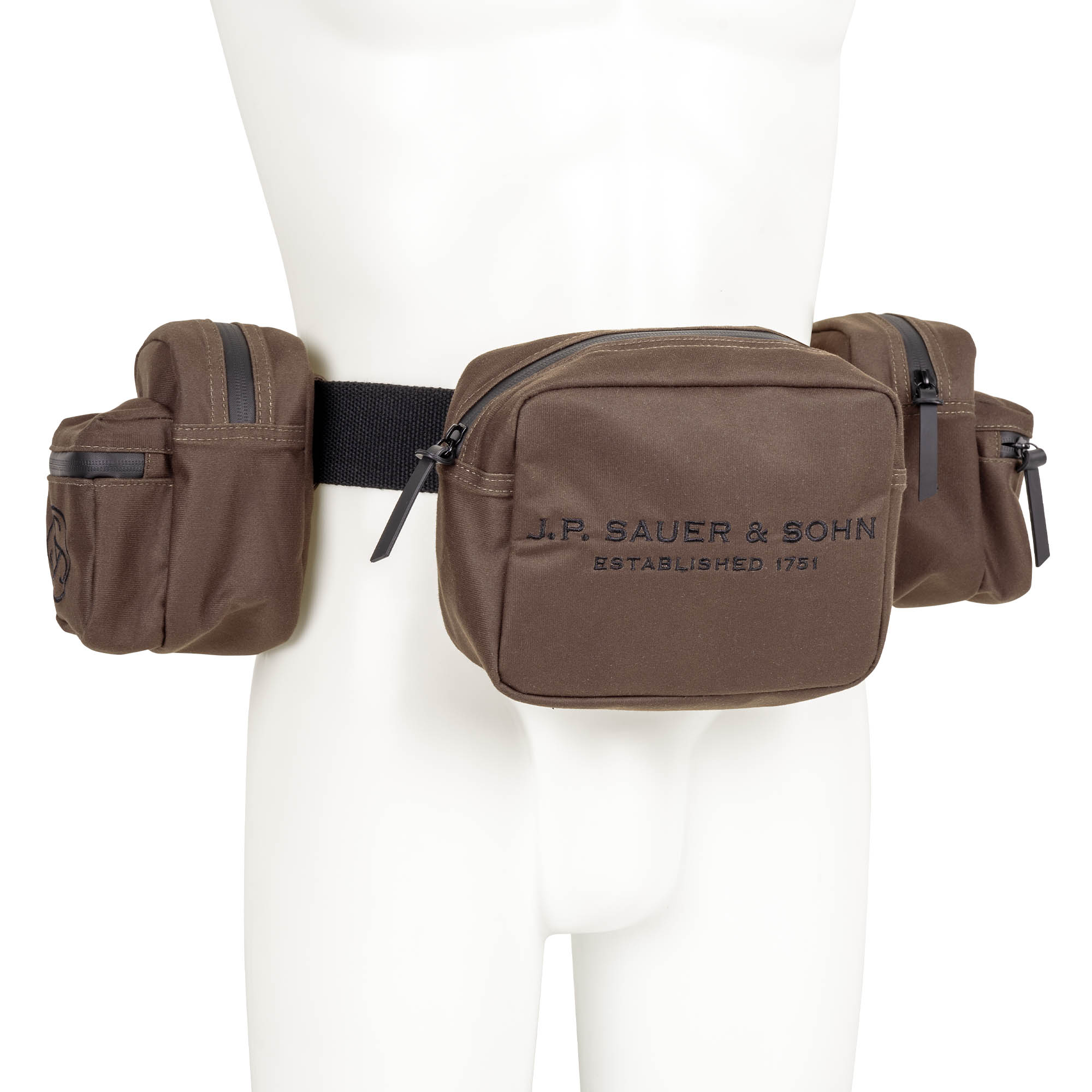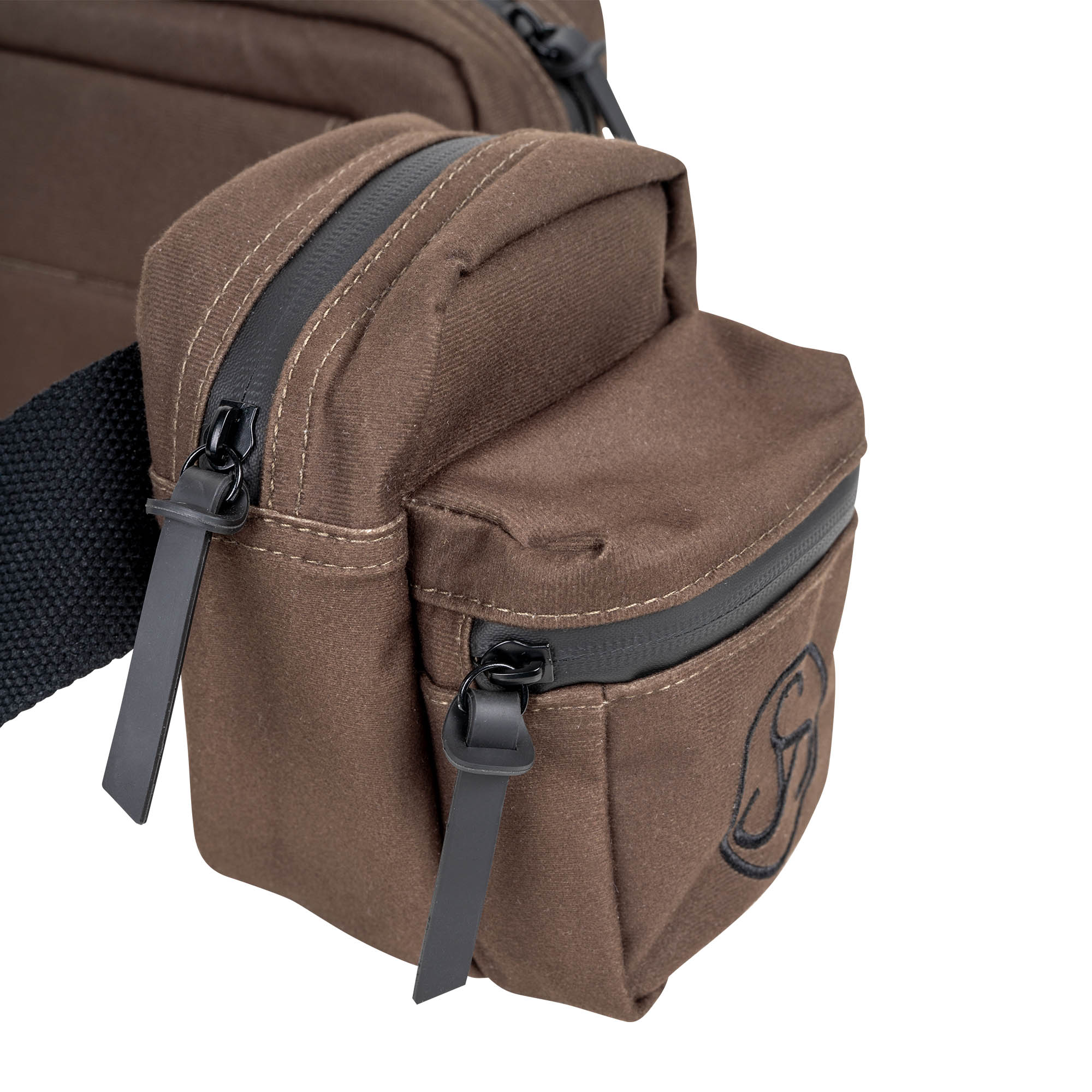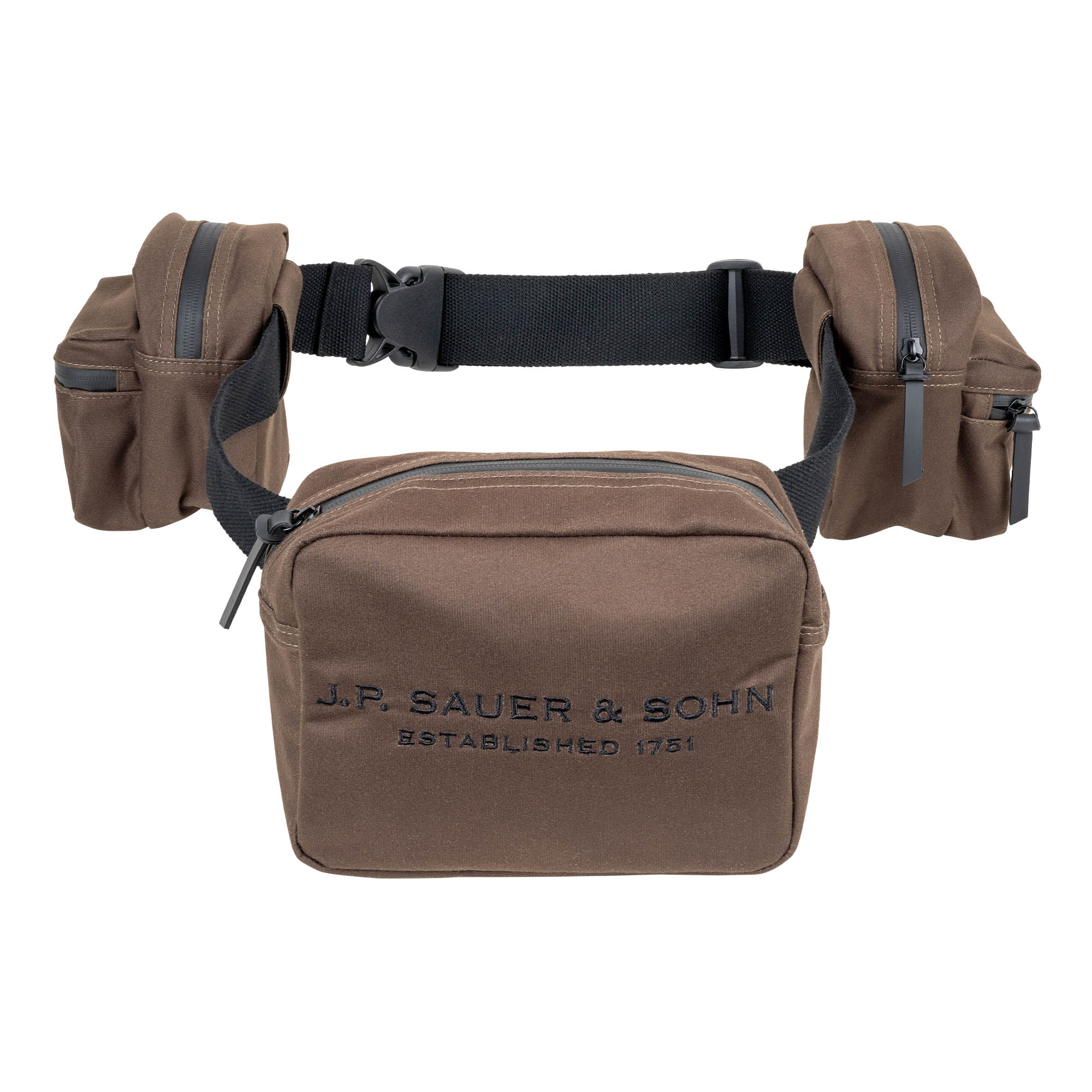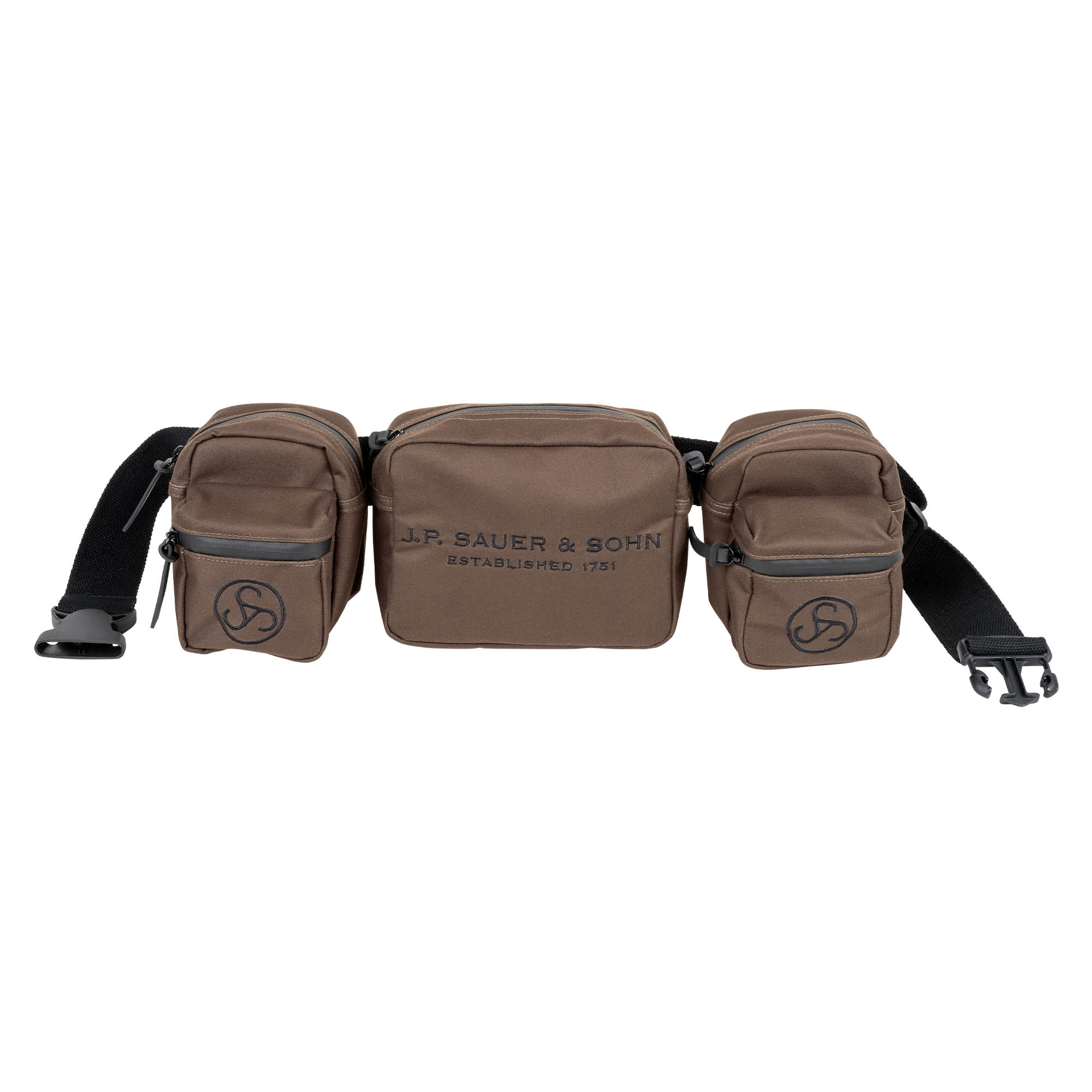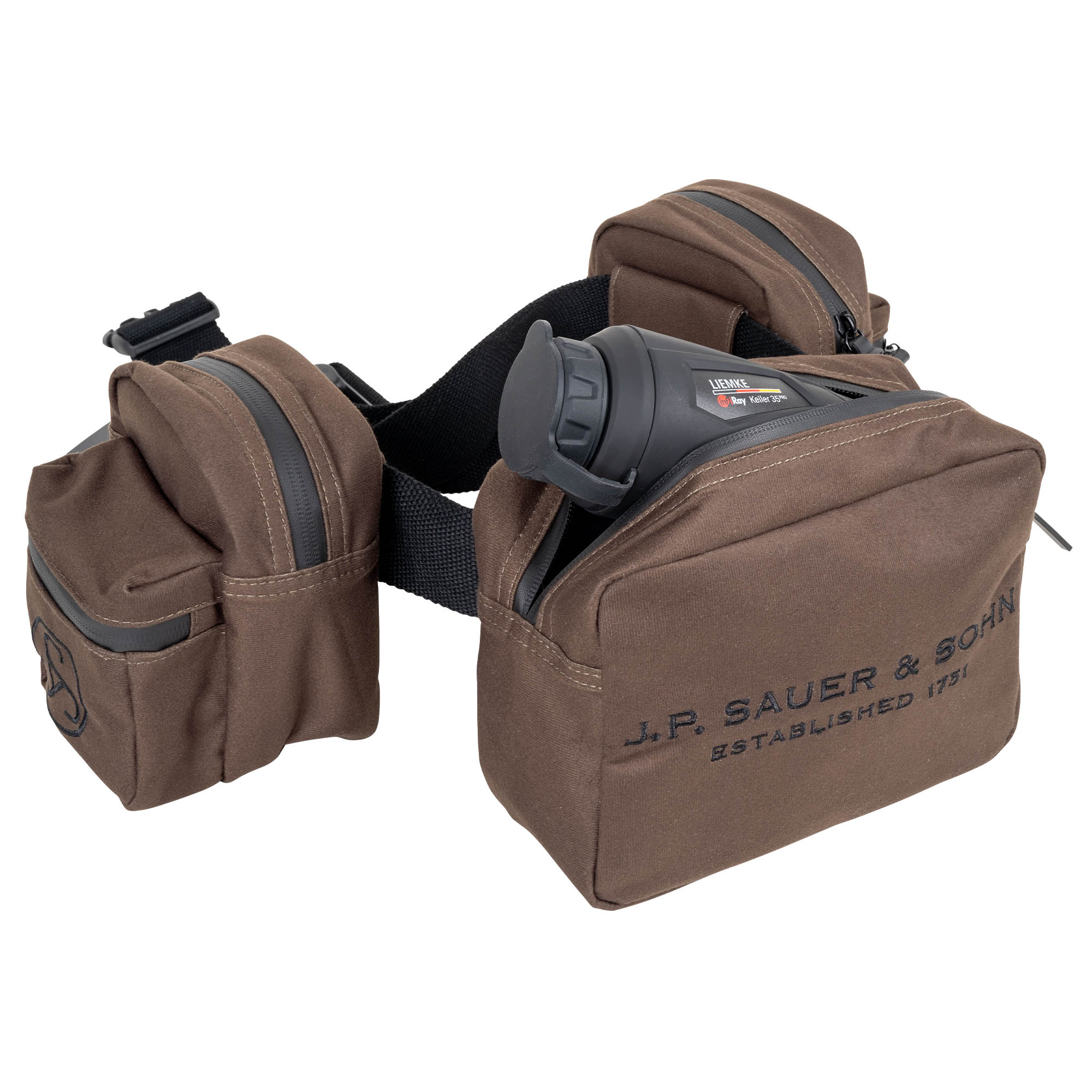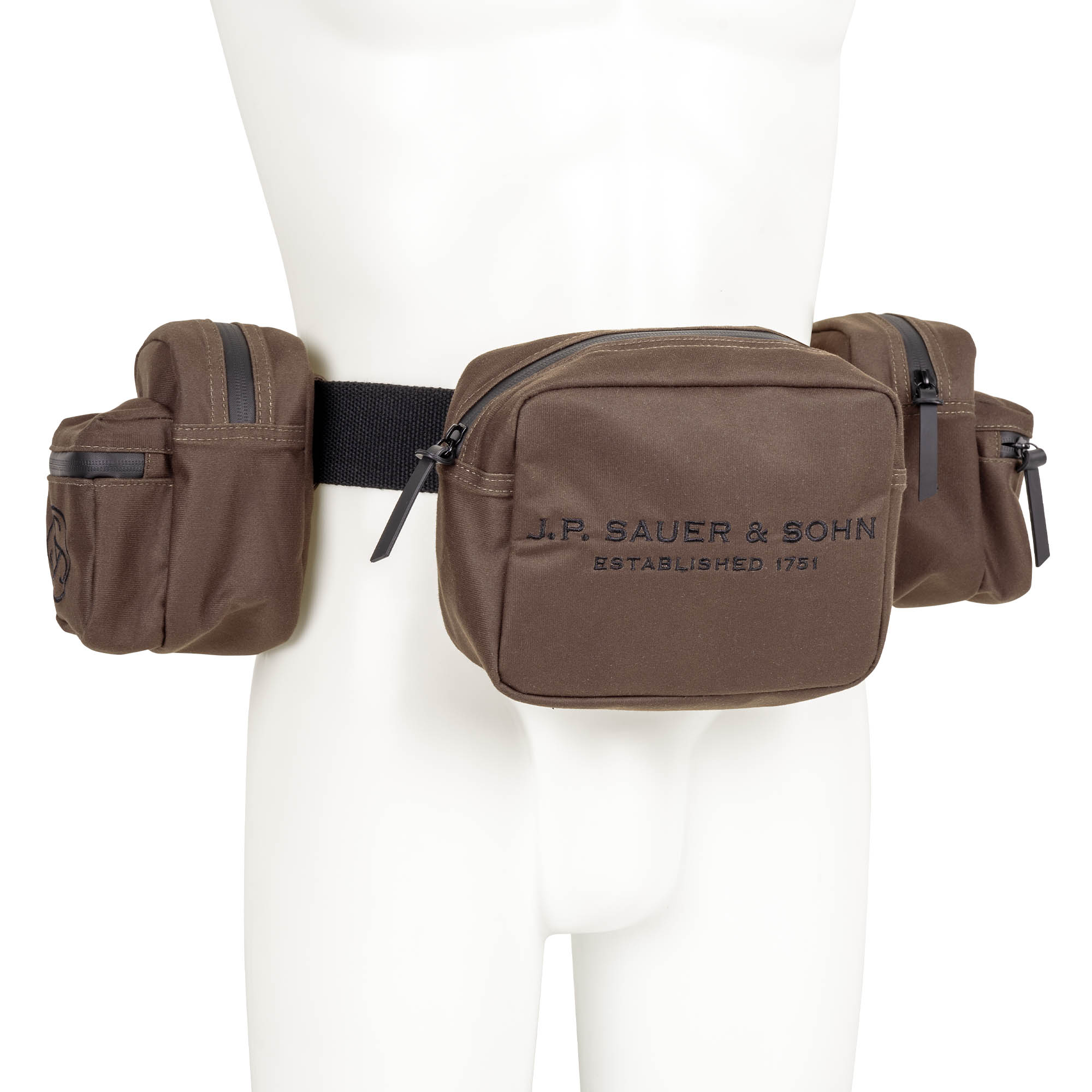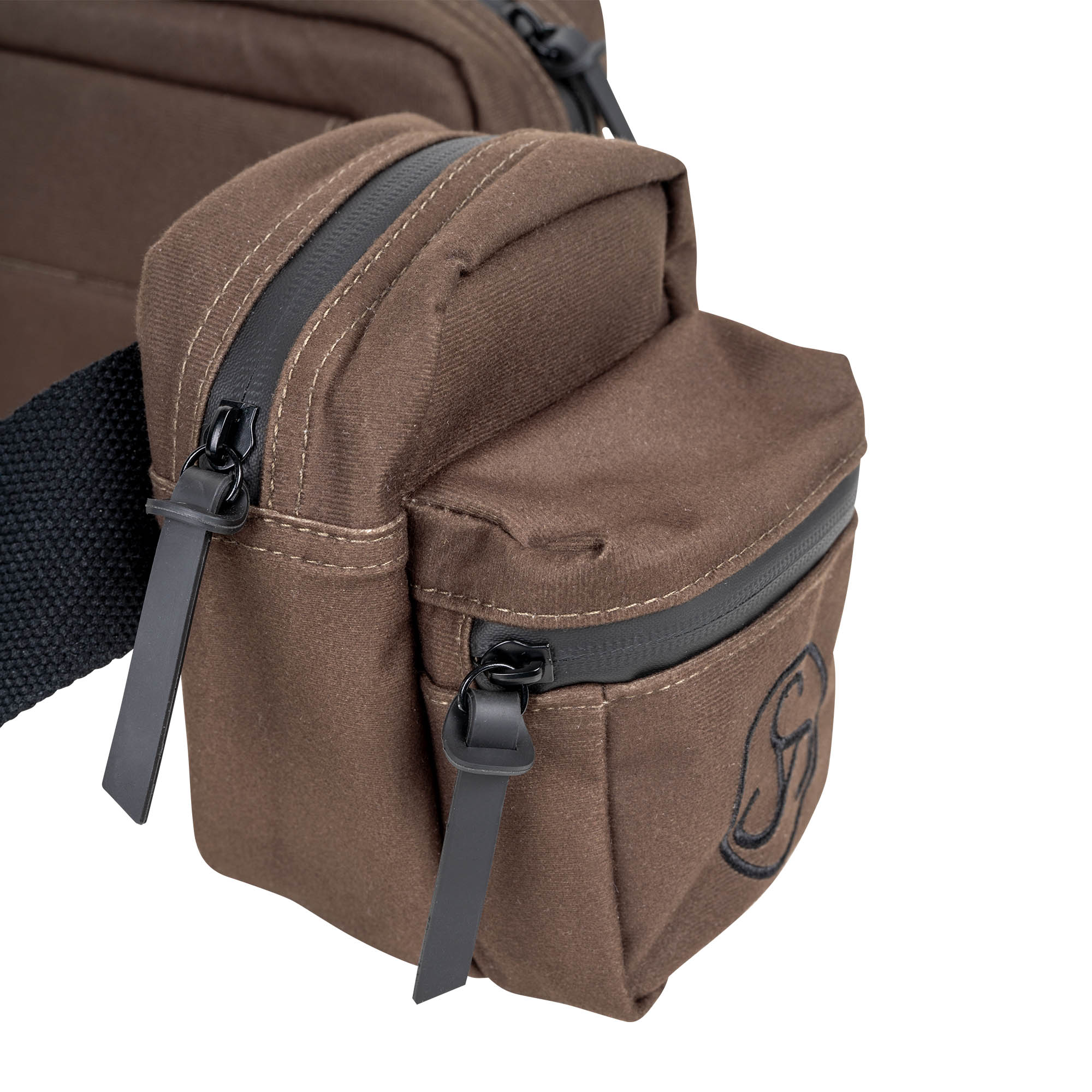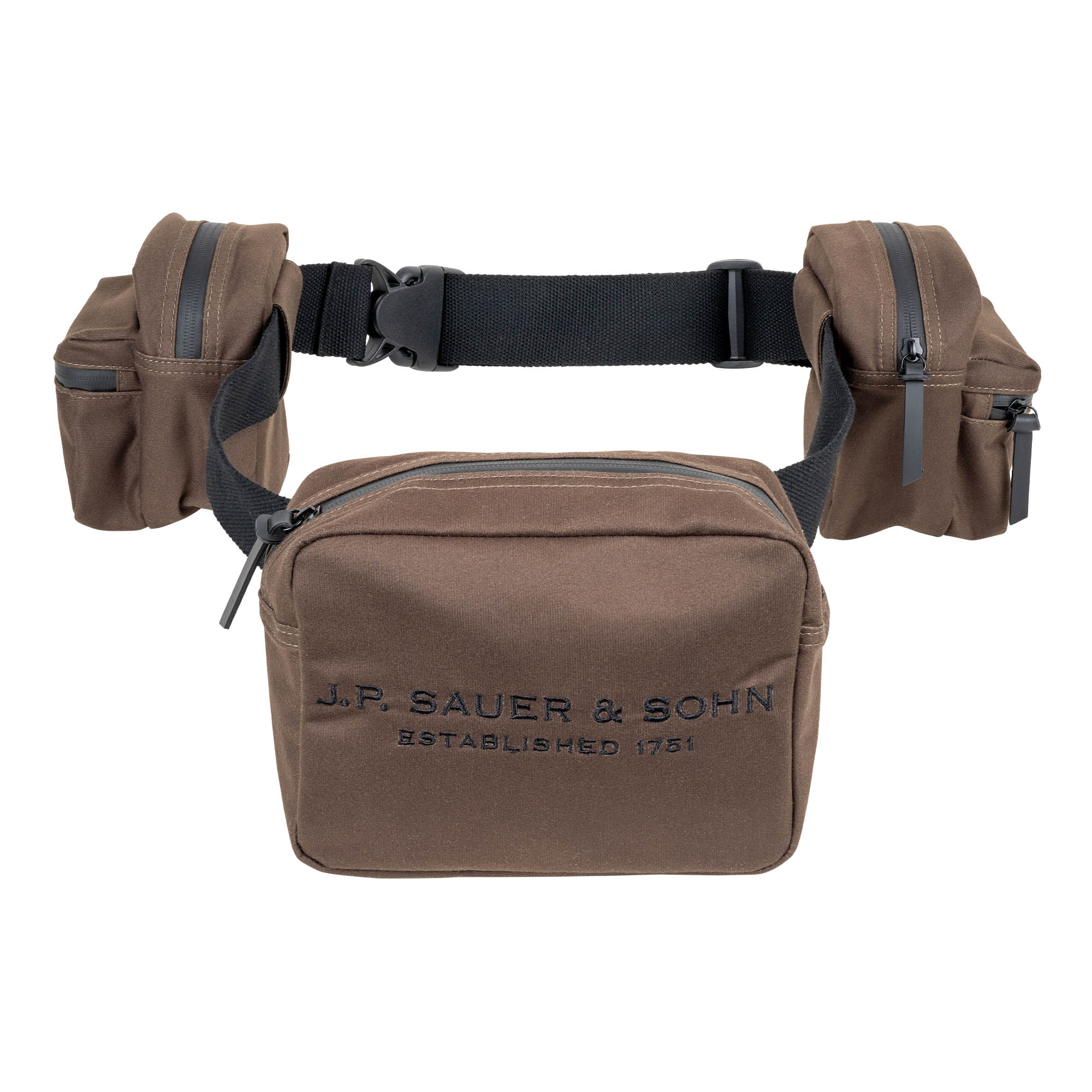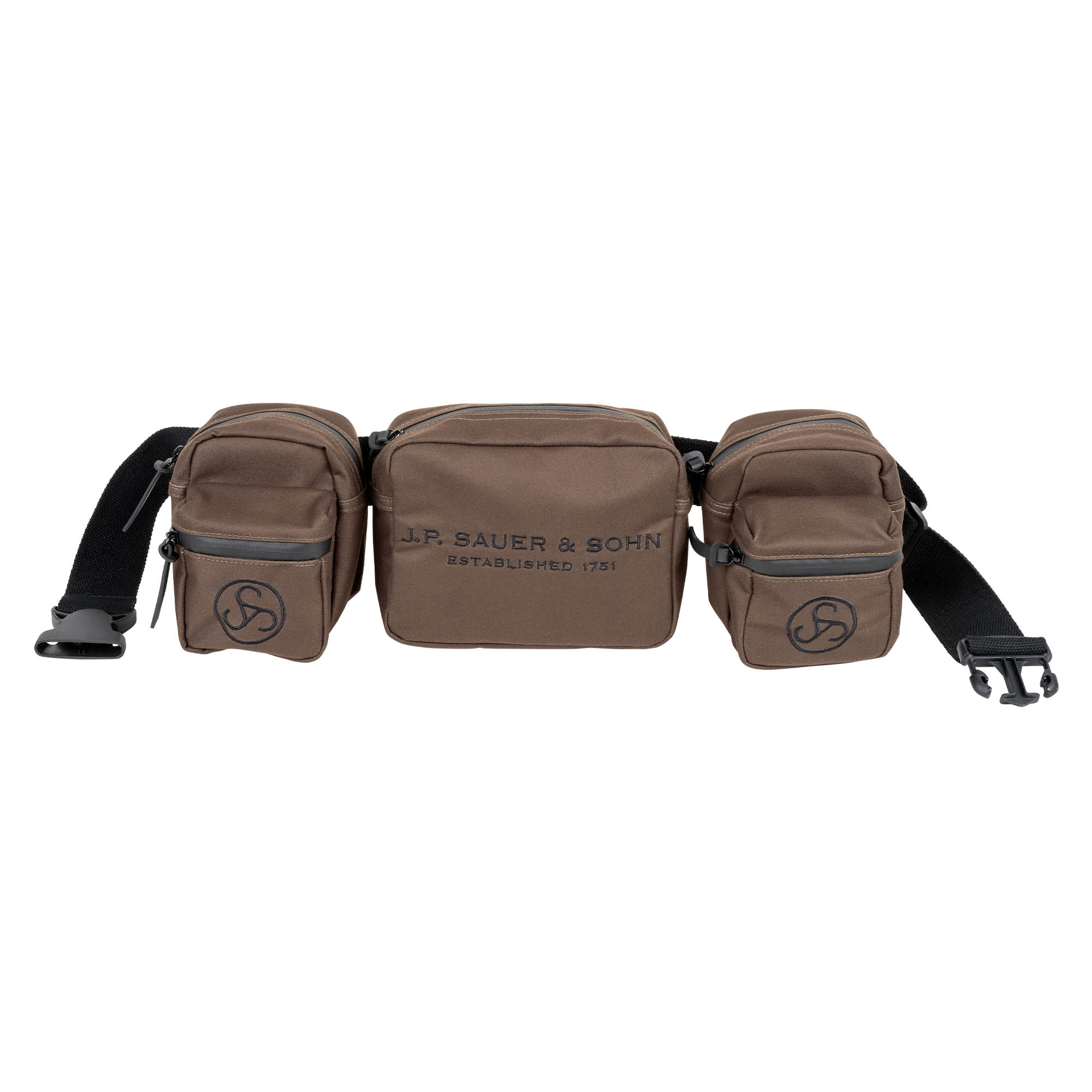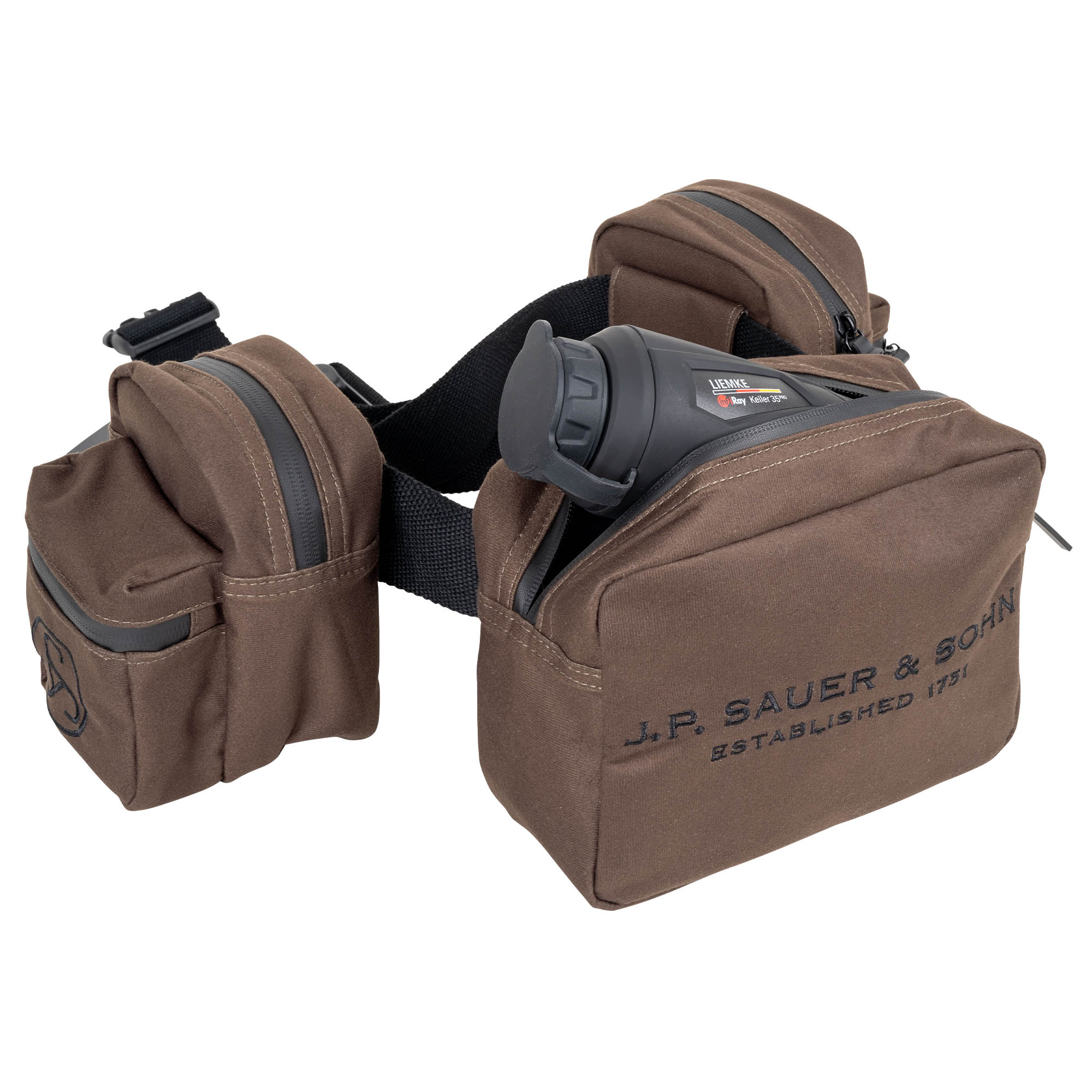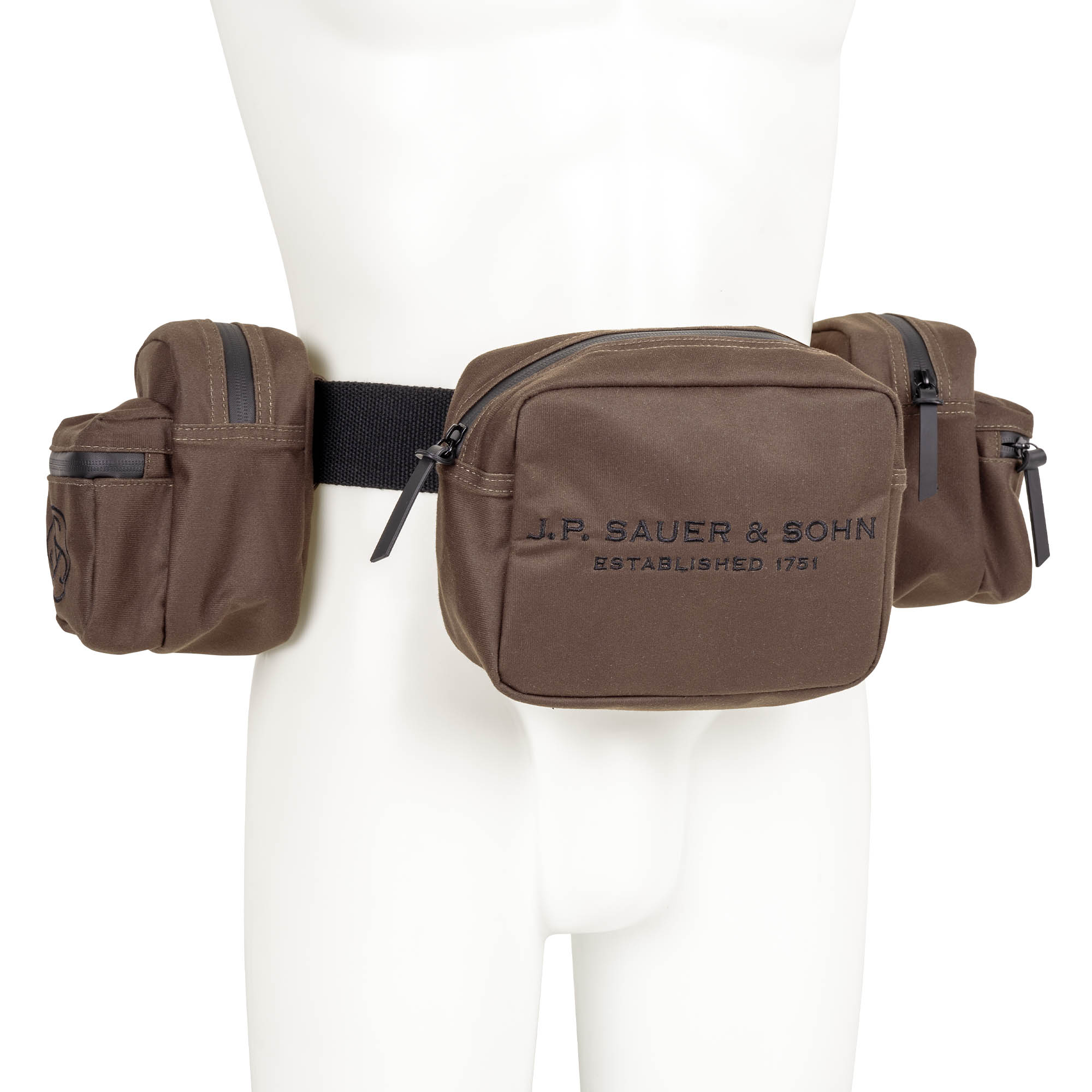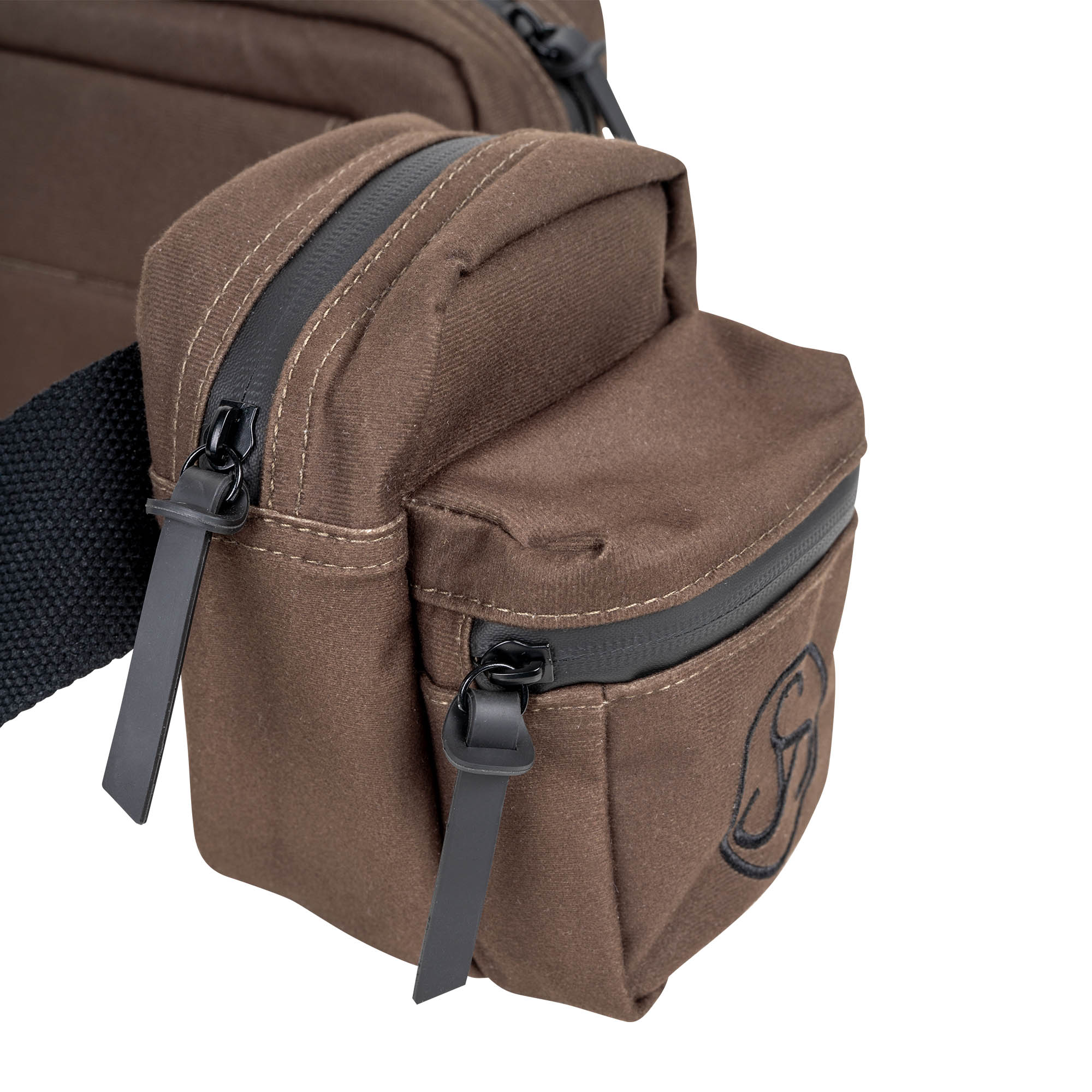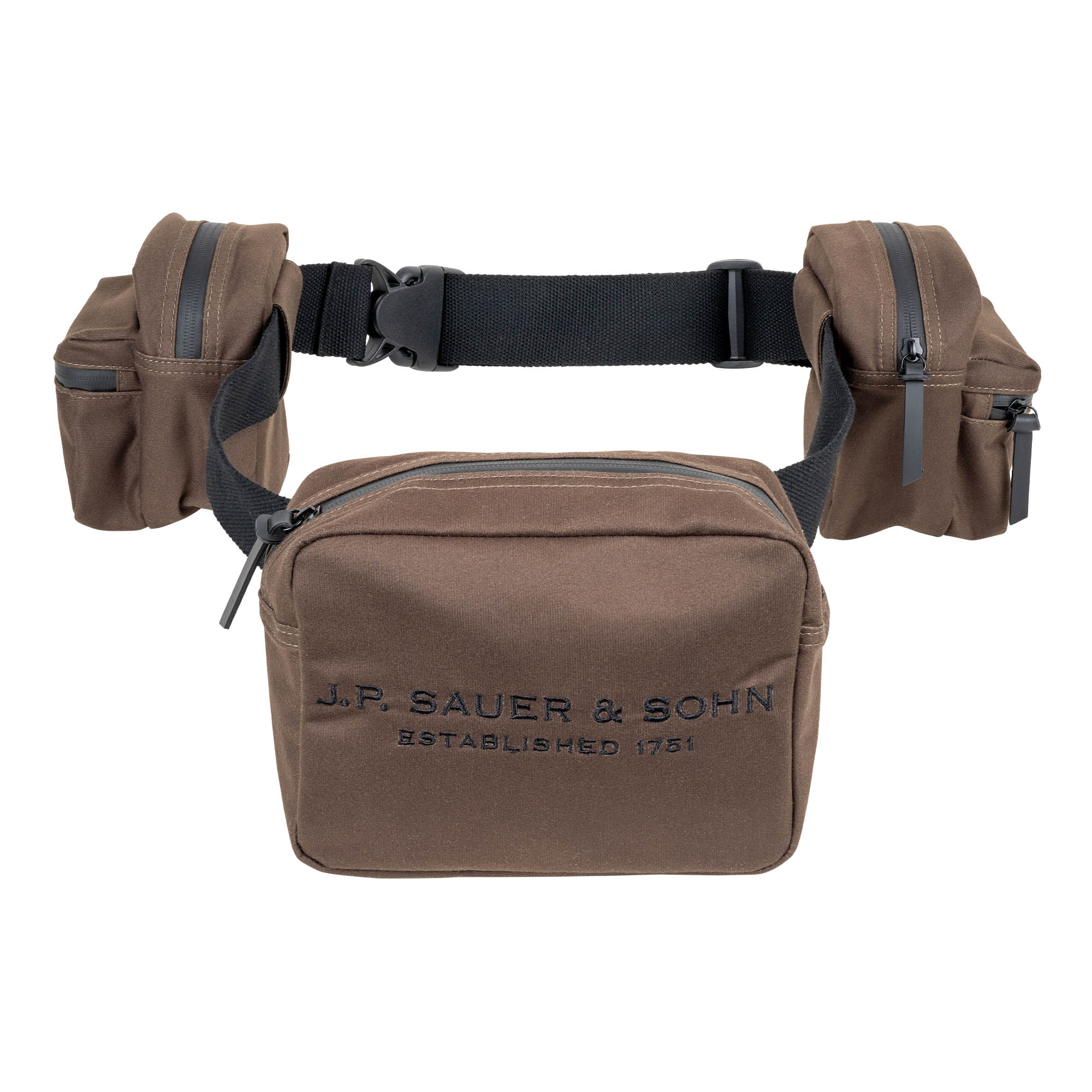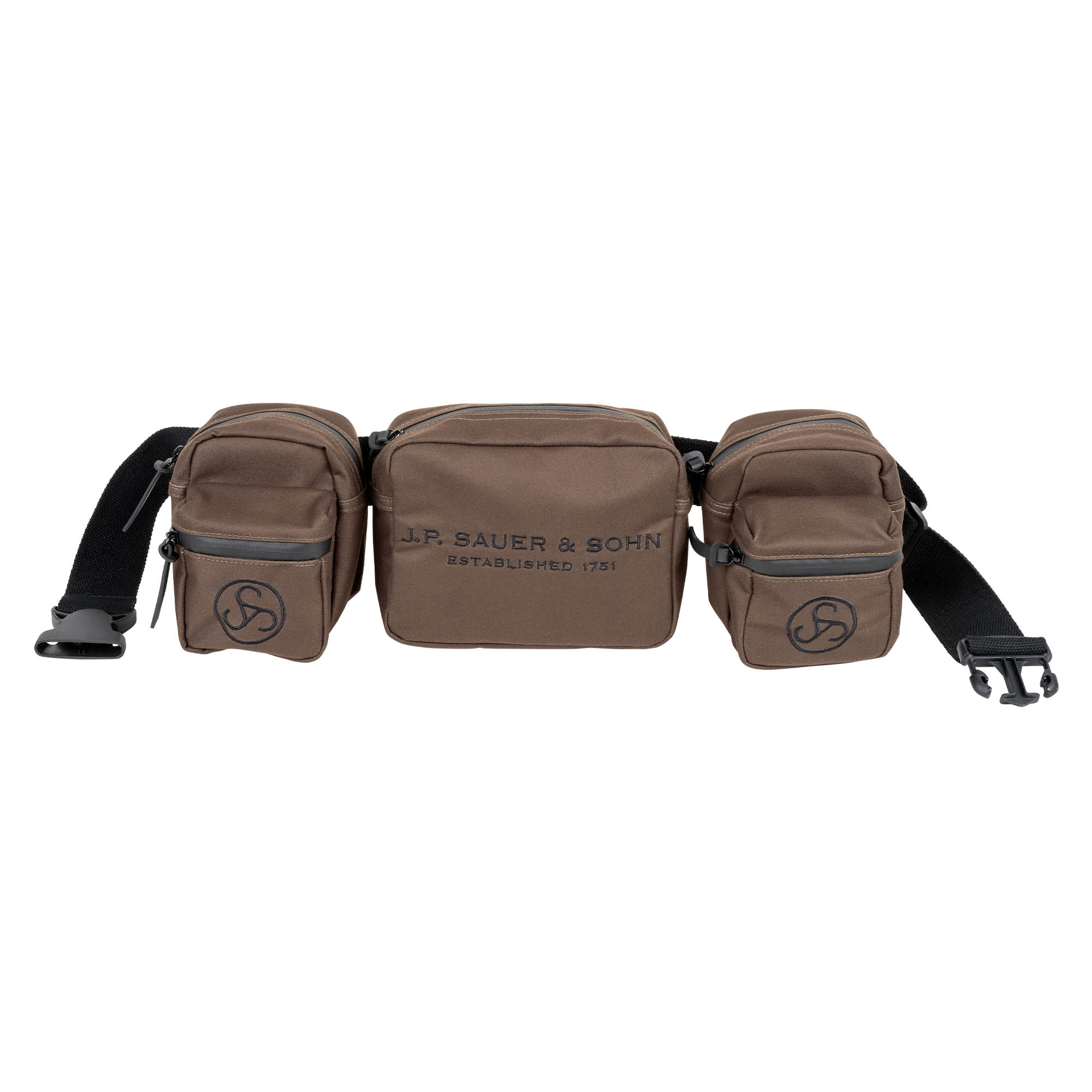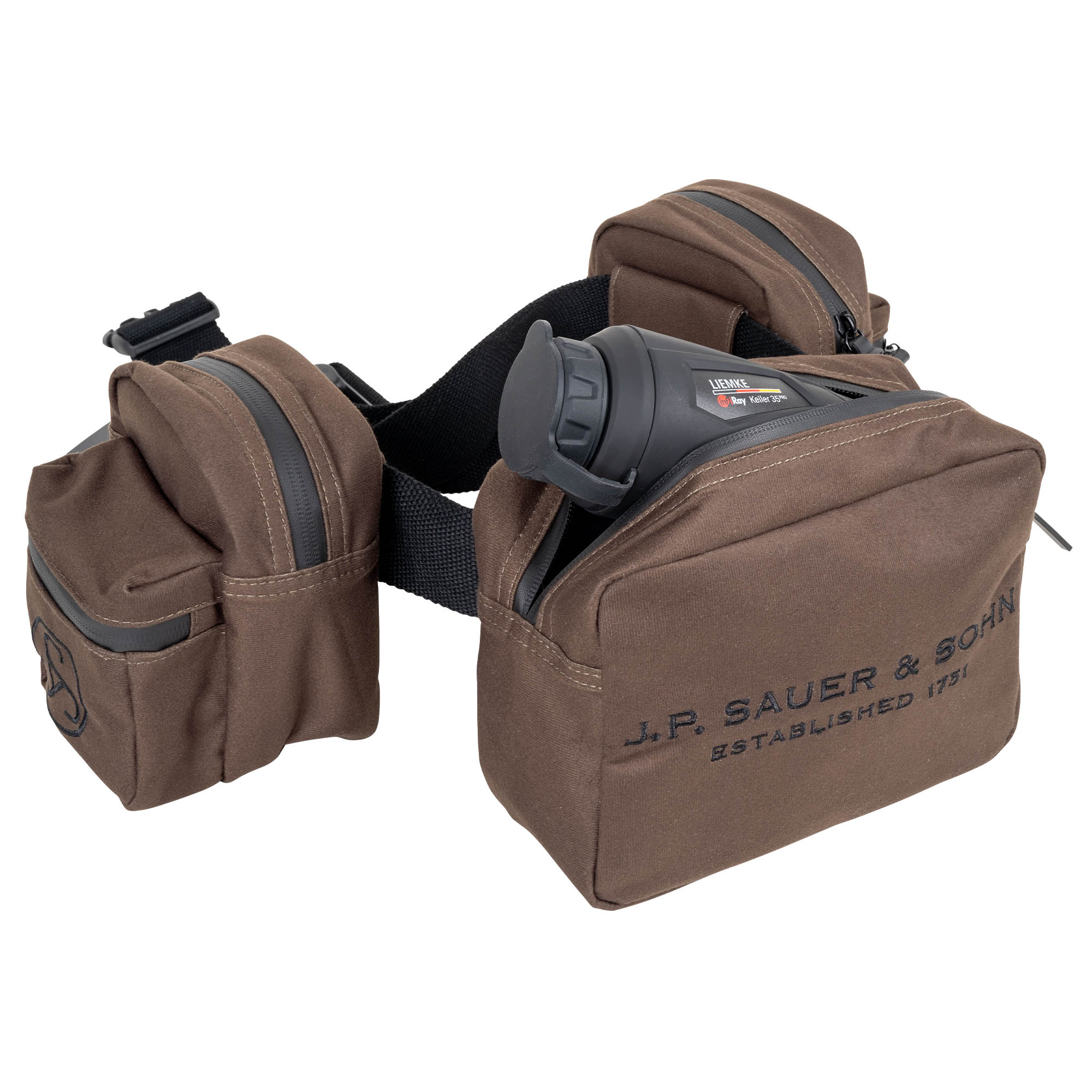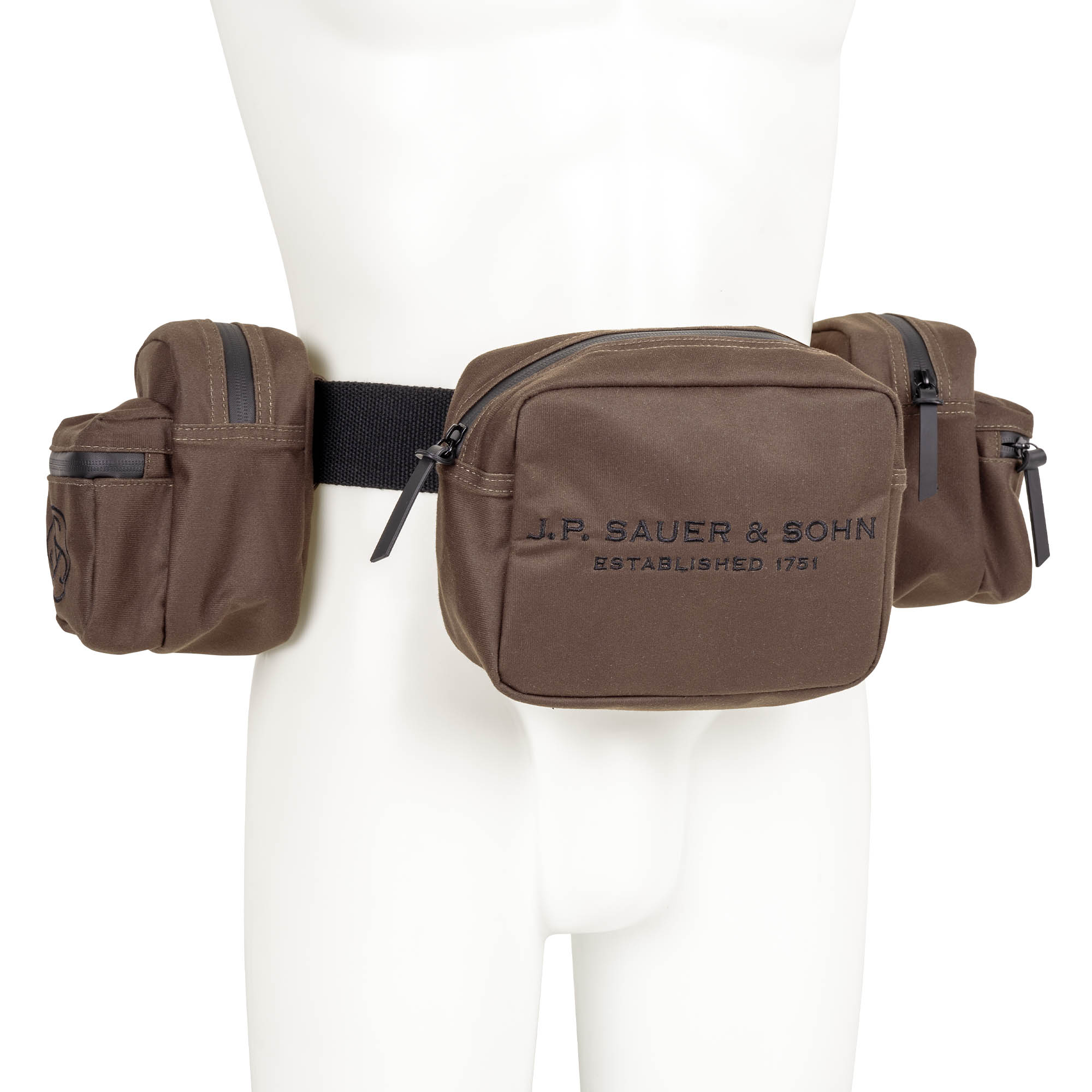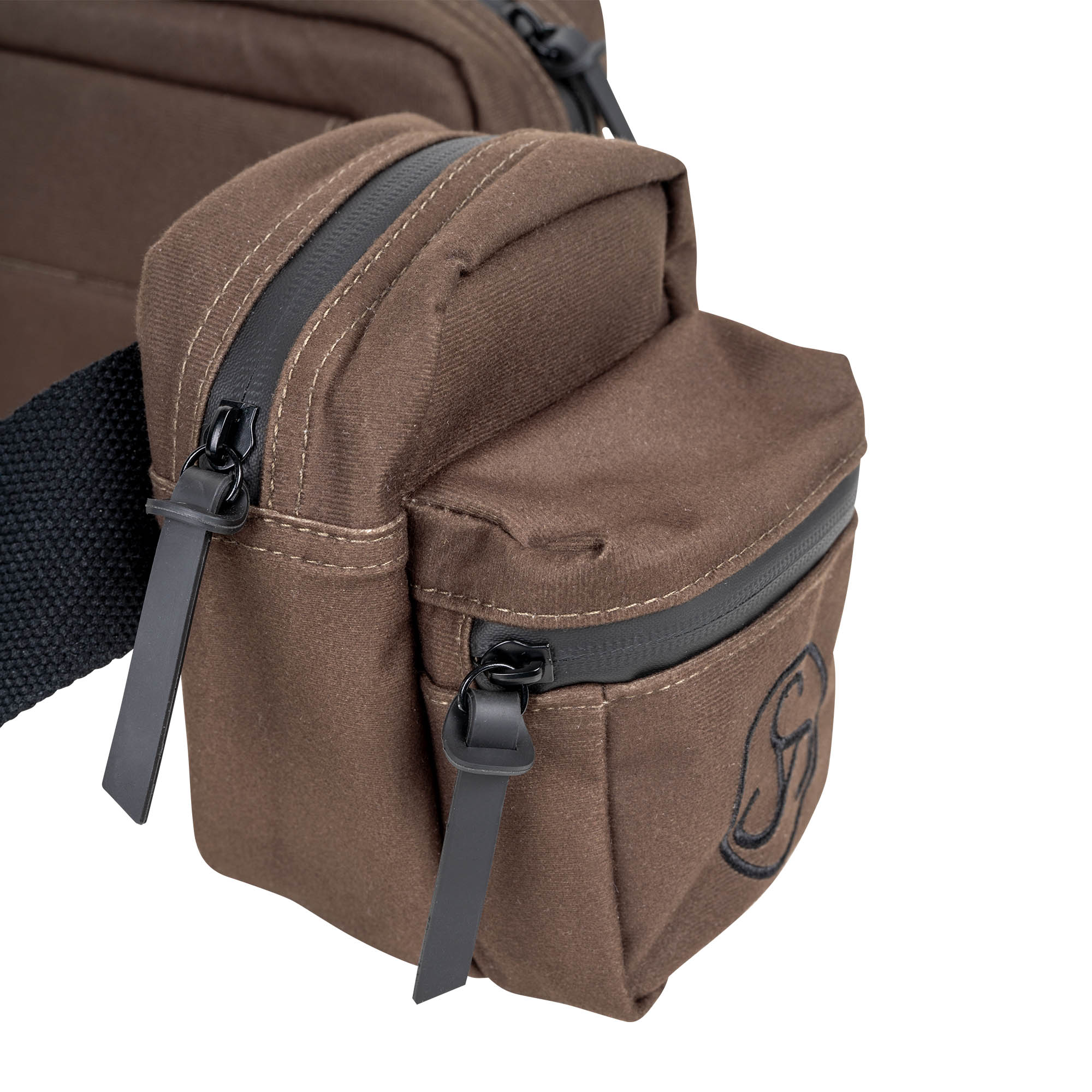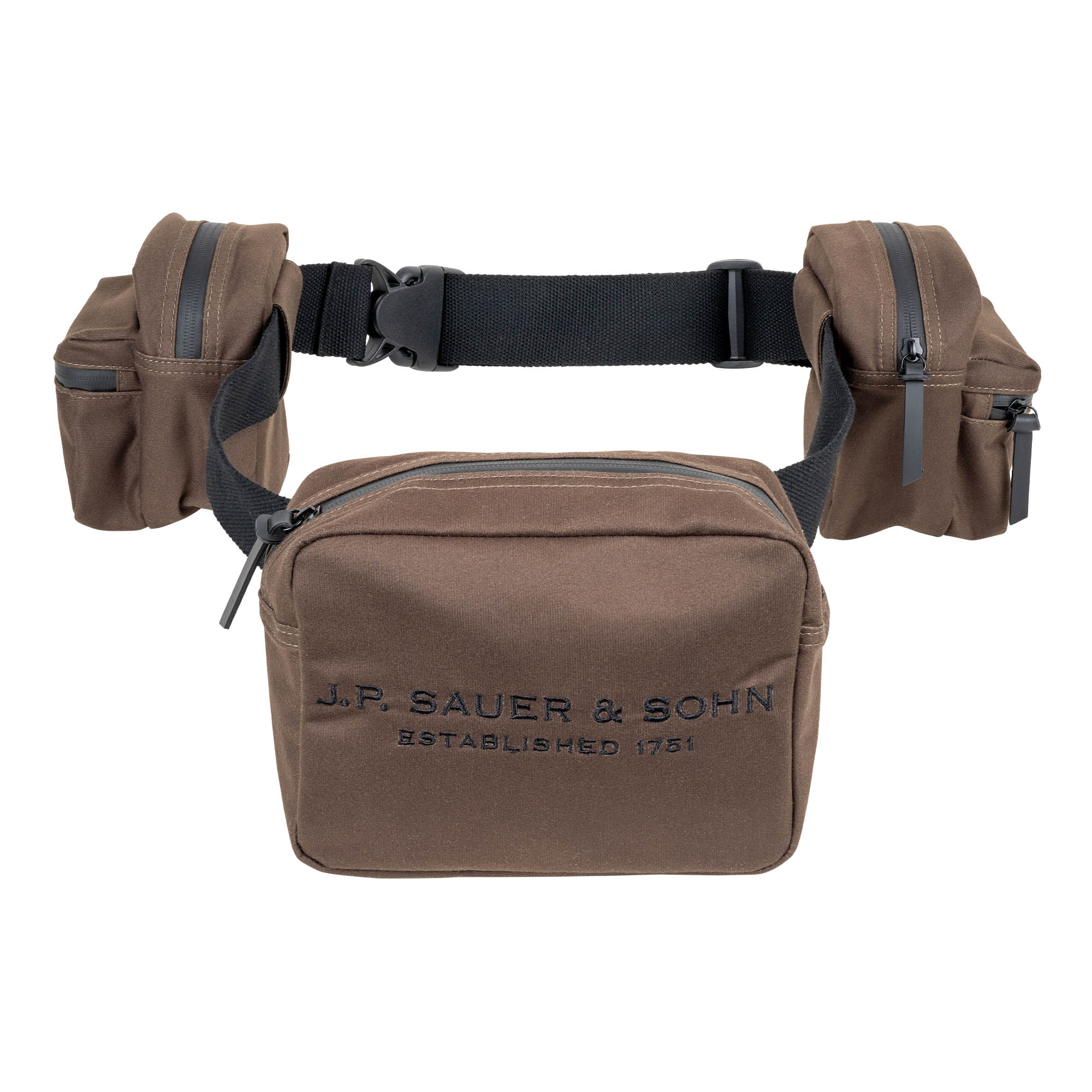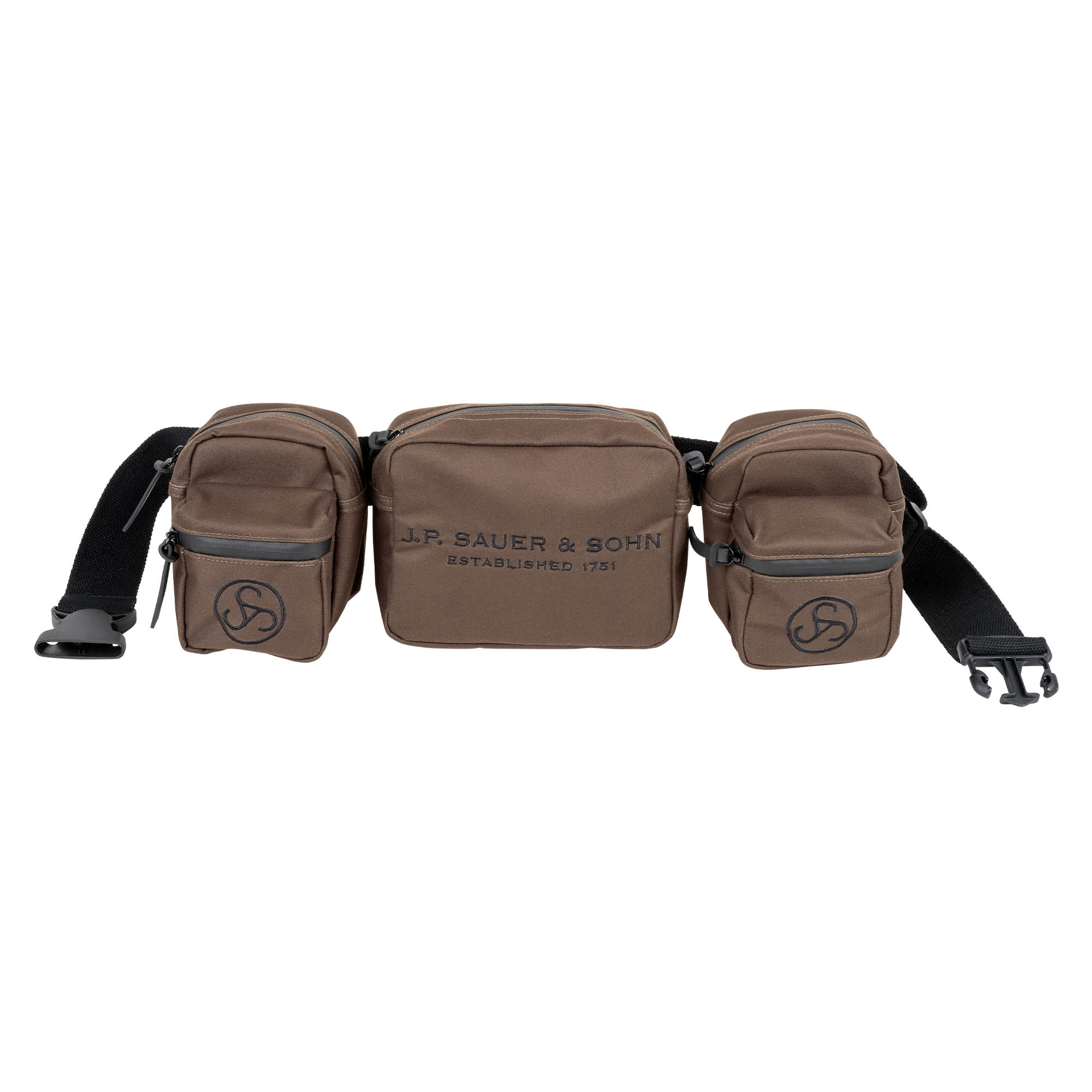 Ready to ship in 3–5 workdays
SAUER hunting belt- The backpack alternative
Who hasn't experienced it: there's not enough space in the pockets of your pants and jacket for everything you need when you're out hunting or stalking, but a backpack is not an alternative because it takes up too much space on a narrow stand.
The new Sauer hunting belt provides a remedy. Adjustable in length up to 130 cm, its three spacious pockets offer enough space for everything you need to take with you on the hunt.
In the two smaller outer pockets ( 10x15x8cm) there is enough space even for Hi-Cap spare magazines, torches, pocket knives and all kinds of small items such as gloves, spare batteries, etc. The large main pocket with its spacious inner dimensions of 20x15 cm is the perfect storage space for other accessories, such as a thermal imaging device that needs to be quickly retrieved and stowed away again. All three pockets are waterproof and can be opened and closed silently with a robust zip. The belt can be adjusted in length in no time at all and can be closed or opened with a click using the plastic fastener. Accents are set by the discreet SAUER logos on the pockets and make the hunting belt an absolute eye-catcher. Thanks to its brown colour, the hunting belt is not only a useful and comfortable companion on the hunt, but also performs great services on hikes and excursions. From the camera to the snack, everything finds its place in the spacious and robust pockets and is within reach in no time. And the highlight: the three pouches can be removed from the belt and attached to another belt or to a backpack.