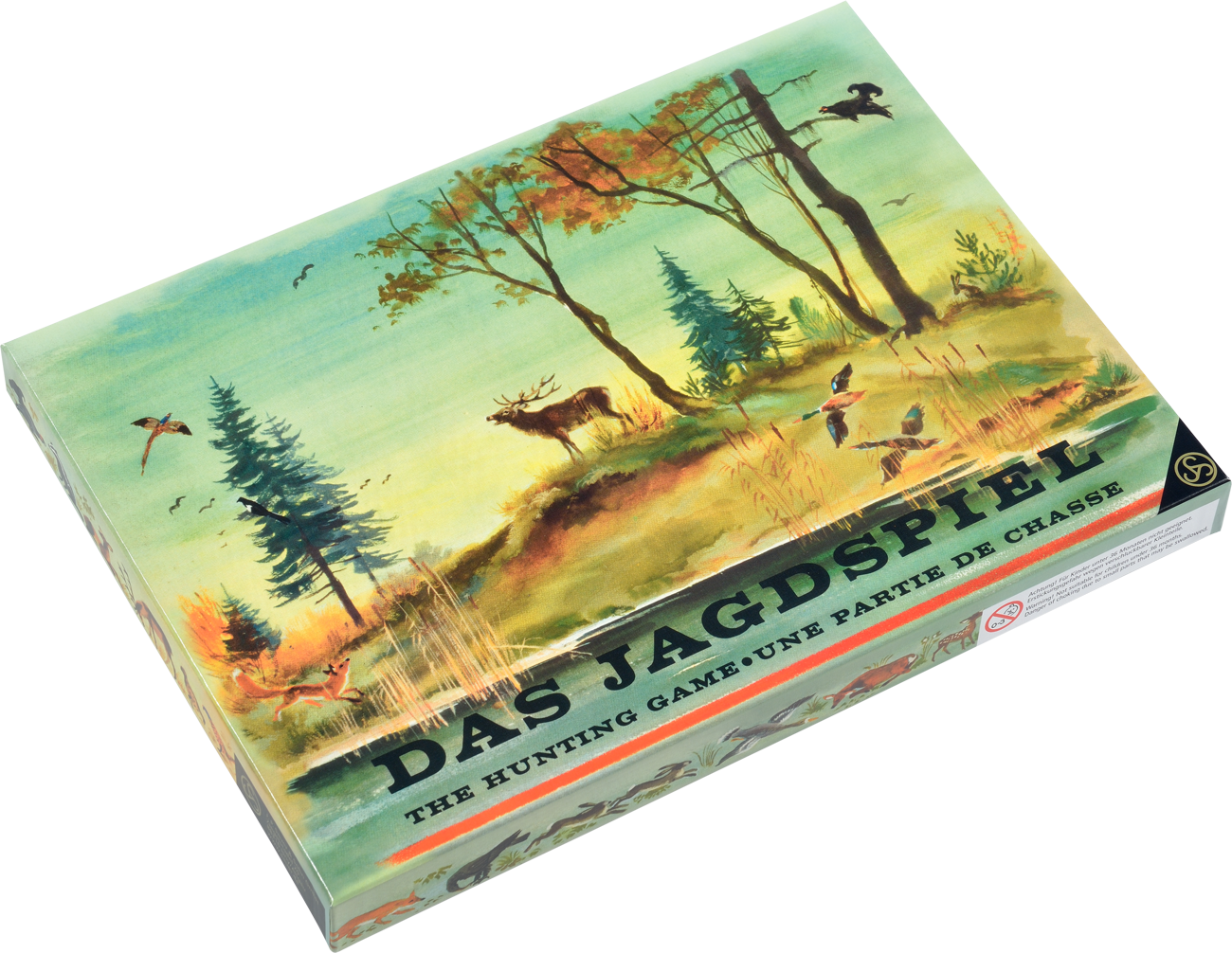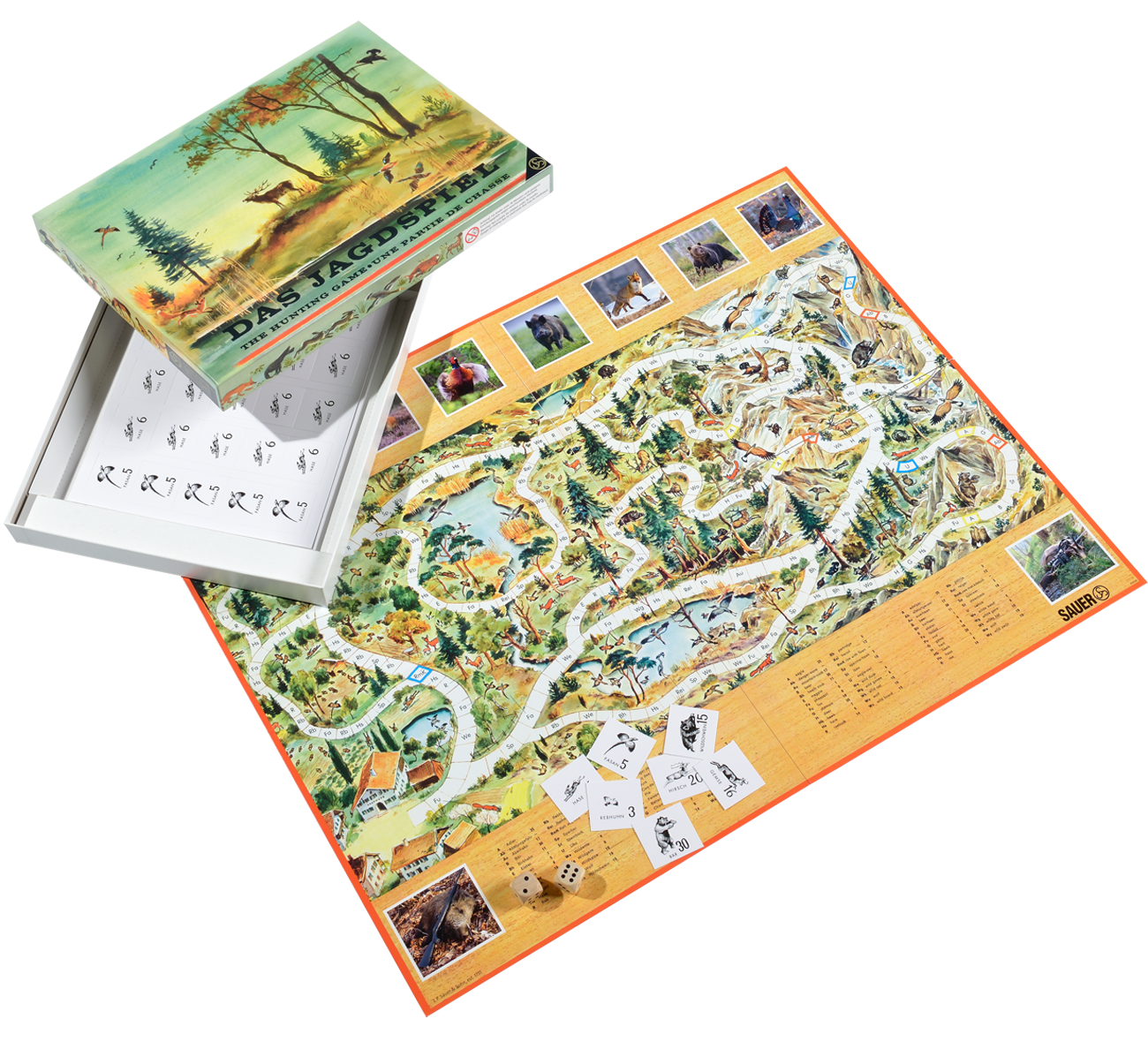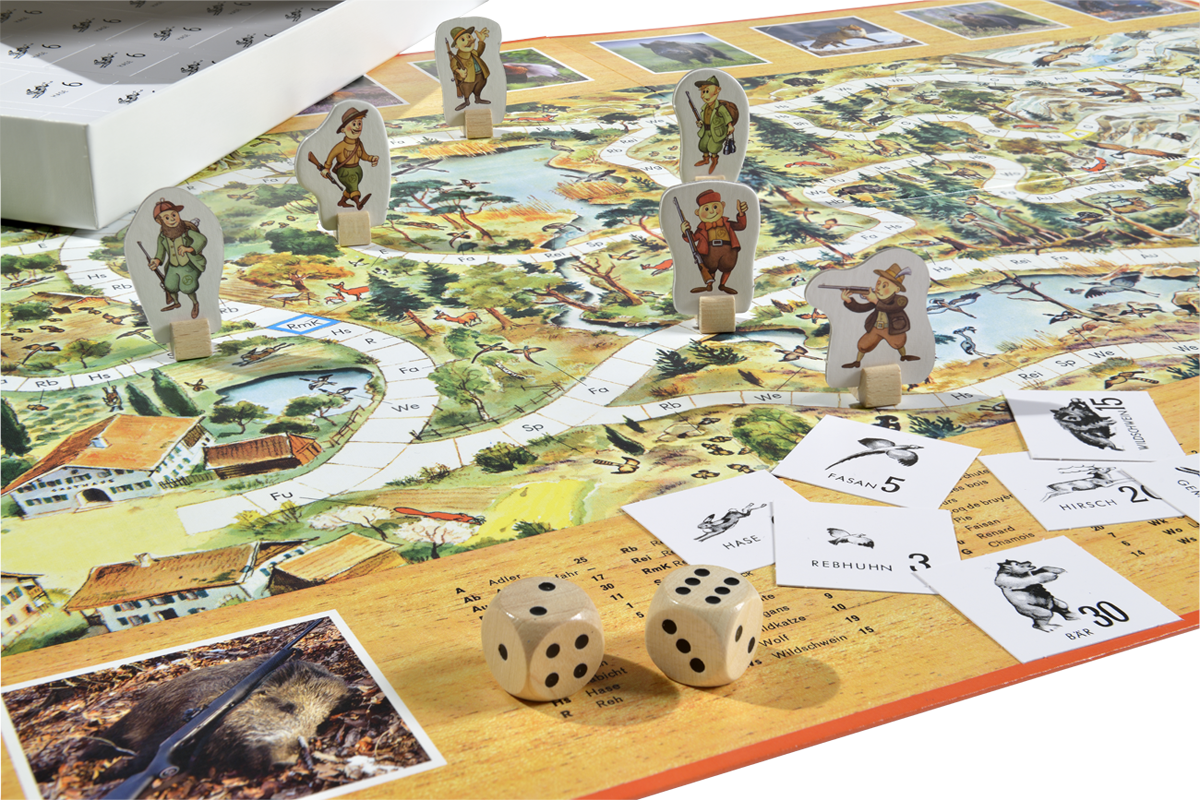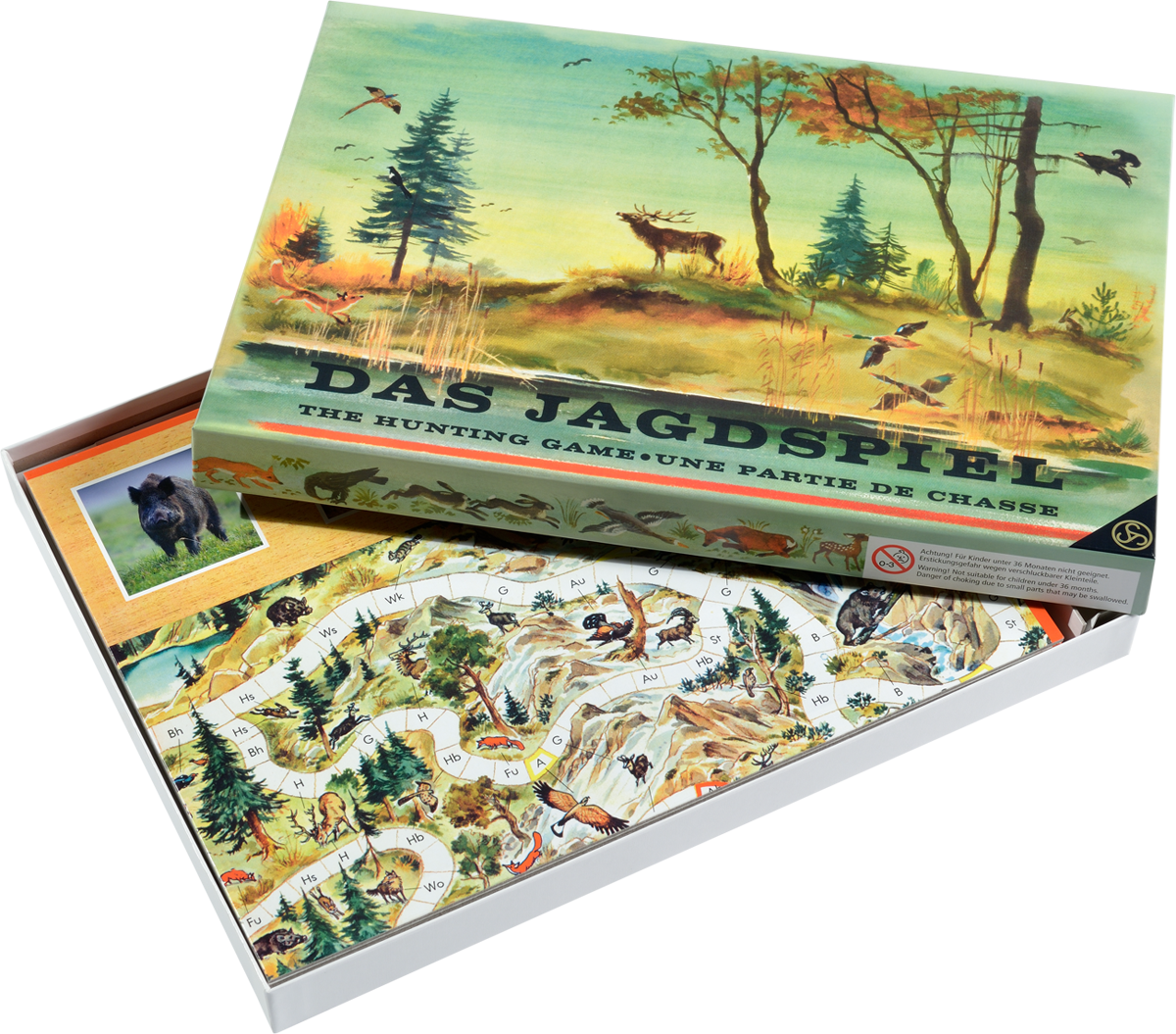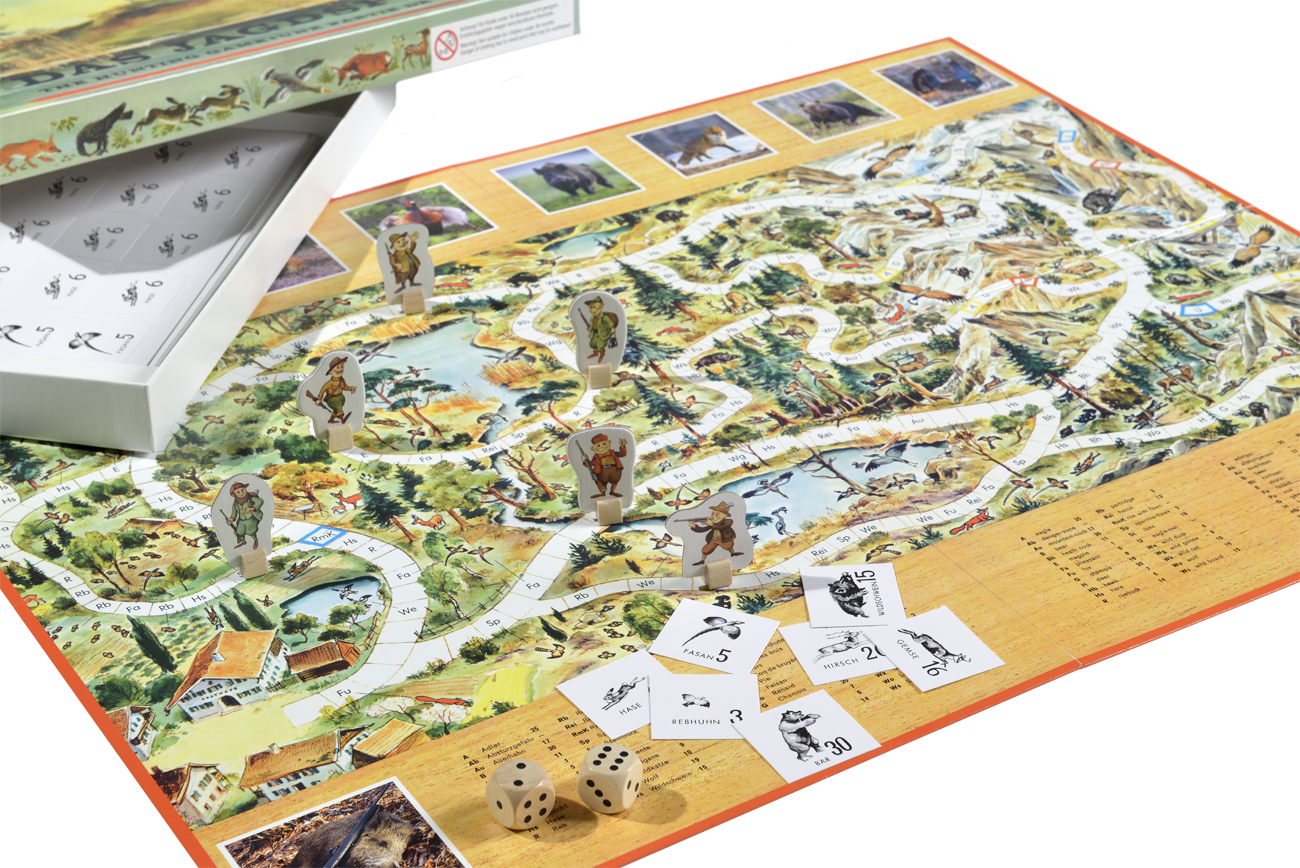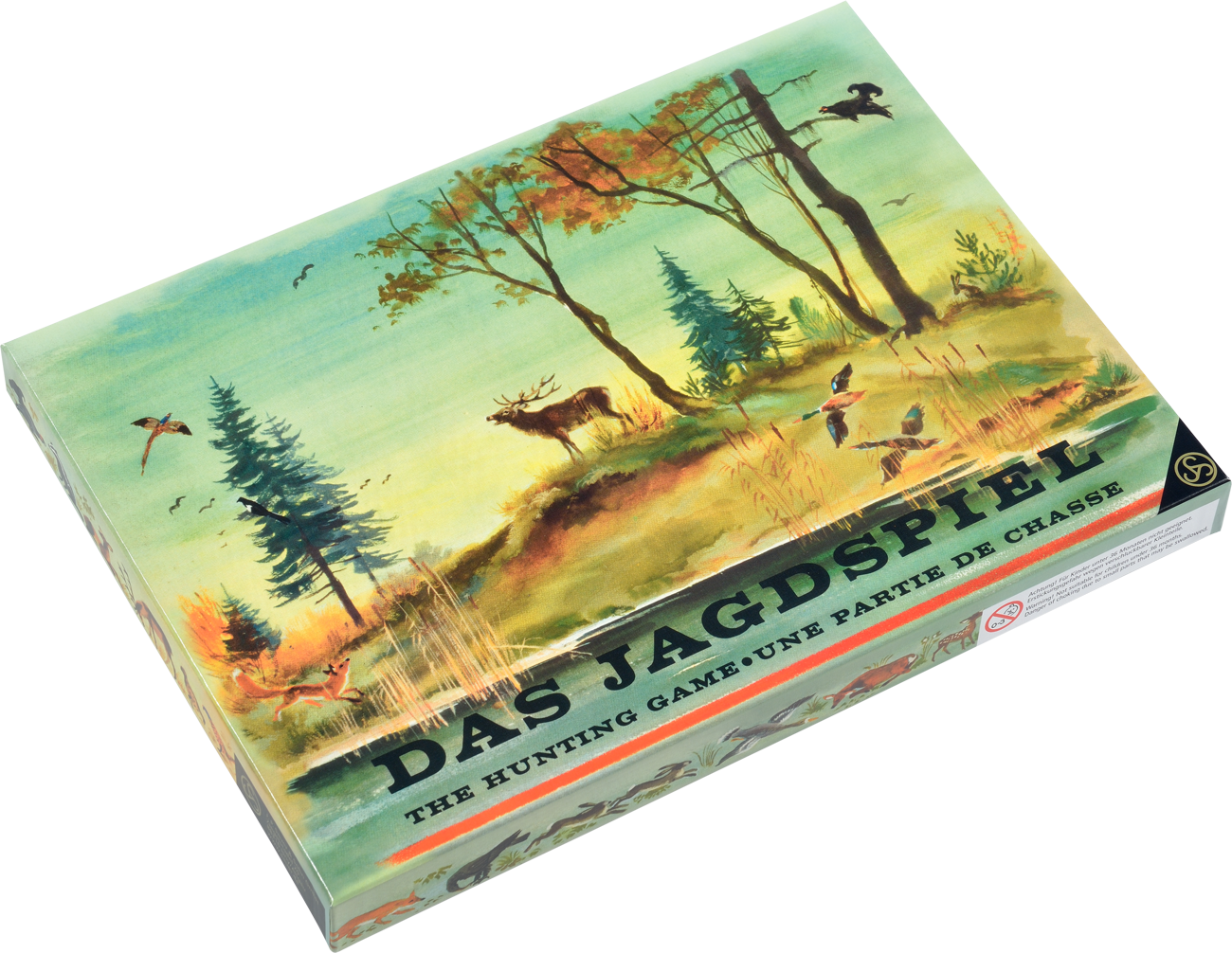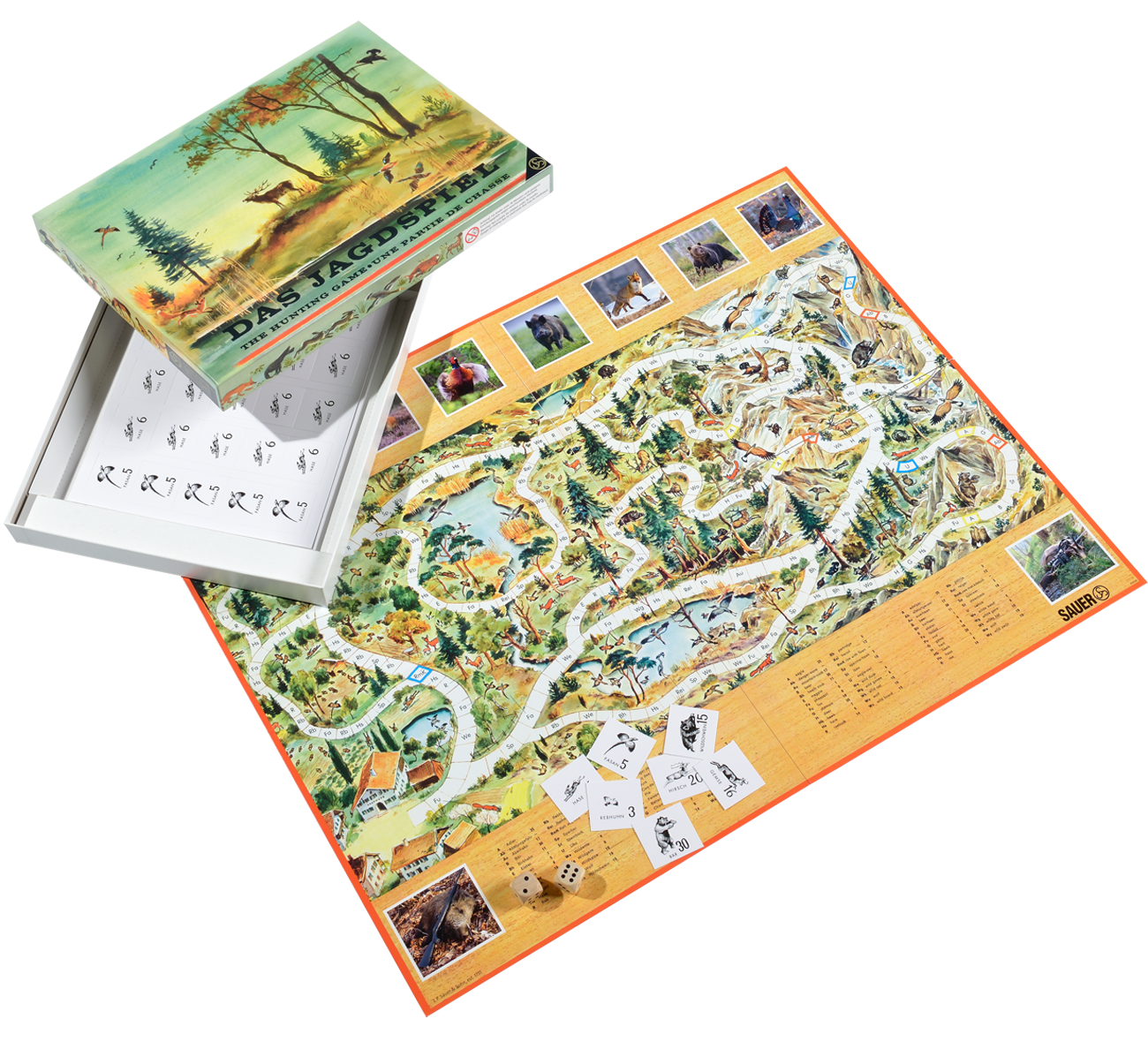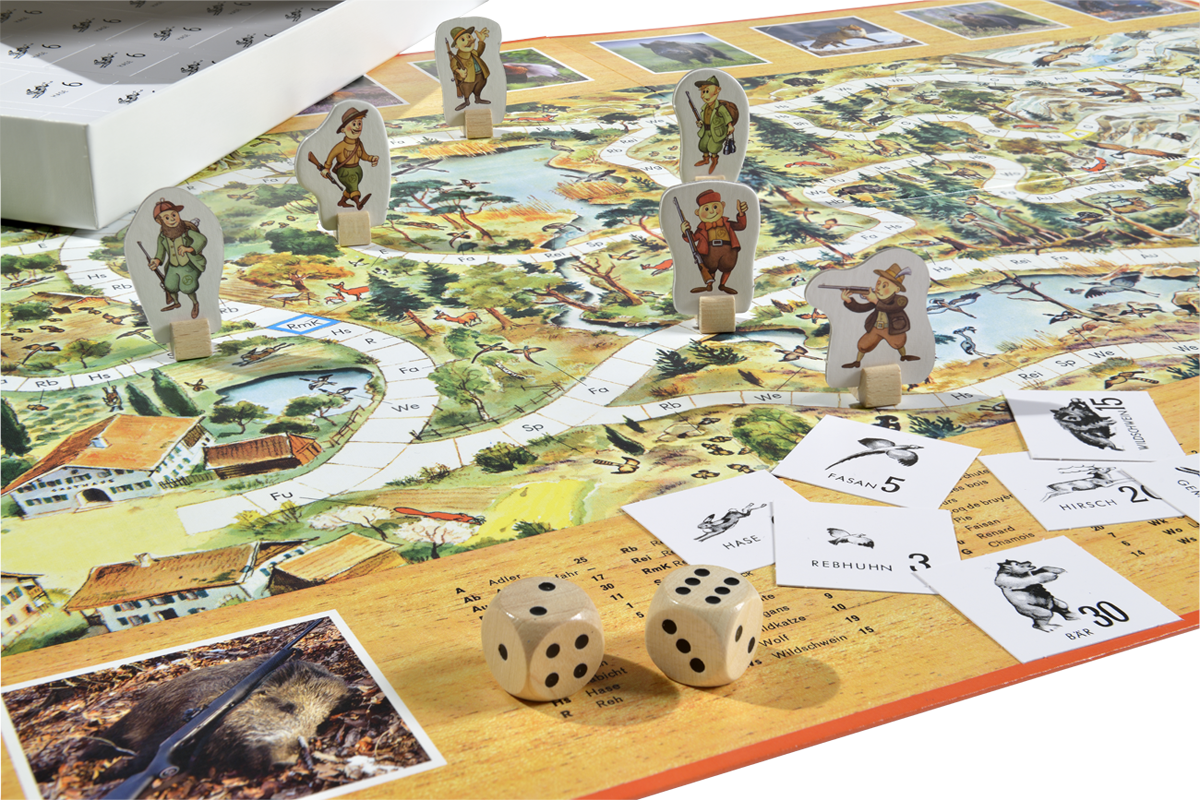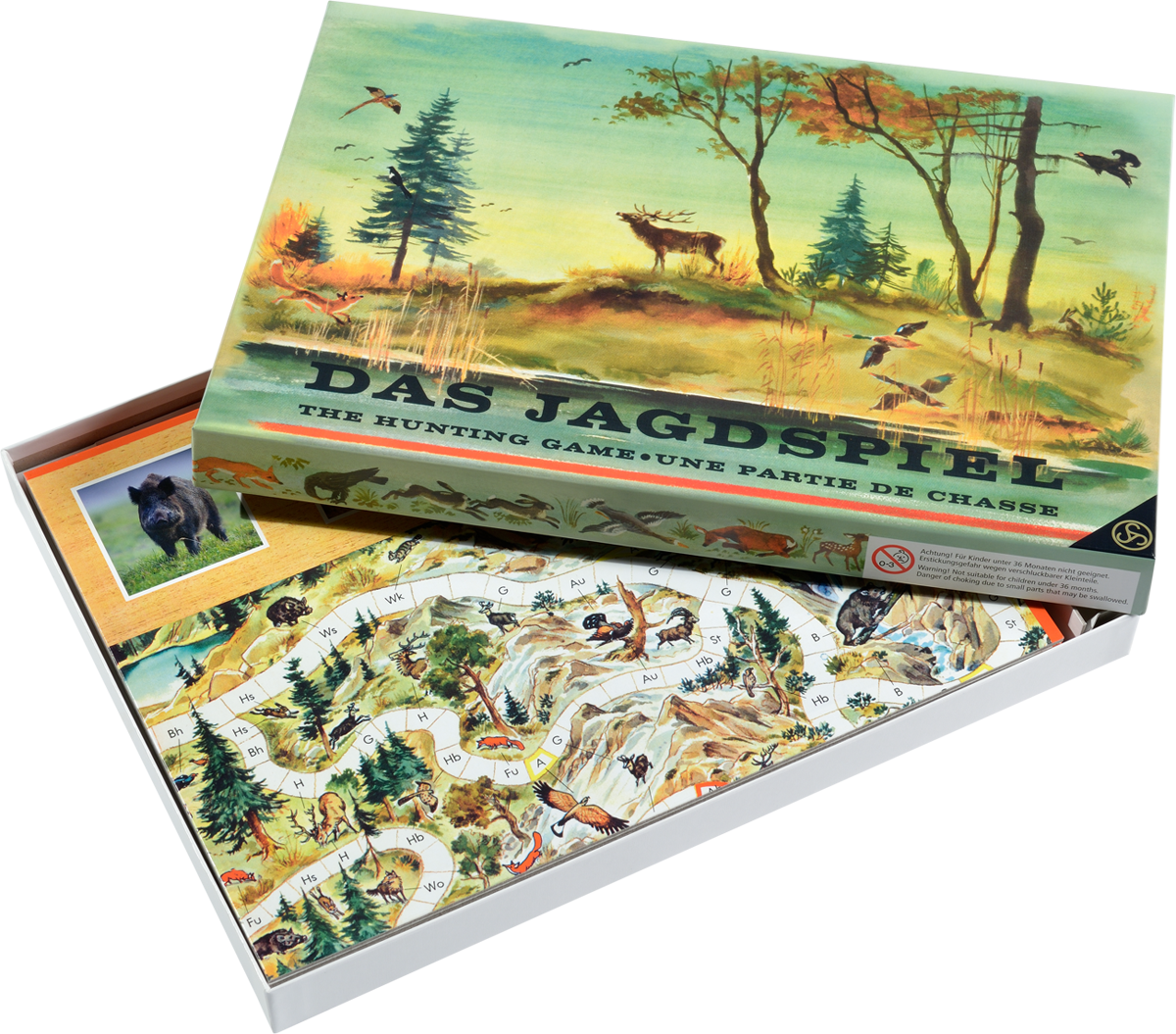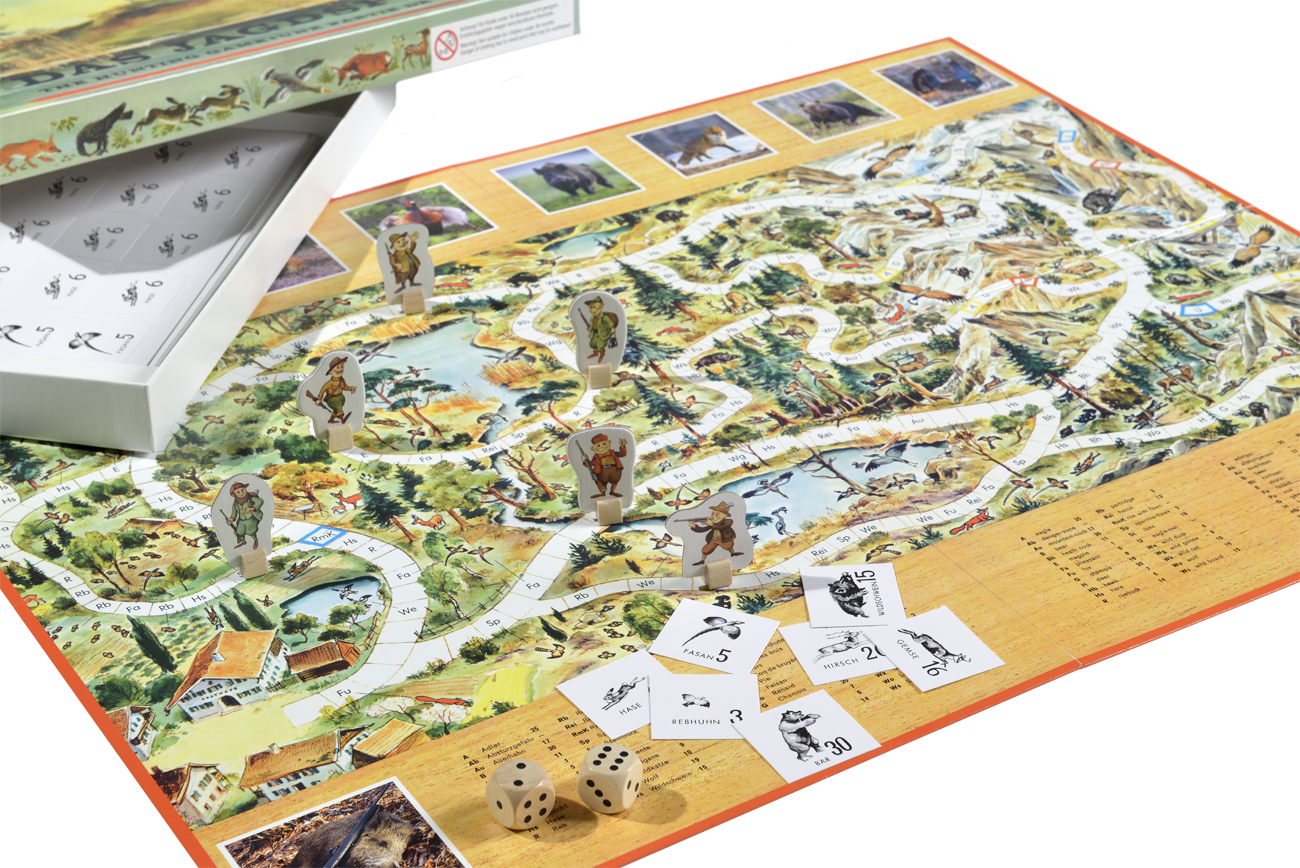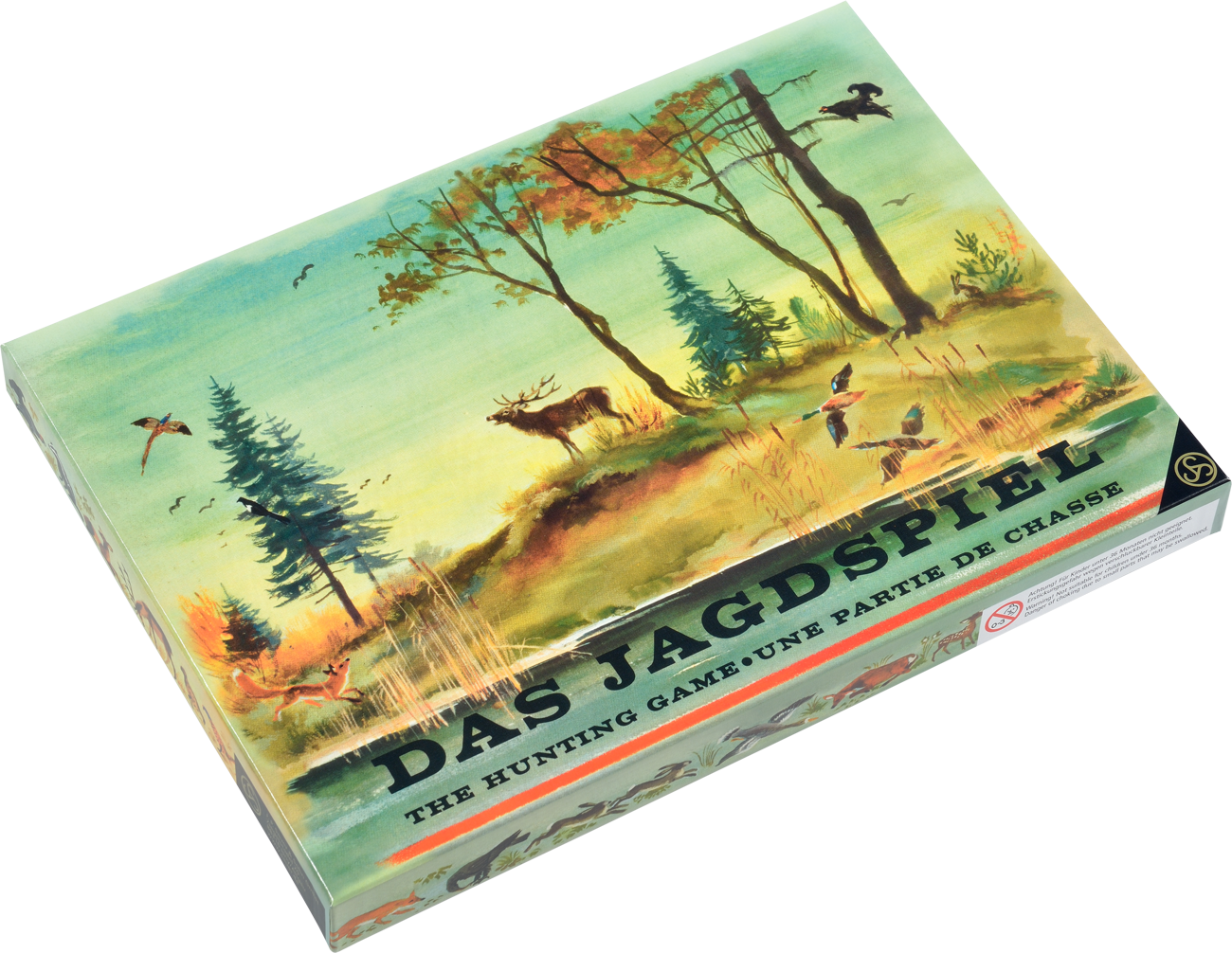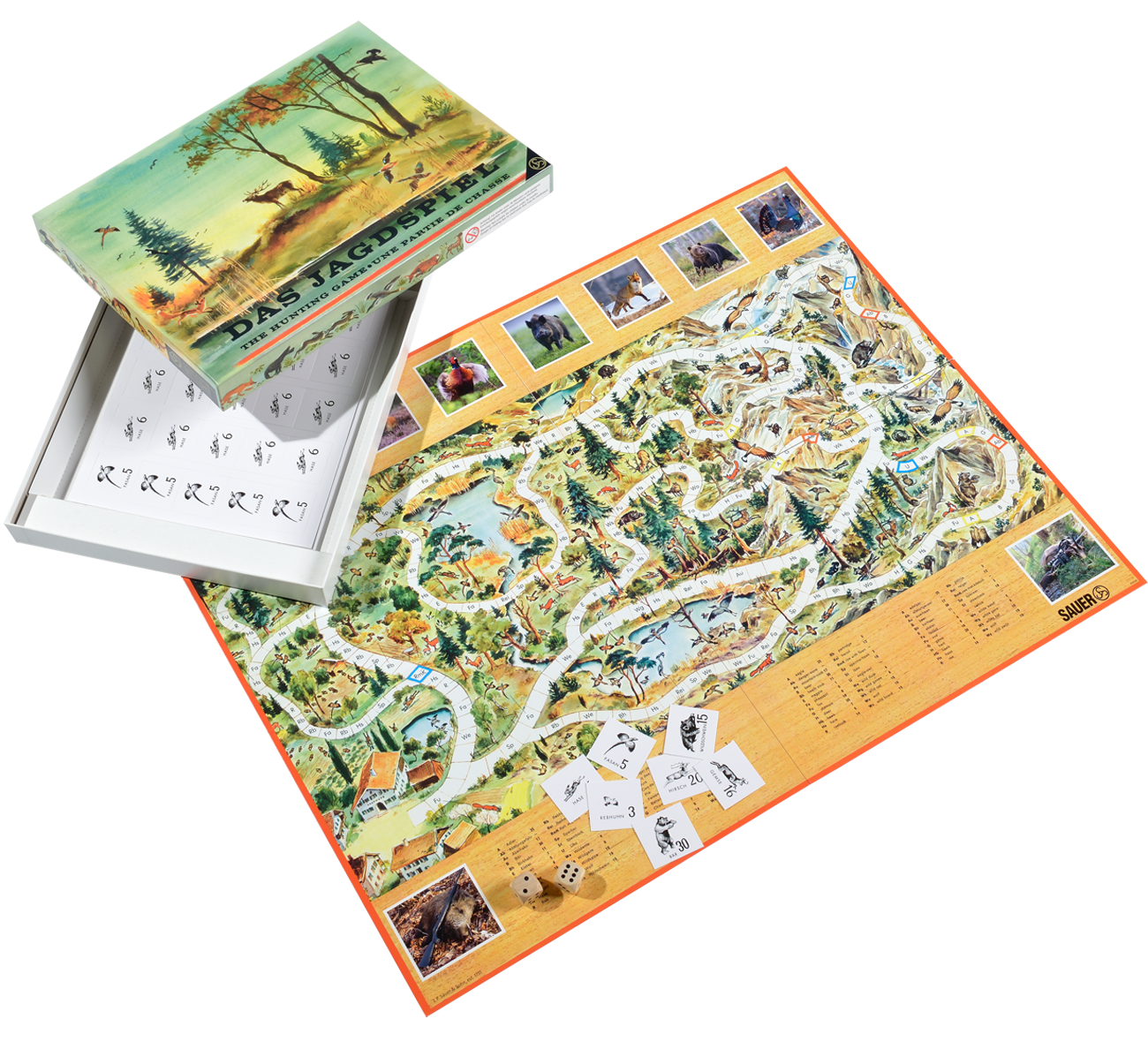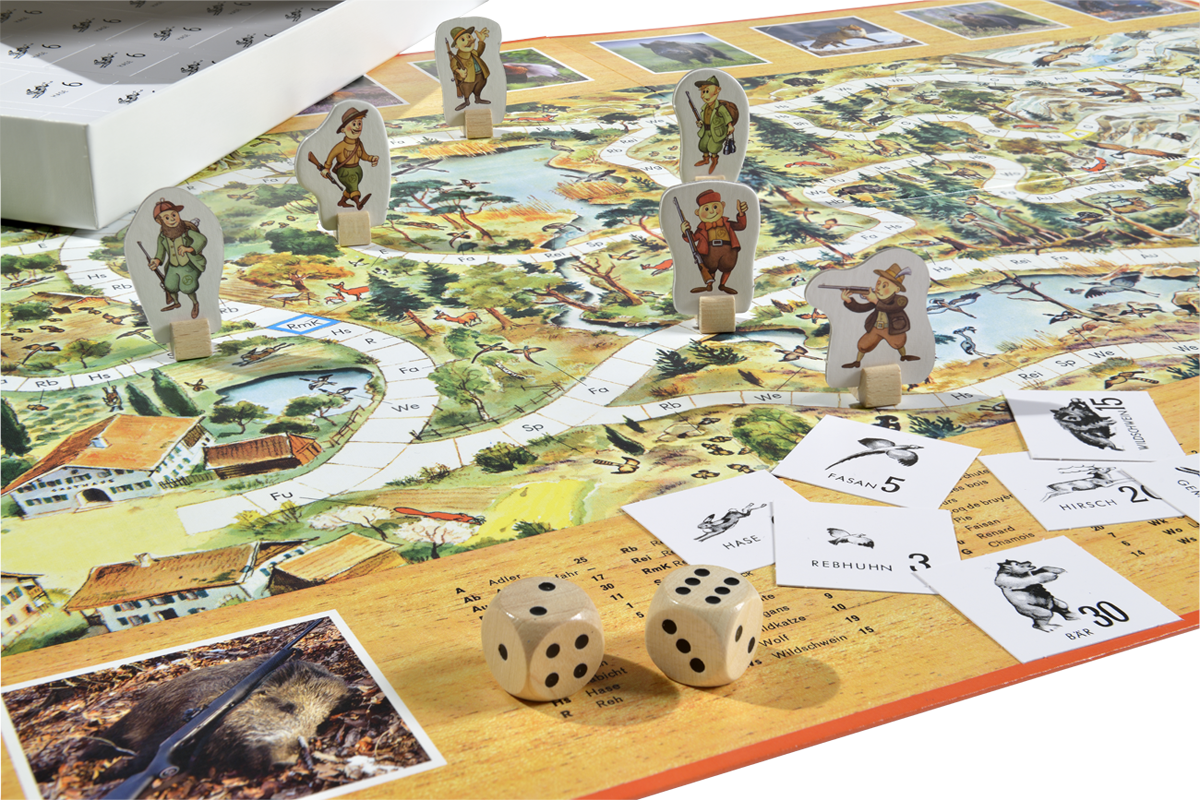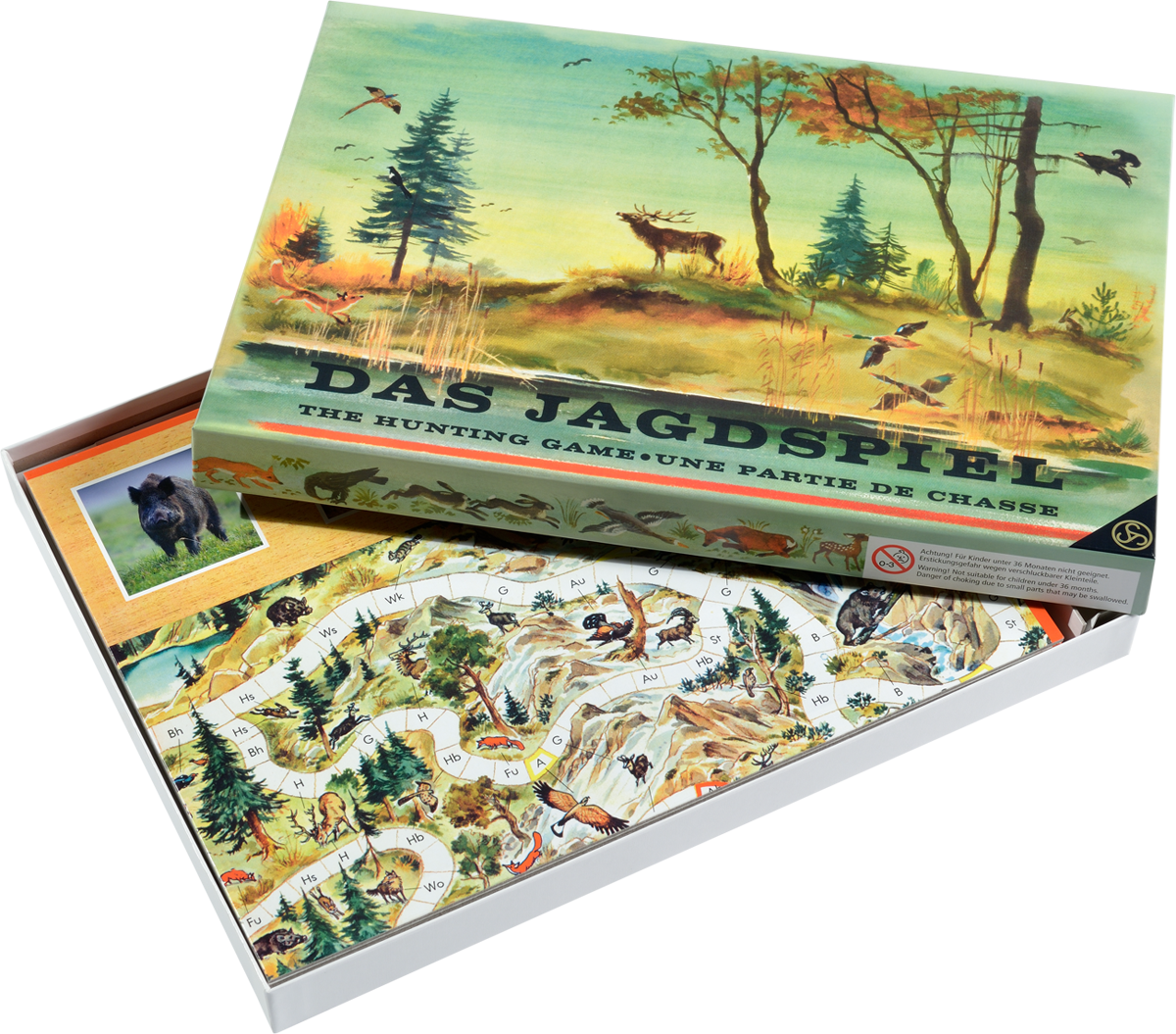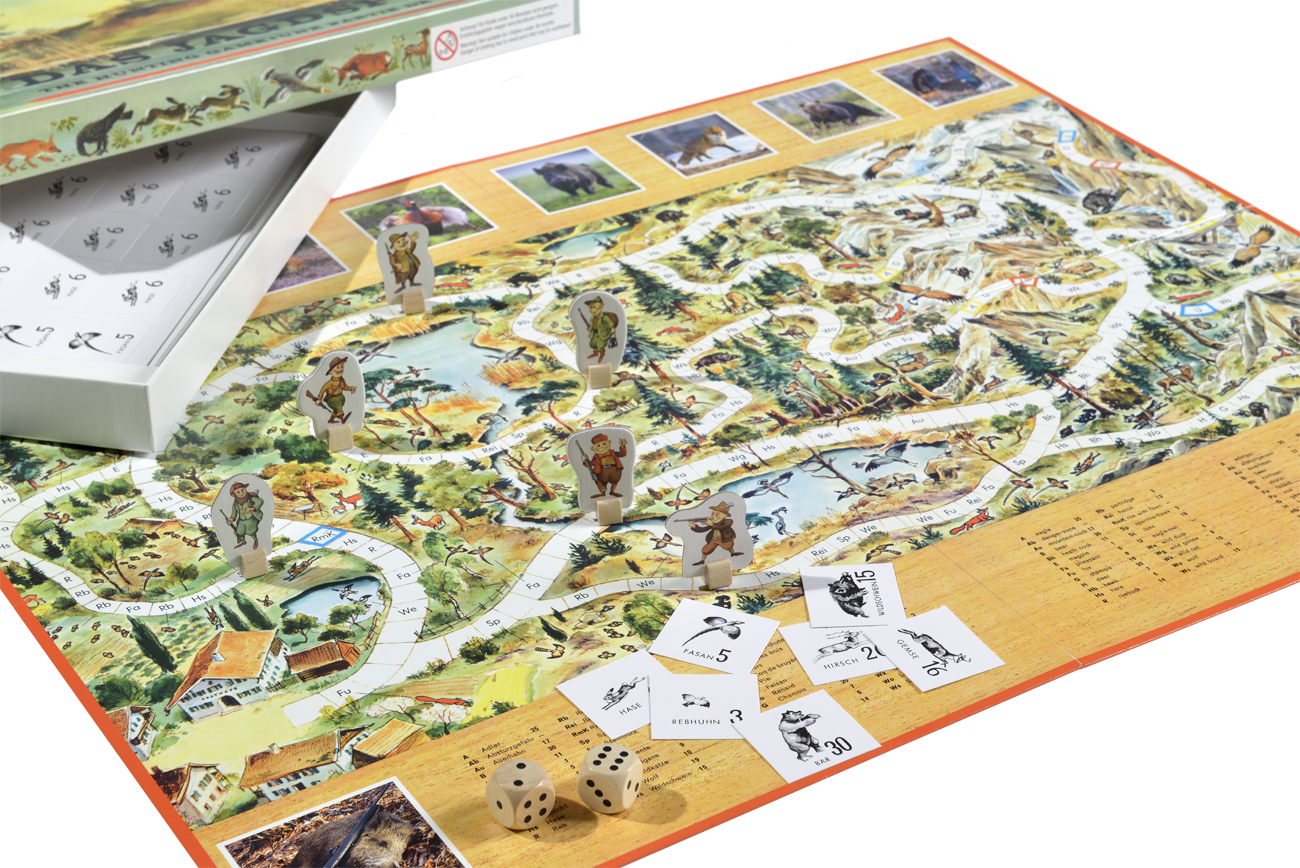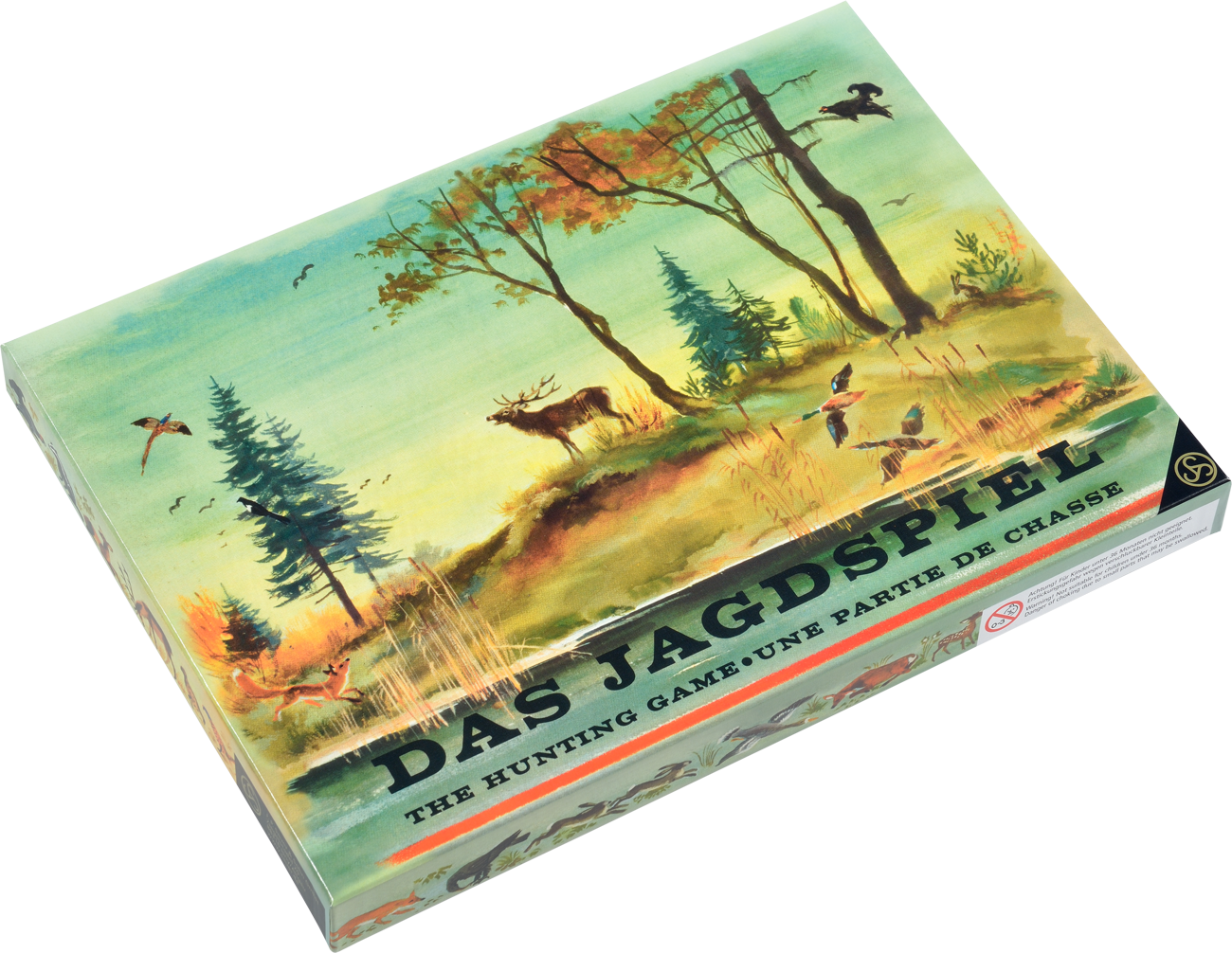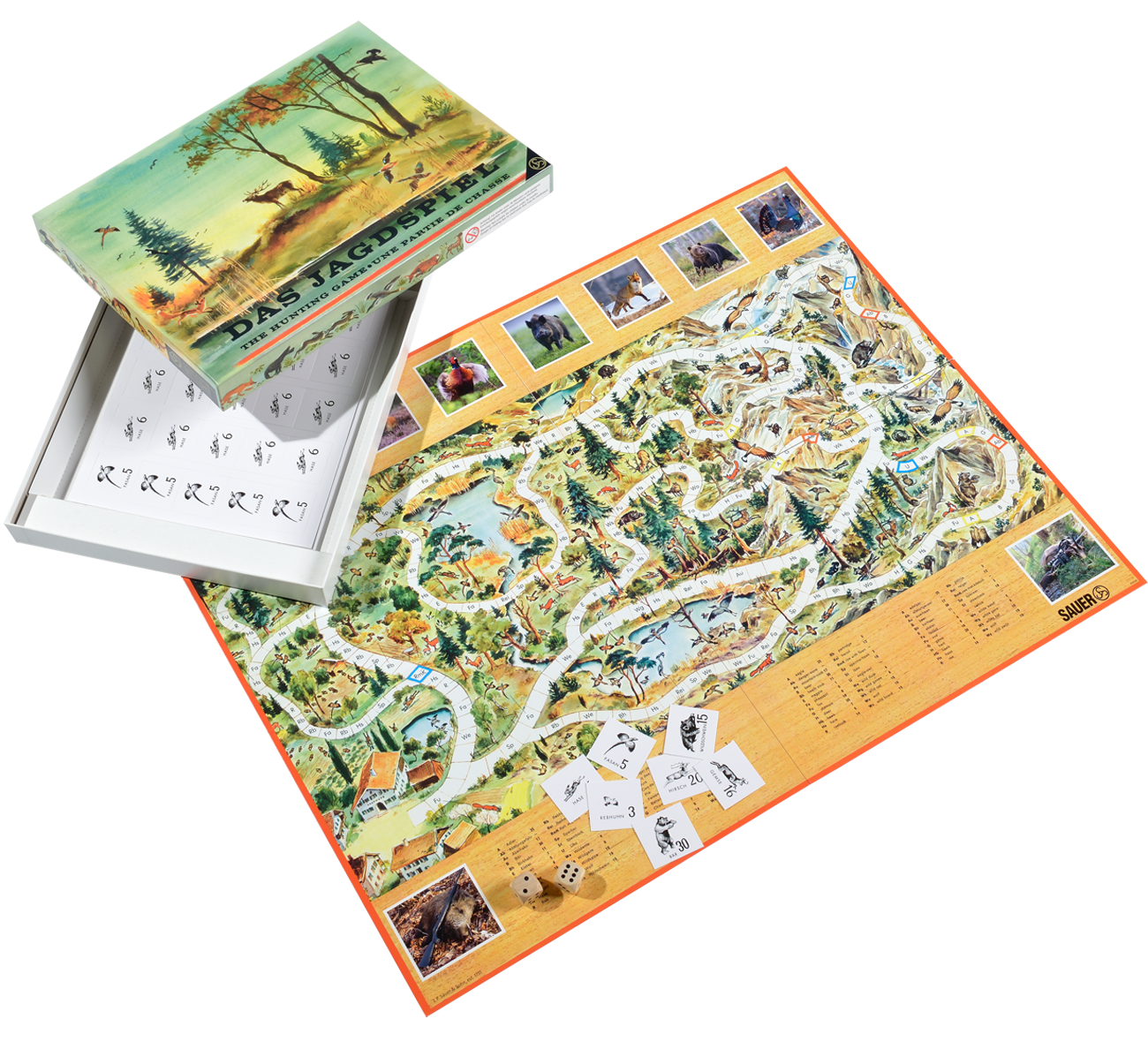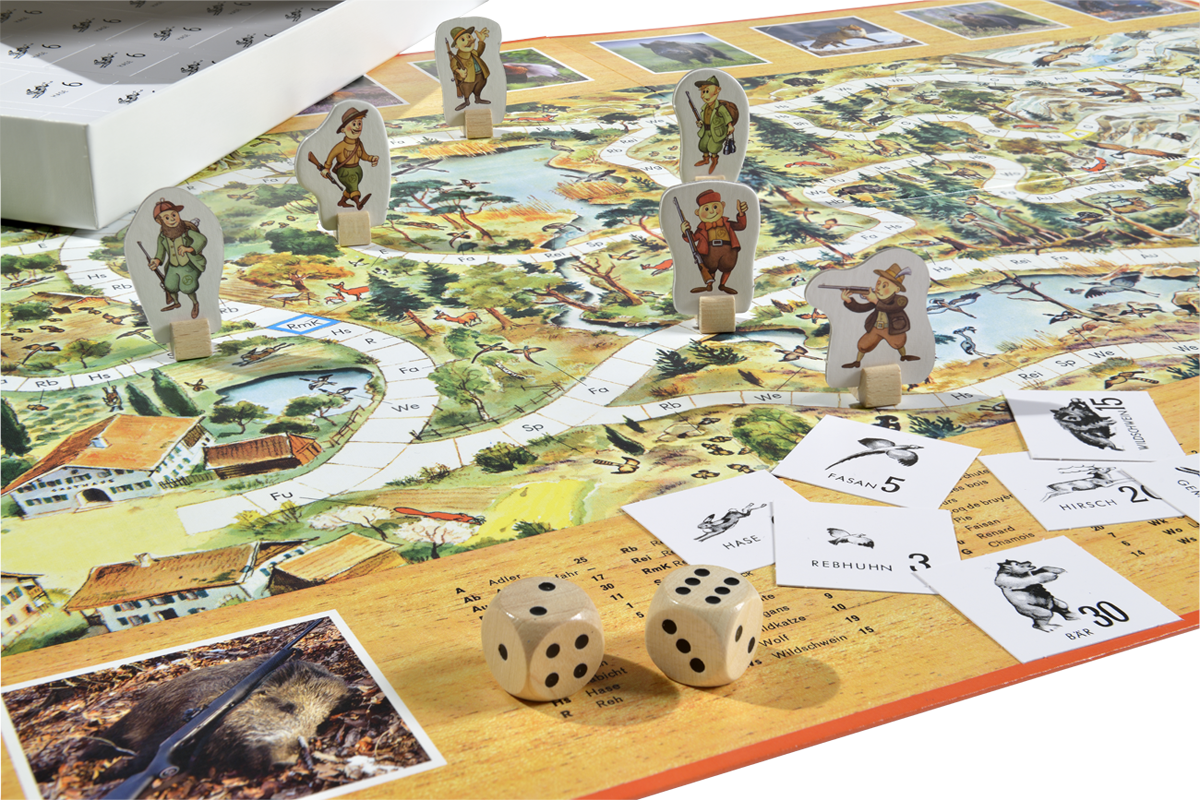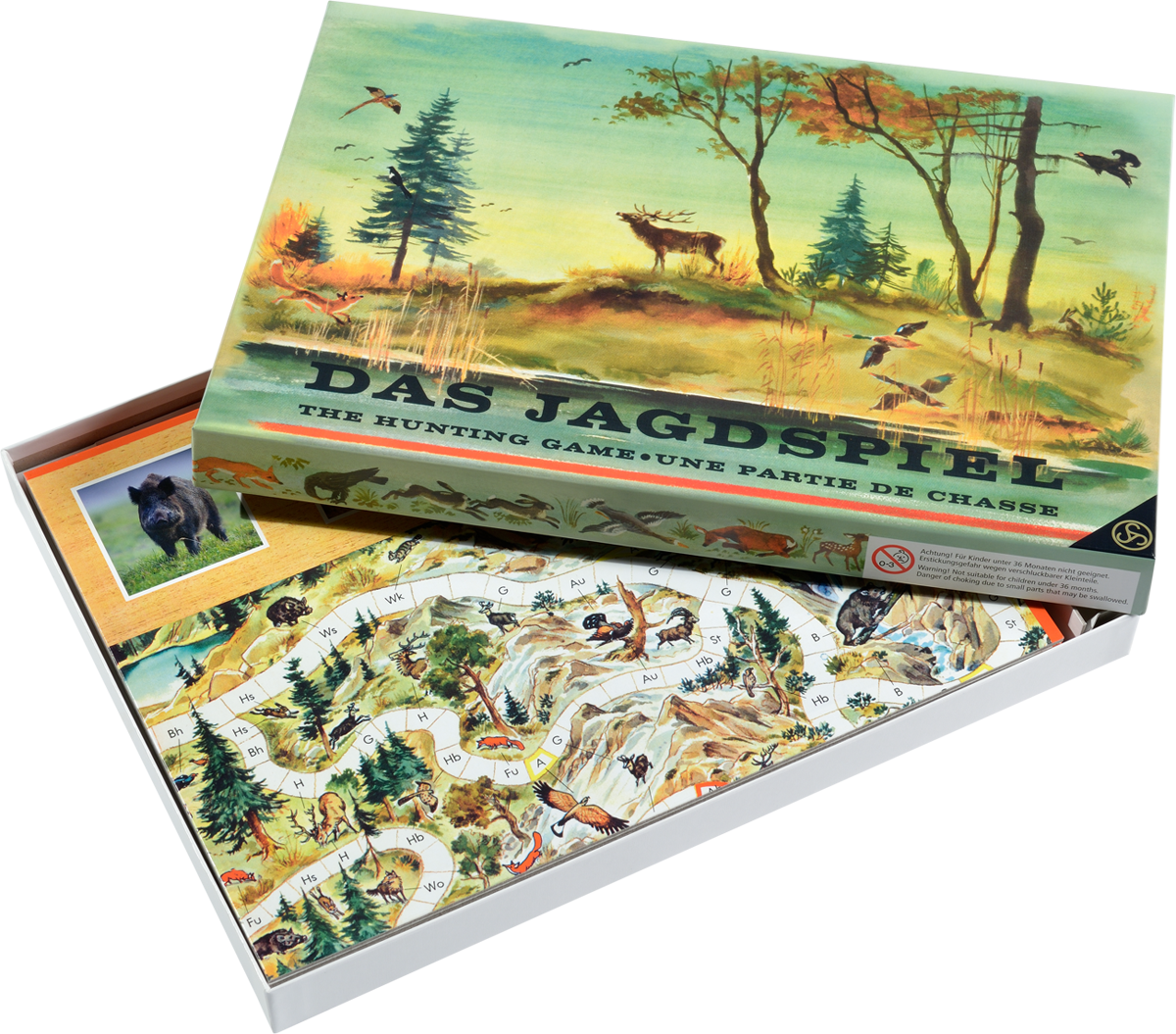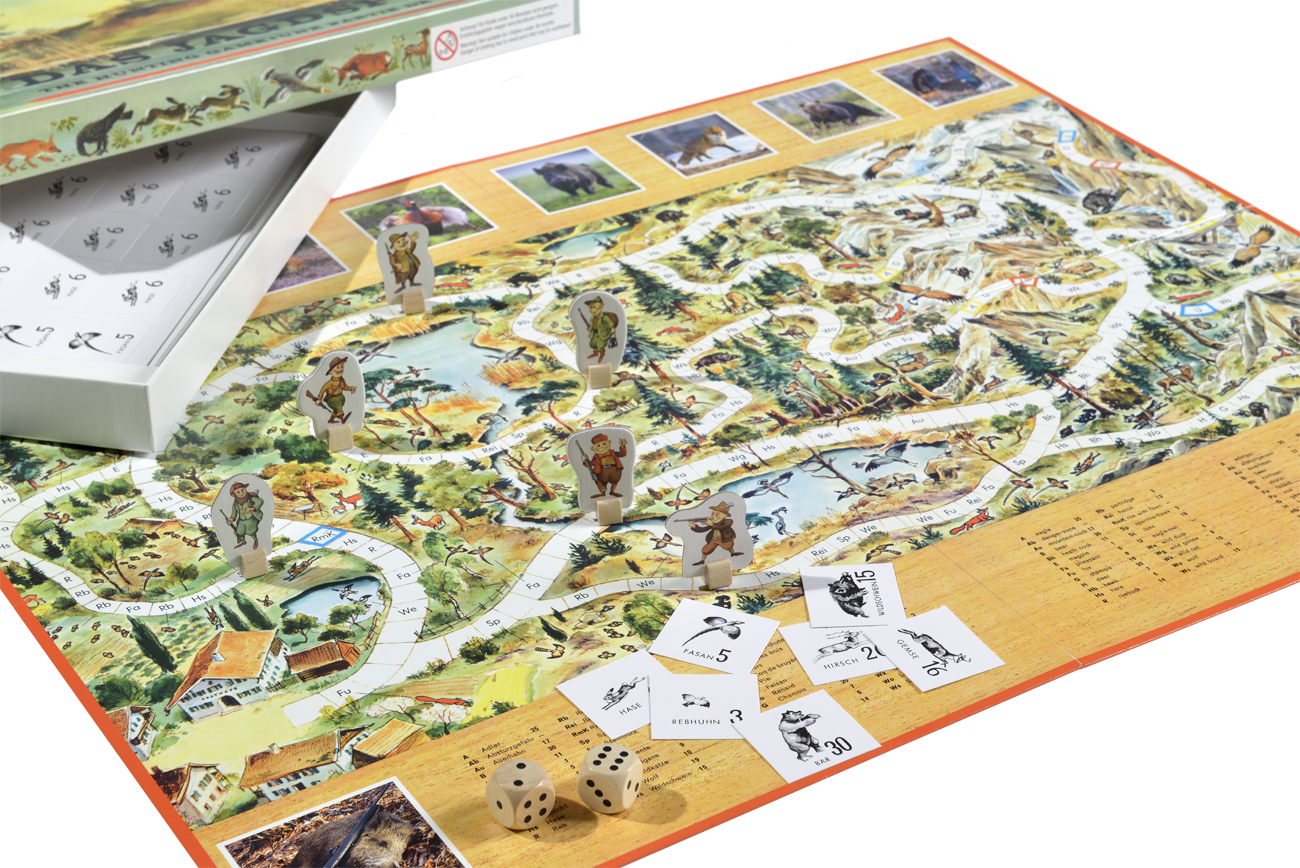 Prices excl. VAT plus shipping costs, import duties and additional taxes Learn more

Ready for immediate dispatch
First hand customer support
10.000+ happy customers worldwide
Original Blaser. Highest quality.
'The Hunting Game' is back!
J. P. Sauer & Sohn revives the 1950s classic in its original version and finally it's time for the whole family for 'Up, up, happy hunting!'
Many hunters still remember the game from their own childhood, when they would up and go on exciting hunts with their friends, siblings or parents. Fritz Gartz, an artist from Munich, developed the original game in the 1950s with such a love for detail that makes the hunting scene on the 66.5 x 50 cm game board come to life and literally transport the players to another time.
In the game, up to six hunters stalk magpie, pheasant, hare & co., deer, boar and bear. But beware: Neither the doe and its fawn nor the owl may be disturbed. And in the mountains, where chamois and ibex are at home, the danger of a steep fall lurks around every corner…
This game not only wows young hunters from age 6 but all old dogs and hunting instructors. In short: The Hunting Game is a must for every family of hunters.

We are happy to be reviving this classic and wish you lots of fun playing it!


Description:
Start of the game is on the village square. The players roll the dice and move their men over the board. When a hunter reaches a space marked with letters and a firing line, he may shoot to win an animal token. But he needs to roll a five or a six! If the shot succeeds, he receives the corresponding token with points on it. The game ends when all players have returned to the village square. Whoever scores the most points is king of the hunt.
Contents:
Instructions: 4 pages A4 in German, French and English
Game board: 66.5 cm x 50 cm (L x W)
6 playing pieces
2 dice

The Hunting Game
Children age 6 and up
Caution! Not suitable for children under the age of 3. Choking hazard - small parts can be swallowed.