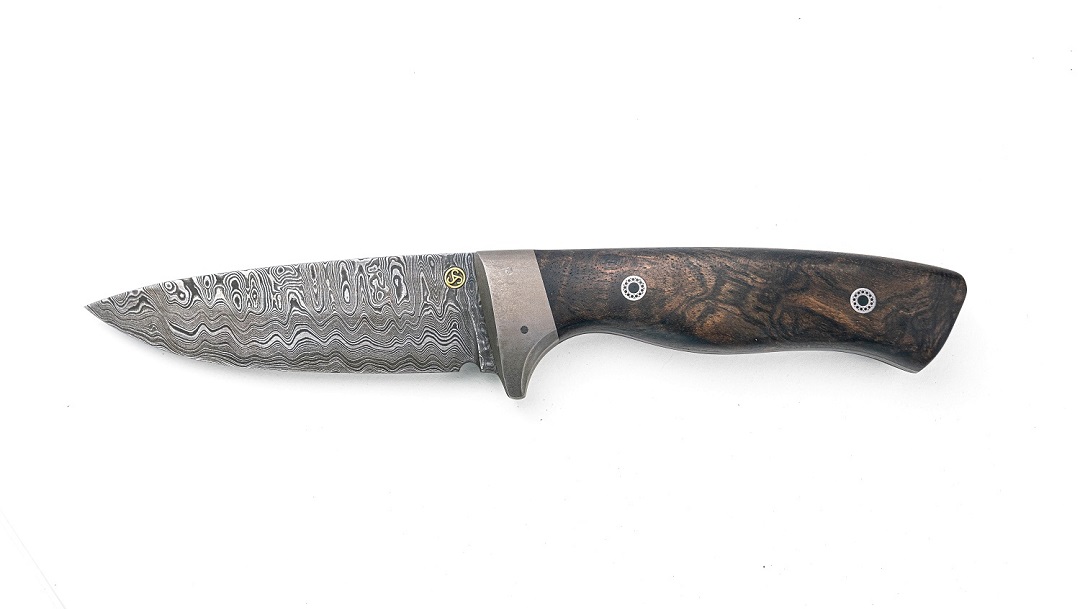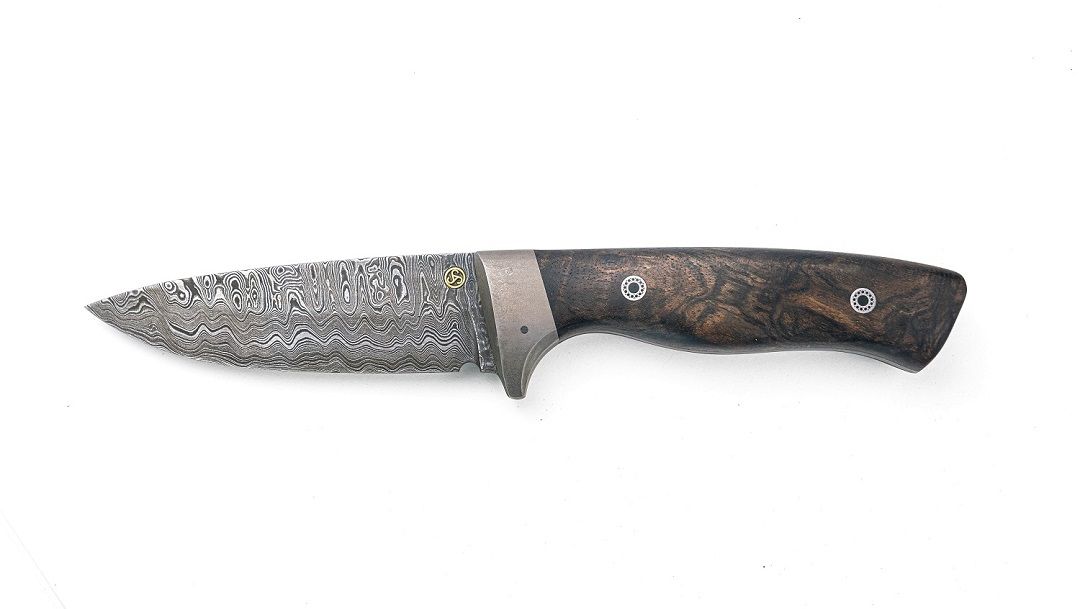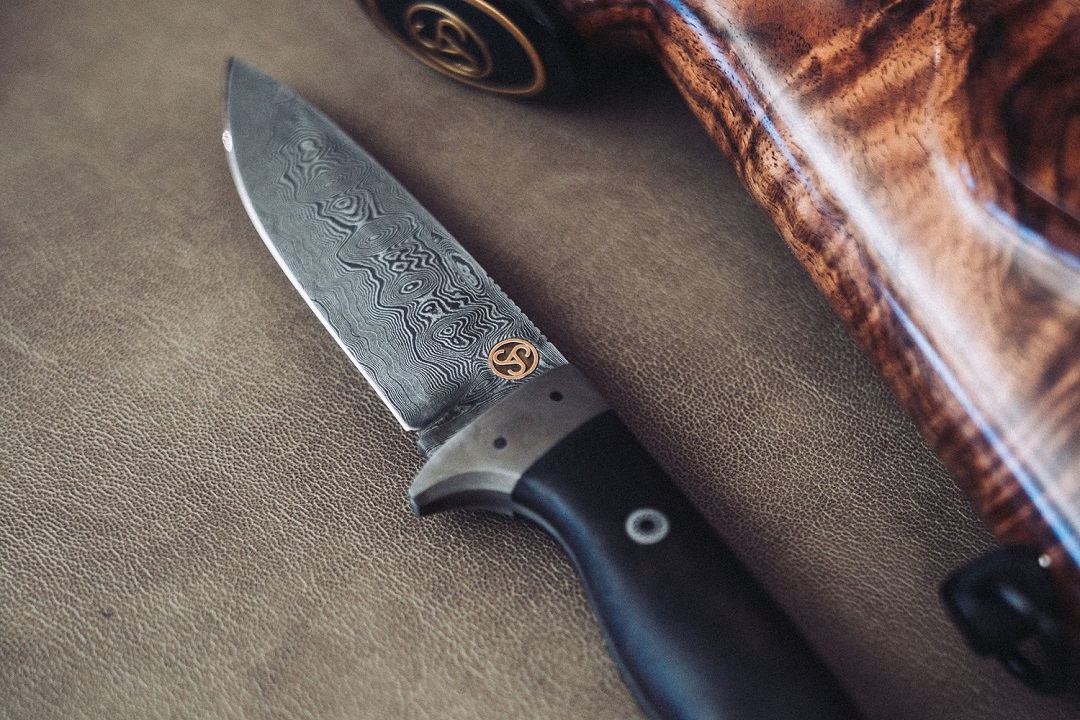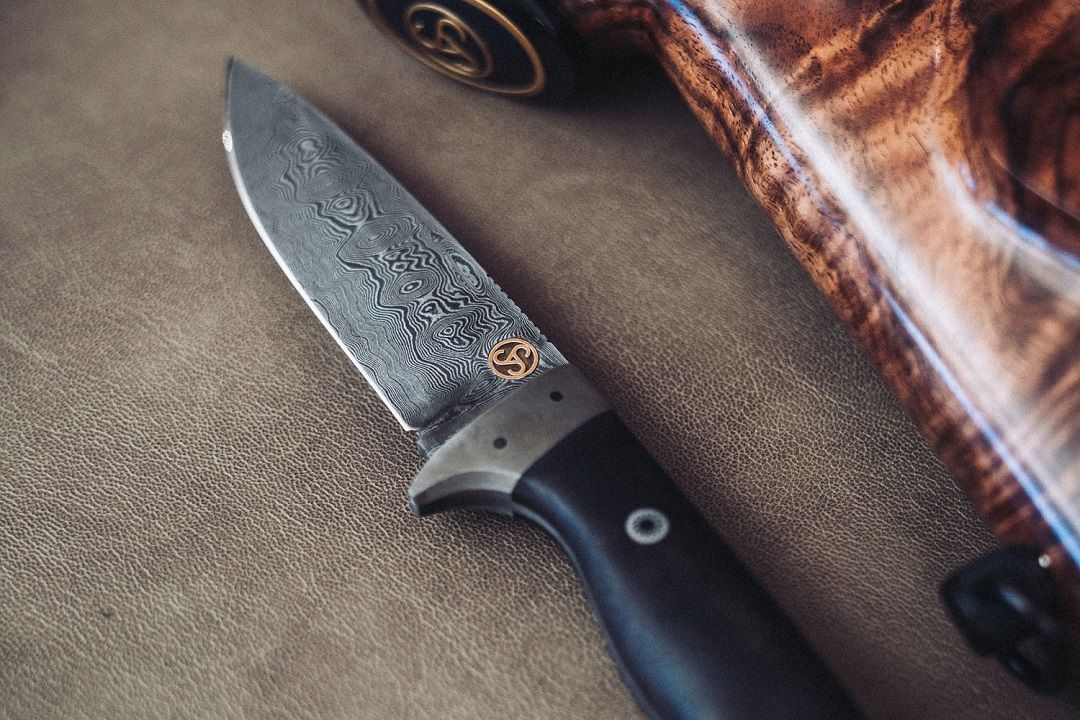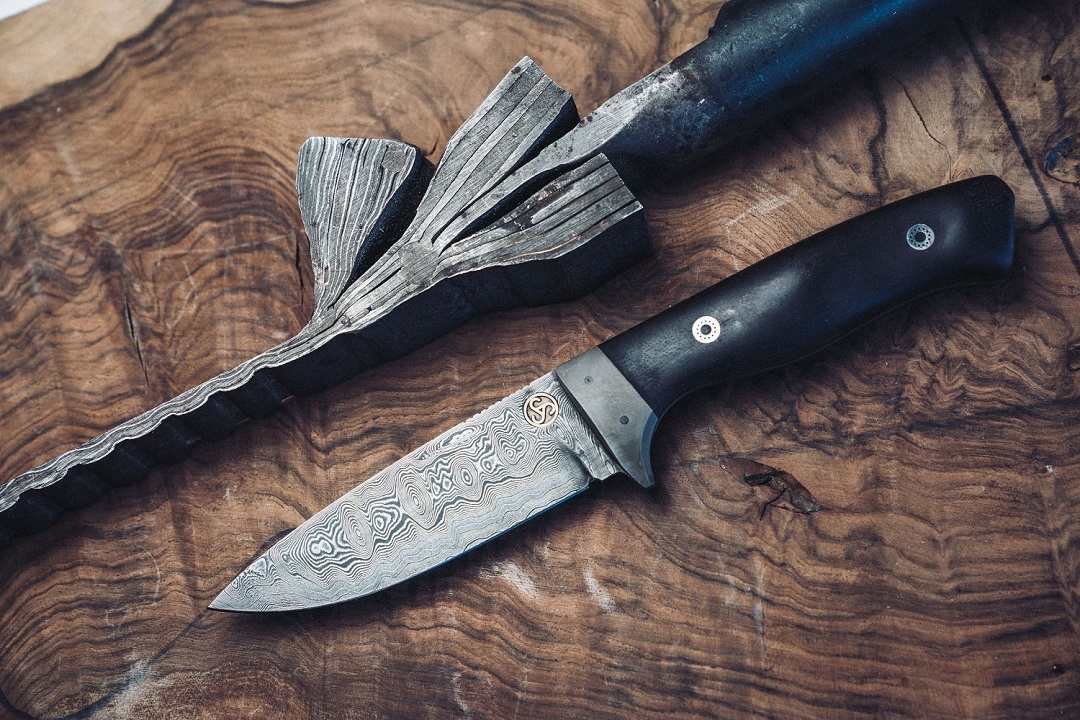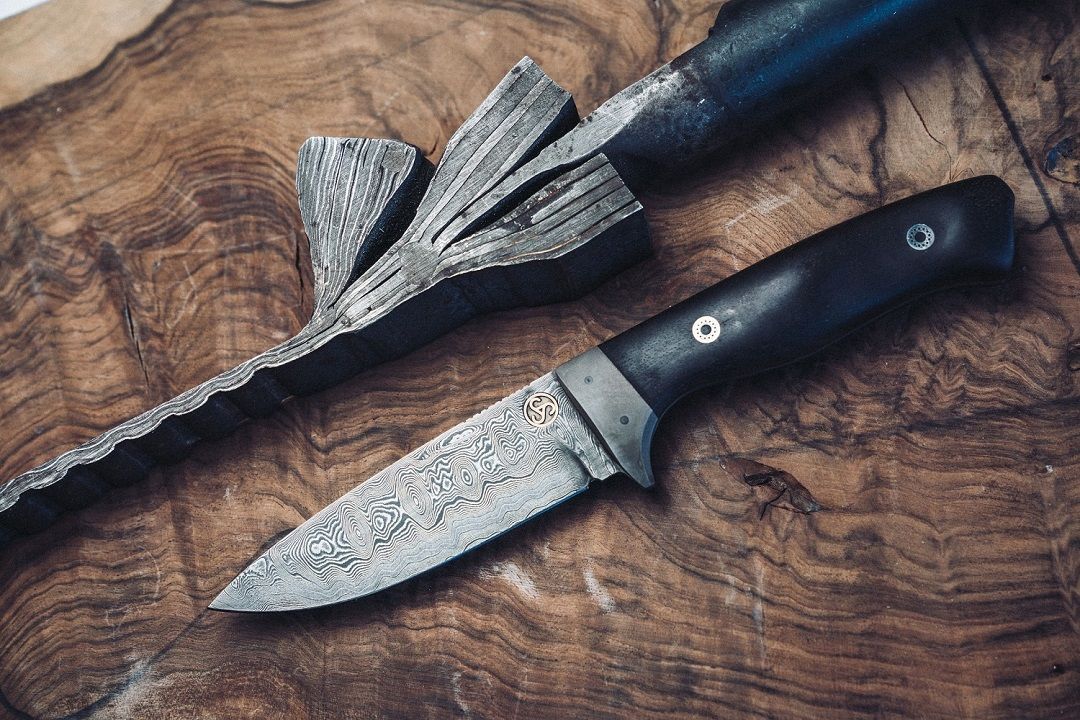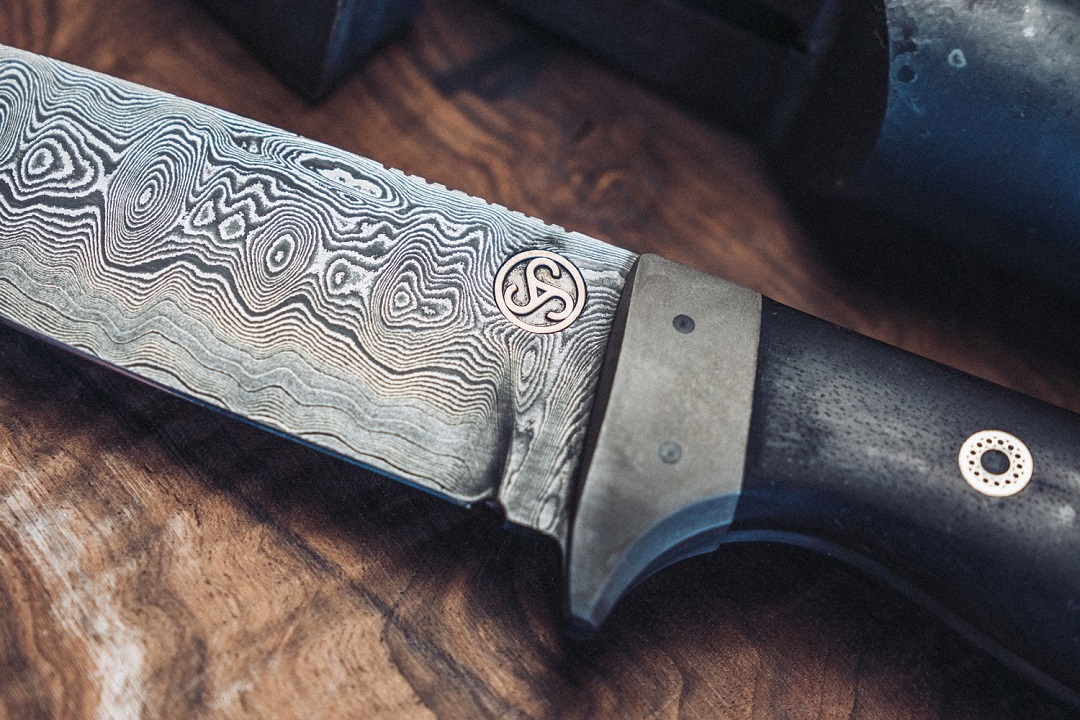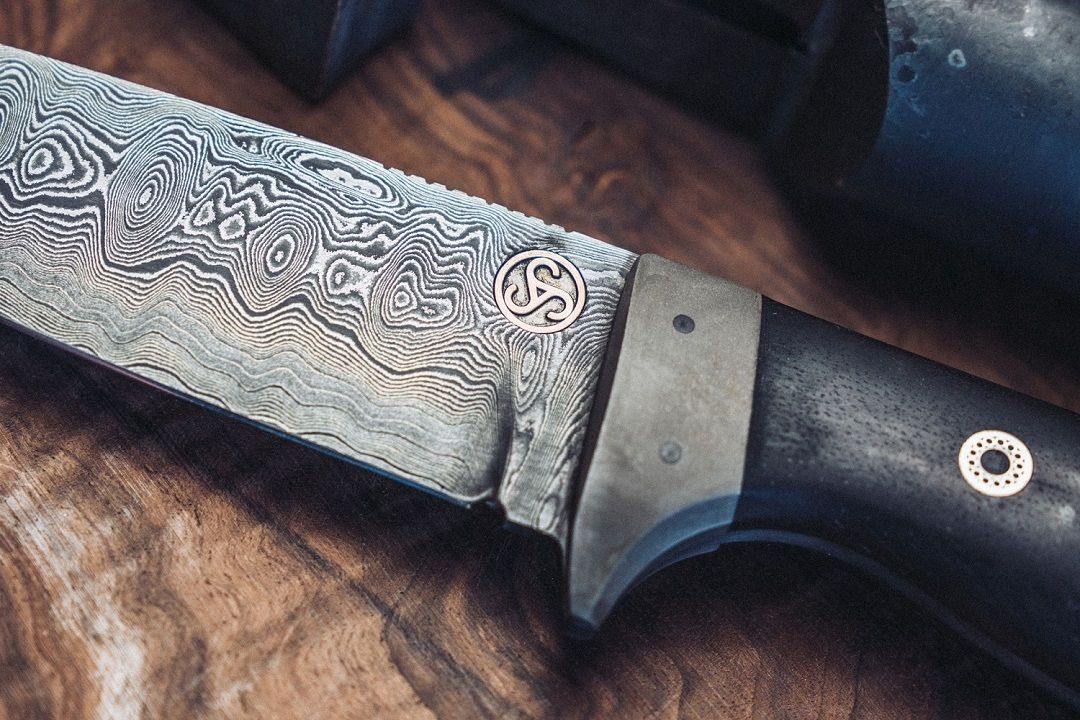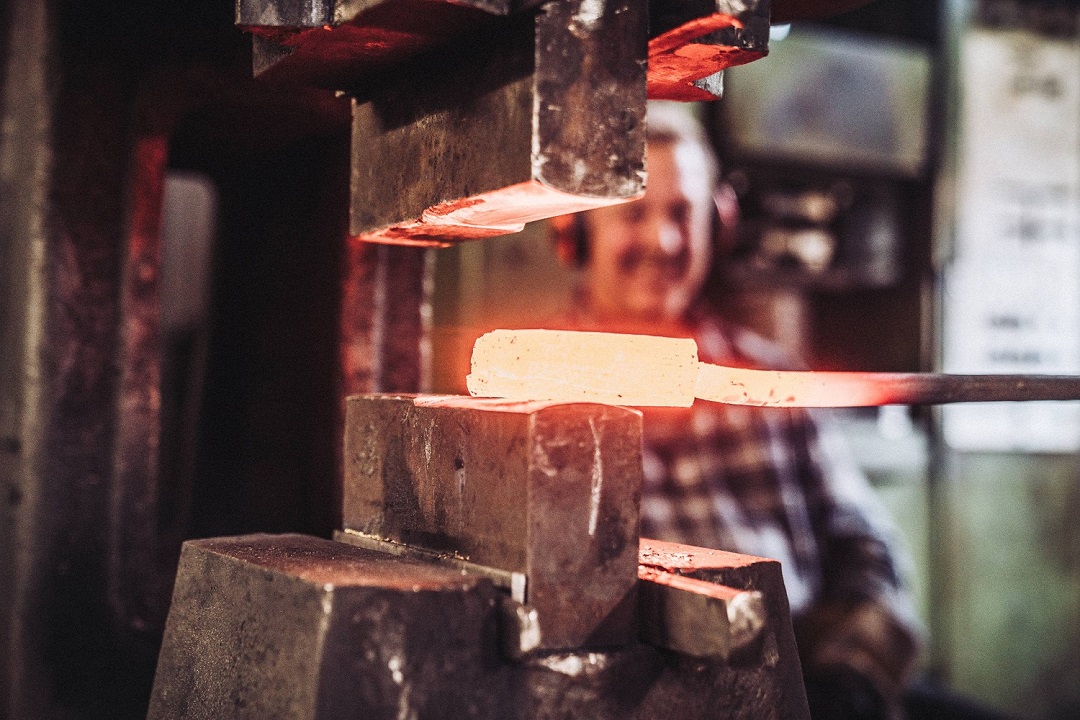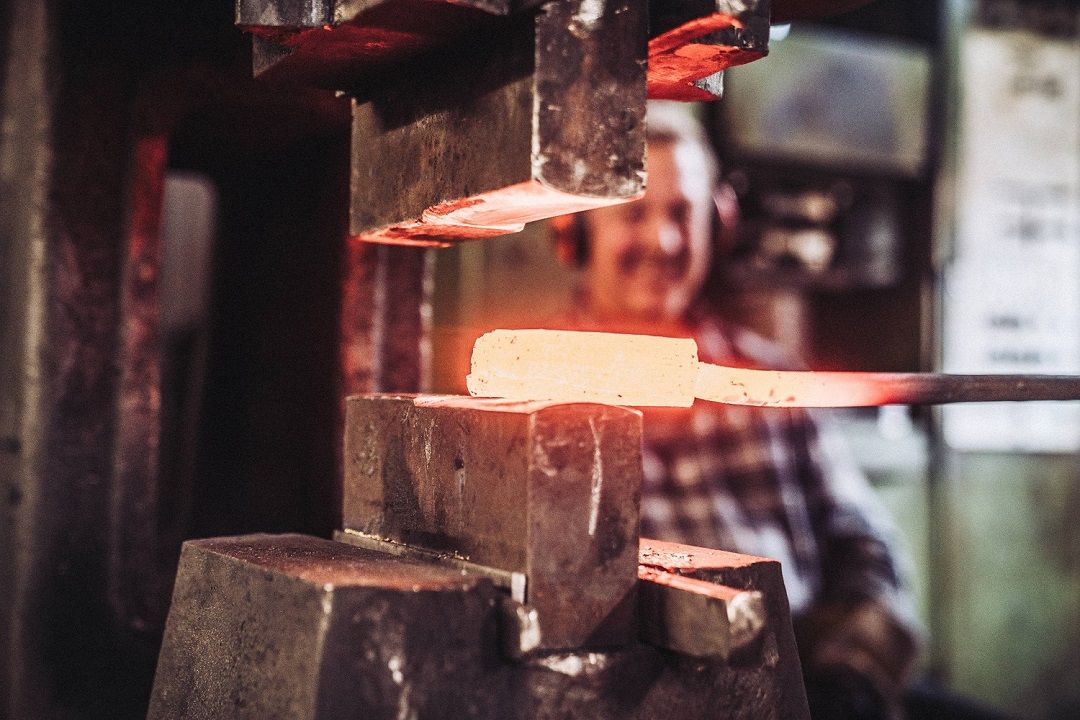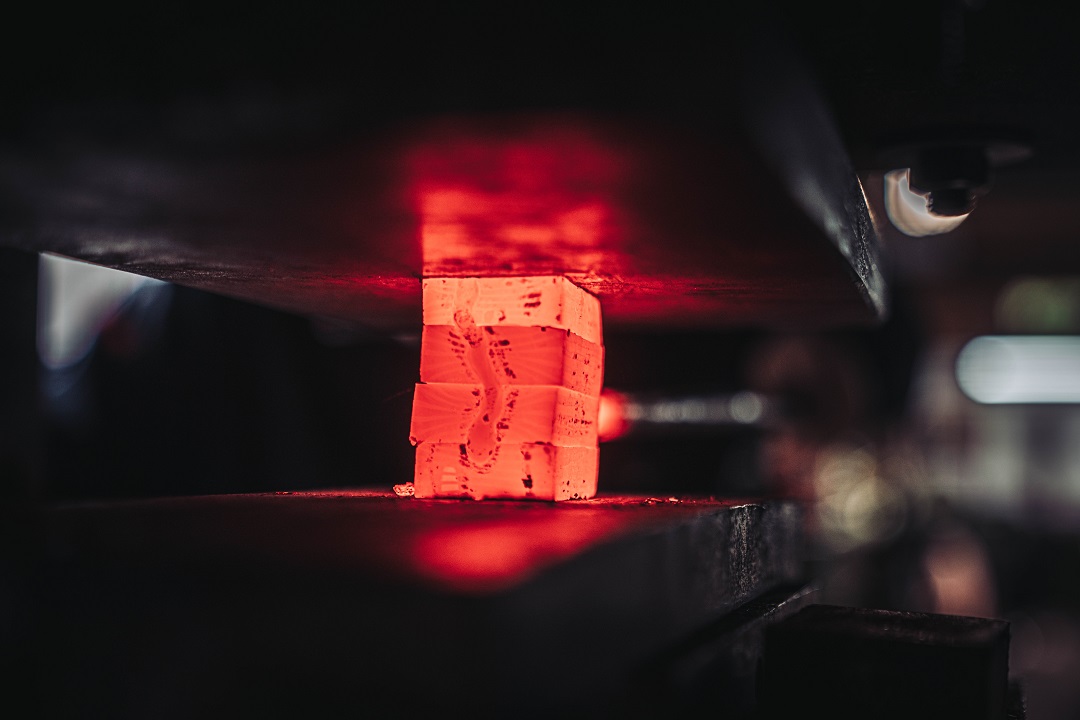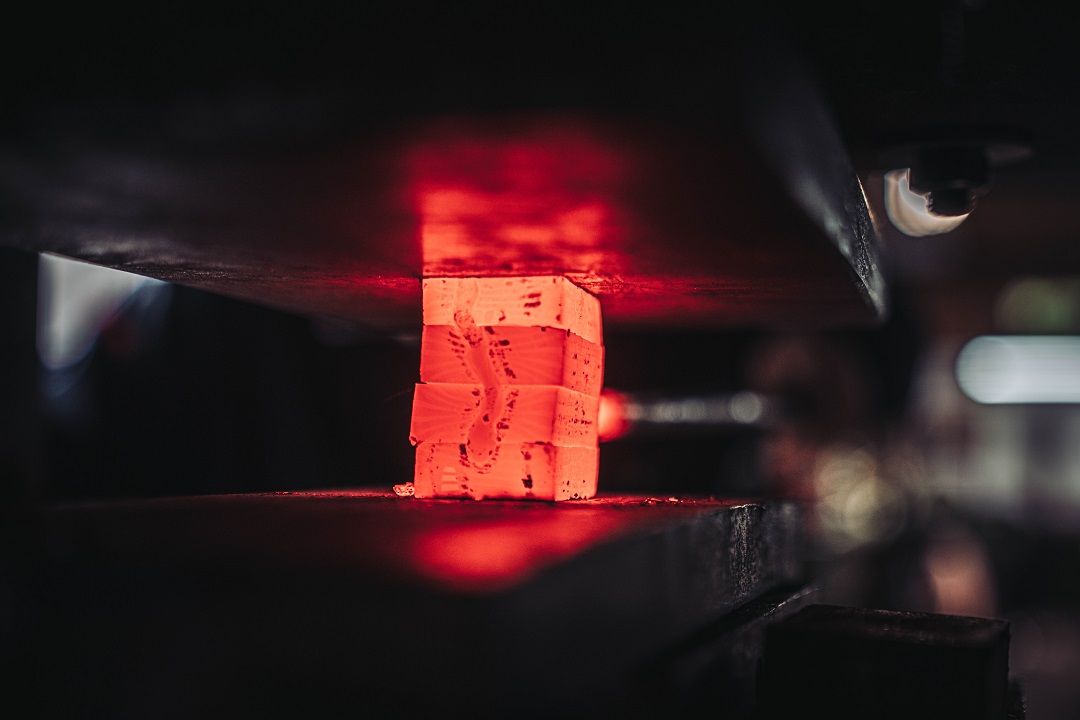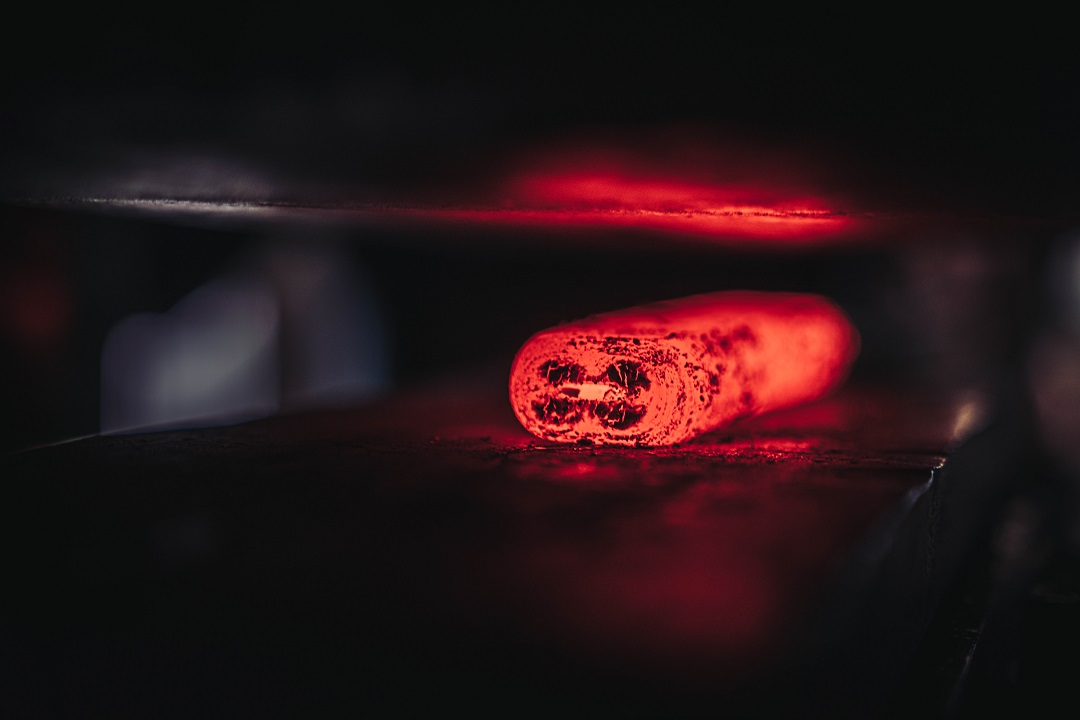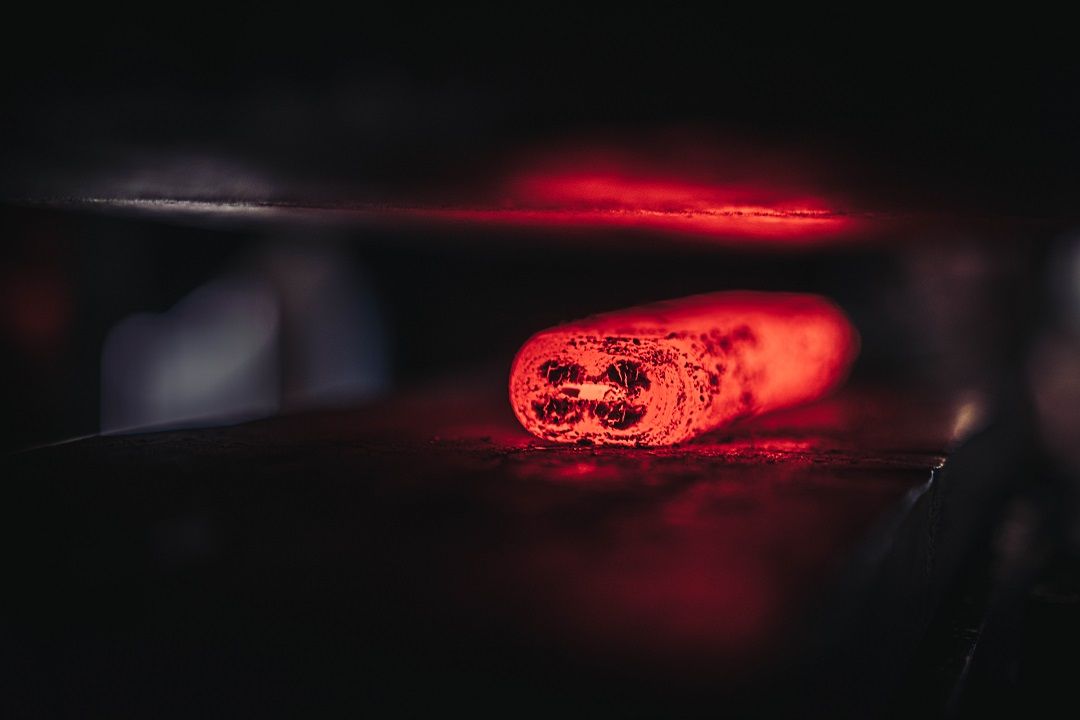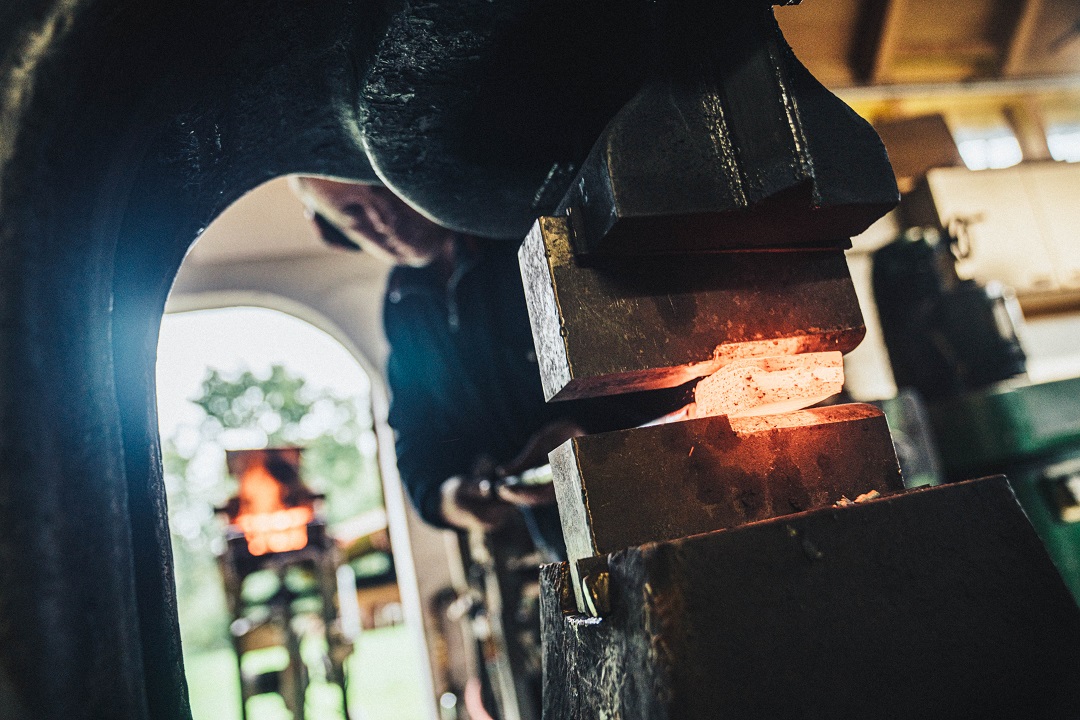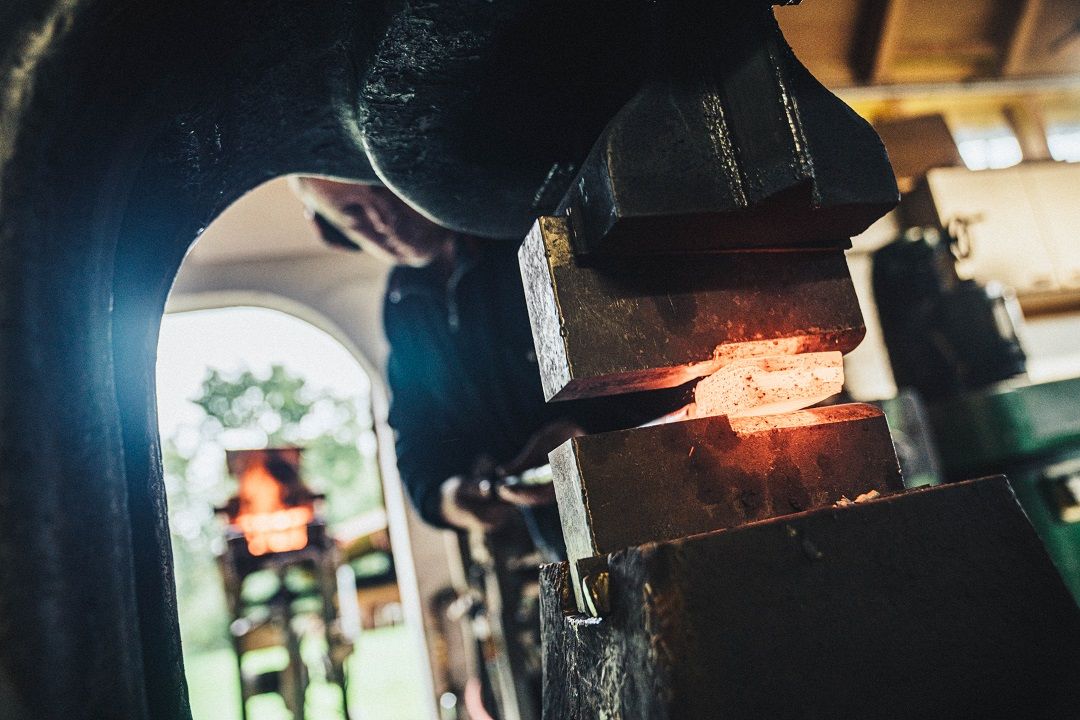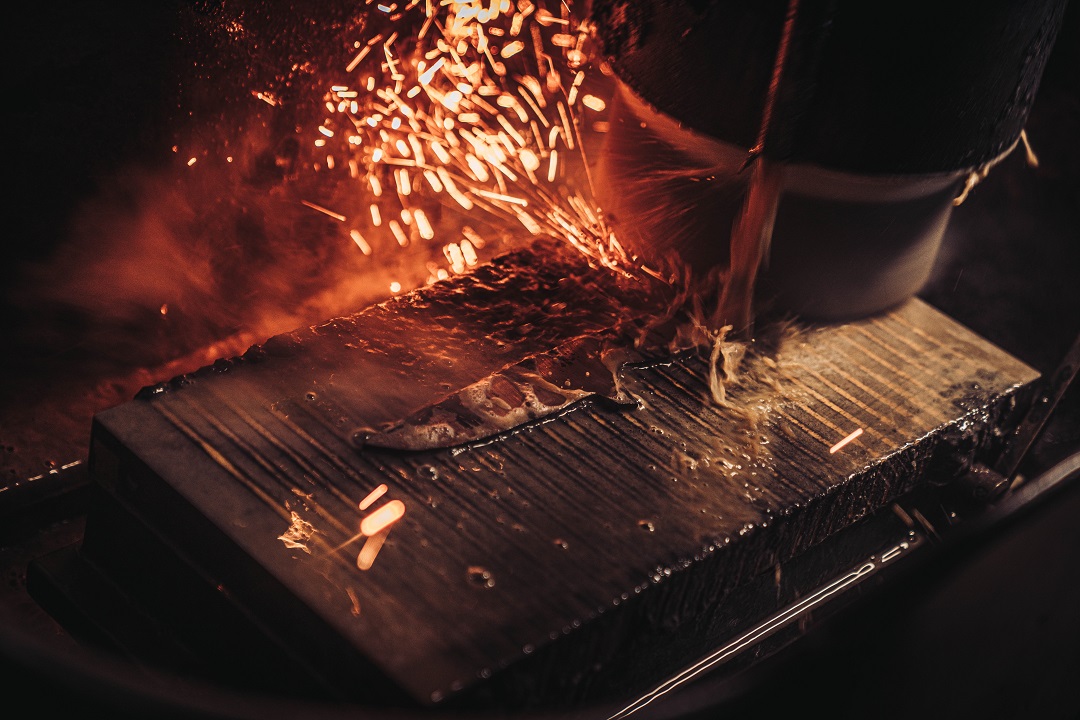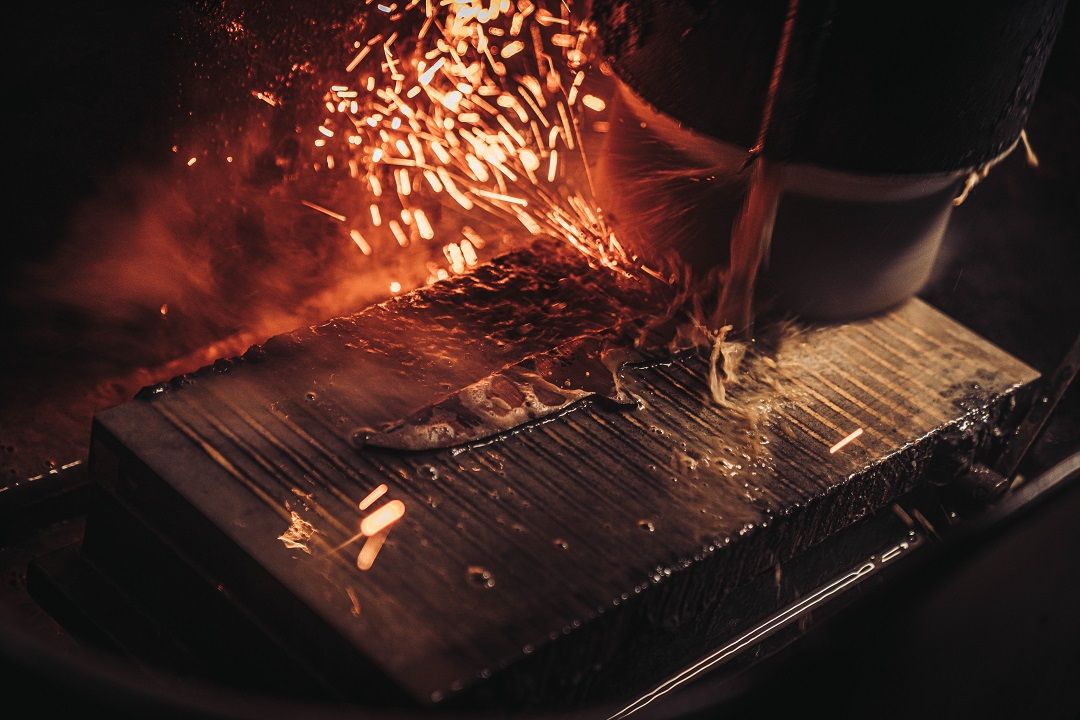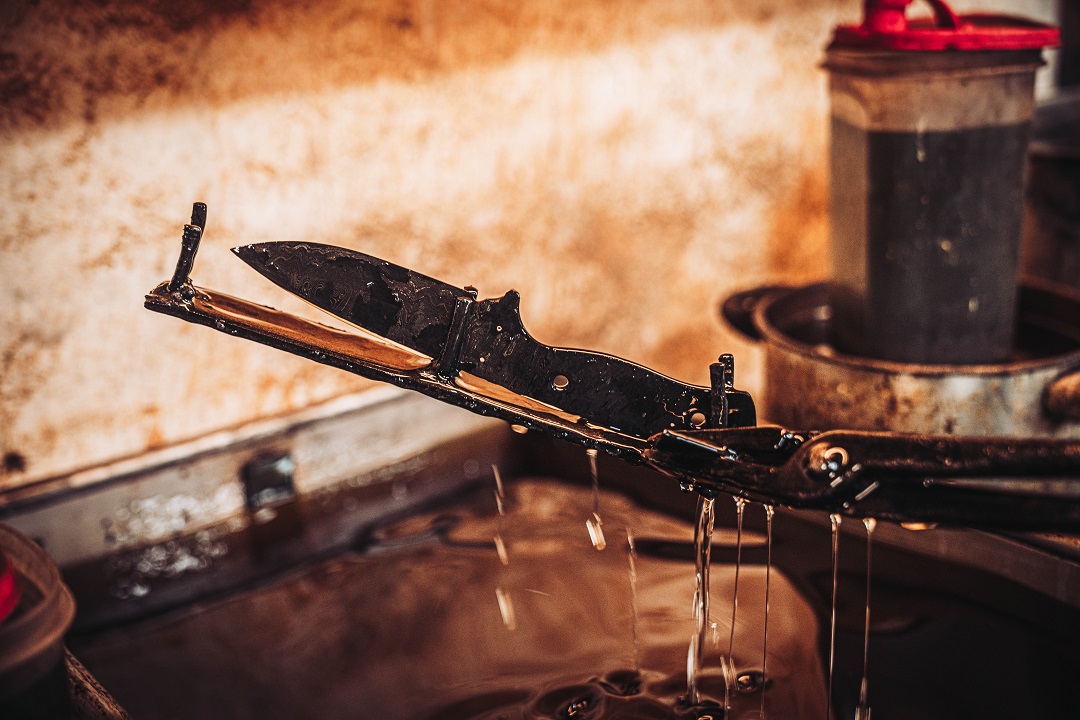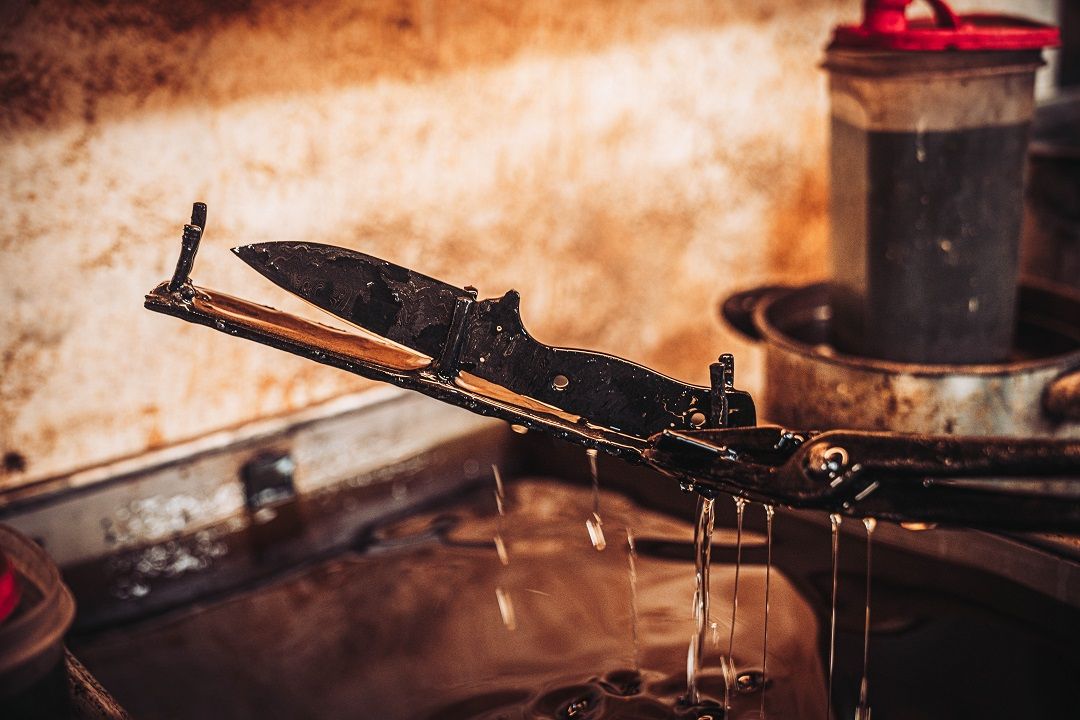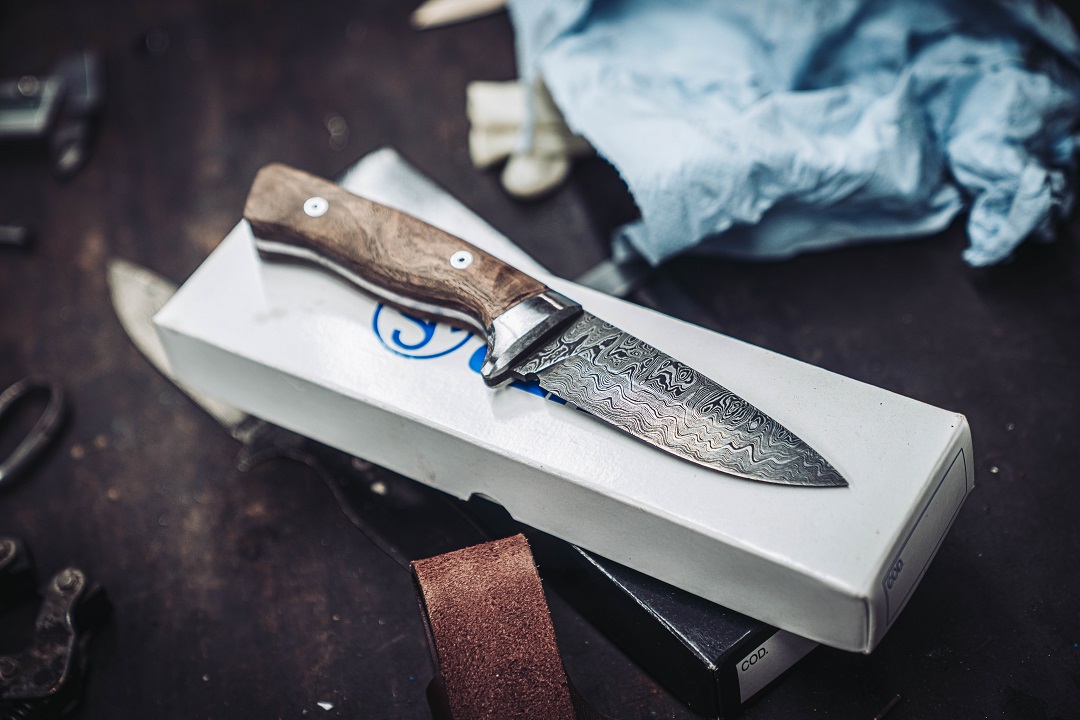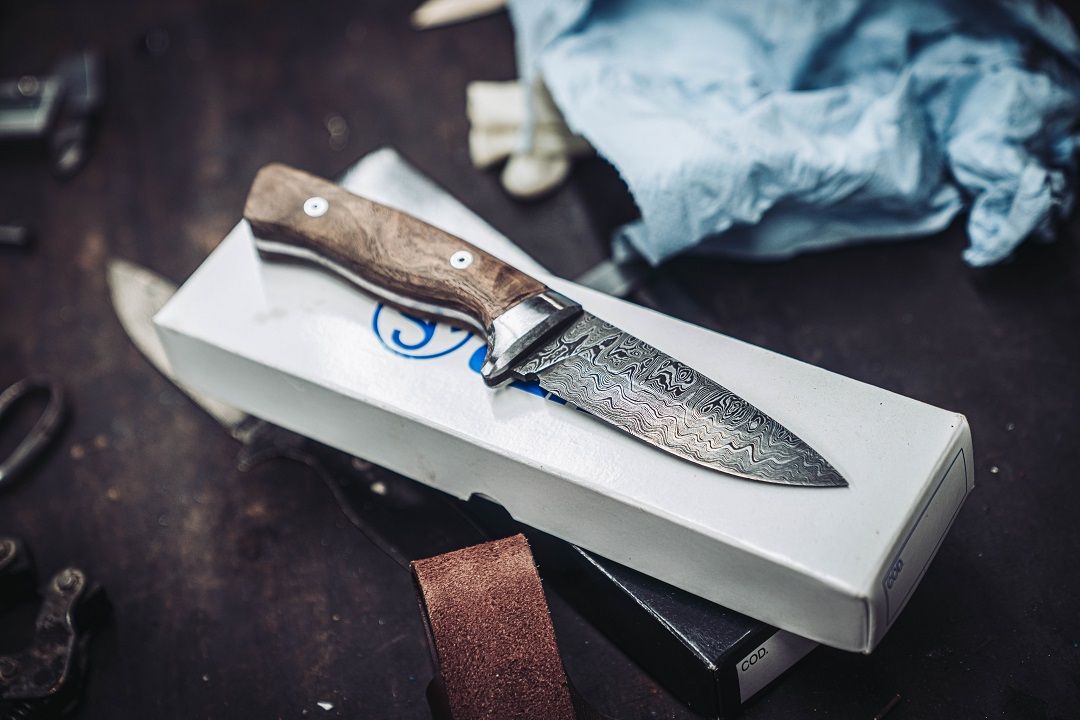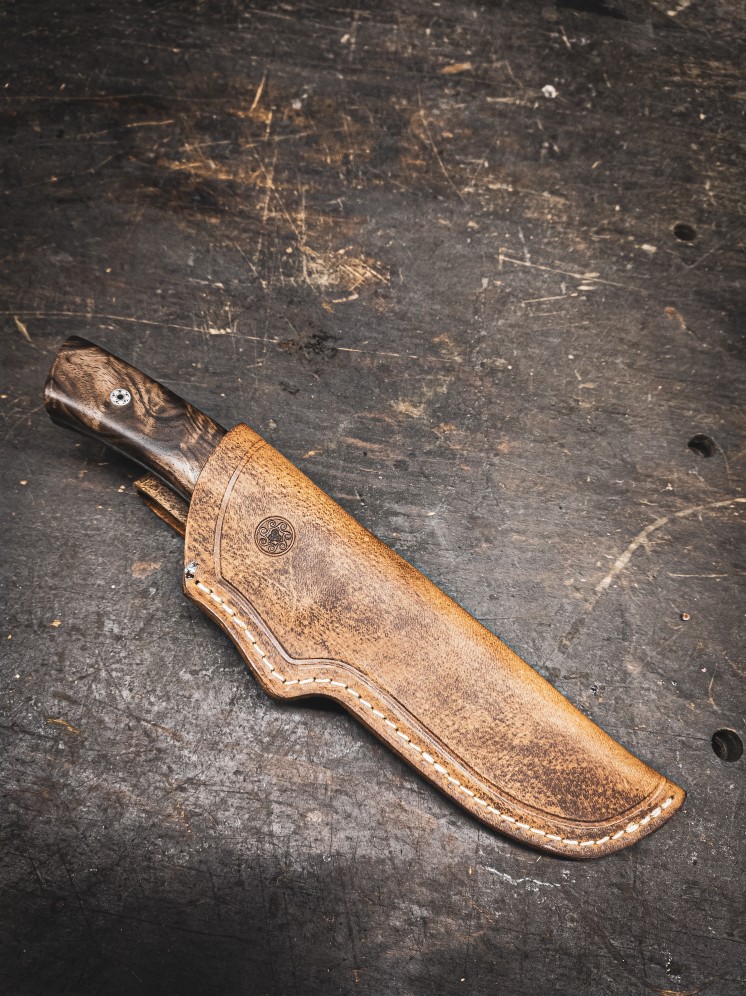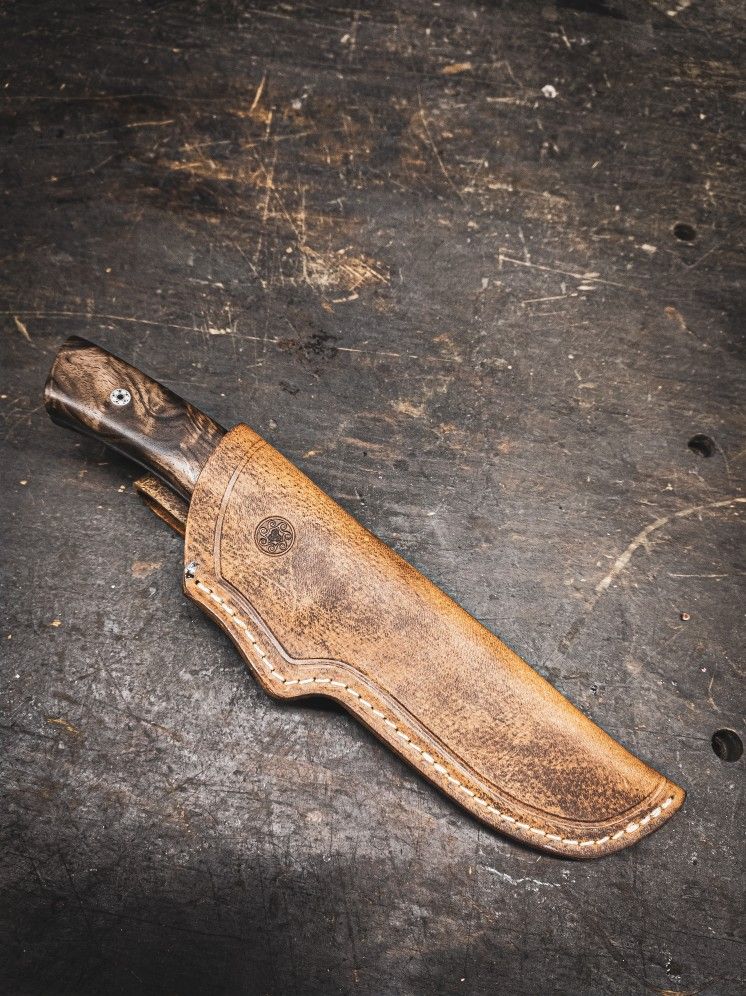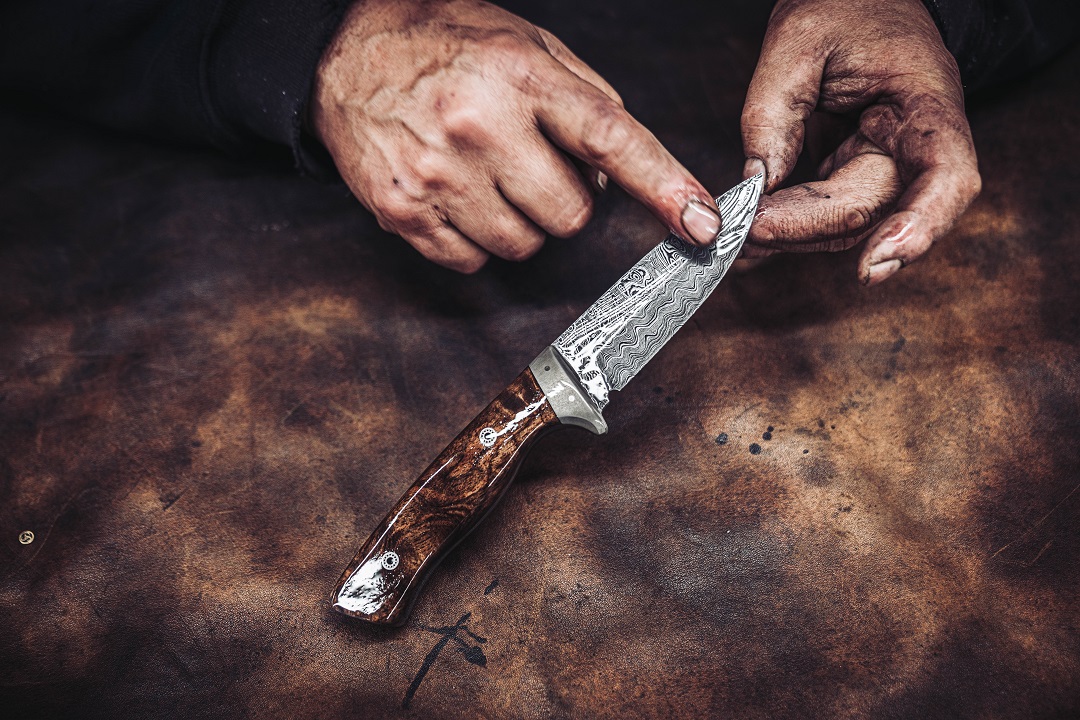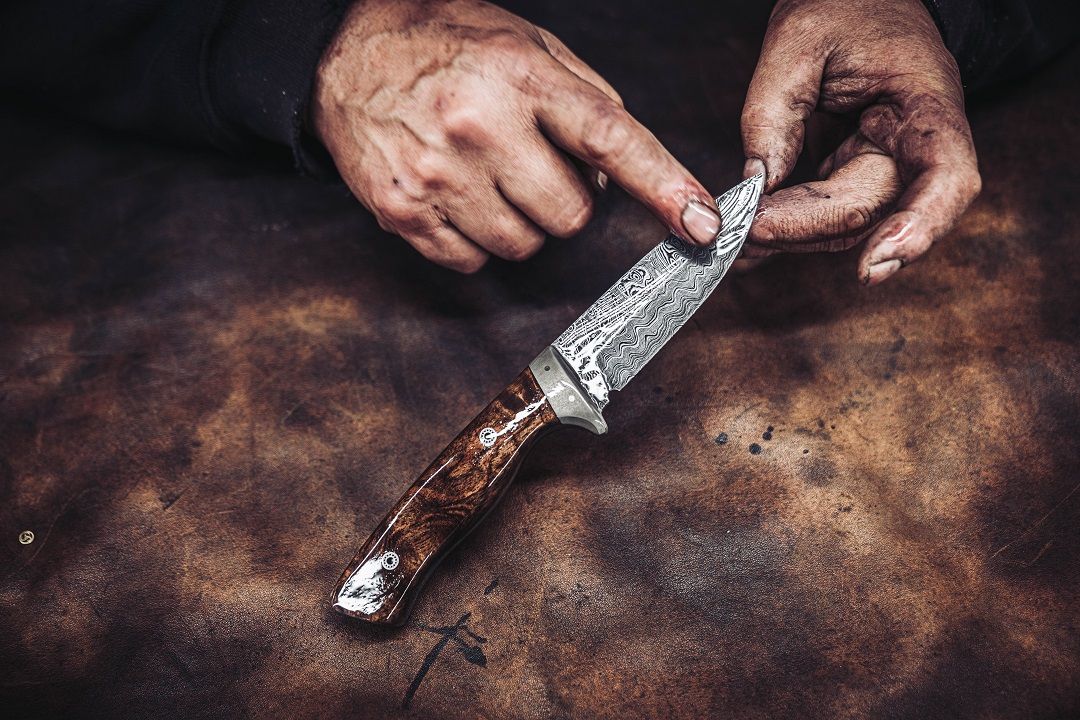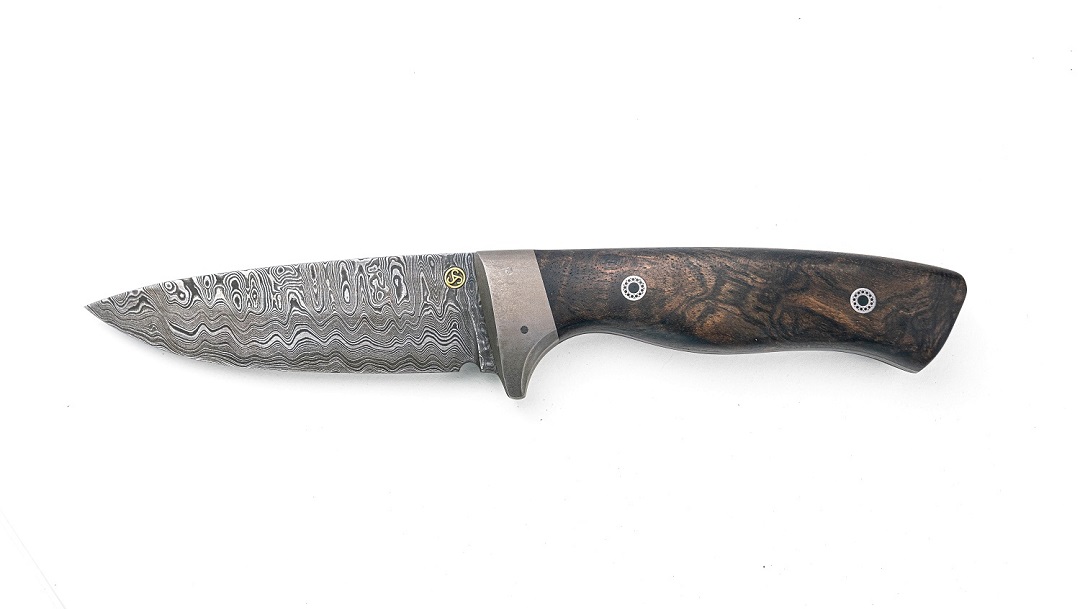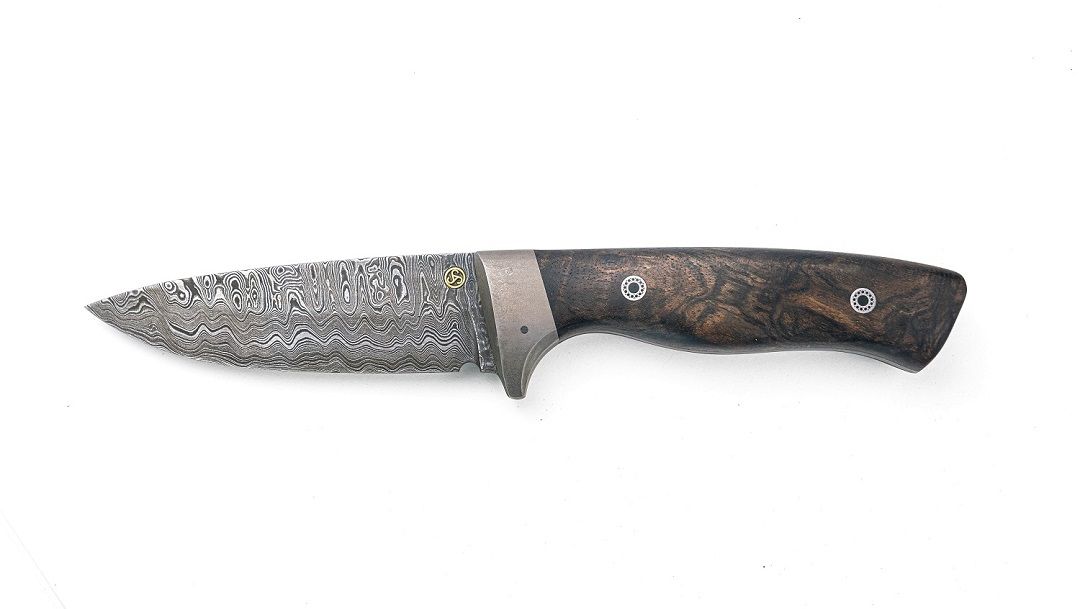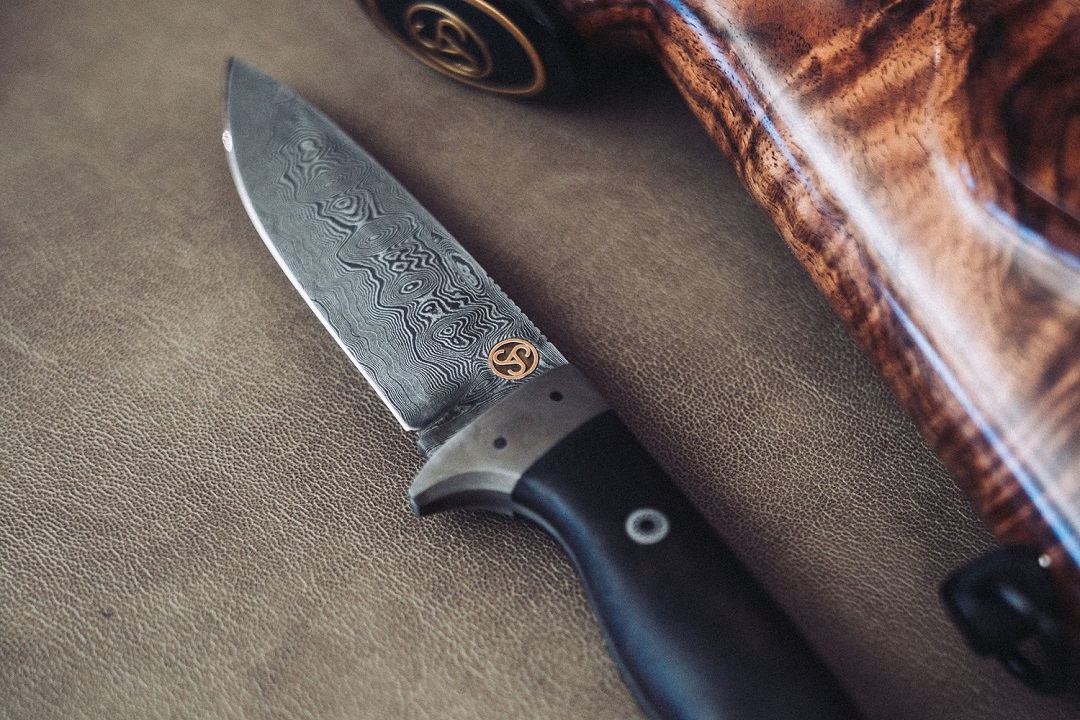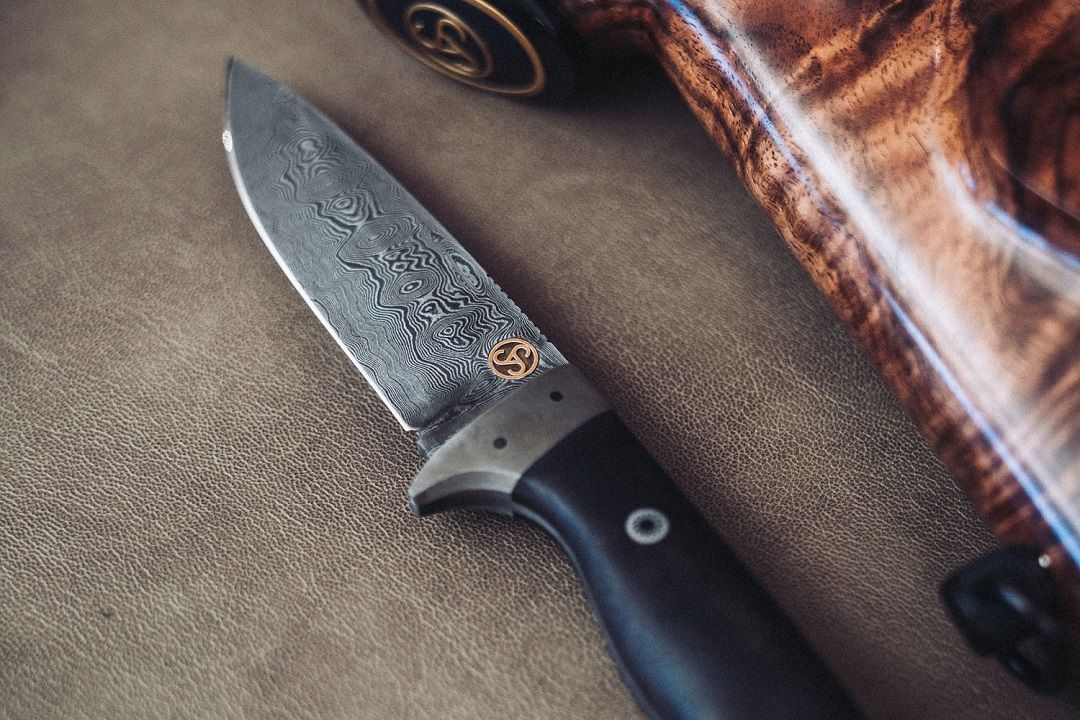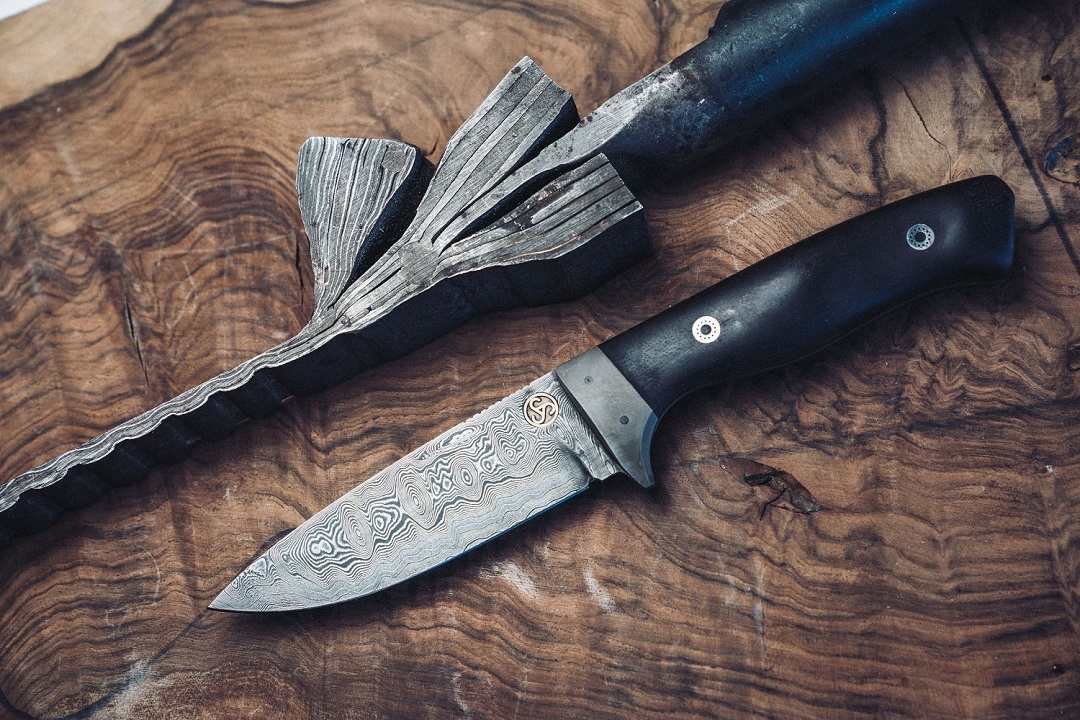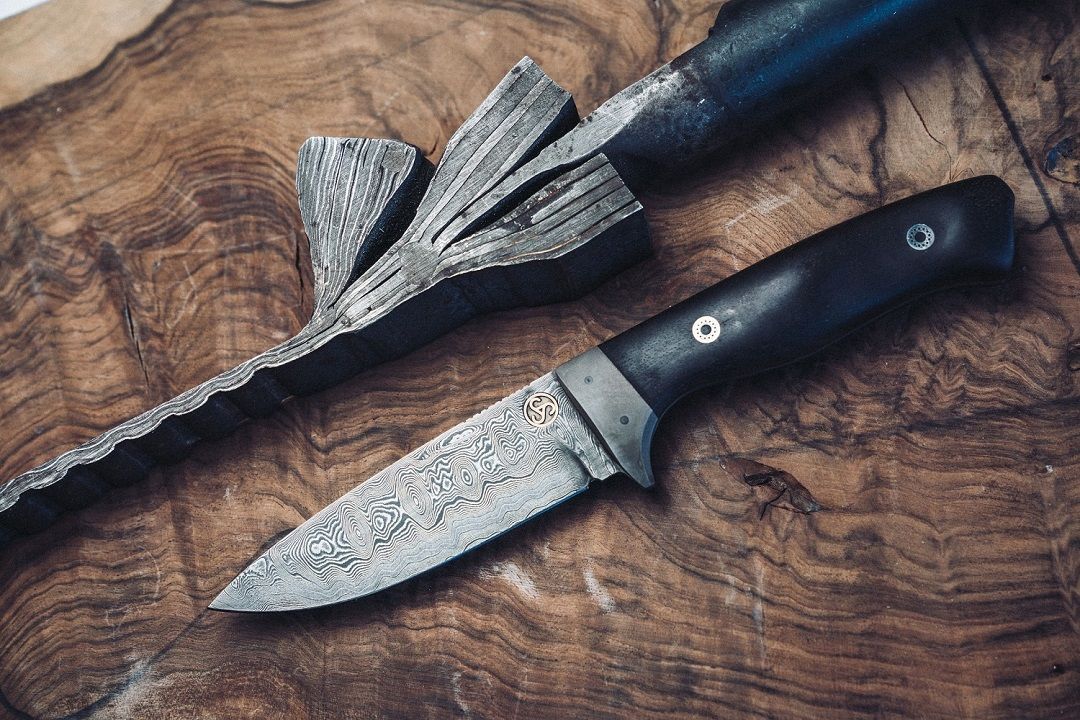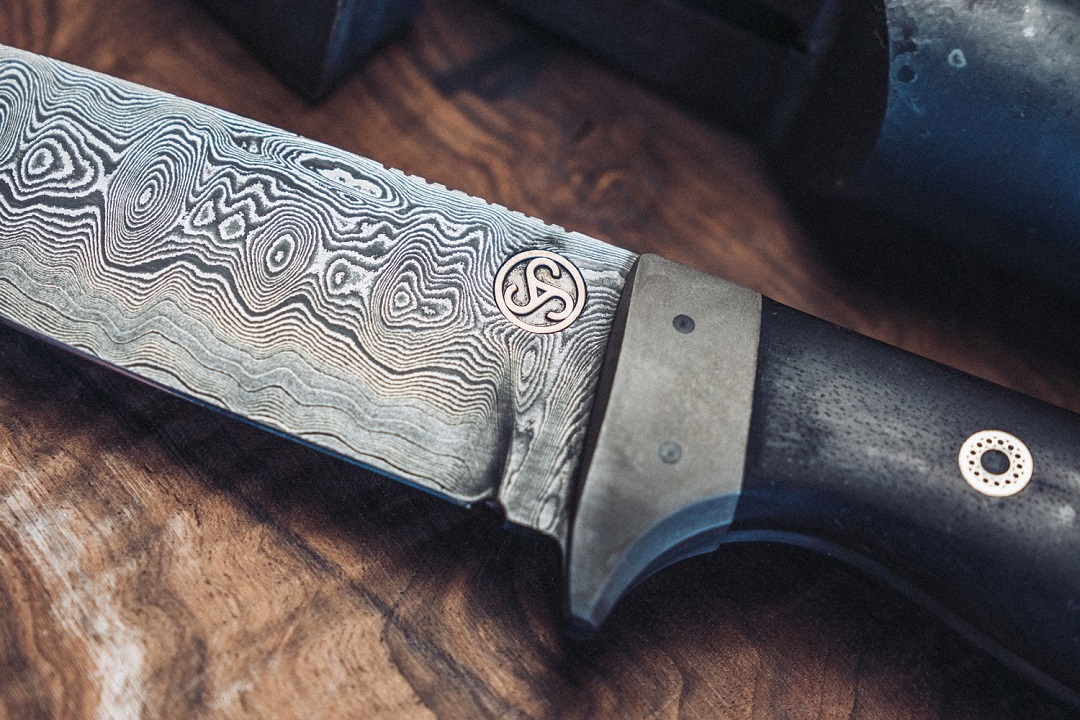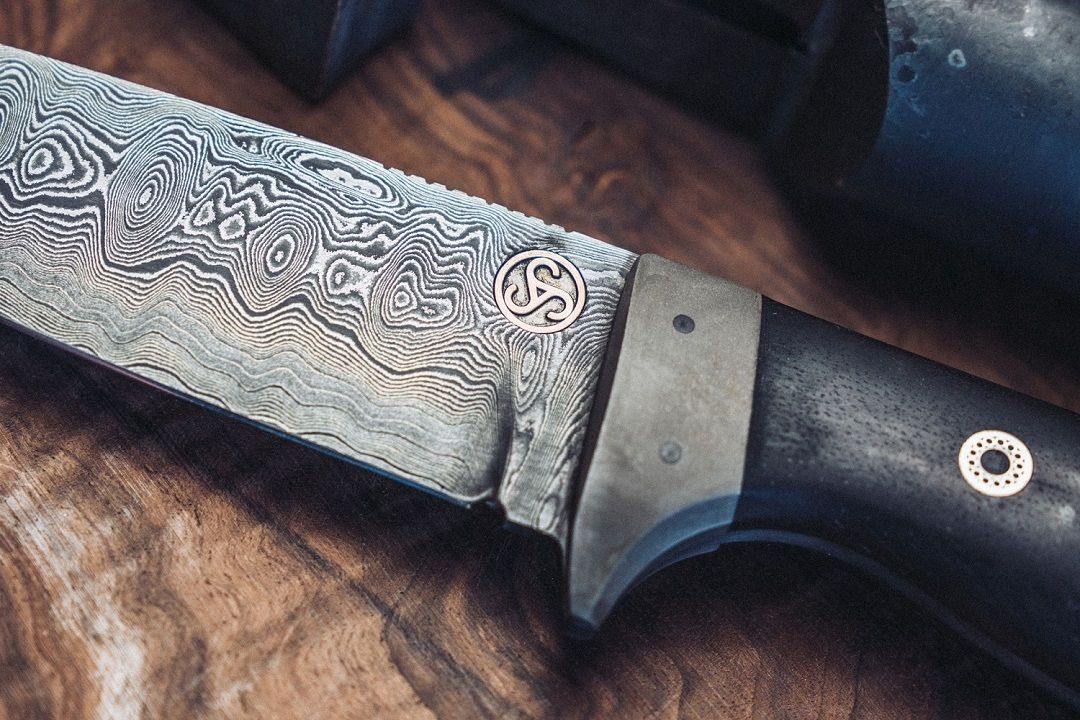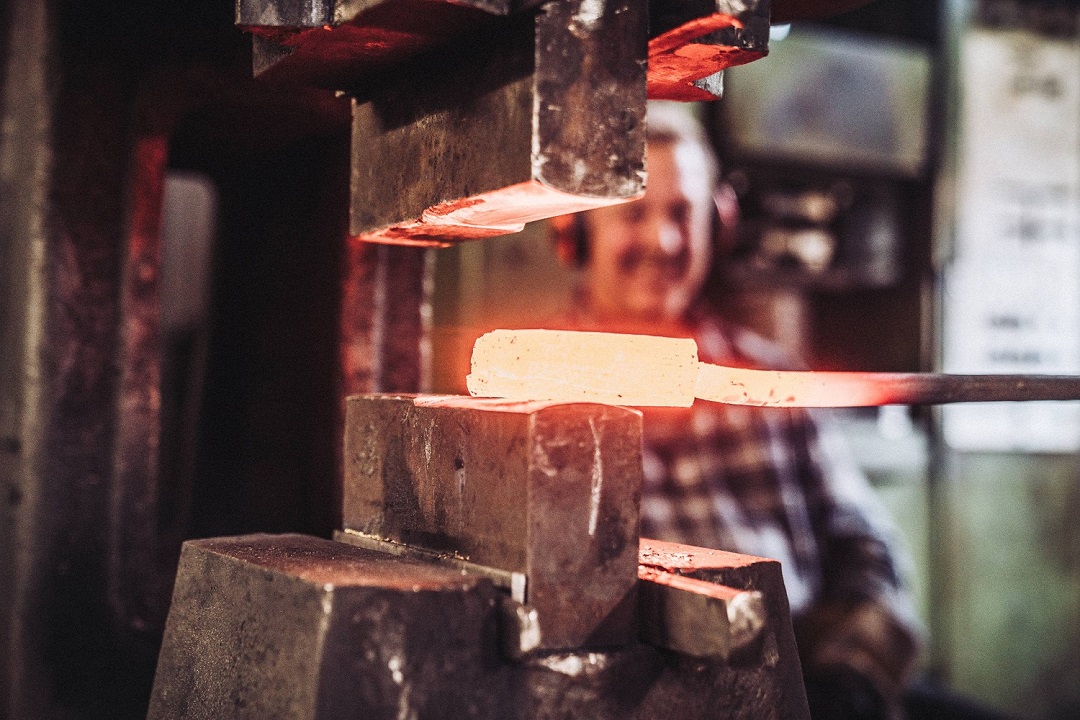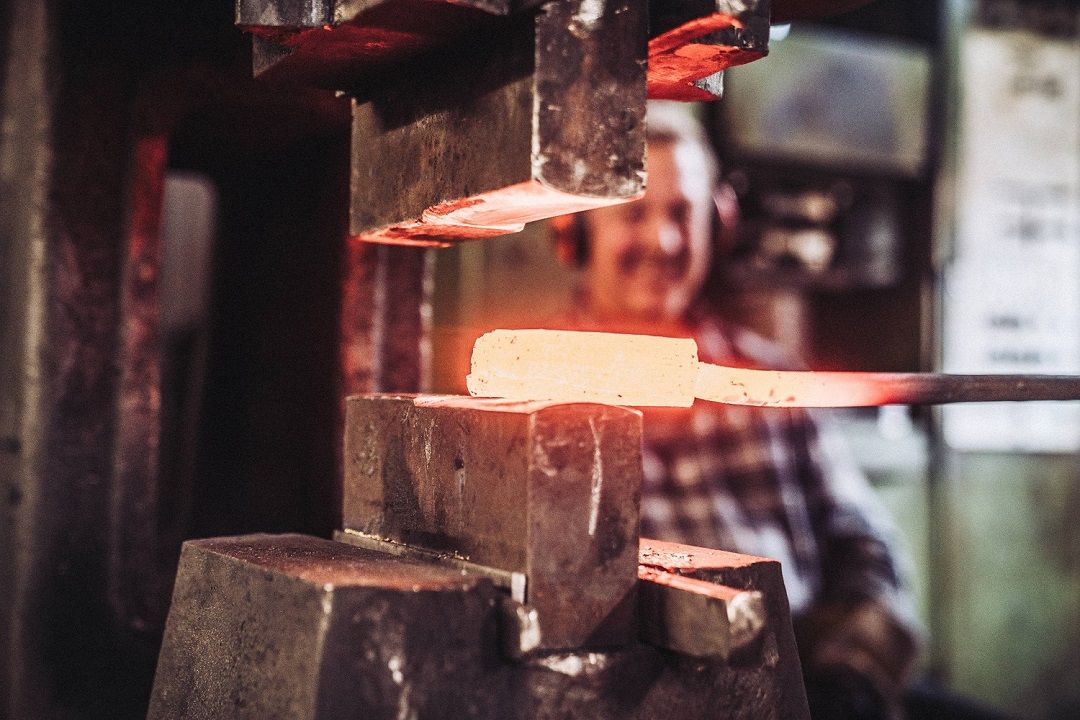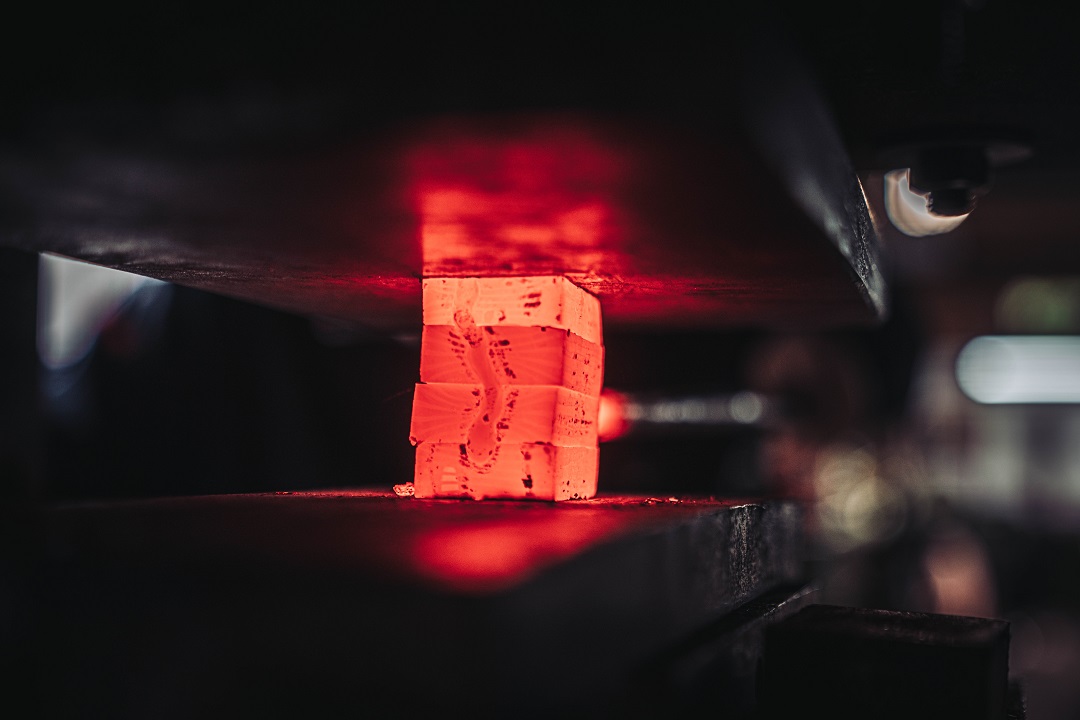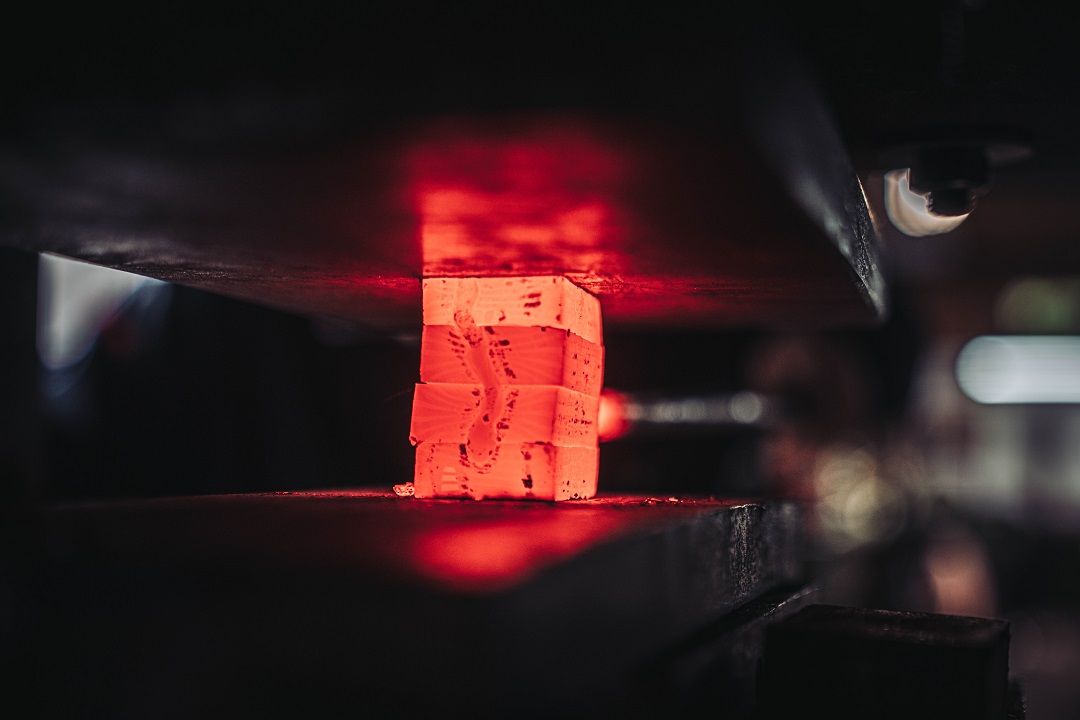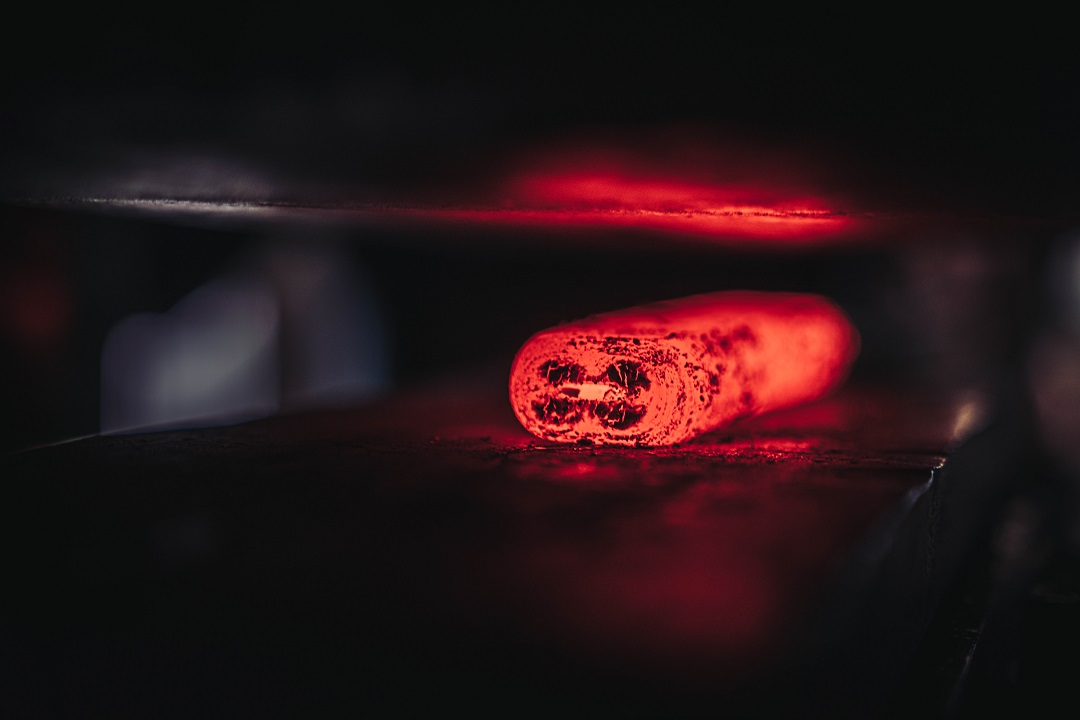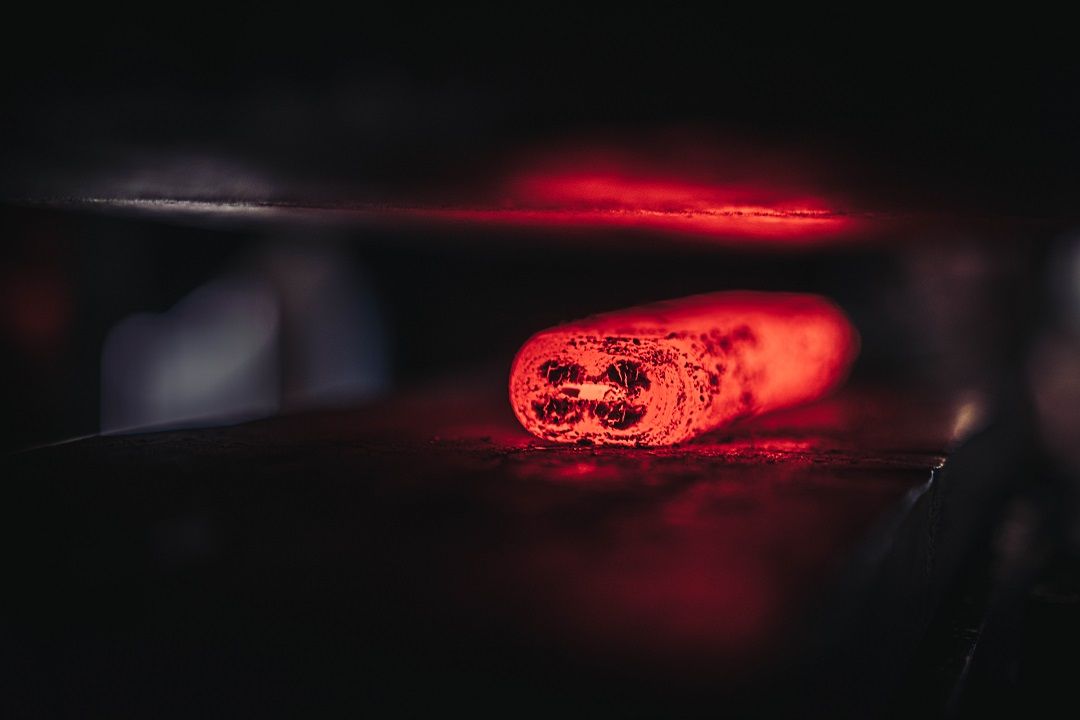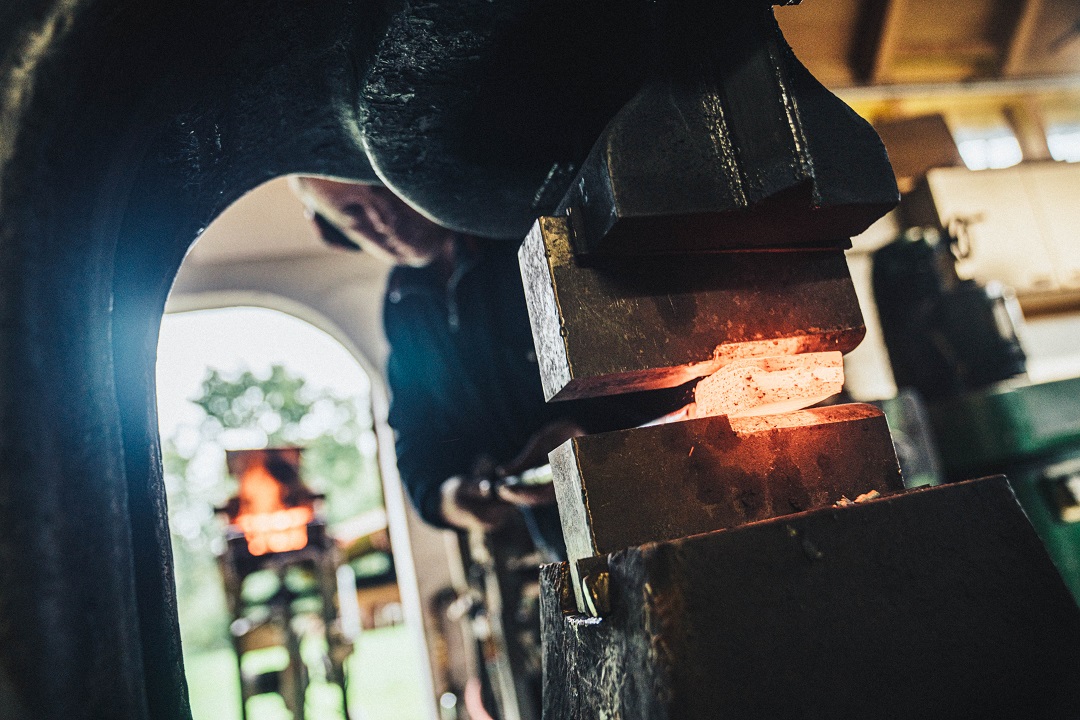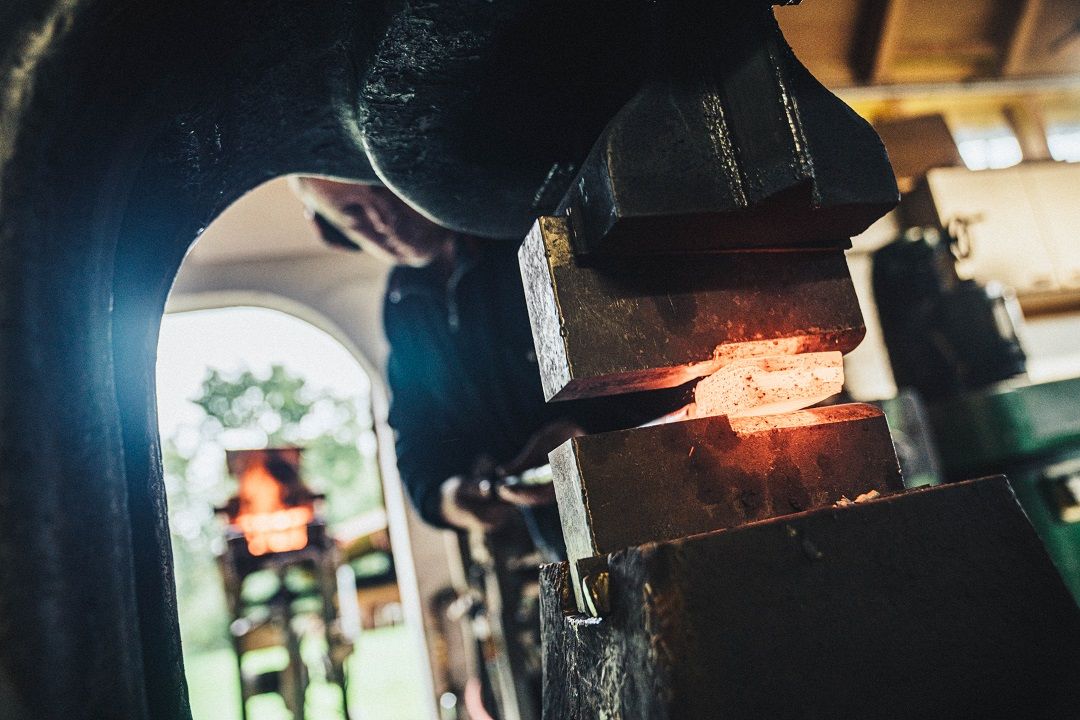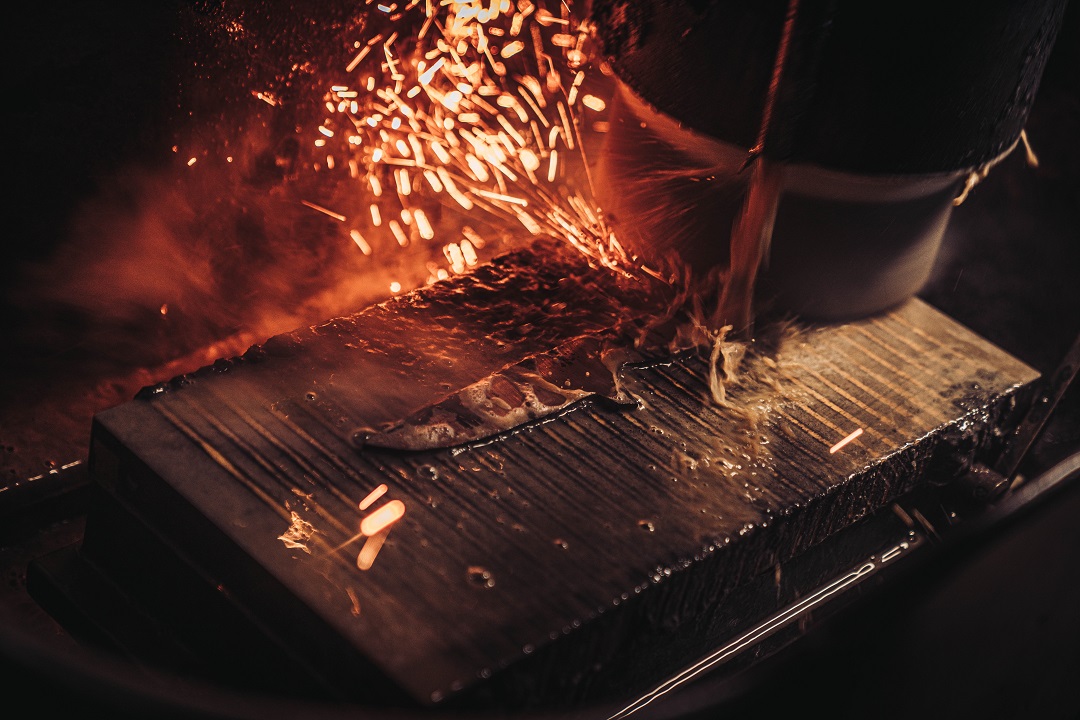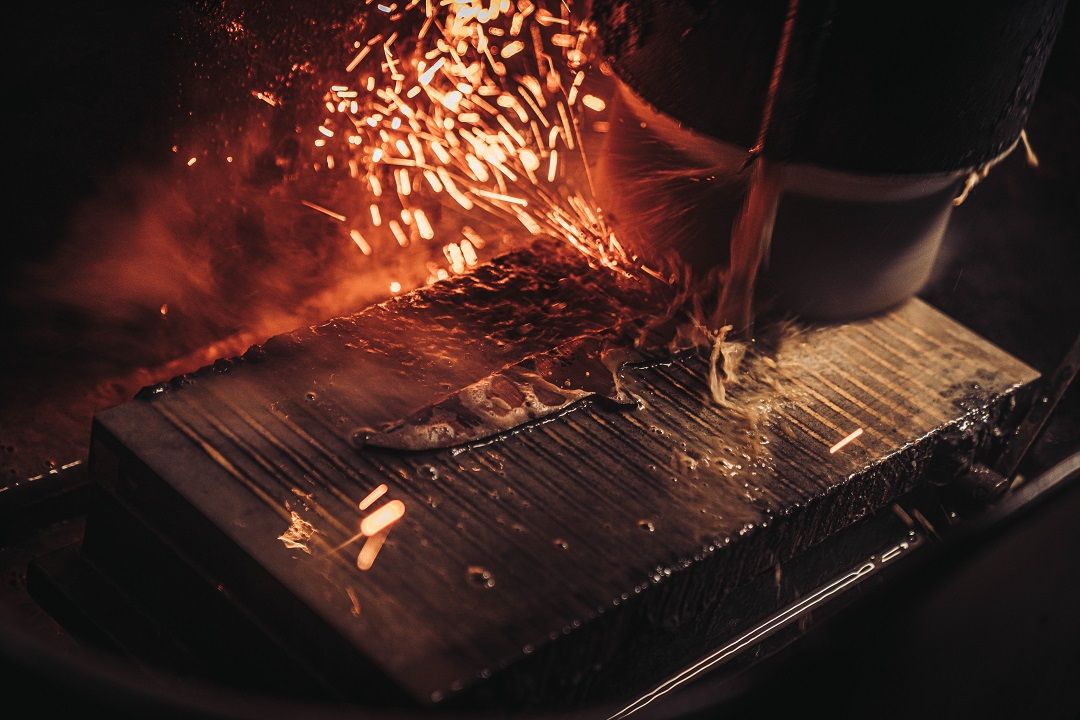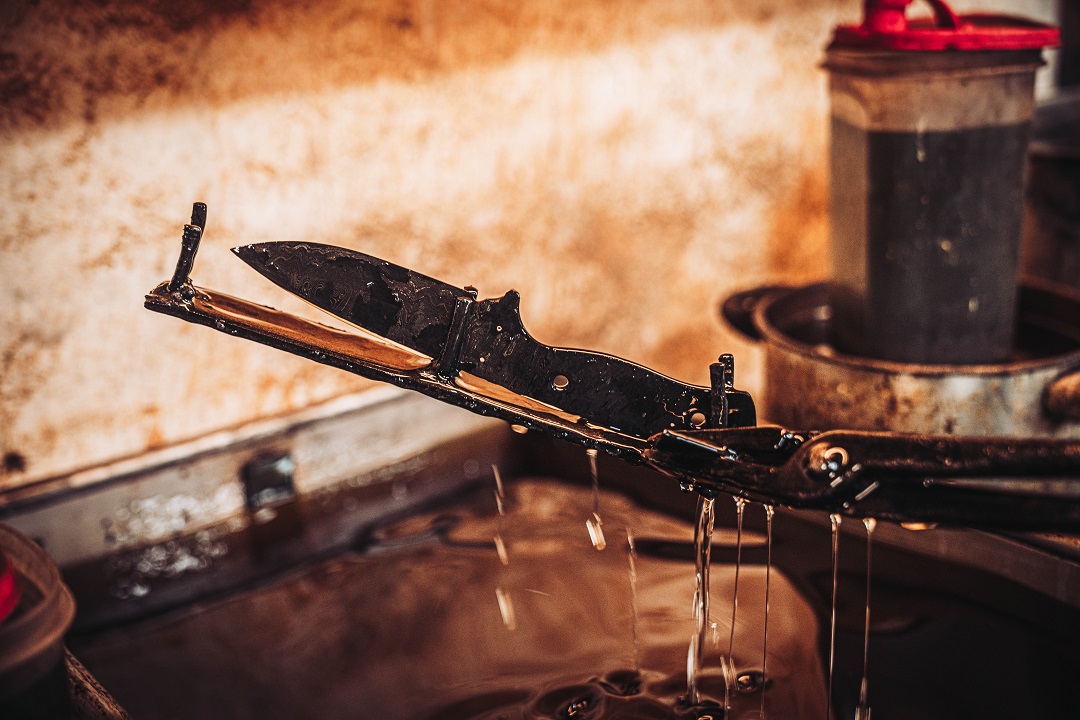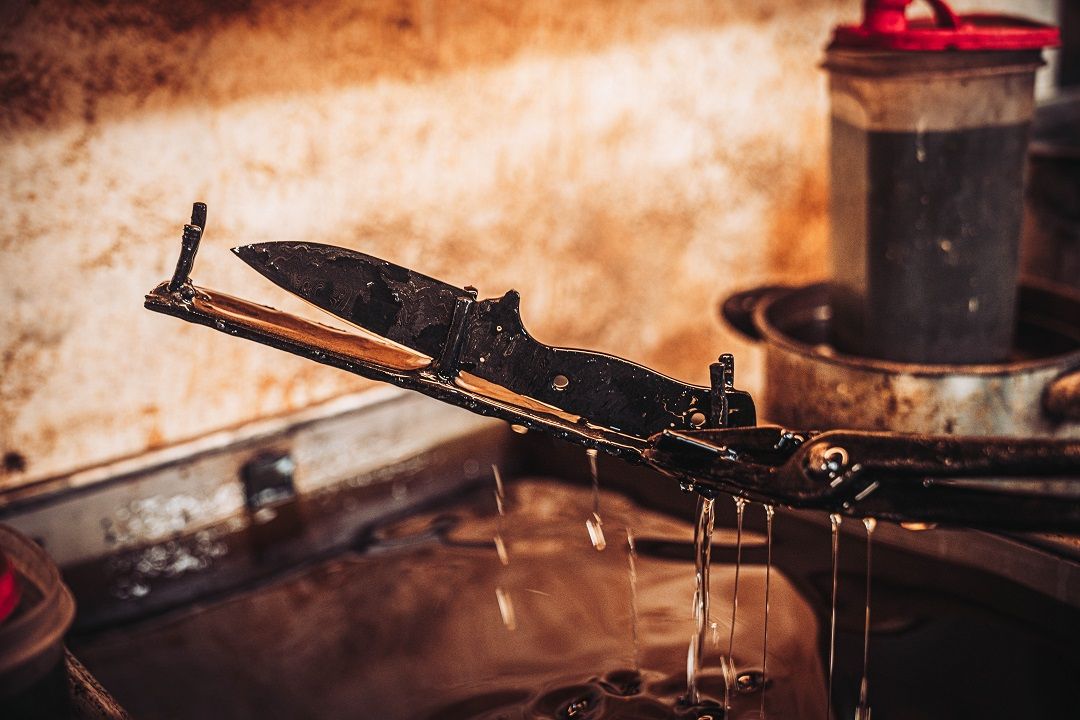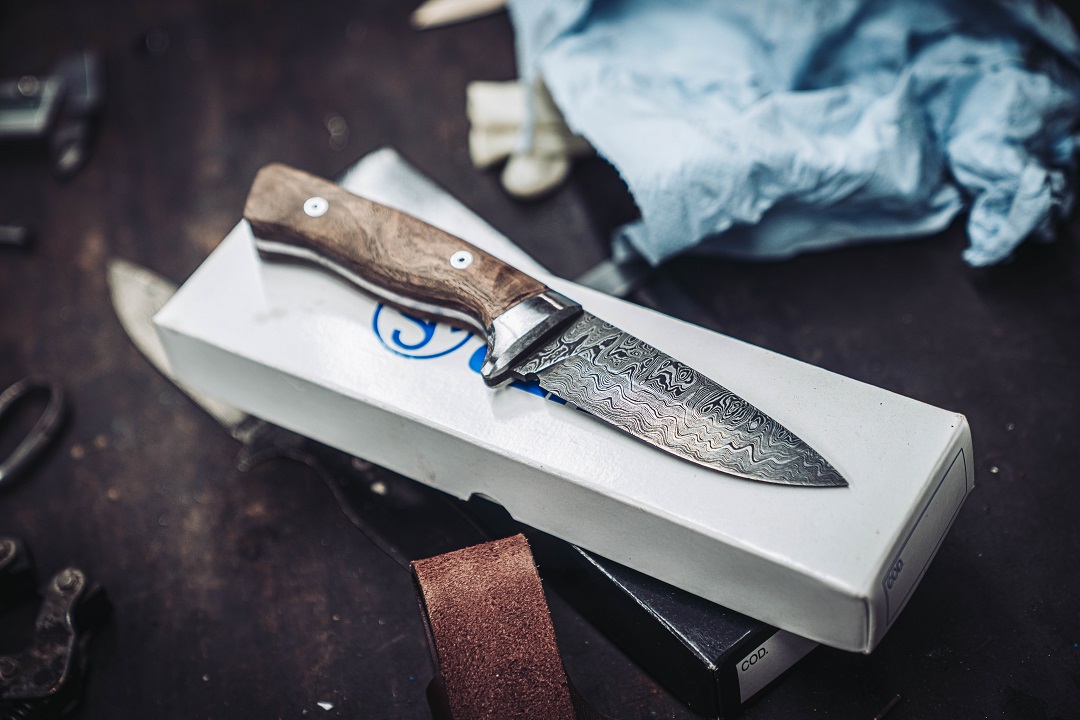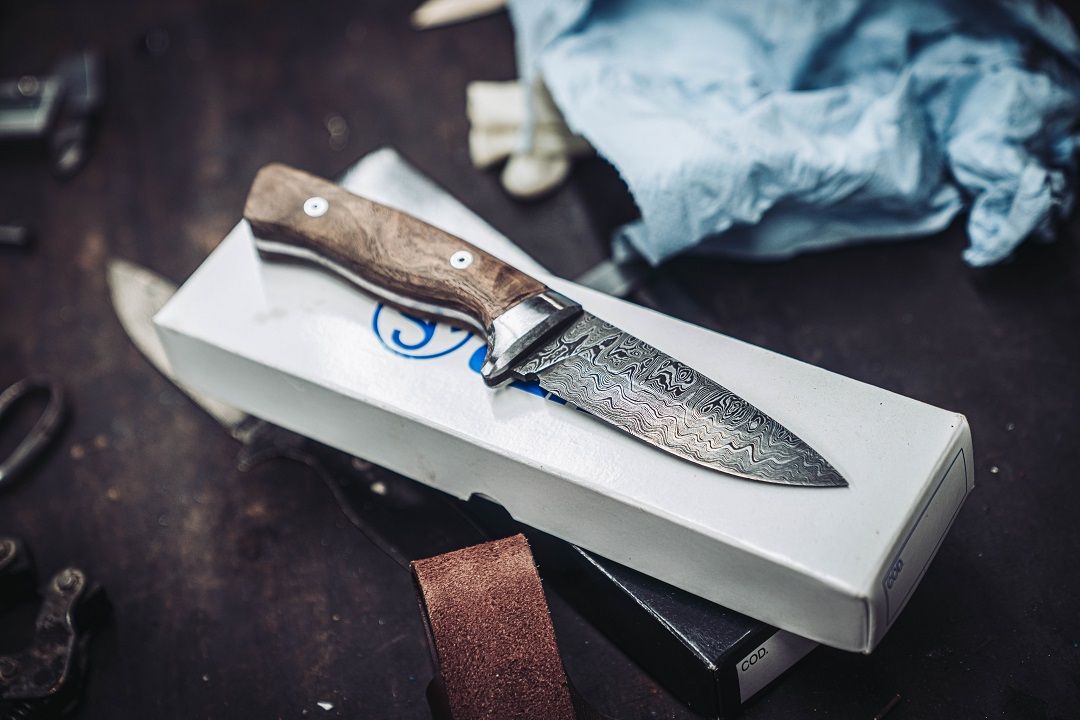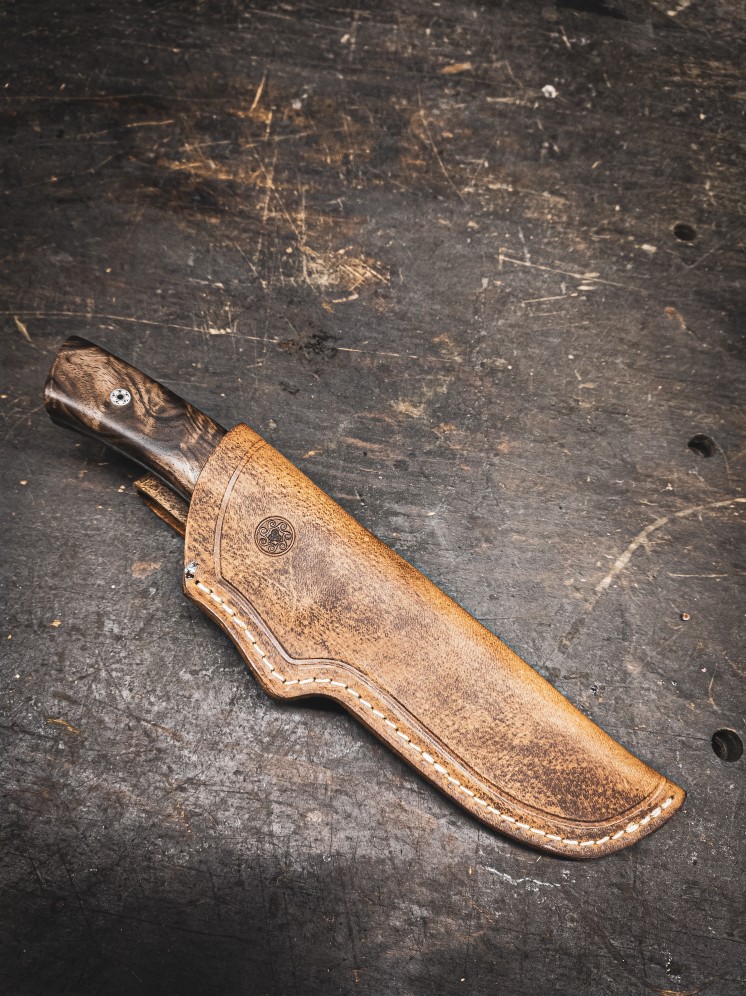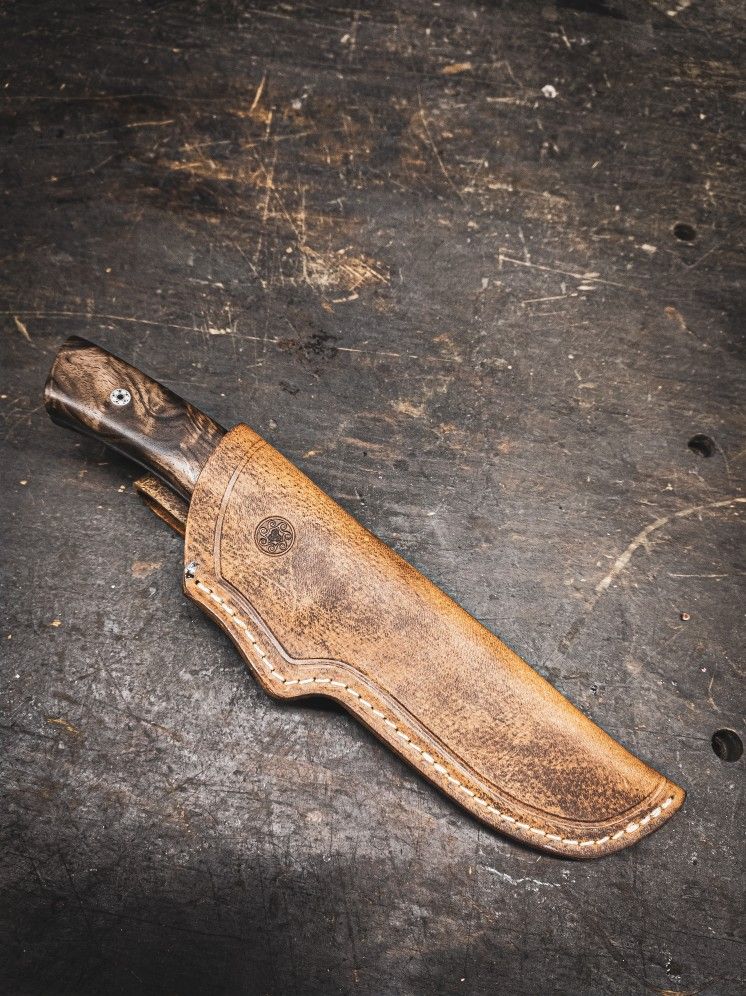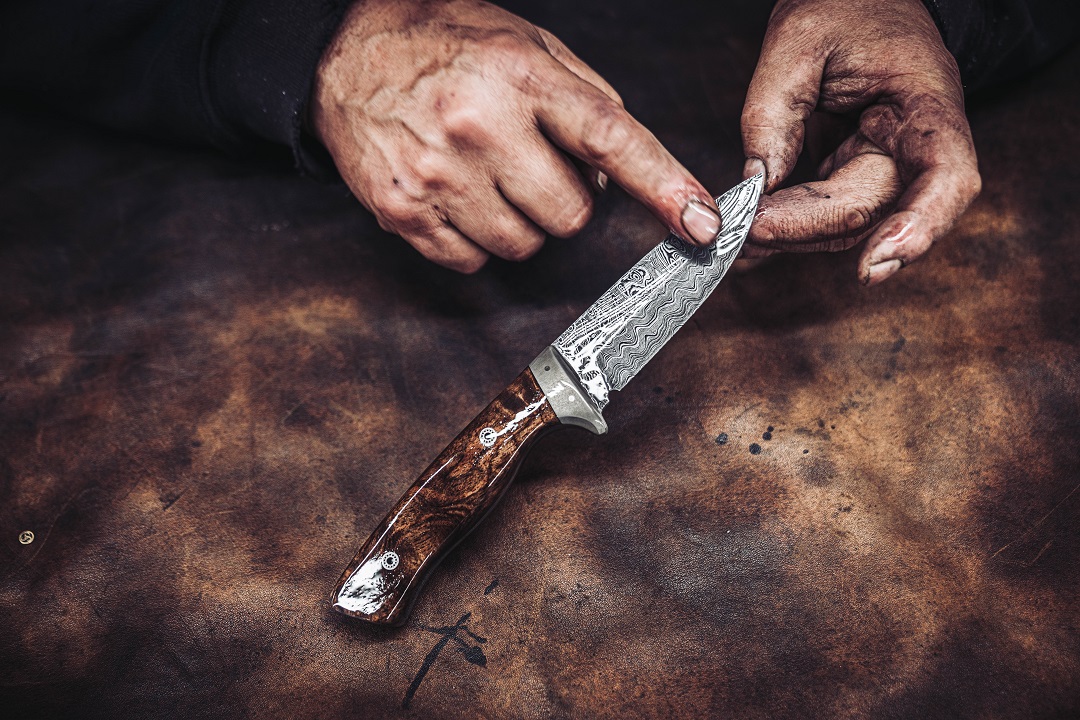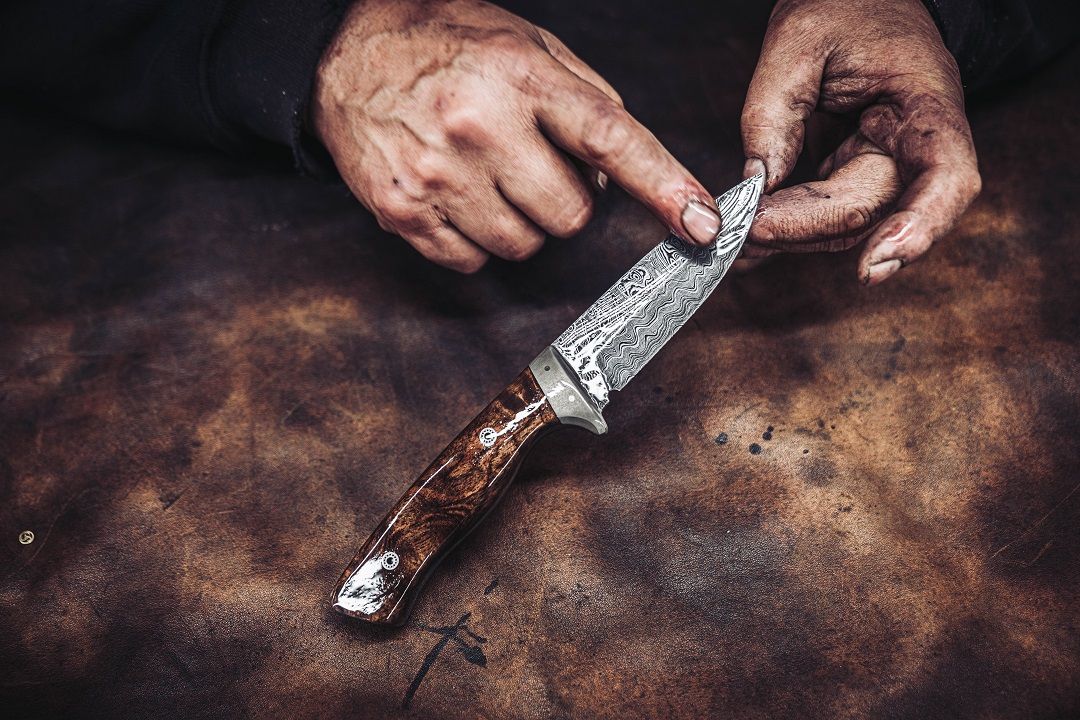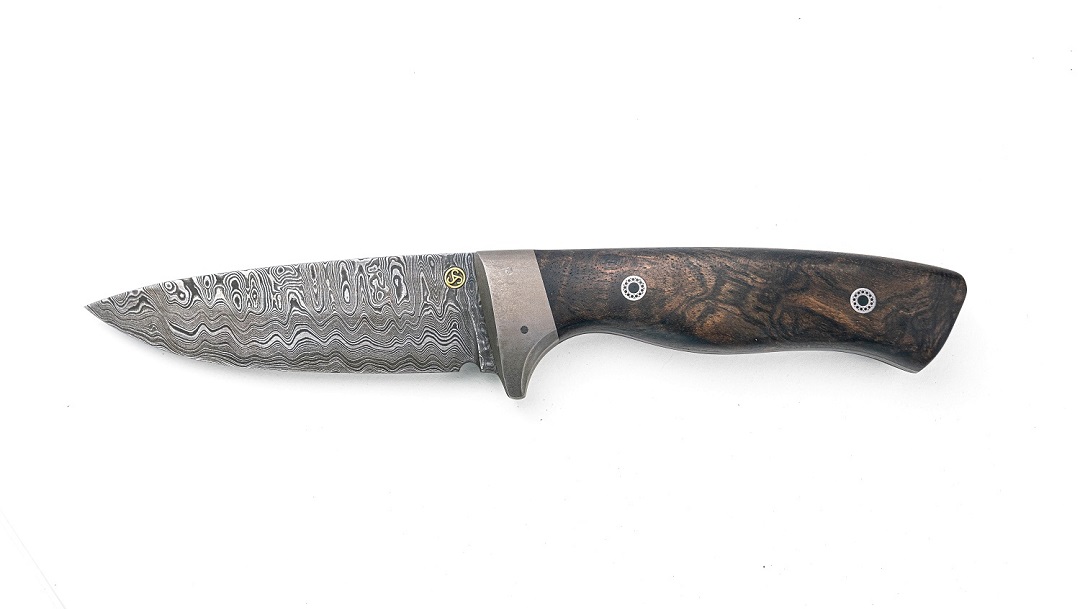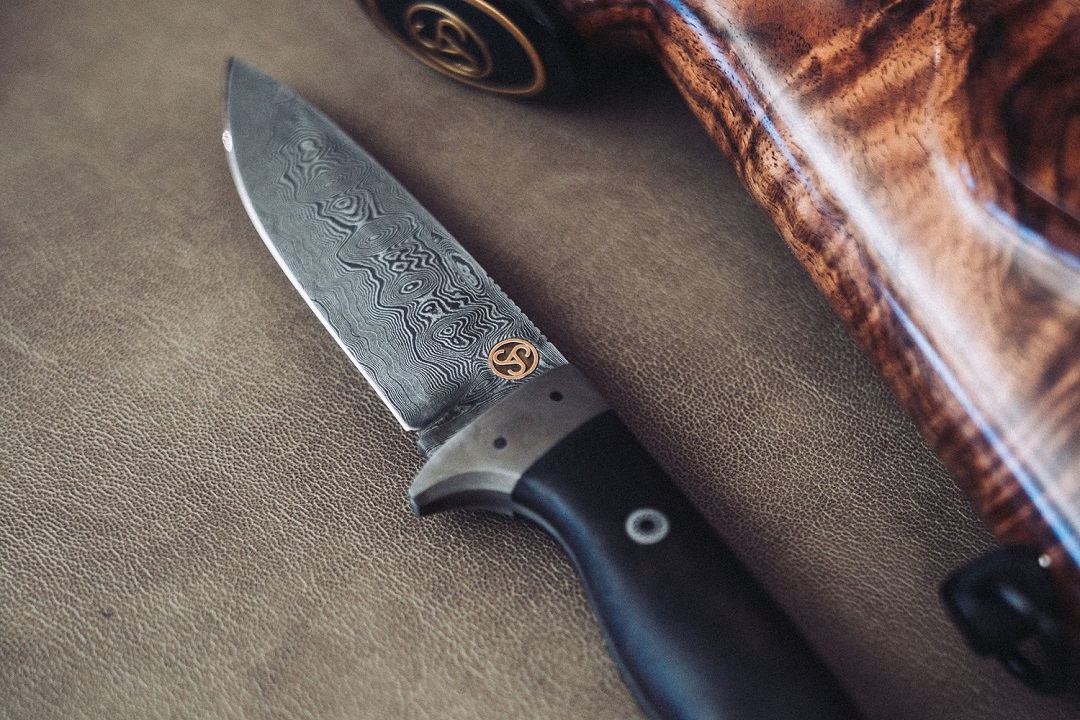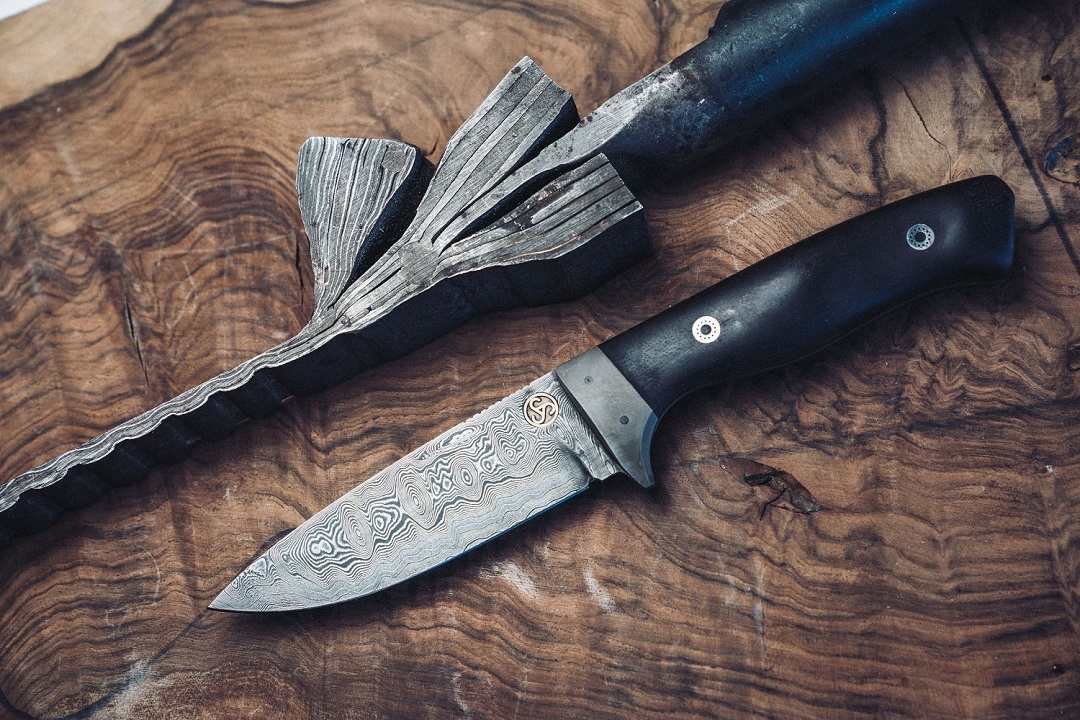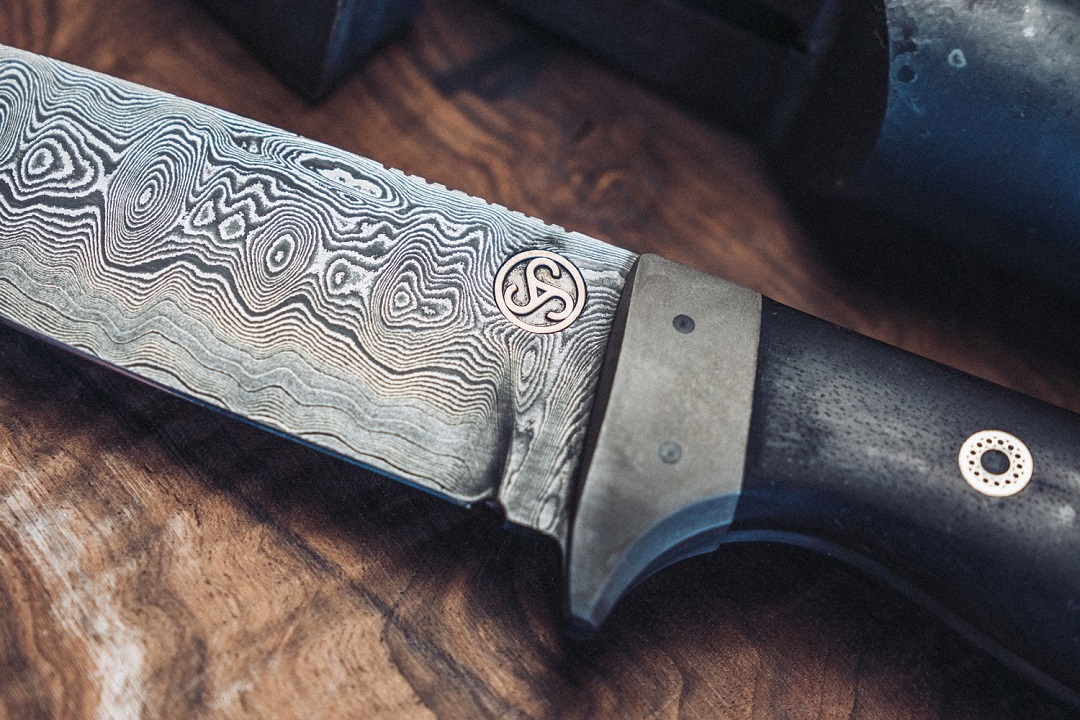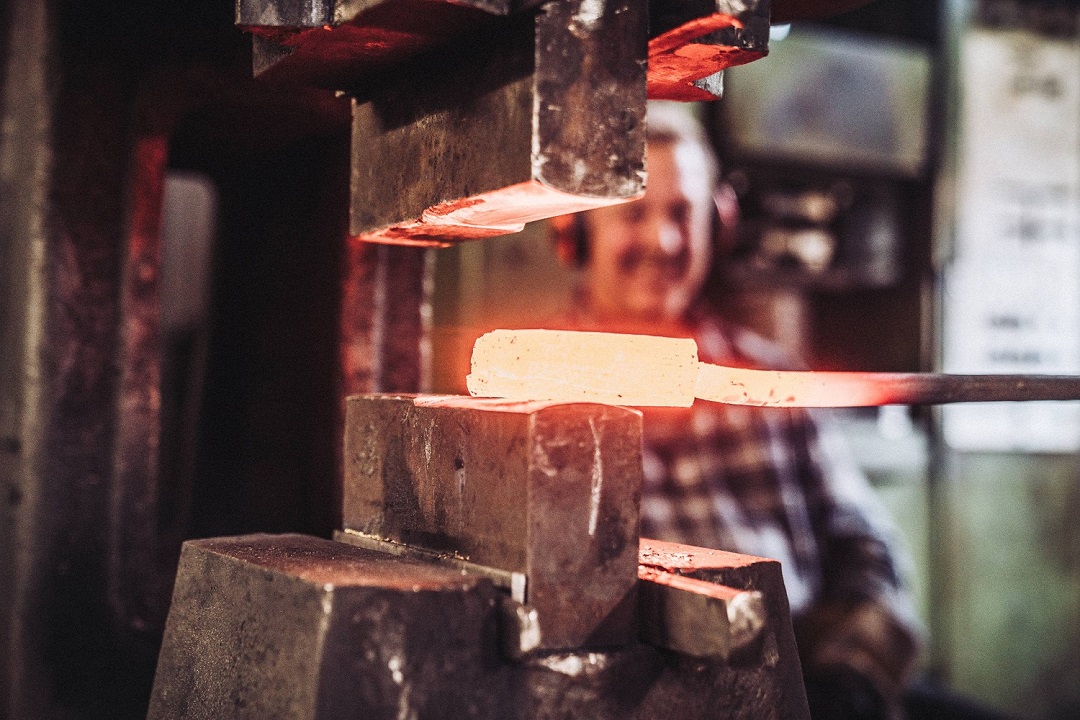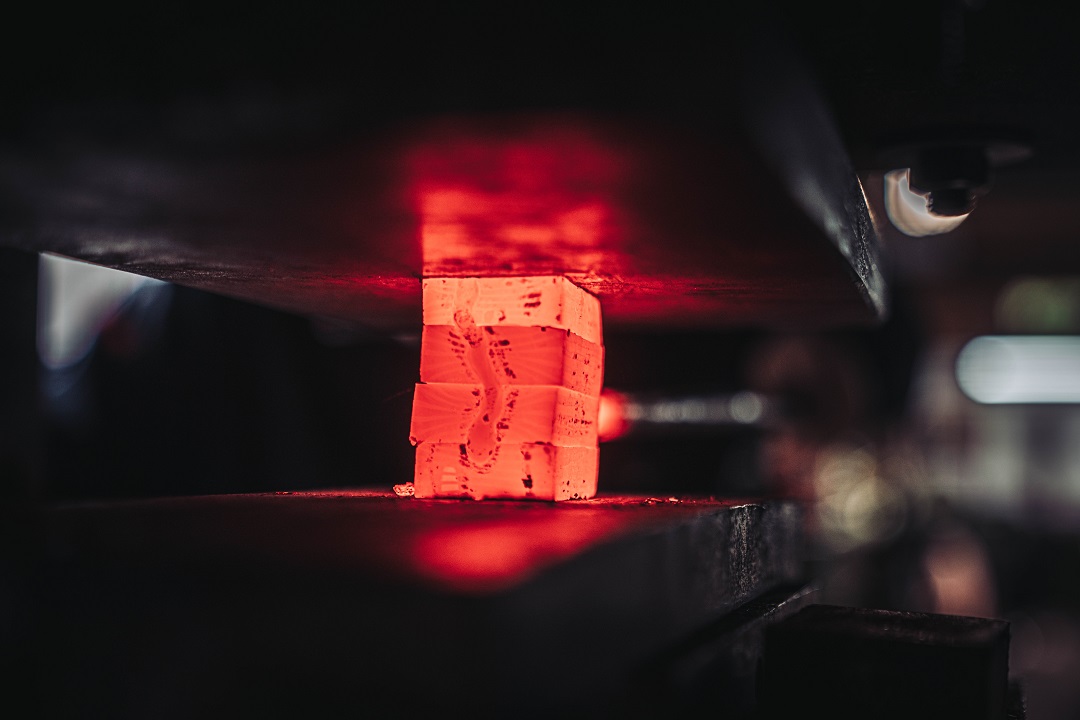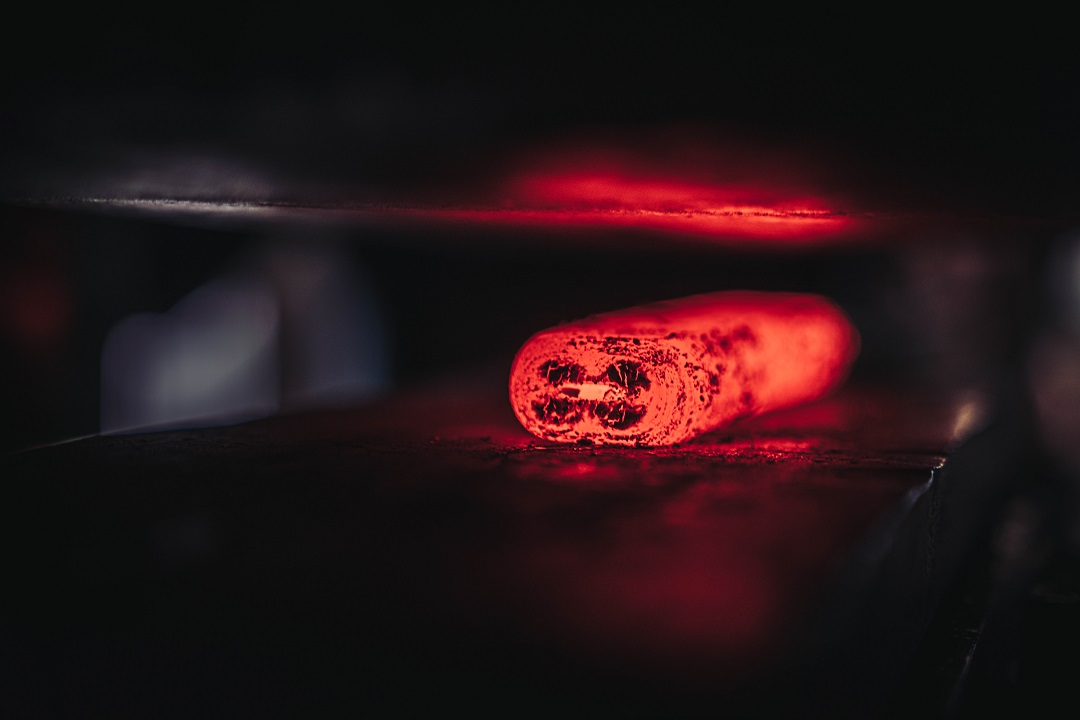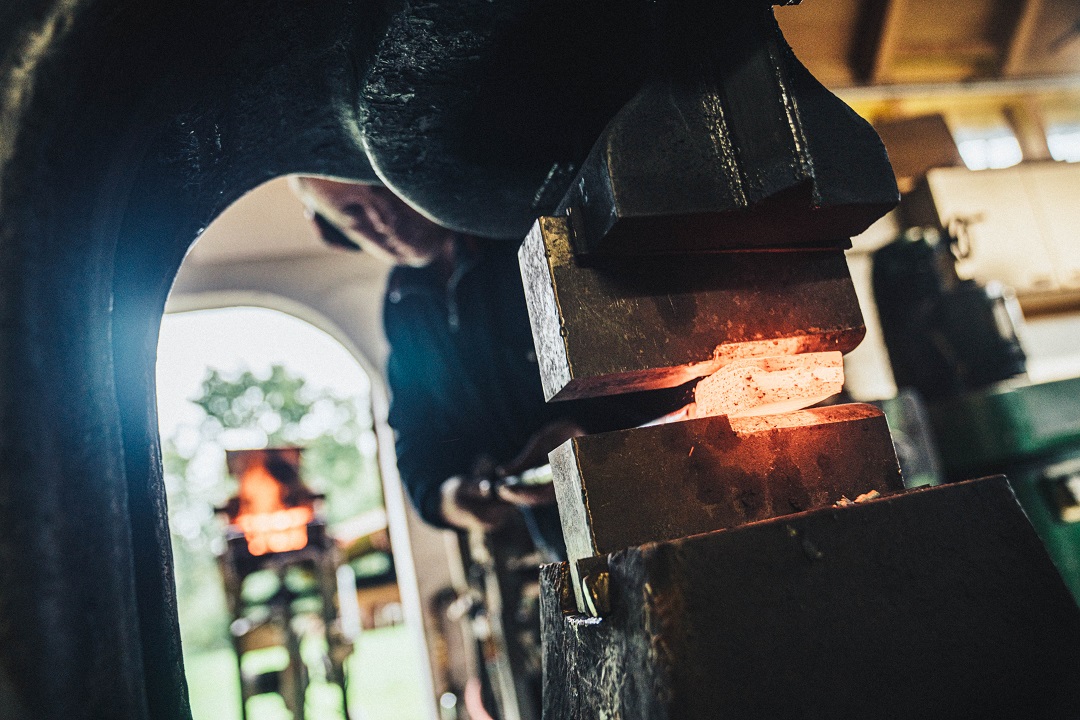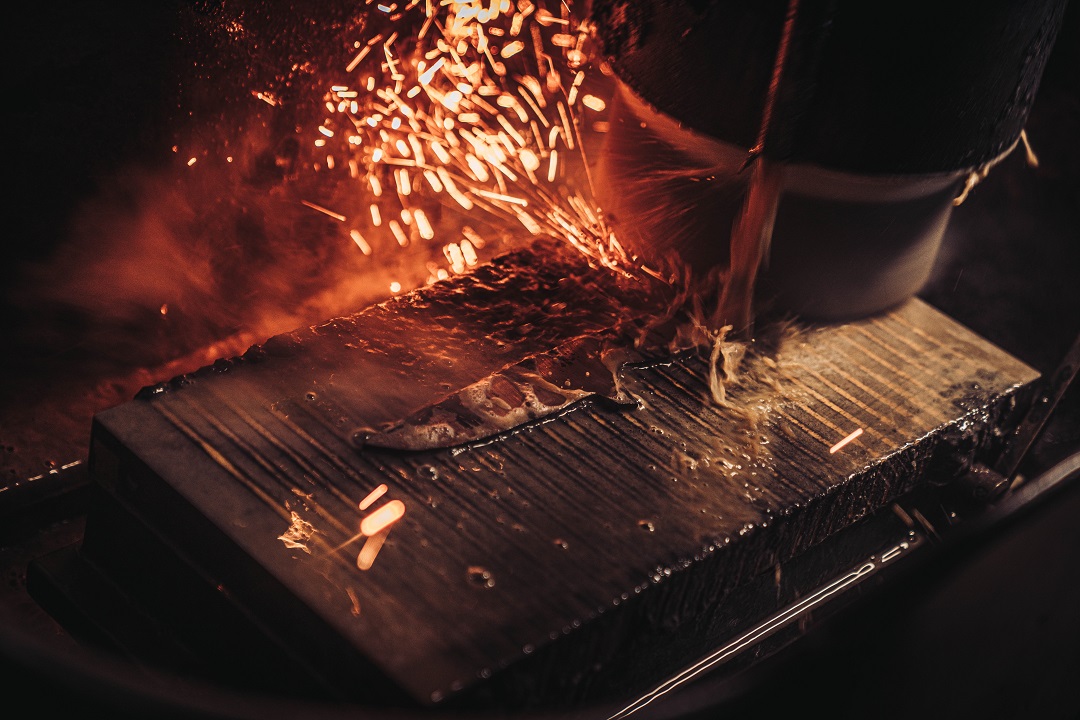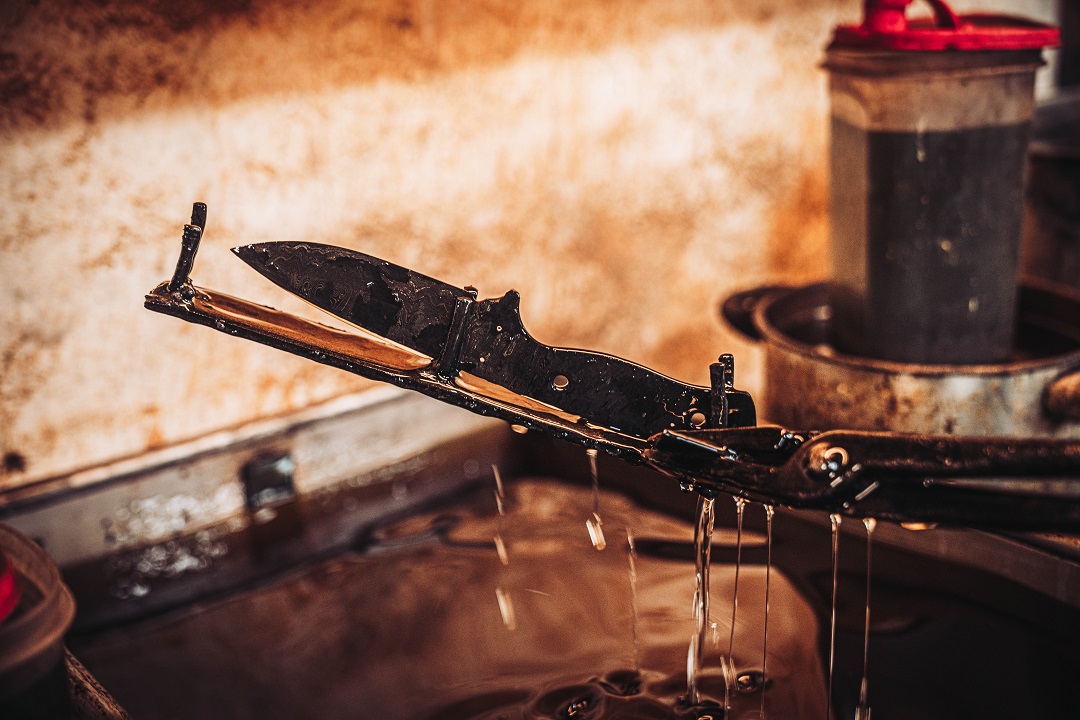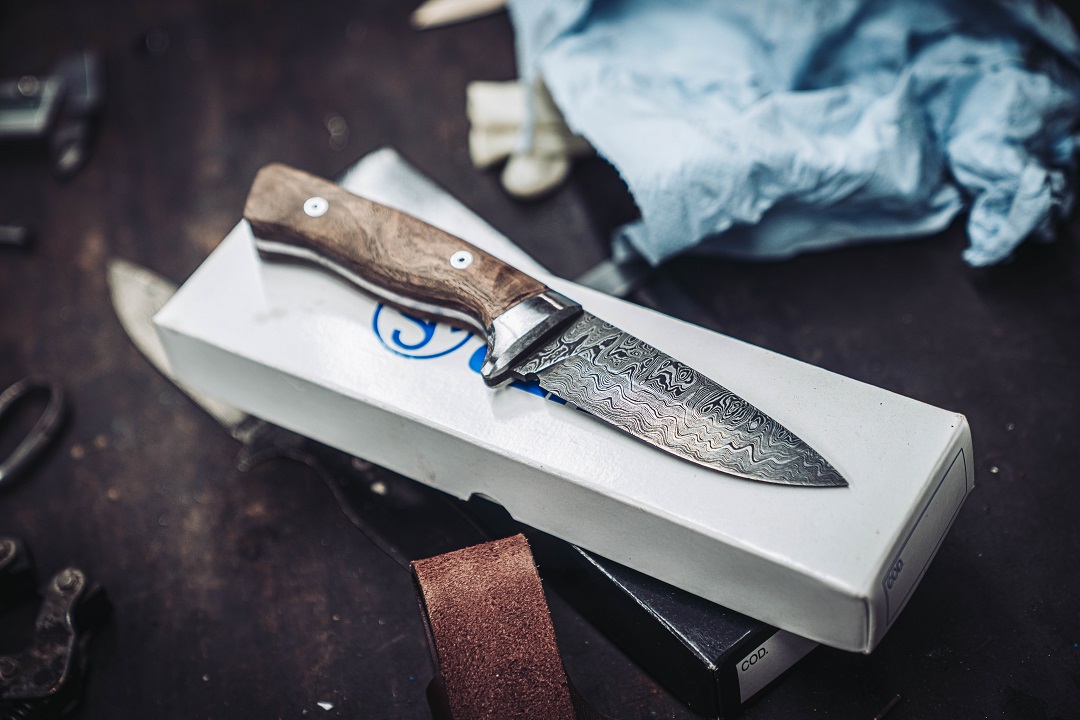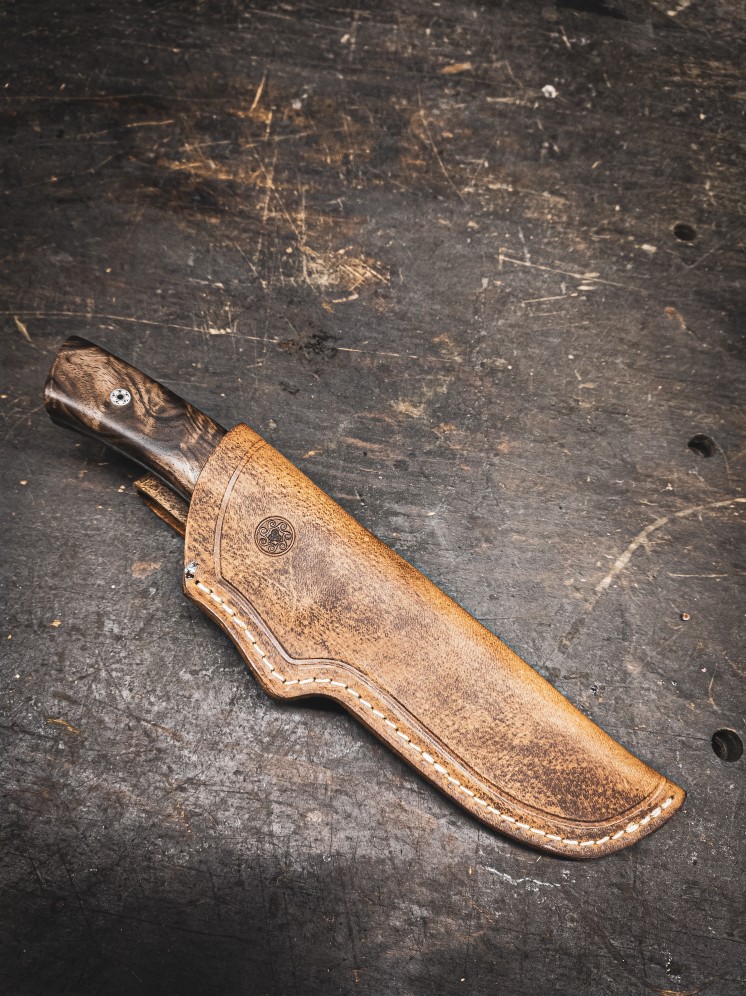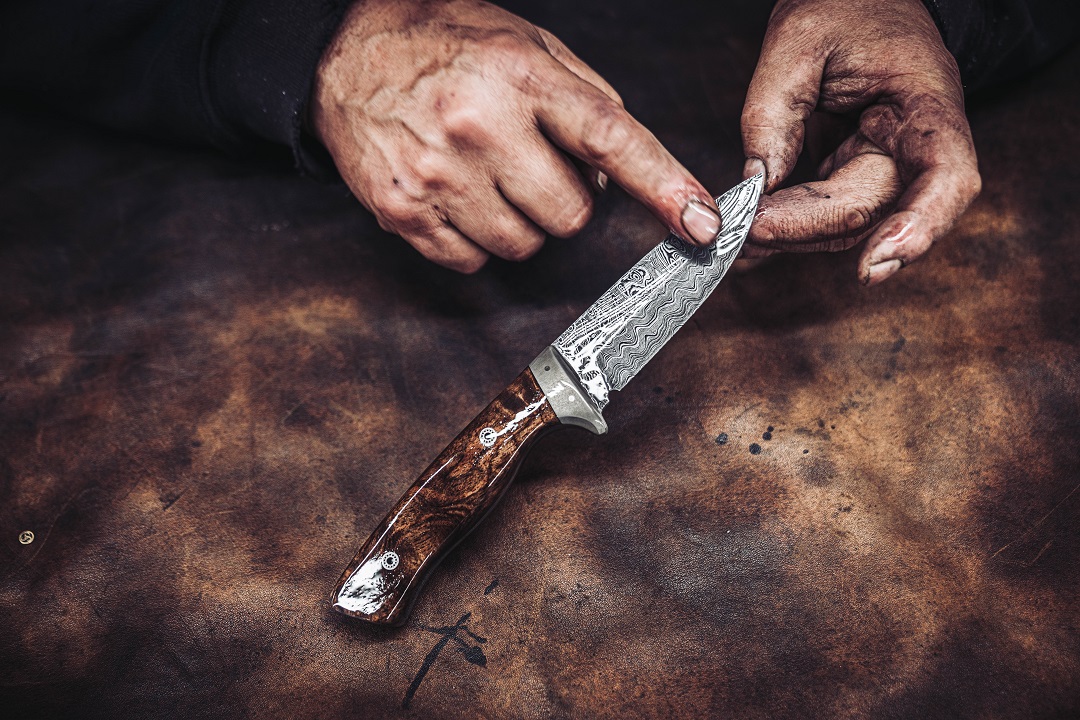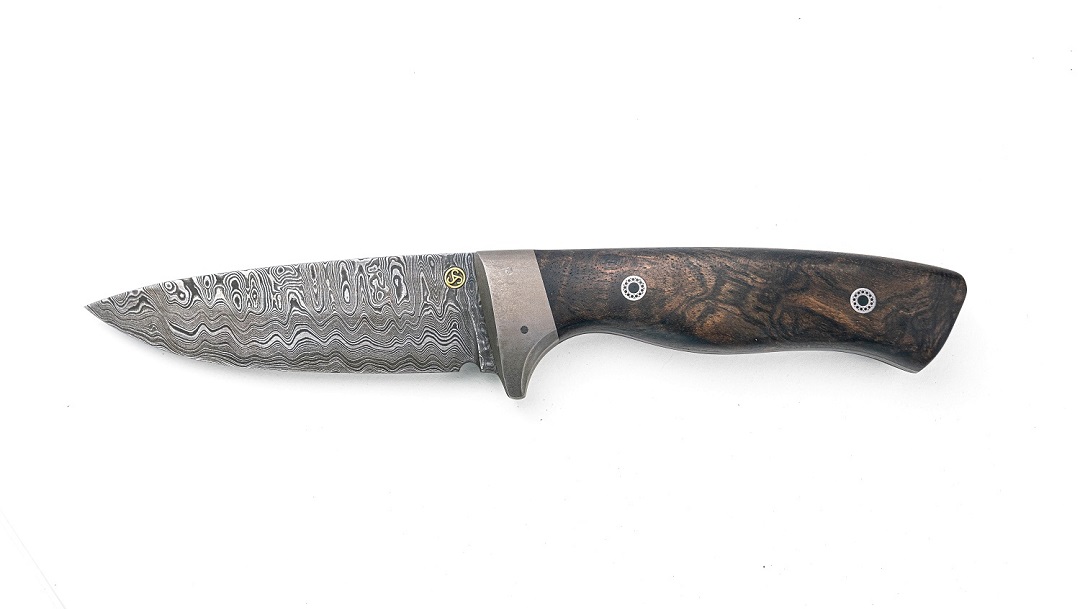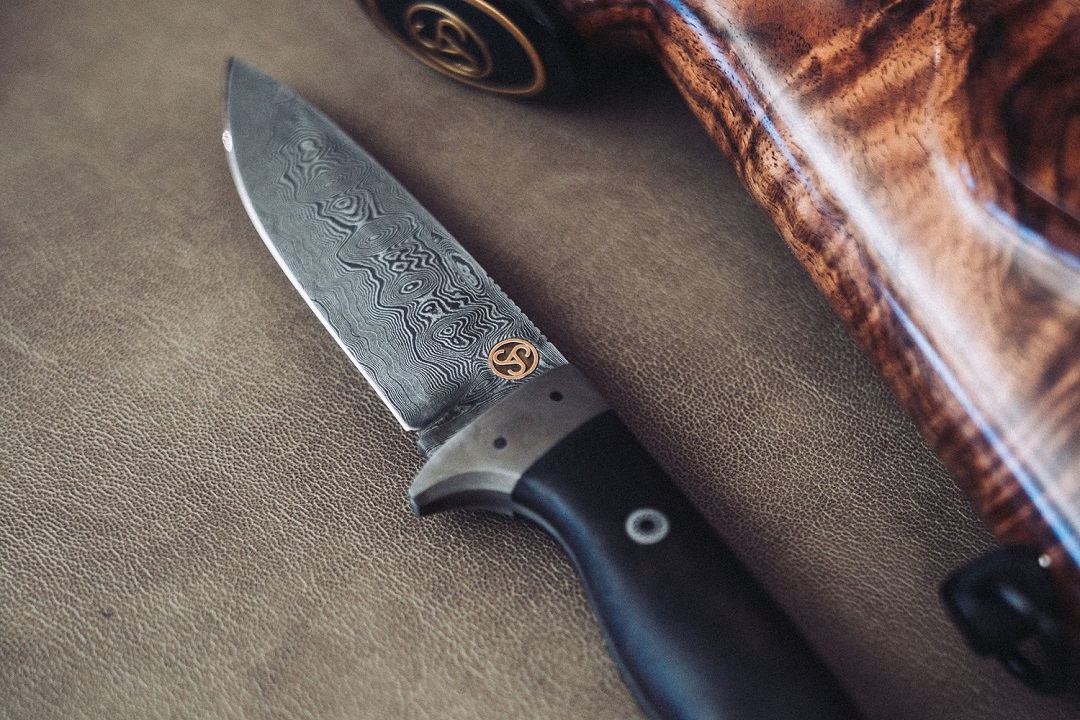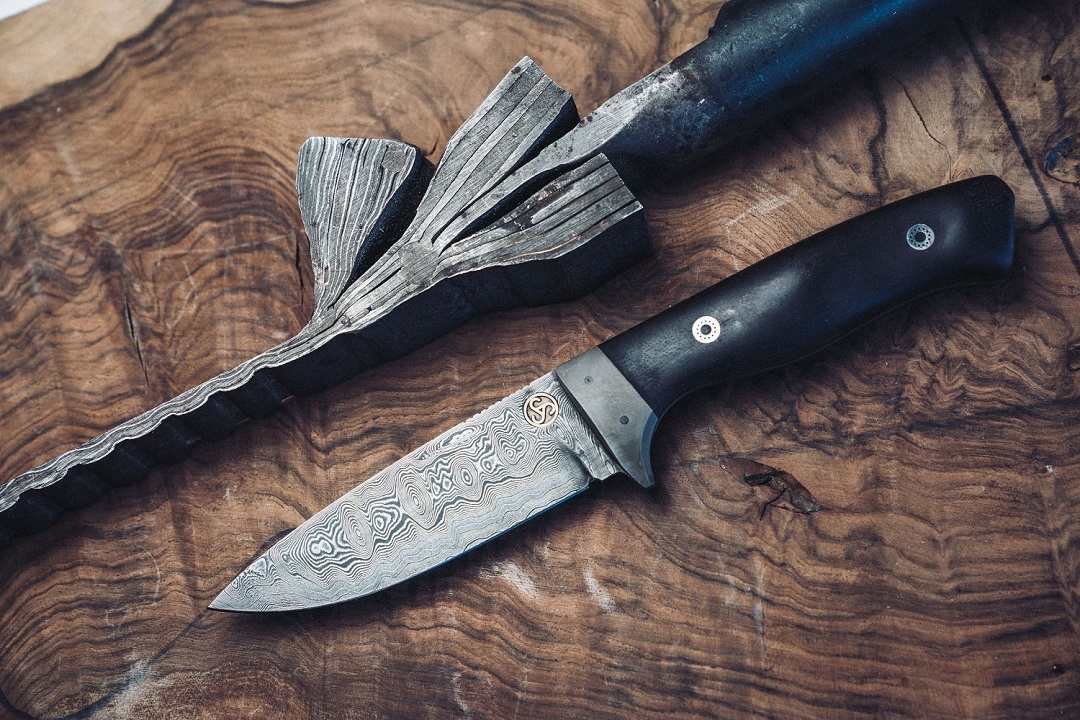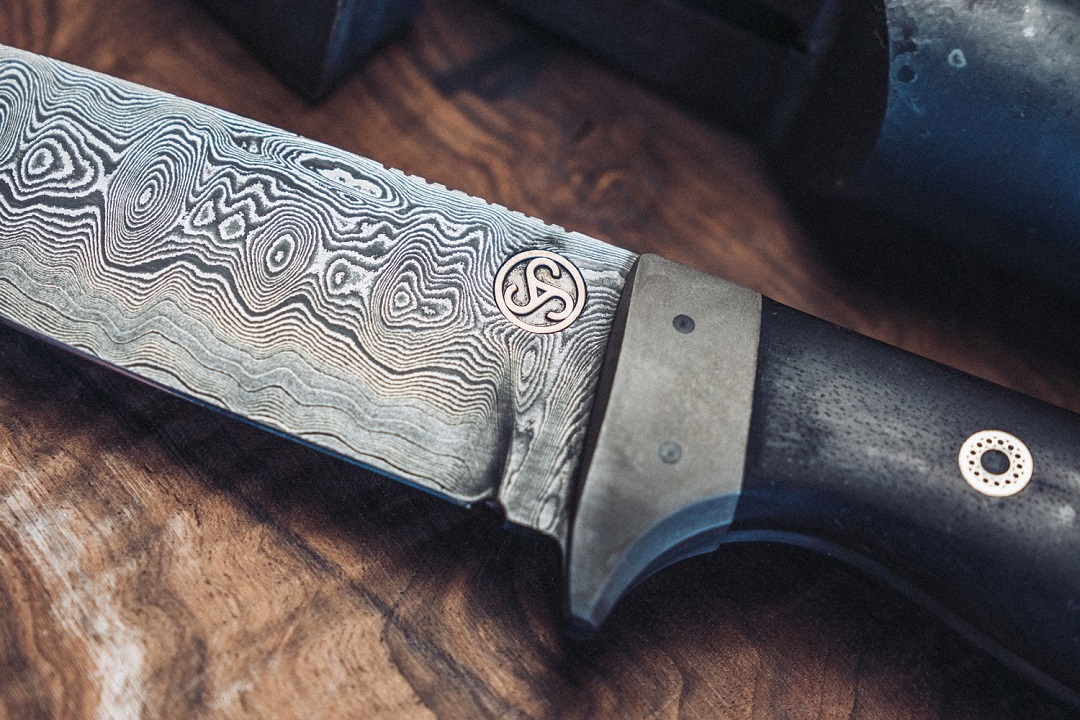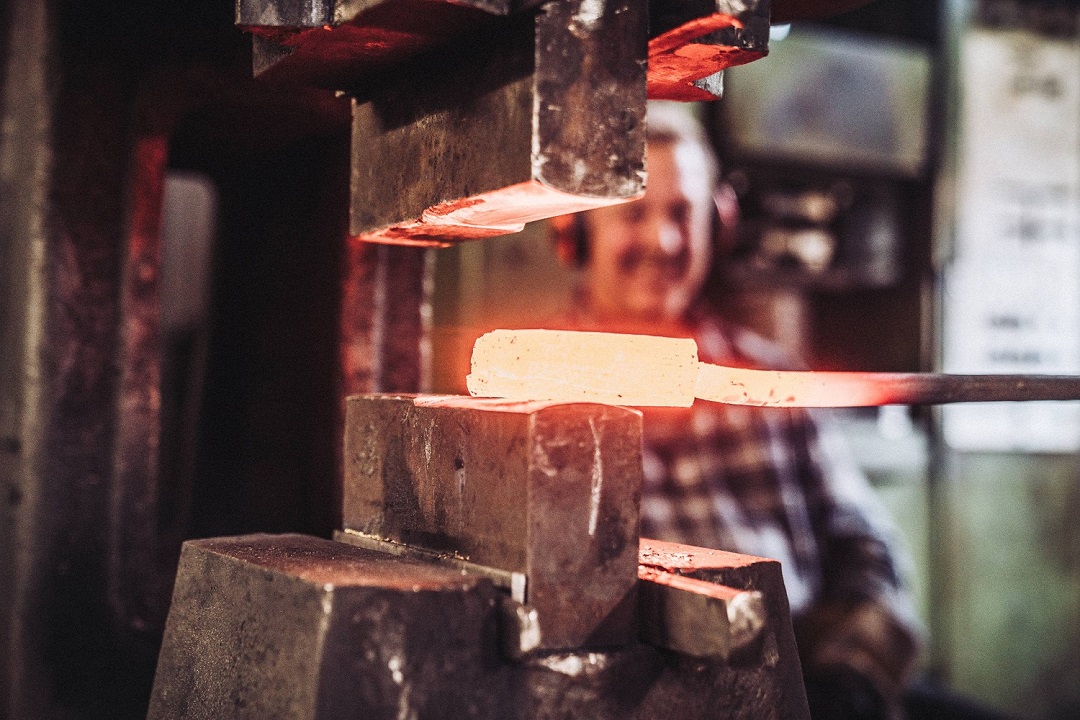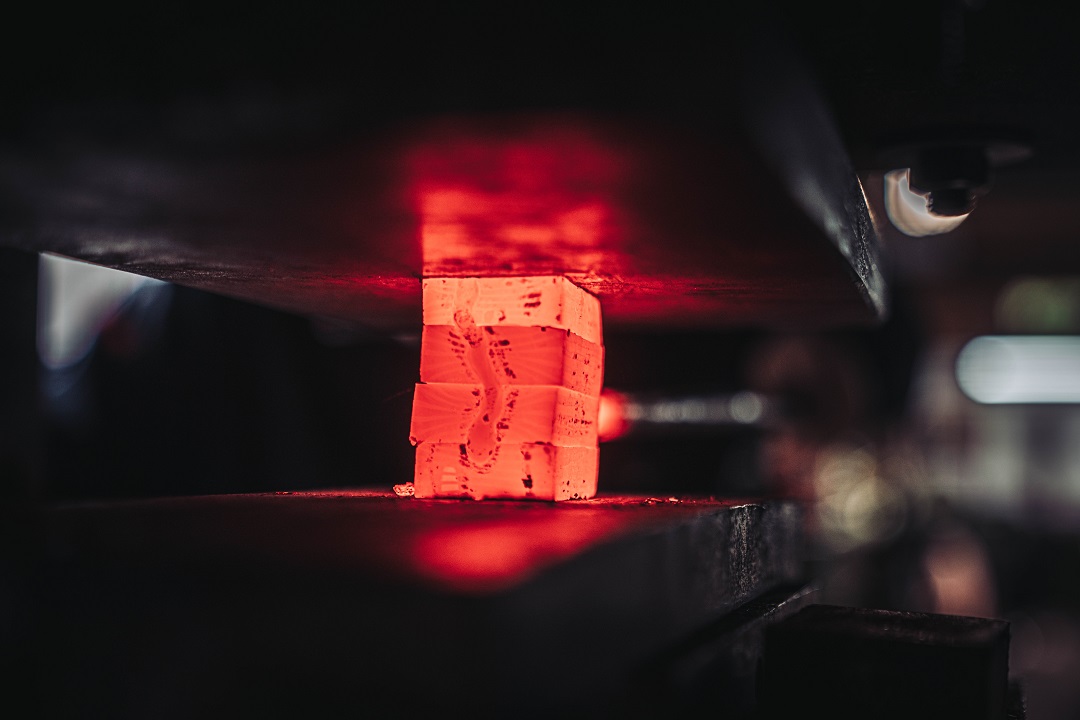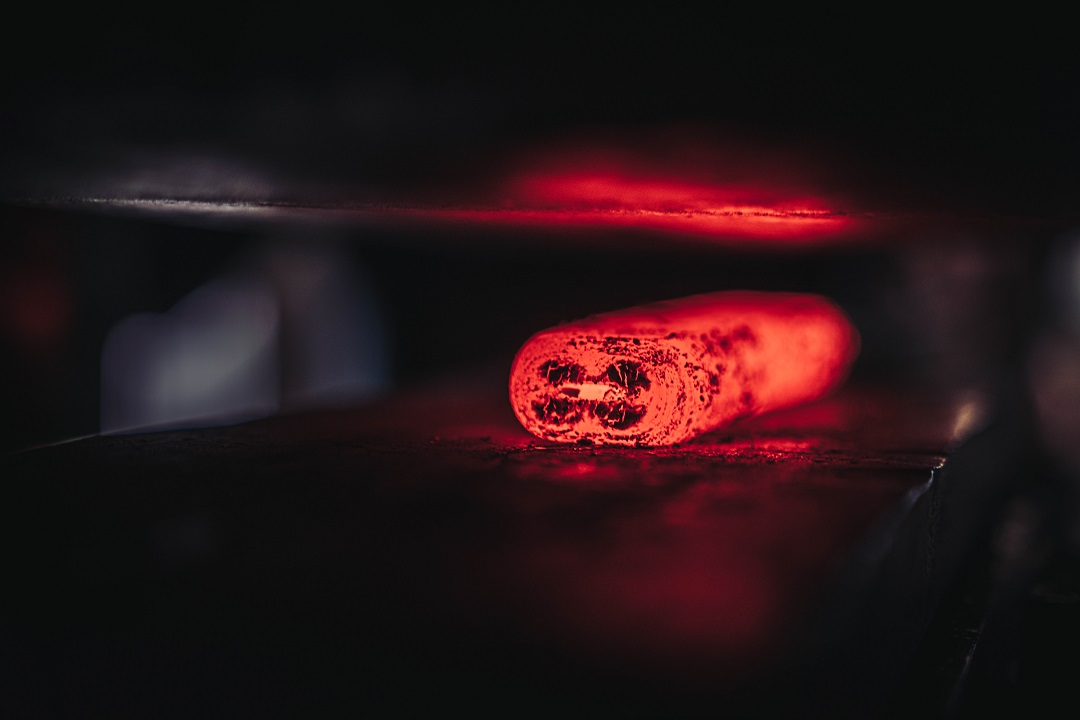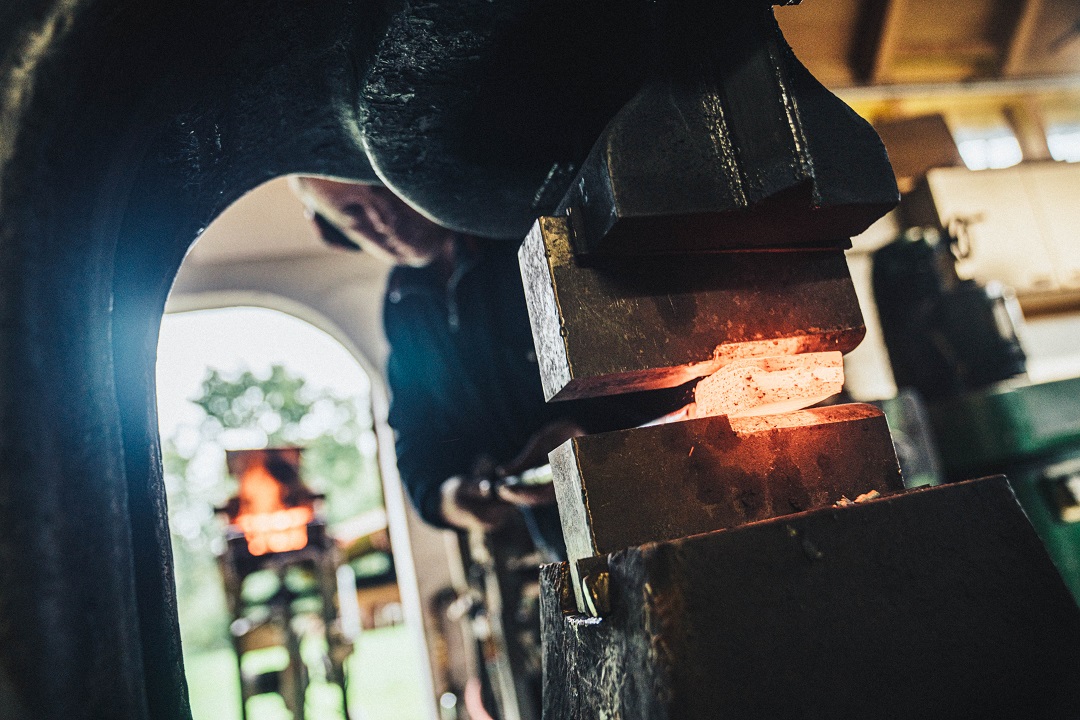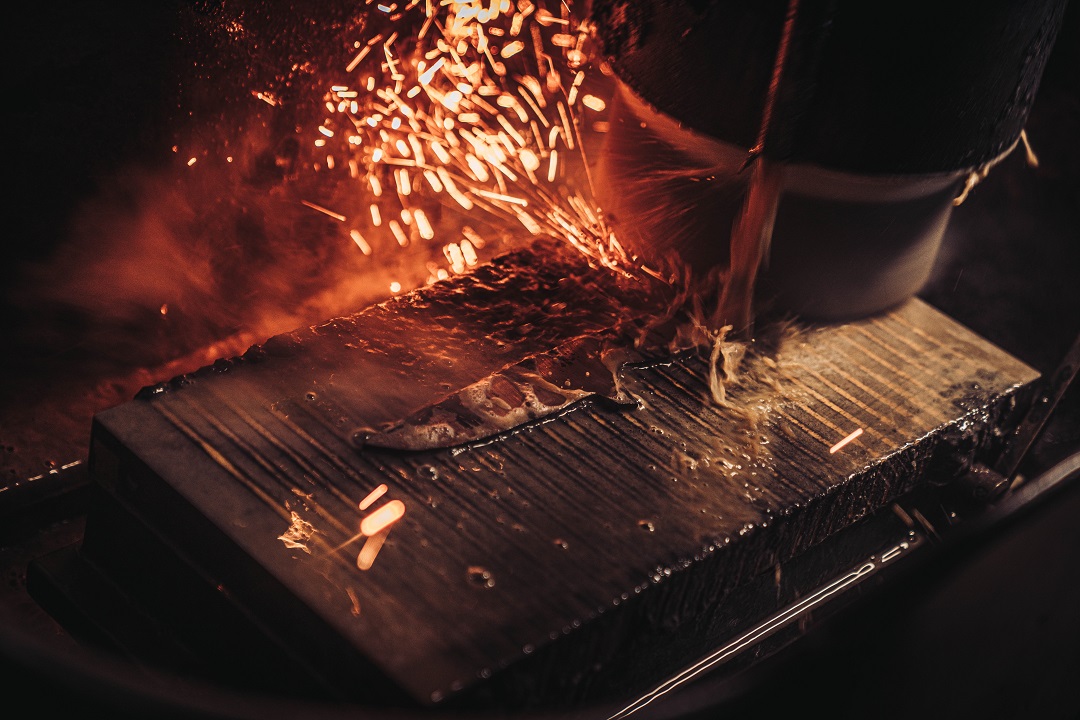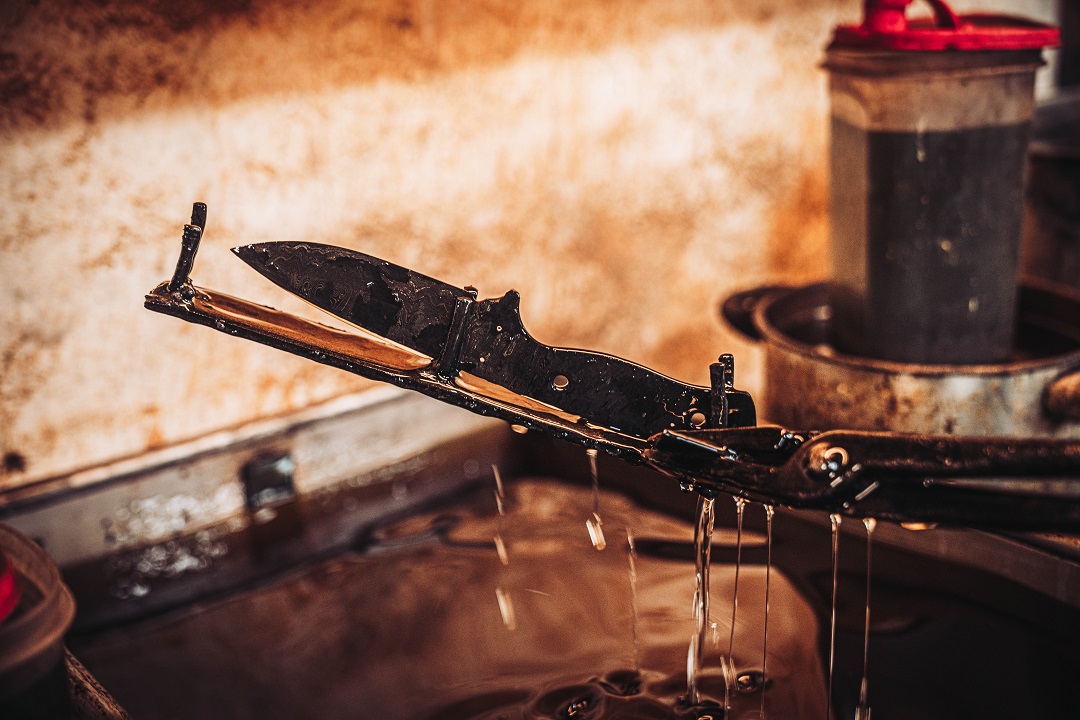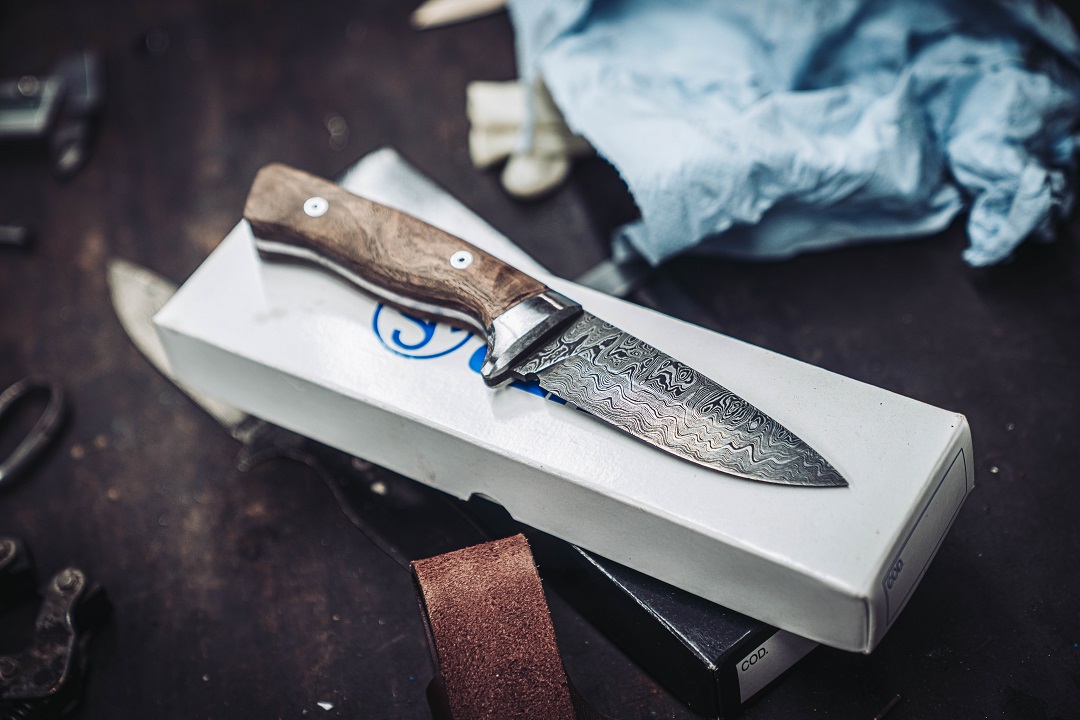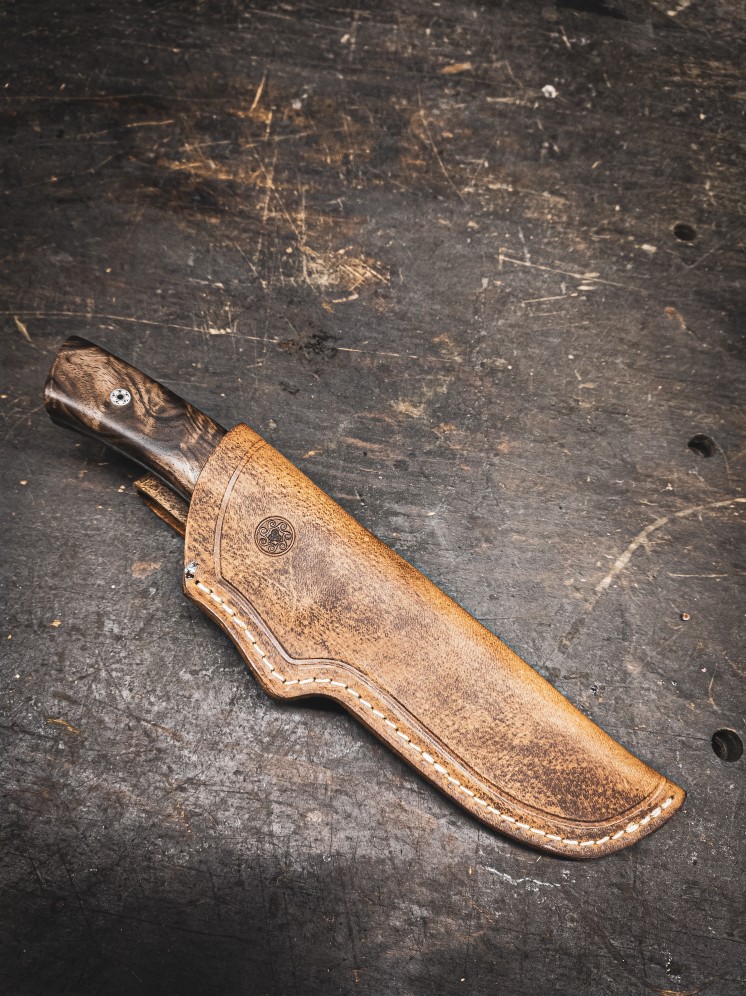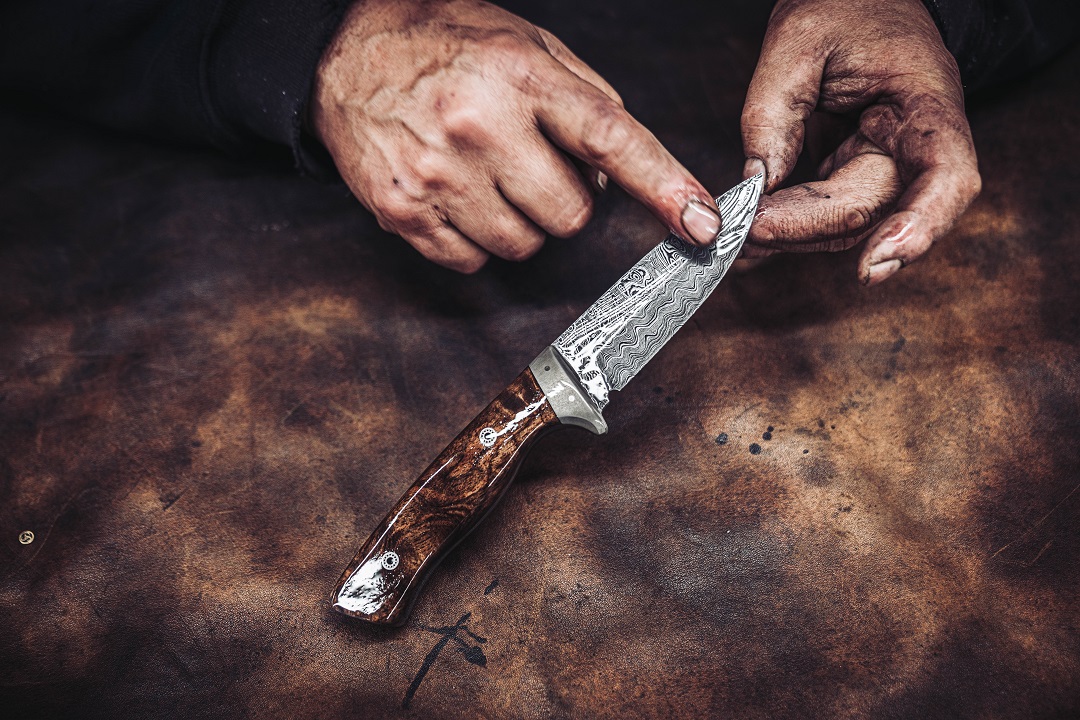 Sauer - Moorschmied Hunting Knife
Prices excl. VAT plus shipping costs, import duties and additional taxes Learn more

Ready for immediate dispatch
First hand customer support
10.000+ happy customers worldwide
Original Blaser. Highest quality.
Moorschmied stands for 100% handmade quality work from Germany. Exclusively for Sauer, the "Sauer hunting knife" is created as a unique piece in the forge of the family business. The blade with a hardness of 61 Rockwell consists of 320 layers of Damascus steel in which a cold hammered barrel section of a Sauer is forged in. The handle is made of high-quality stock wood from the Sauer Atelier 1751. The handle is mounted with decorative rivets and finished with stainless steel jaws in "Stonewashed" look.
Each knife is made according to your order by Moorschmied, certified and optionally engraved with your initial letters – personal like a fingerprint.
Please don't hesitate to conatct us under shop@sauer.de or +49 75 626 189 470 in case of any open question or in case you wish the your initials beeing engraved.
Specifications:
Total length: approx 230 mm
Blade length: approx 100 mm
Blade hardness: 61 HRC (Rockwell)
Damascus steel: 320 layers, Sauer Barrel, 1.2842, 1.5634
Handle material: Sauer 404 stock wood grade 11 (stabilized)
Decorative rivet: Stainless steel
Bolsters: stainless steel (stonewashed)
Weight:155 gram
Handmade: 100%
Made in Germany: 100%
Please contact info@sauer.de with your order number after purchasing your product.
IMPORTANT: Knives with initials are EXCLUDED from EXCHANGE.