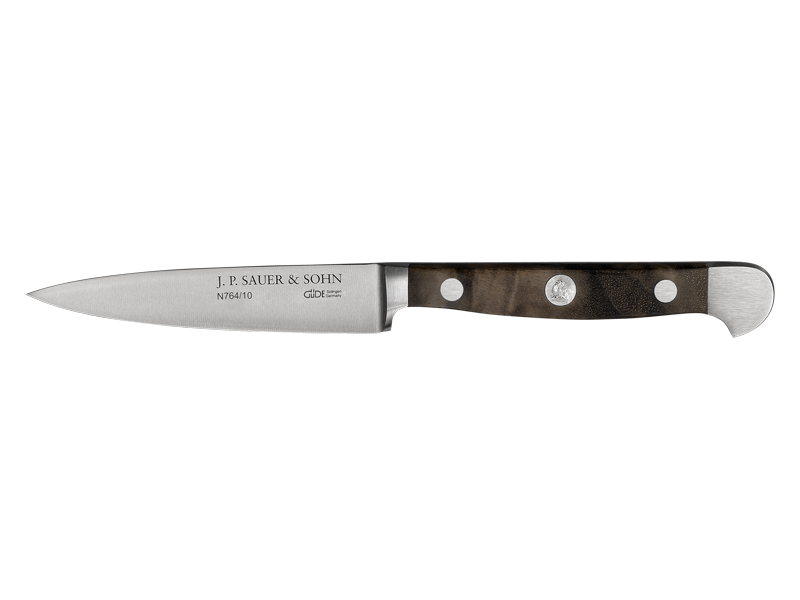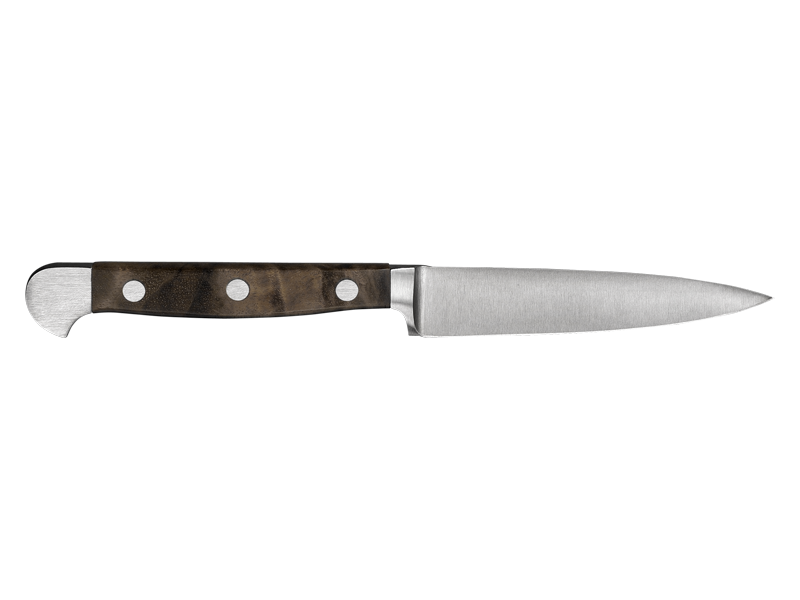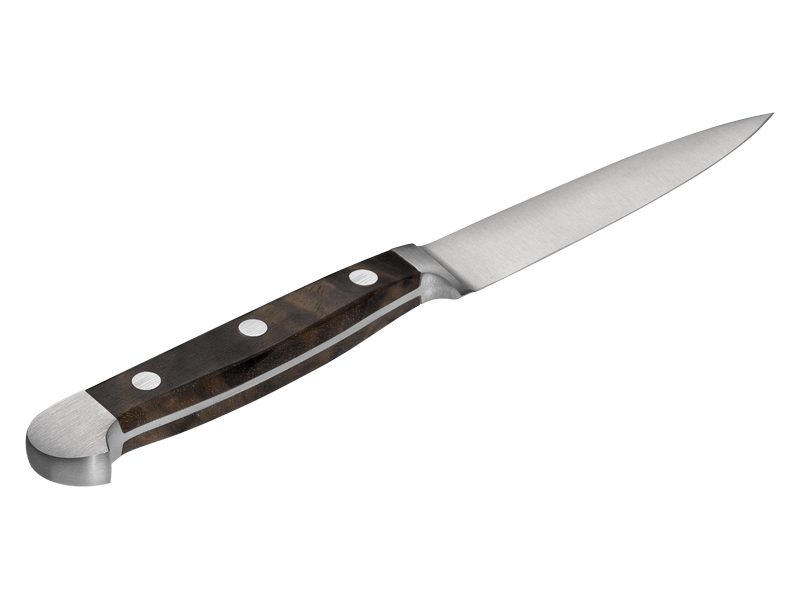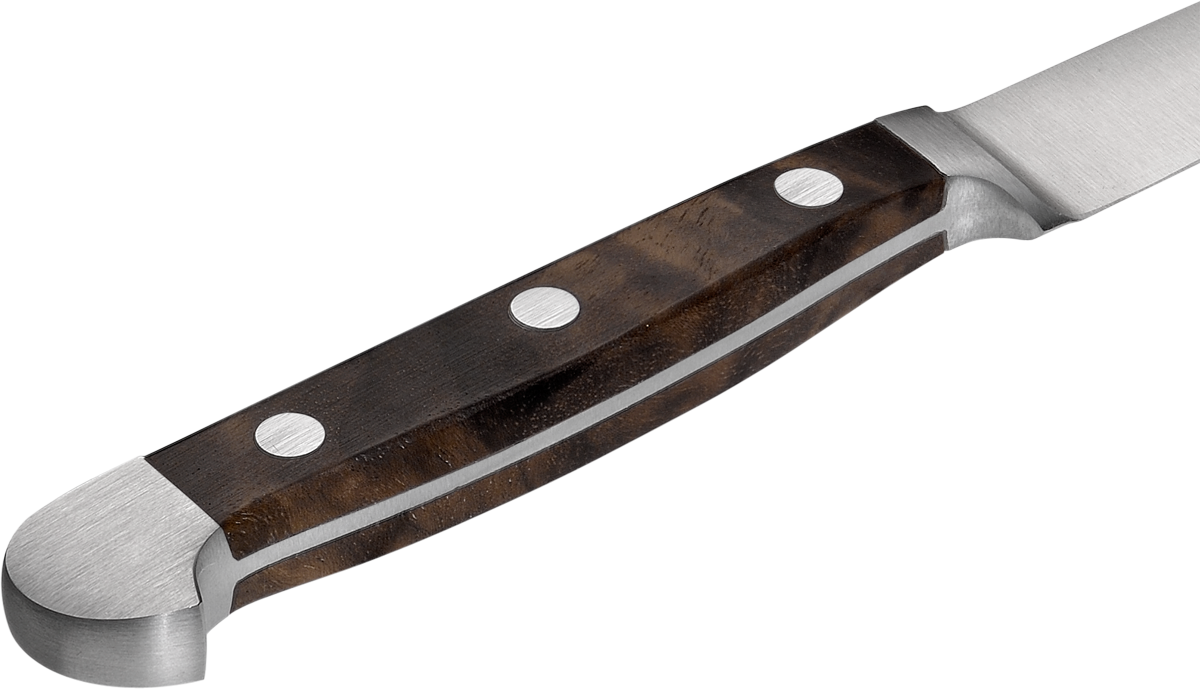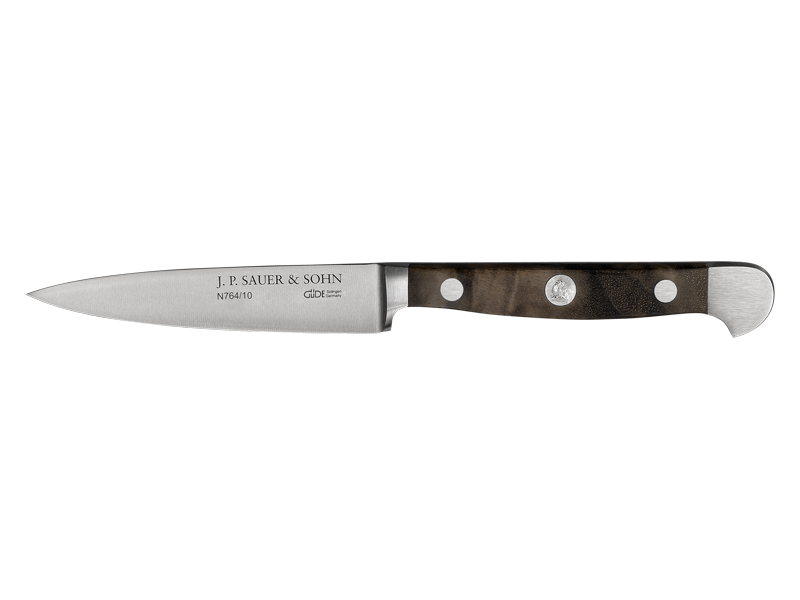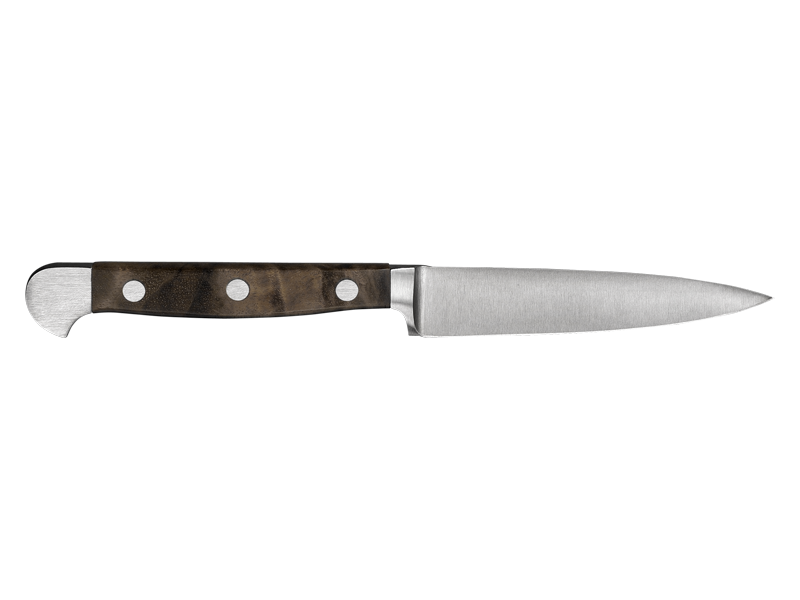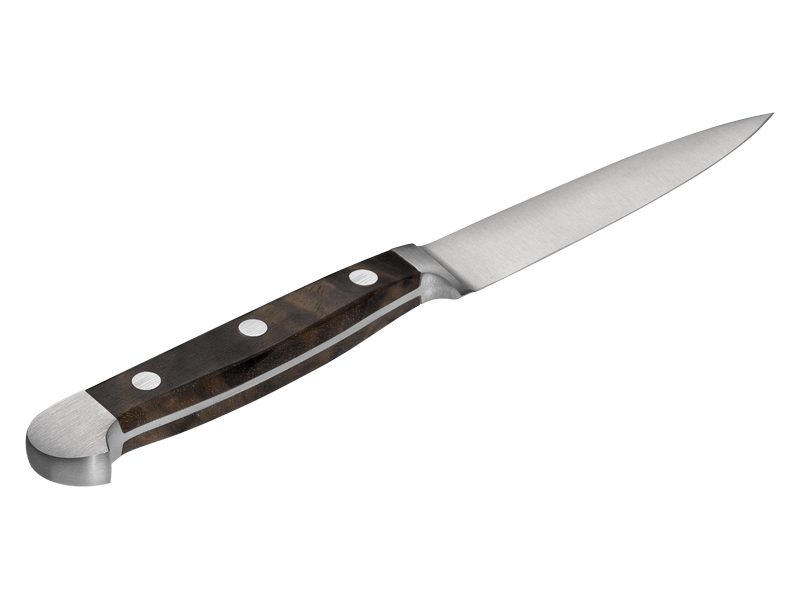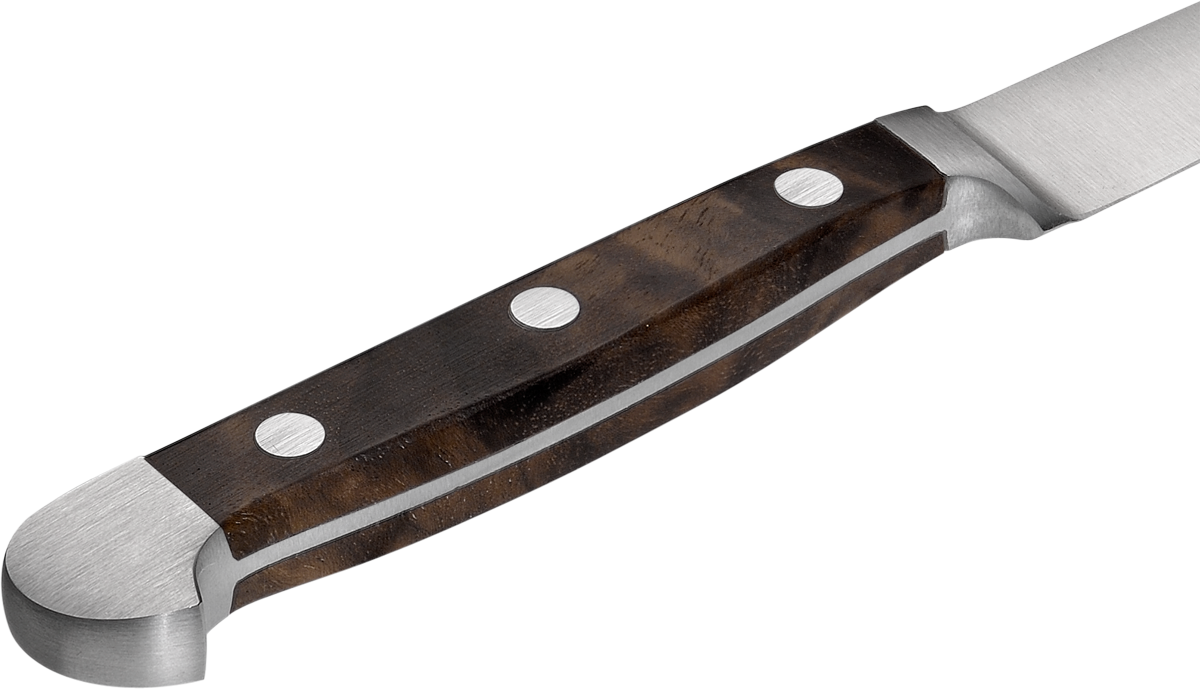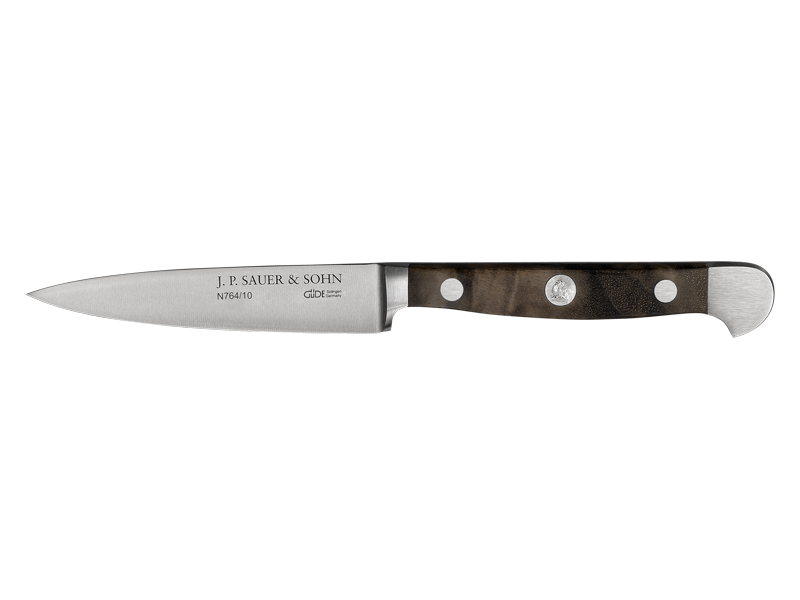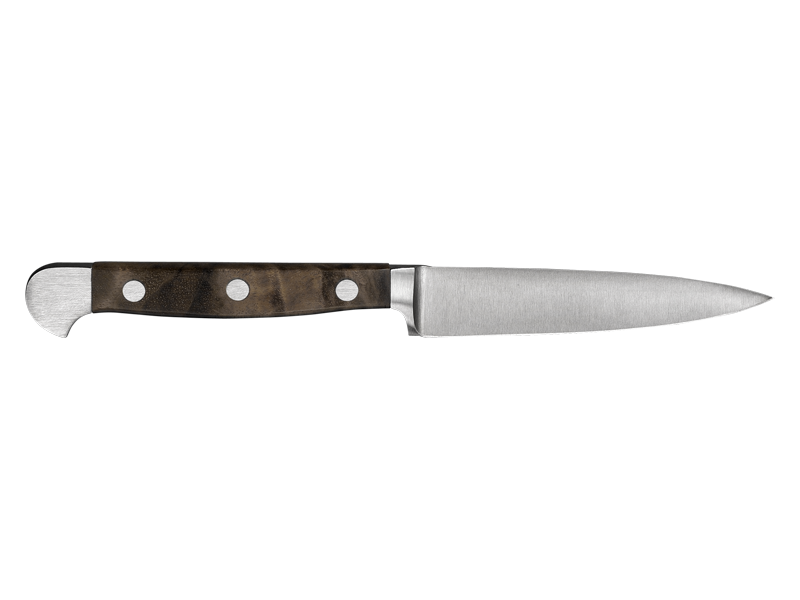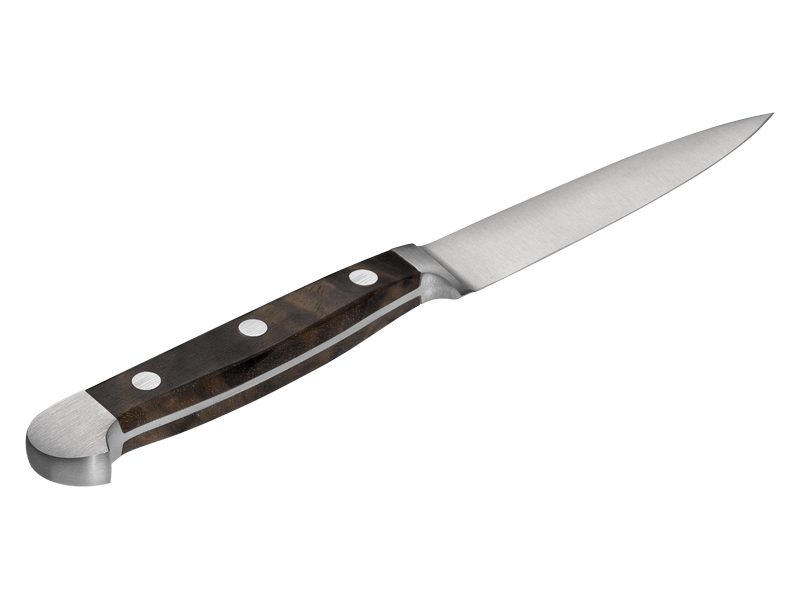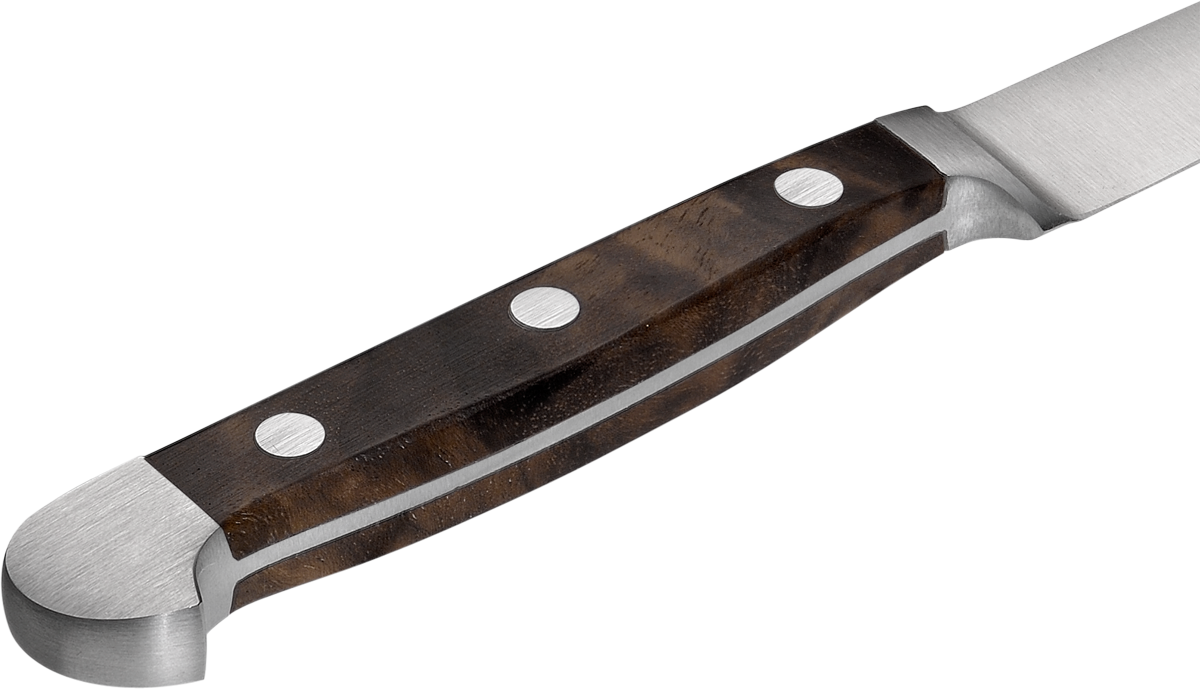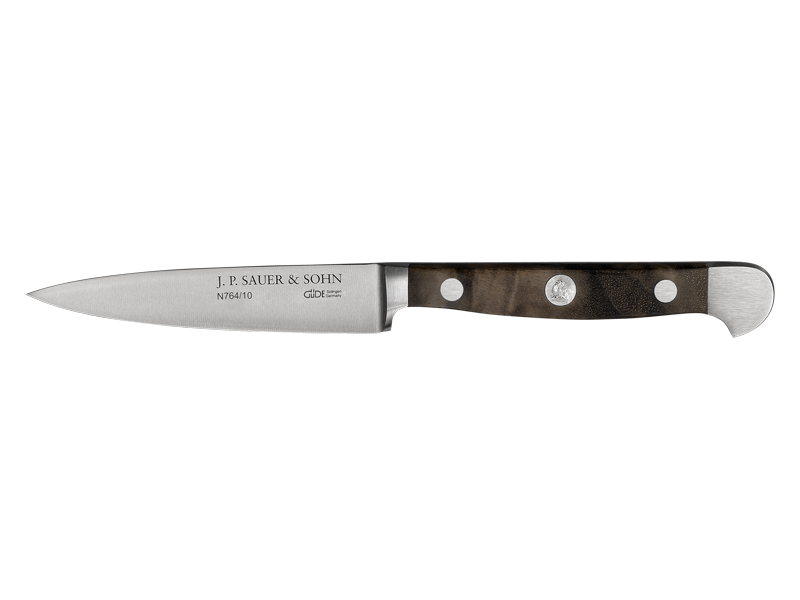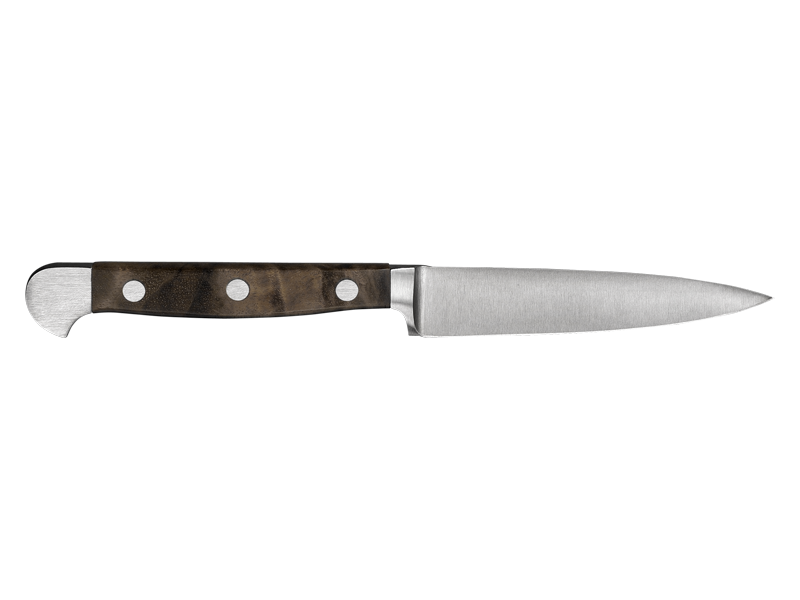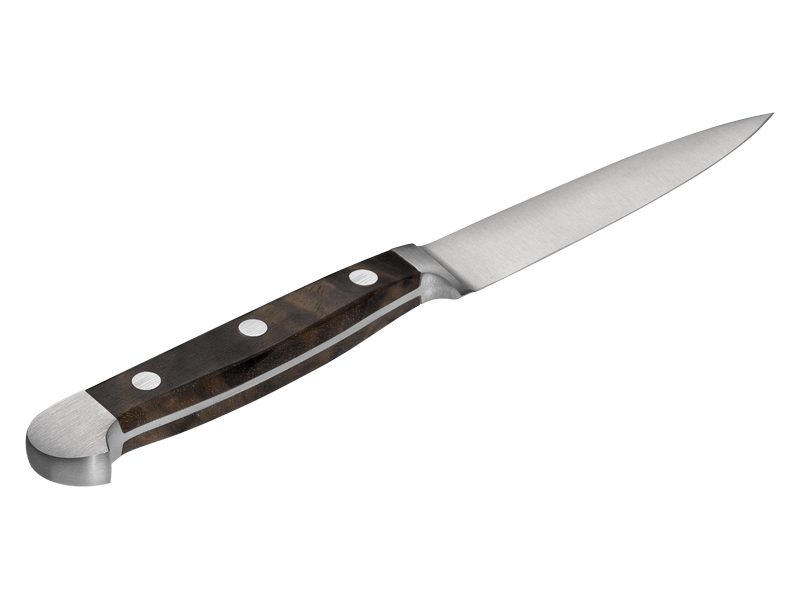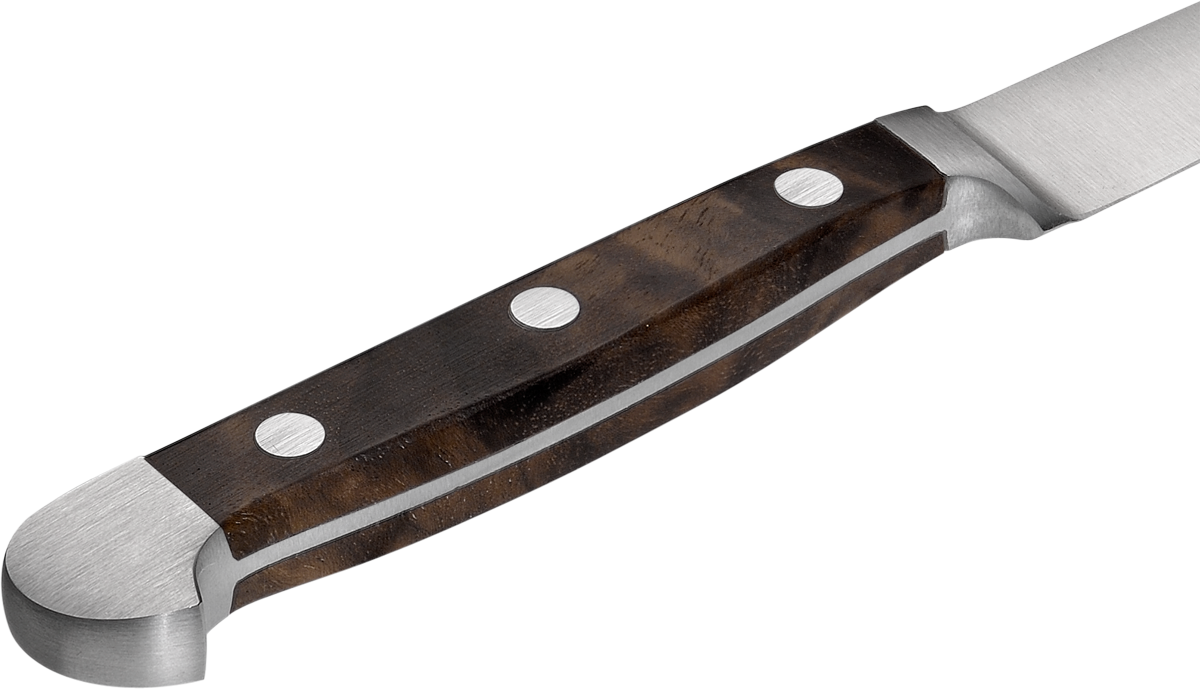 Ready for immediate dispatch
The new series of premium kitchen knives by GÜDE and J. P. Sauer & Sohn with grip scales made of the same wood used for the superior stocks of SAUER INDIVIDUAL rifles.

Solingen-based knife manufacturer GÜDE and J. P. Sauer & Sohn have teamed up to make the most elegant of all knives. The handles are made of Turkish walnut, the same wood used to make the superior stocks of SAUER INDIVIDUAL rifles. The result: a series in which every single knife is a unique piece of unparalleled excellence.
The hand-crafted blade is made of stainless chrome-vanadium-molybdenum steel. Drop forged in one piece from the tip to the butt, the knife is then ice-hardened, ground and sharpened by hand. The steel is hardened to 56 HRC, the ideal range of hardness for kitchen knives. Because the important thing is a razor-sharp cutting blade that can be resharpened quickly and easily with a sharpening steel. These knives are handcrafted in more than 40 work steps.
Alongside the chef's knife, the paring knife or larding knife is the second-most important universal helper. It lies comfortably in the hand and is ideally suited for cleaning, peeling and cutting. It is also well-suited for slicing small fish fillets. The popularity of this knife is also evidenced by the fact that every region has its own pet name for this type of knife, for example 'Pittermesser', 'Schnitzer' or in some places even 'Schneidteufelchen'.

Instructions for care: Remember that high-quality walnut should not be put in the dishwasher. The water pressure, dishwashing salt and high temperatures can cause lasting damage to the grip scales. All stainless knives should be cleaned as they were made – by hand. It normally suffices to wipe the blade with a damp cloth. But you should be careful not to delay cleaning your knives after using them. Food remnants (e.g. lemon) can damage even high-quality steel. Please do not use acidic or abrasive cleaners to scrub your knives.
Blade length 13 cm


Overall length 20 cm

Weight 60 grams

High polish

Walnut grip scales made of finest Sauer & Sohn shaft wood

Not dishwasher suitable

Made in Solingen (Germany)