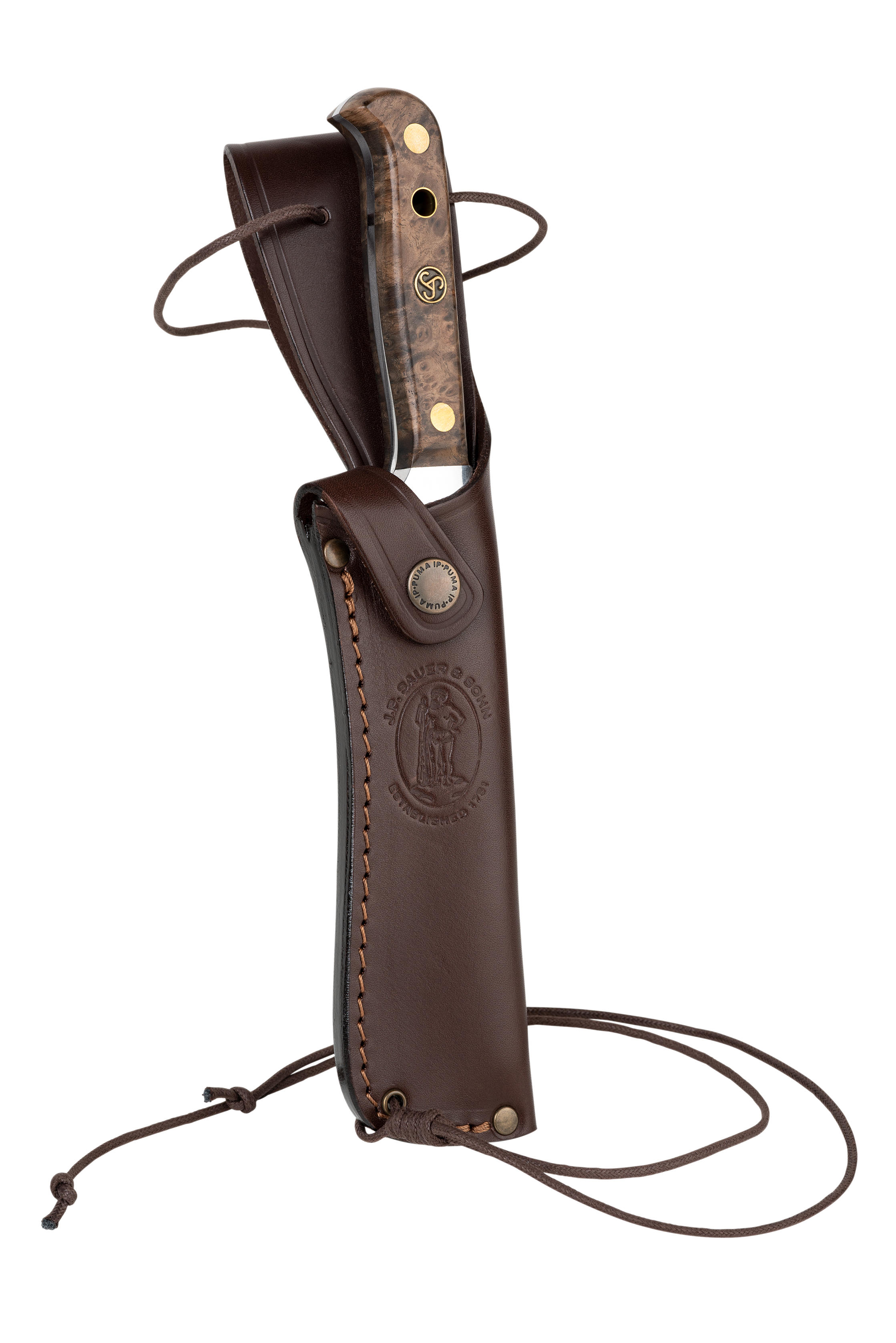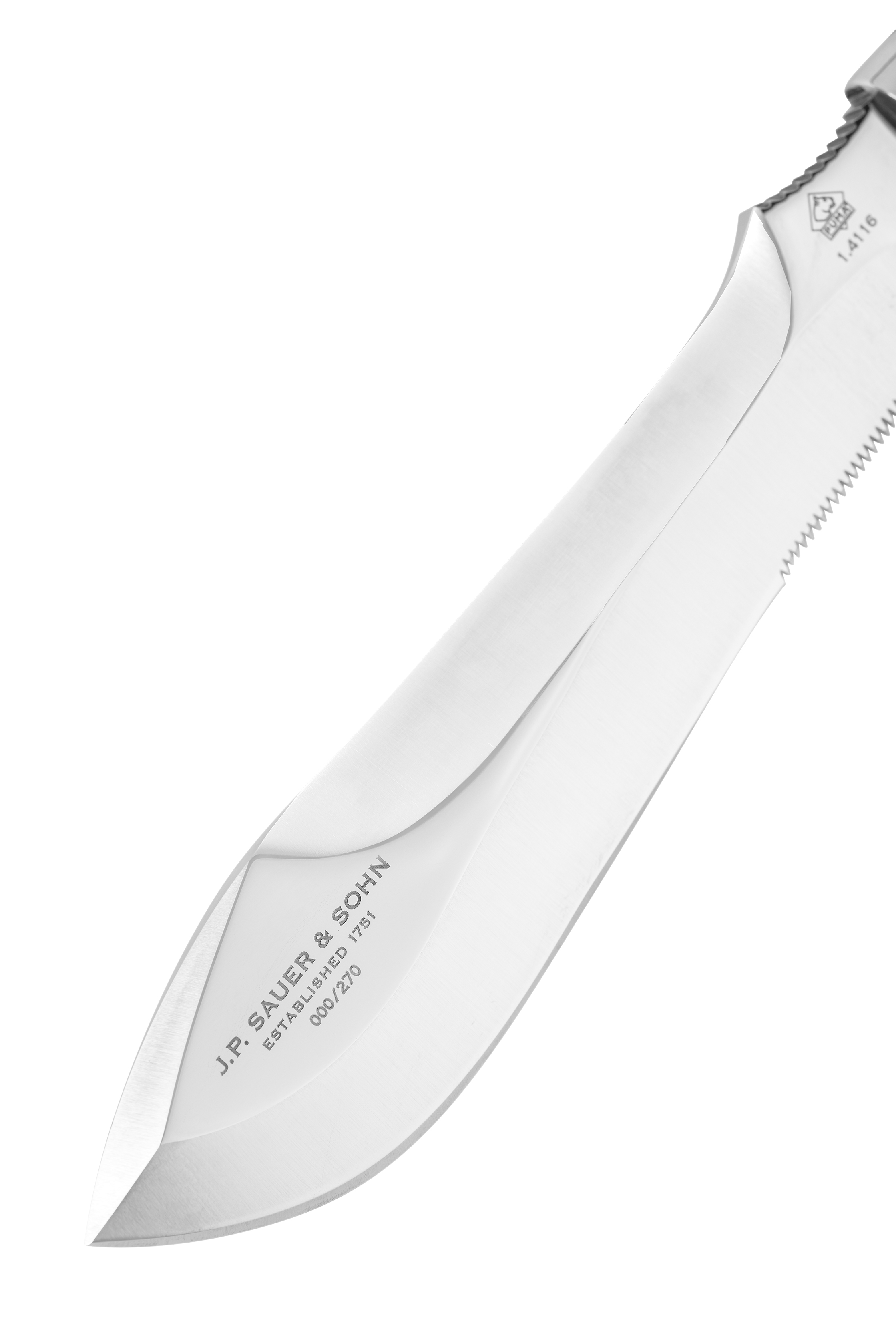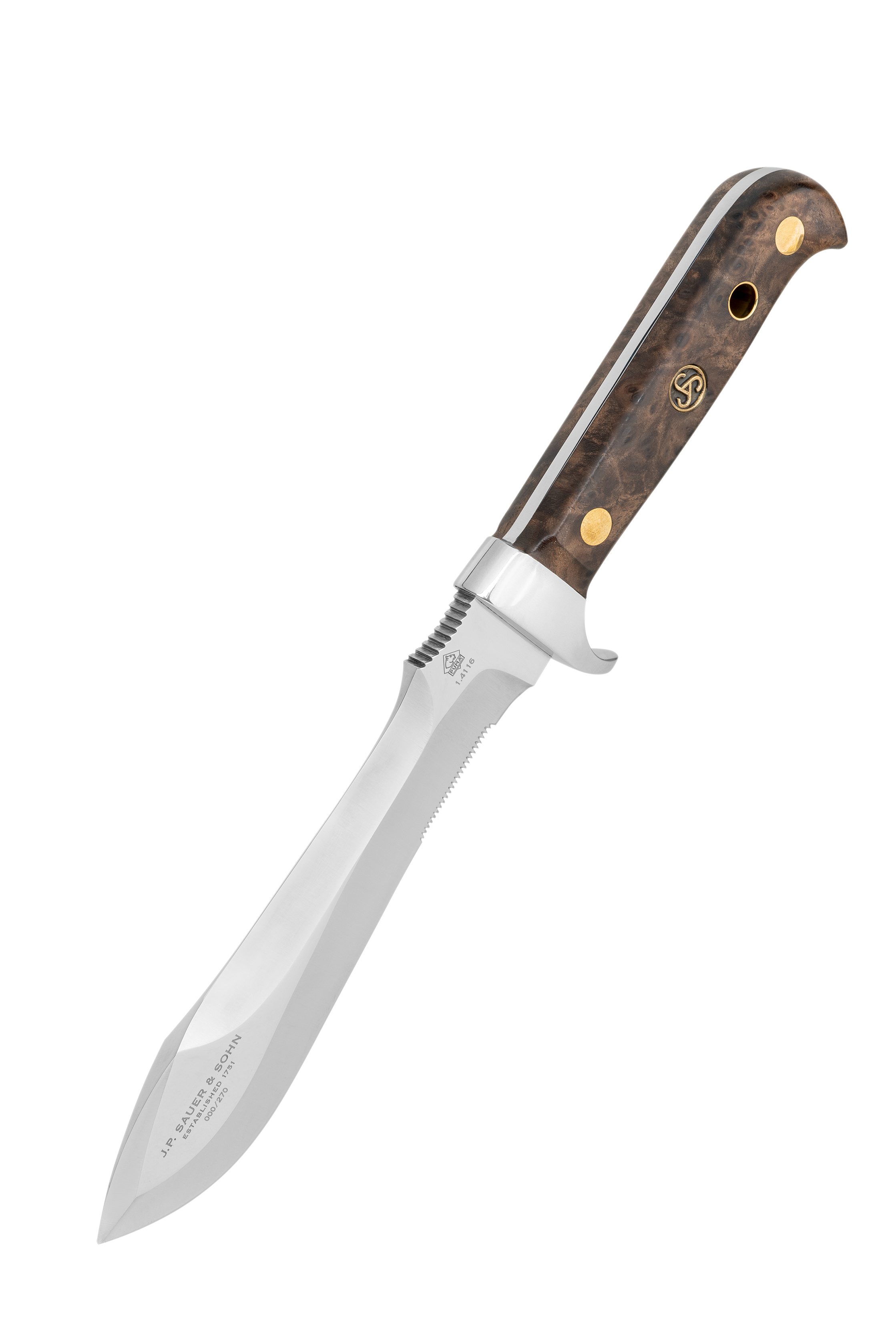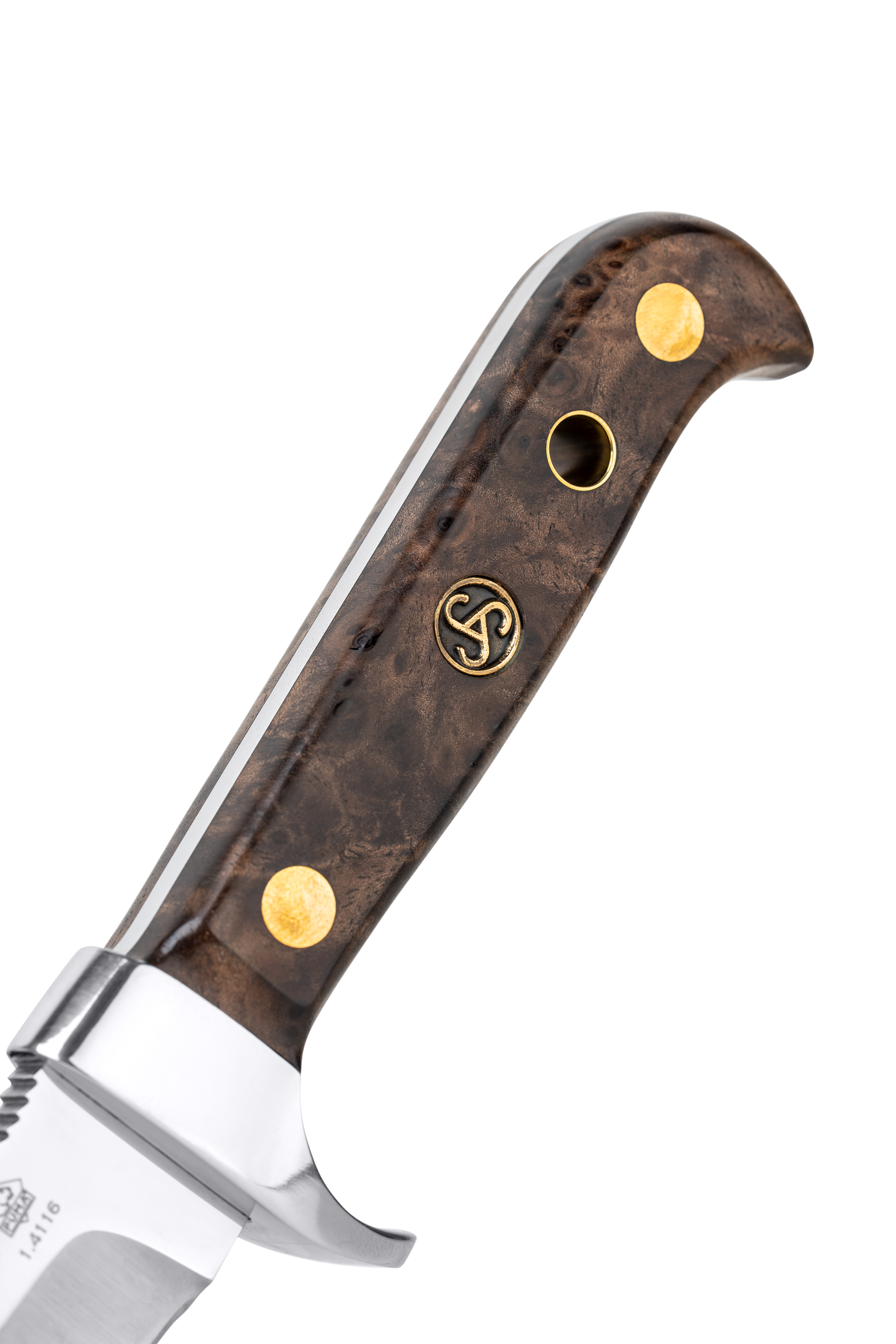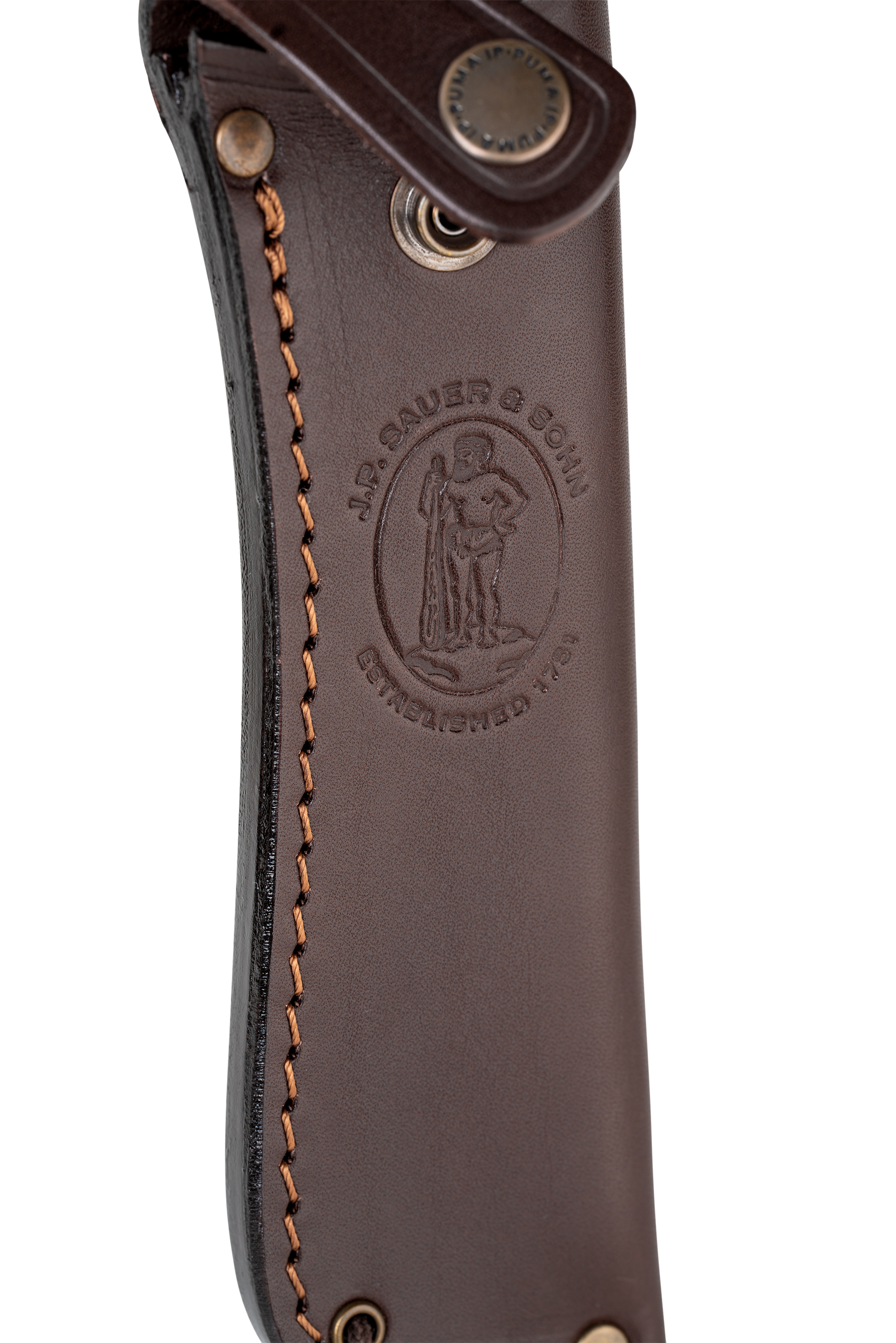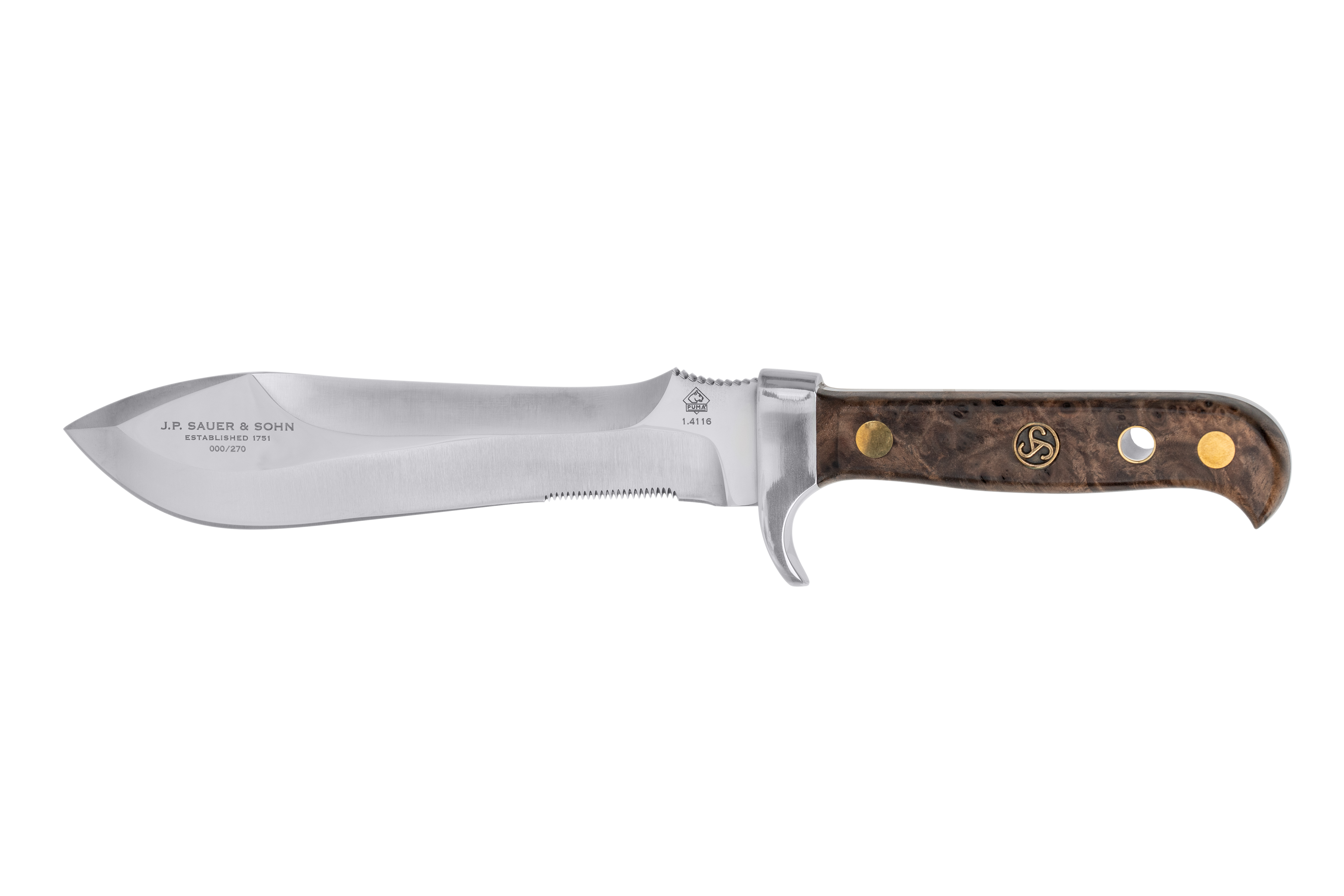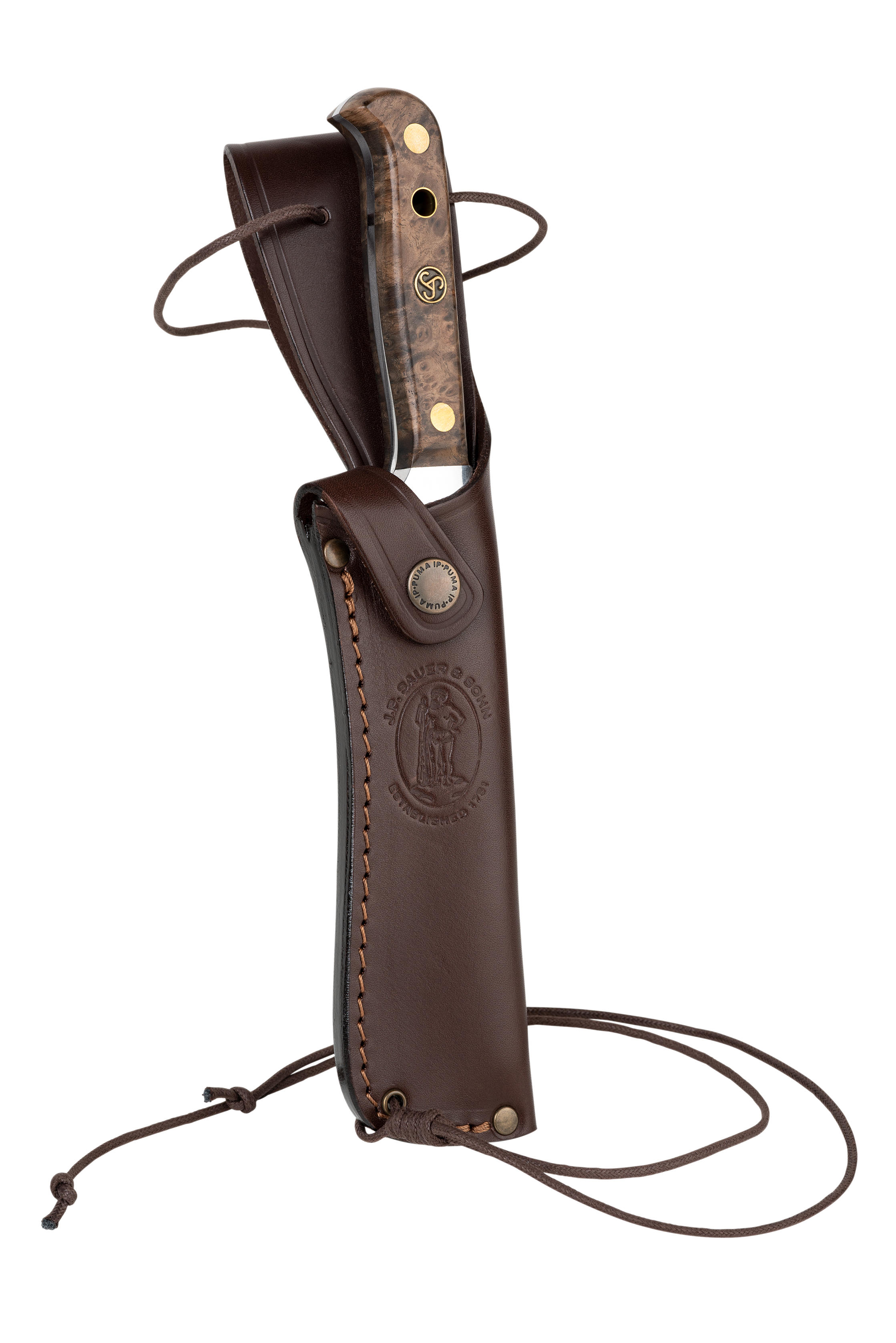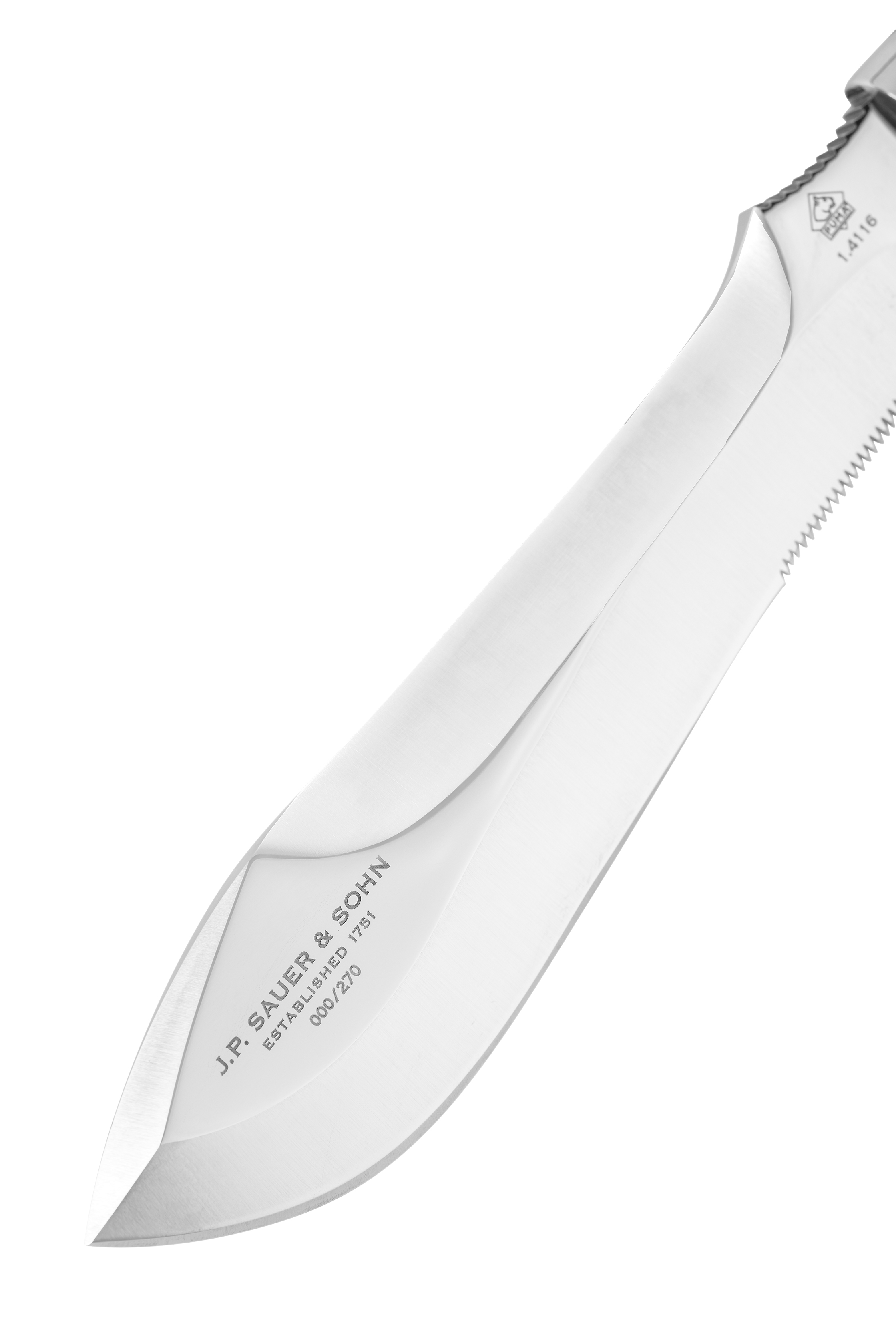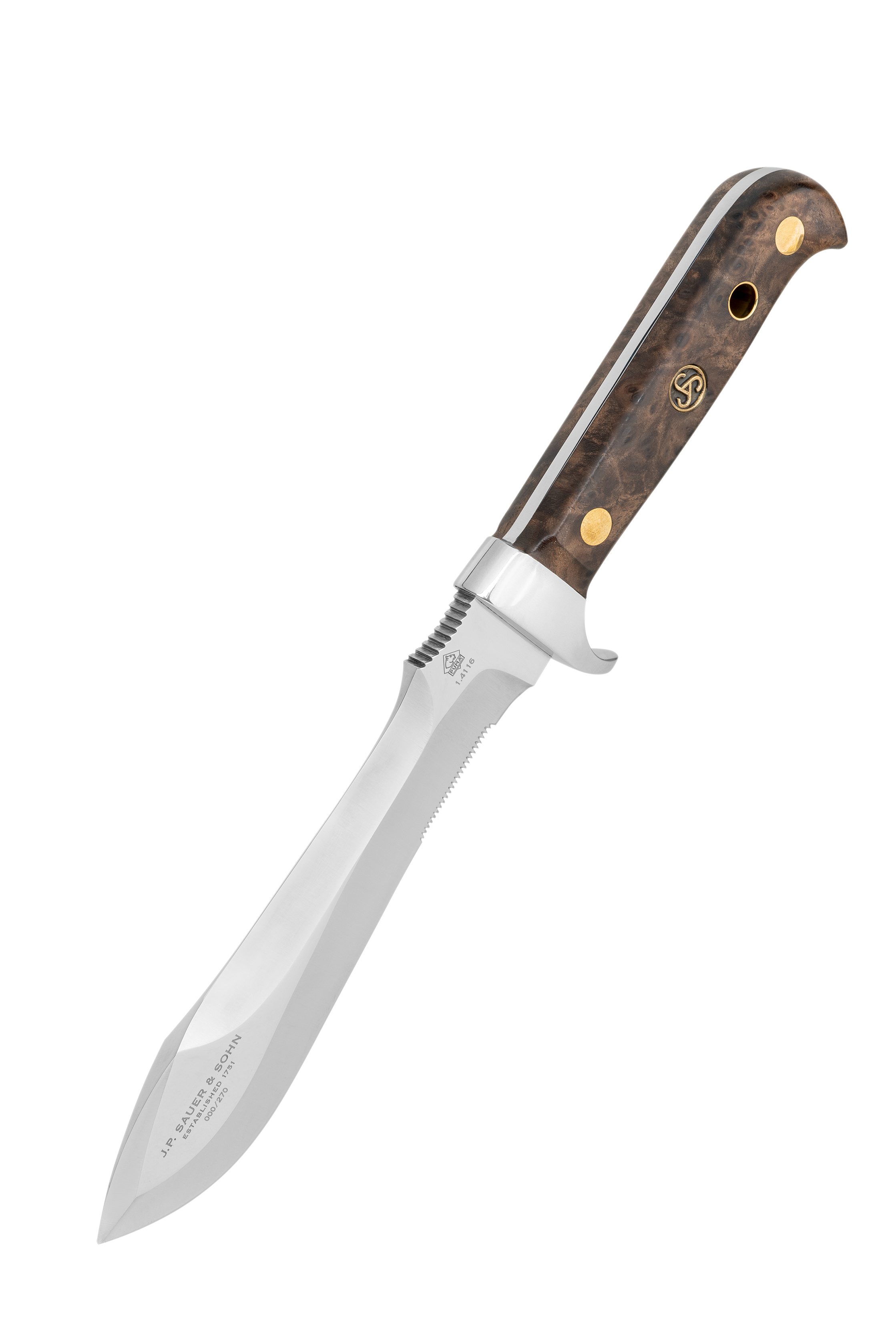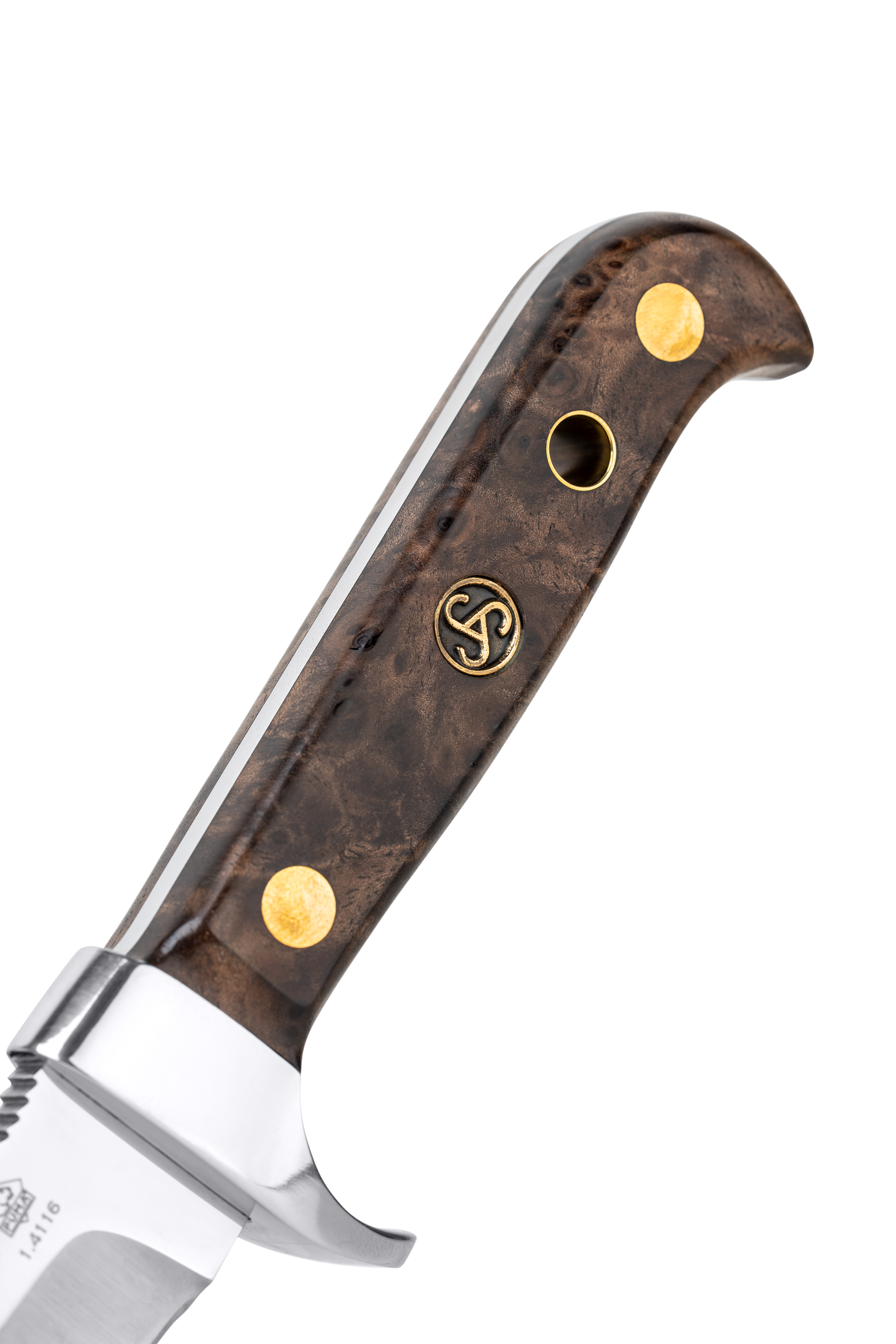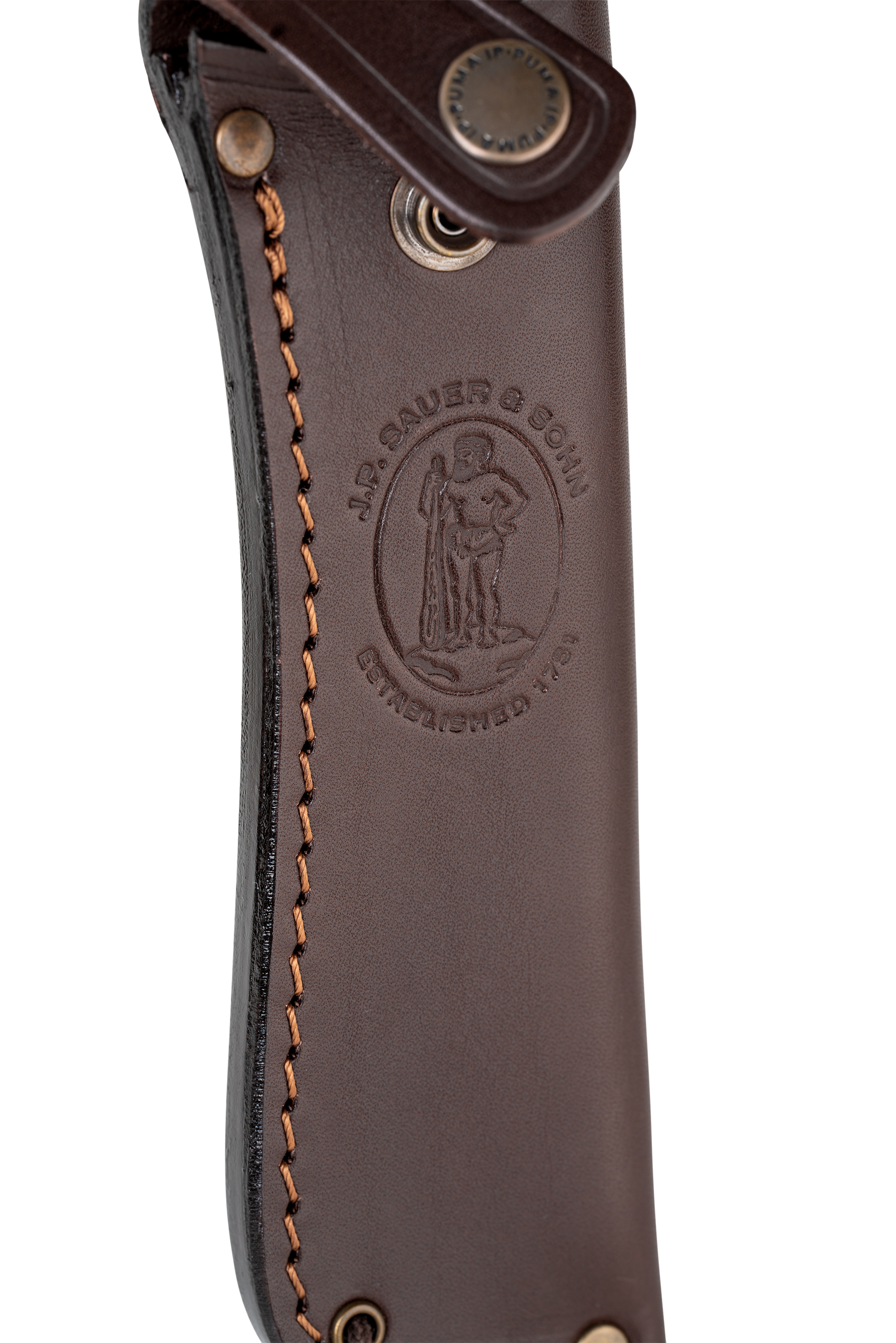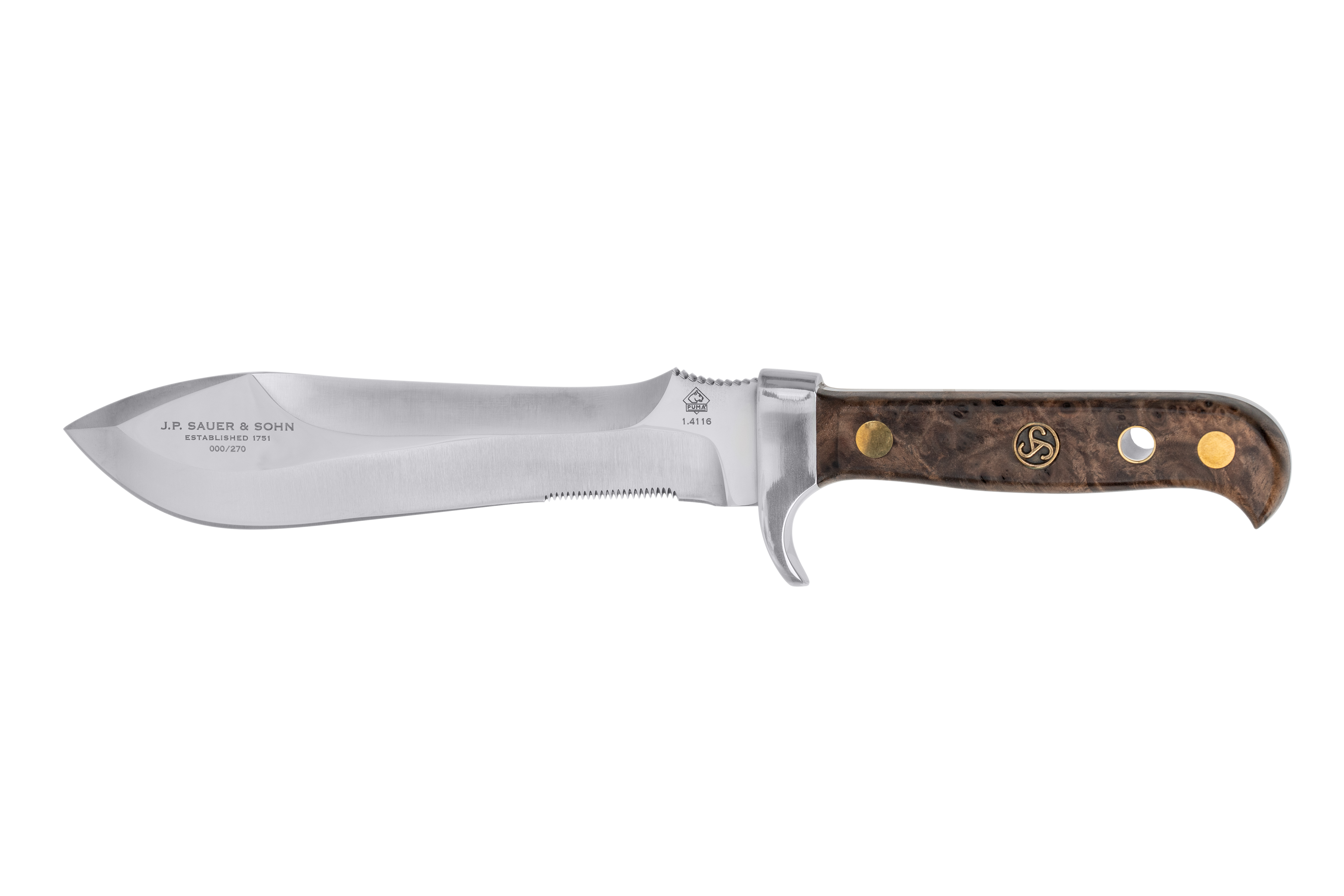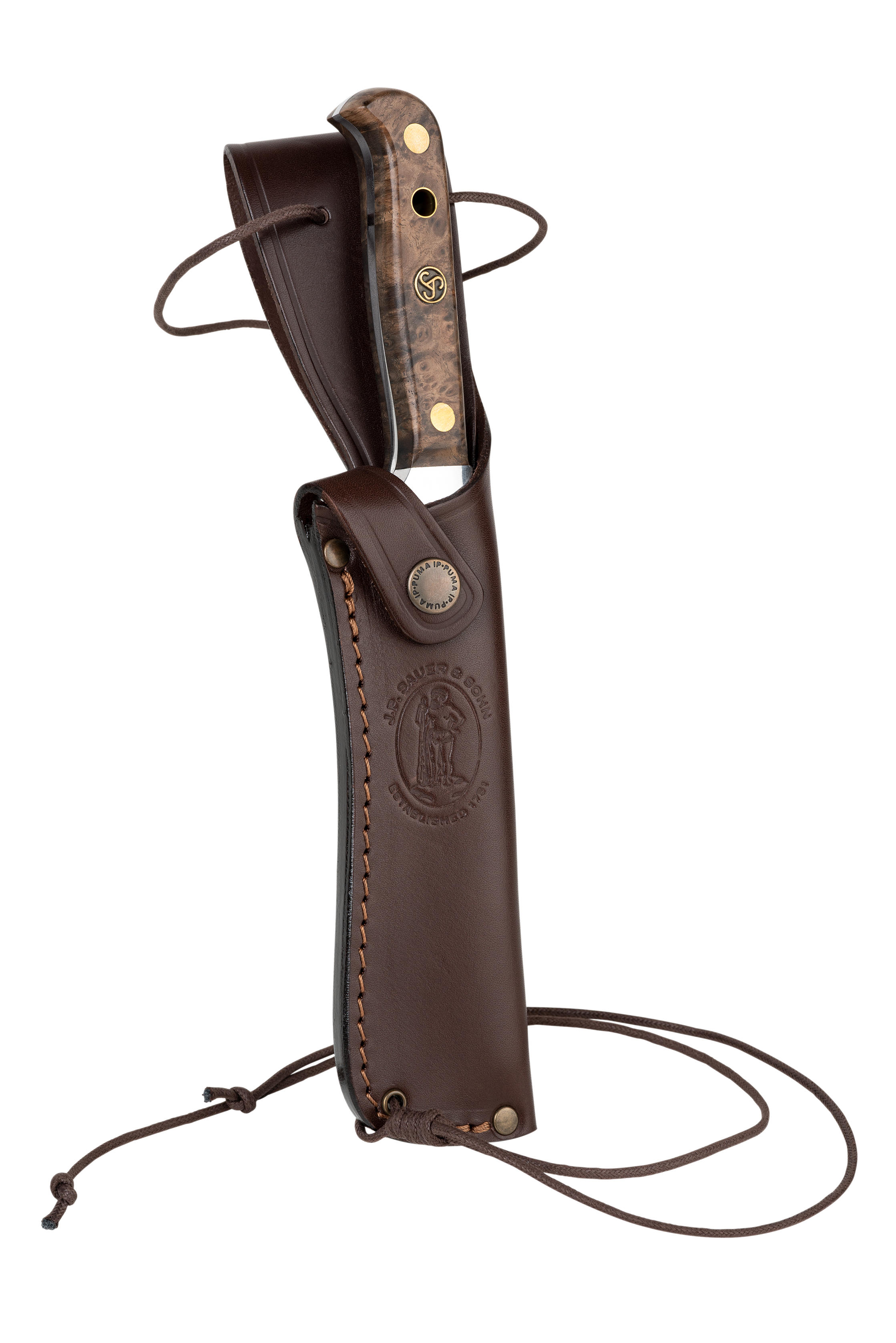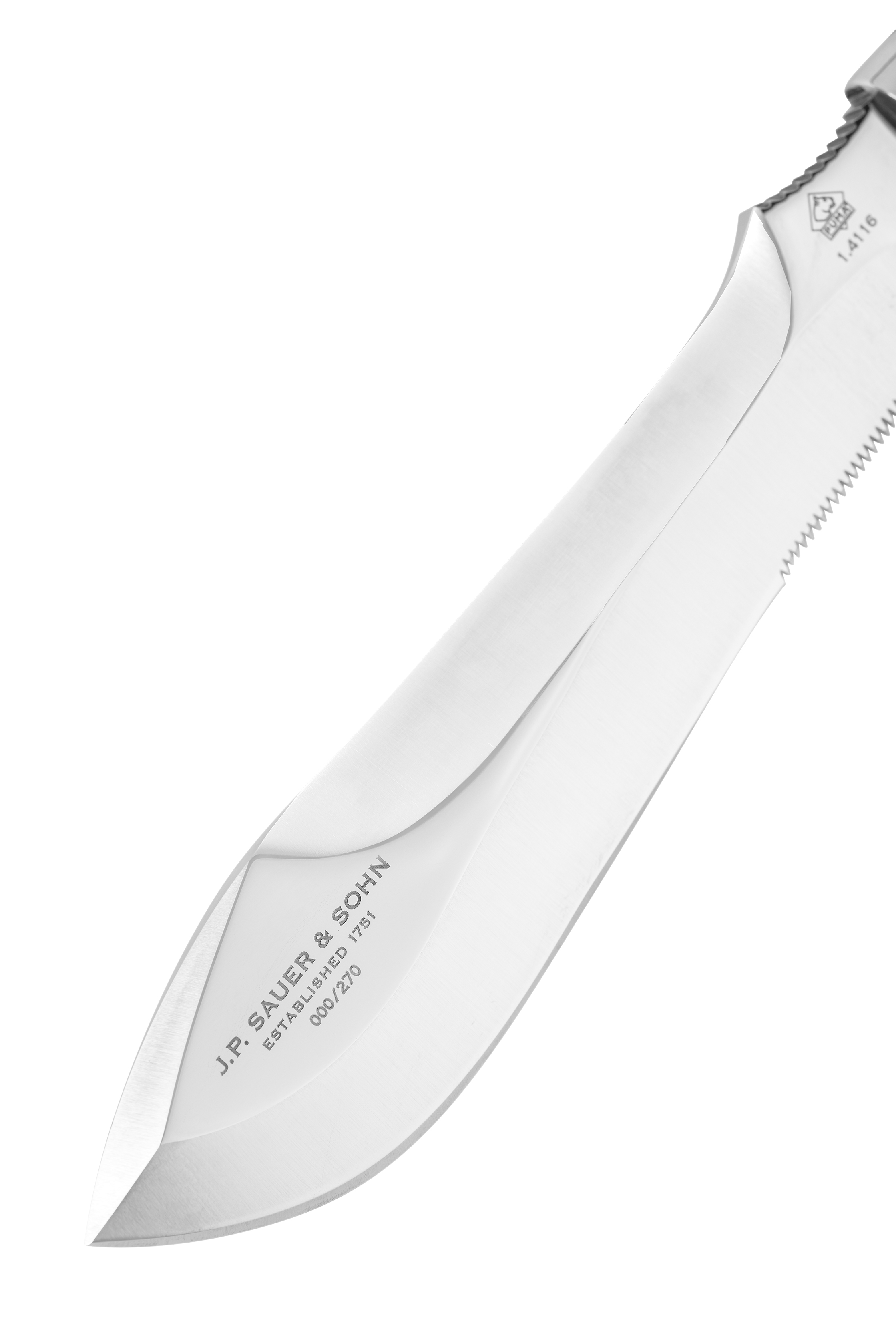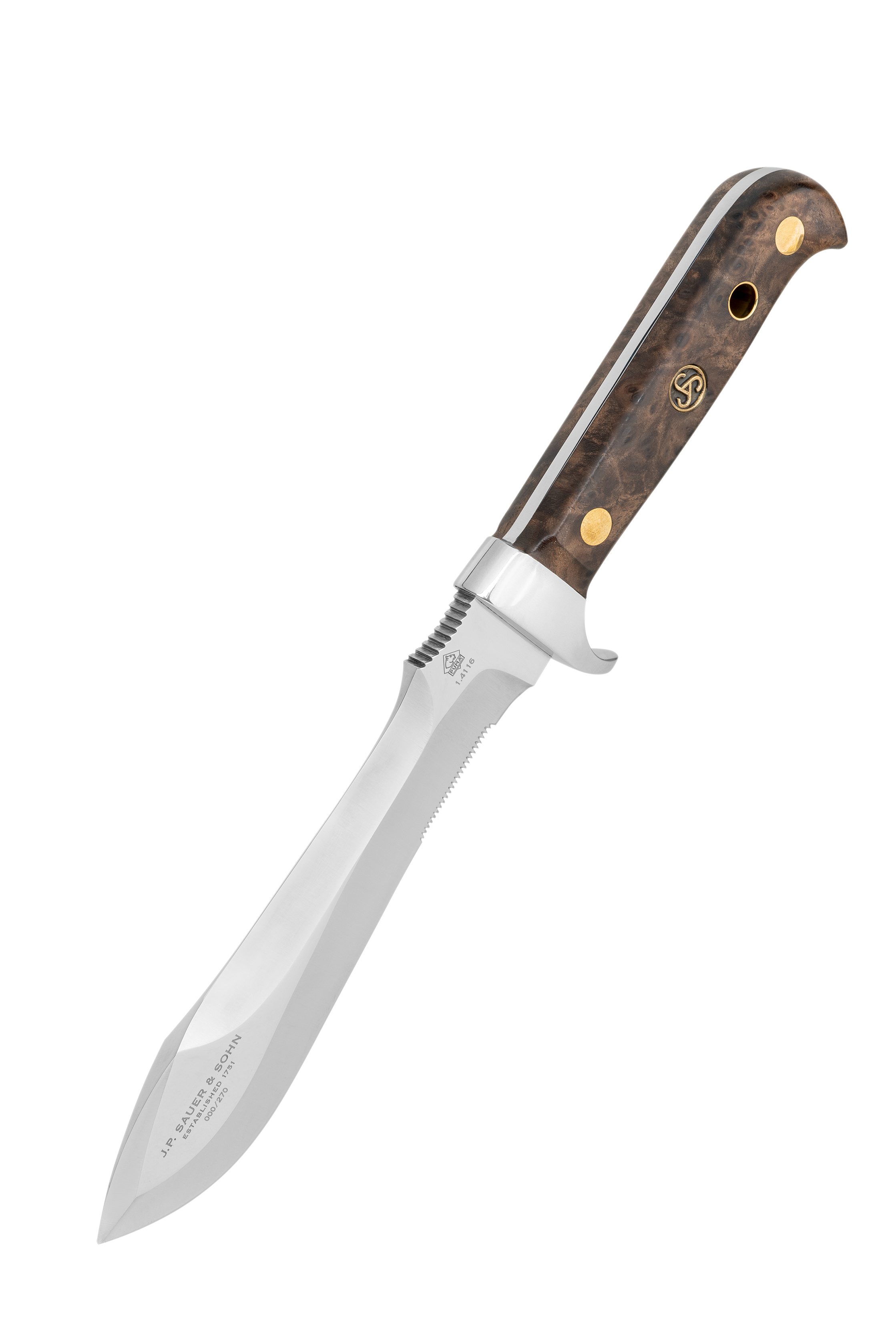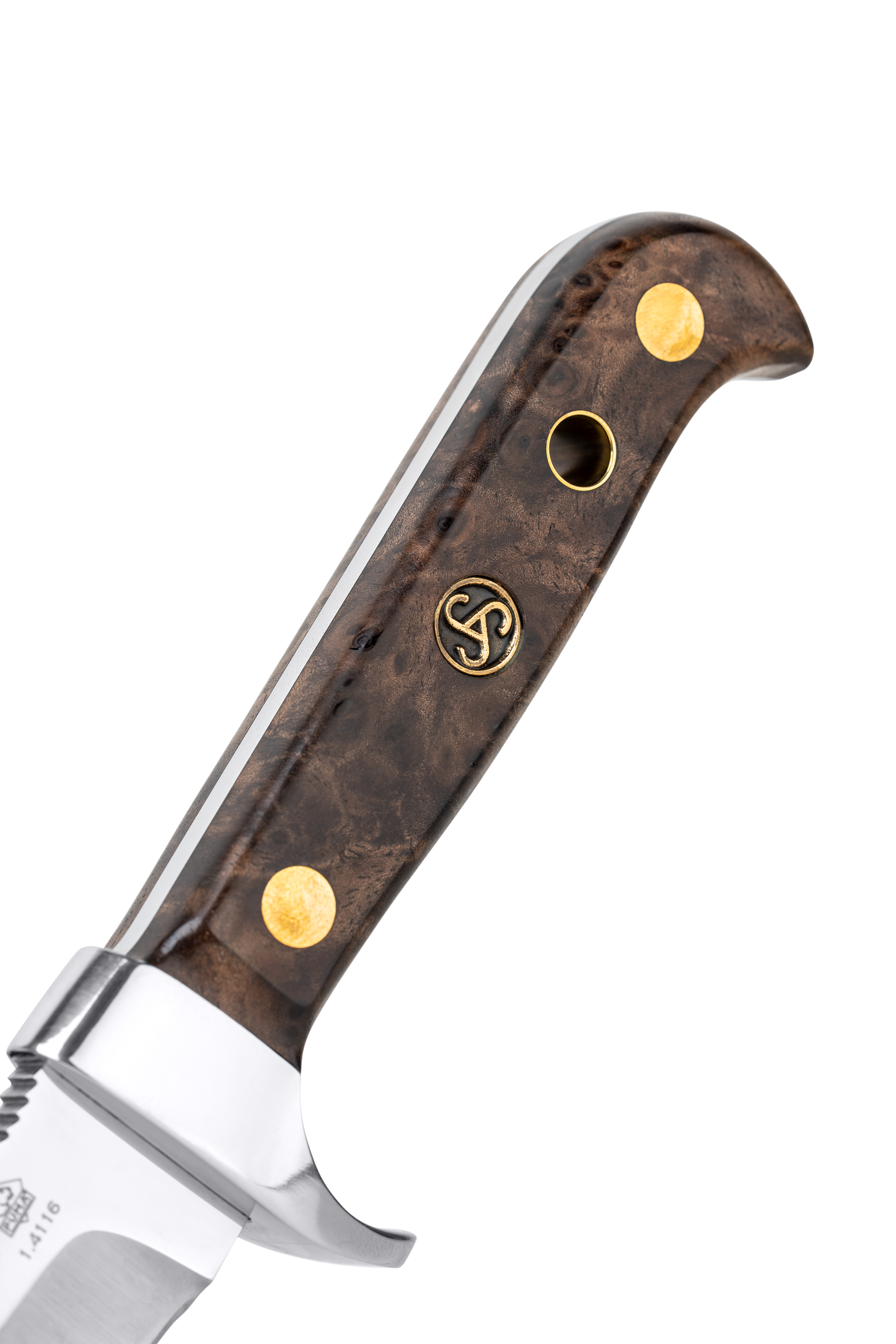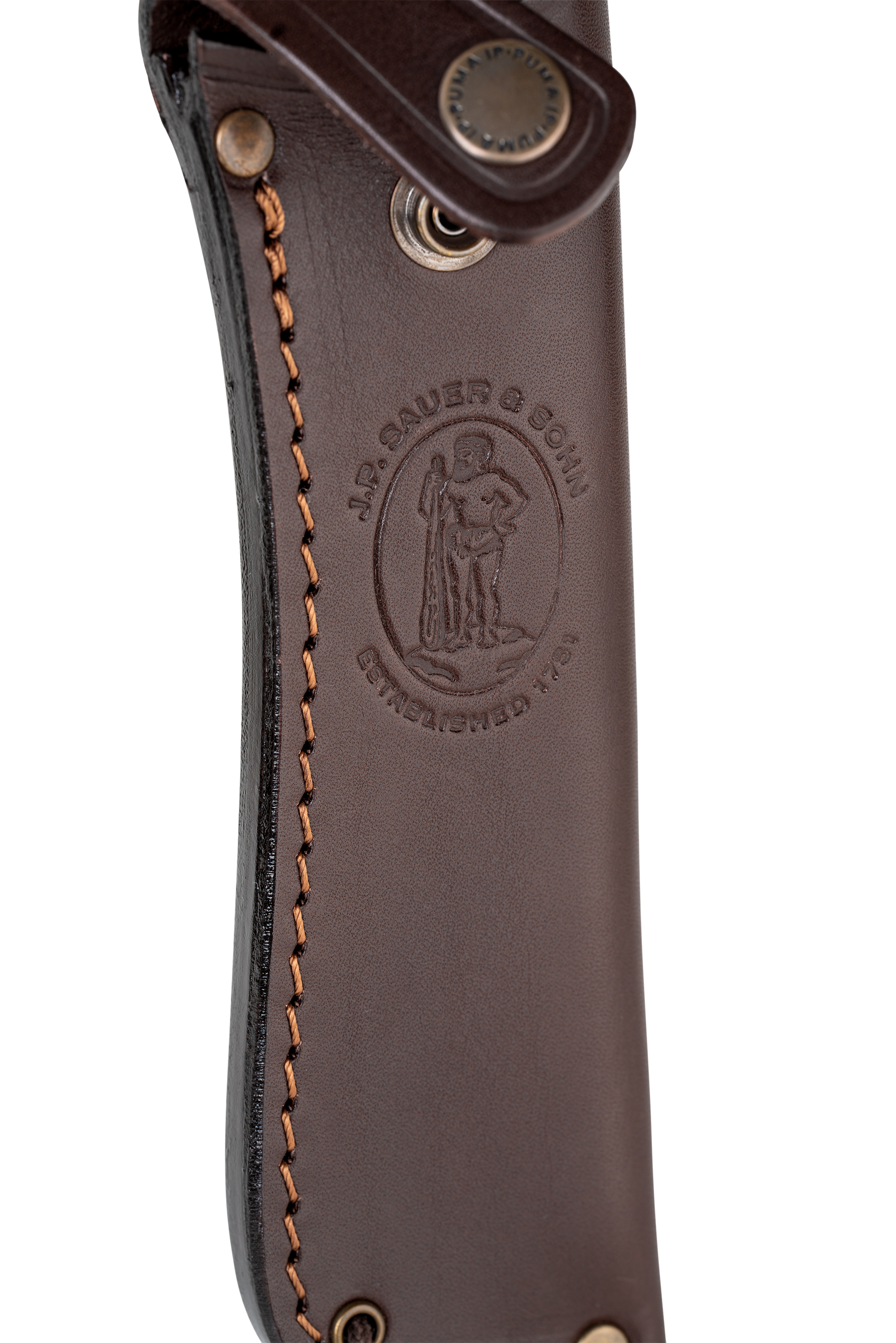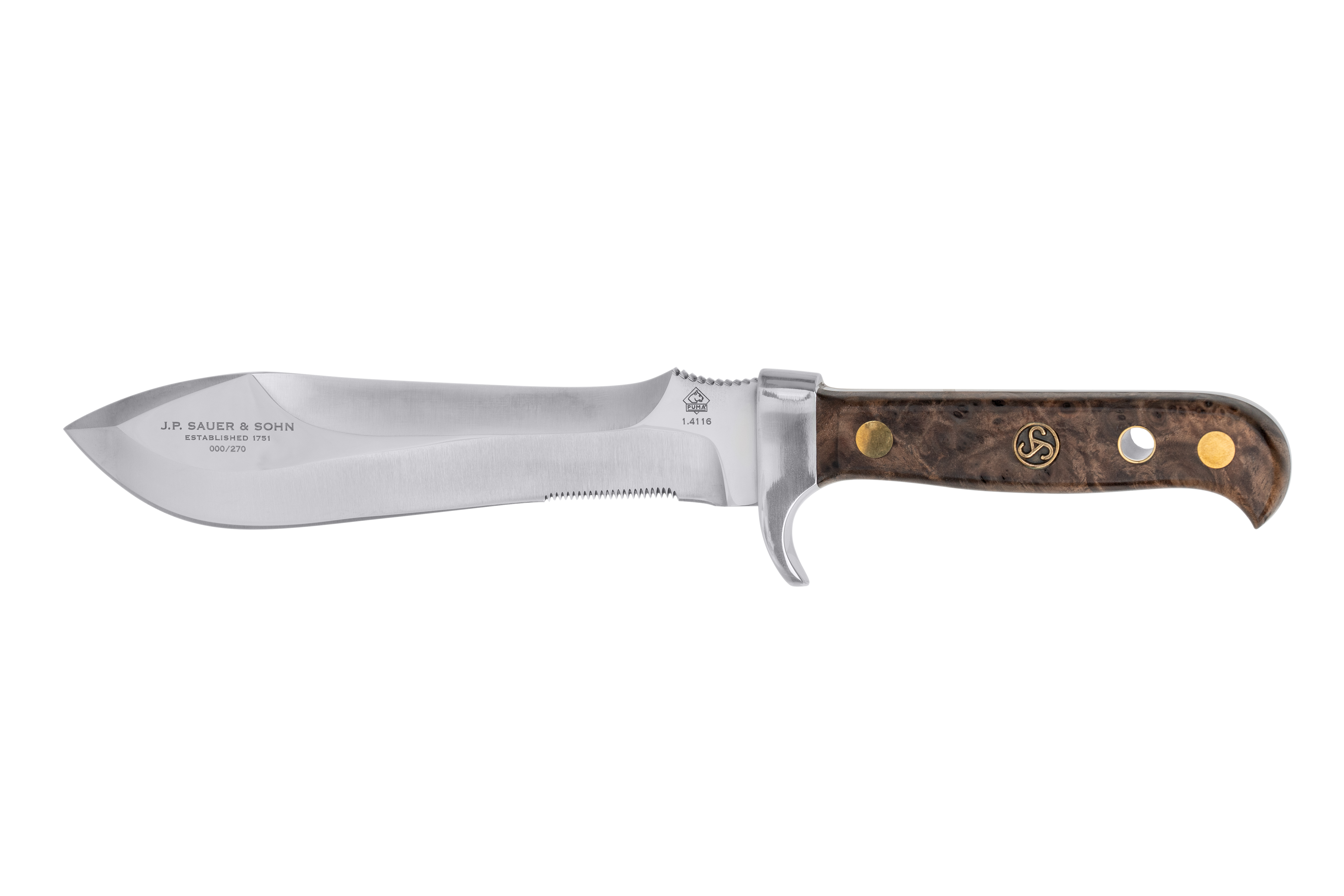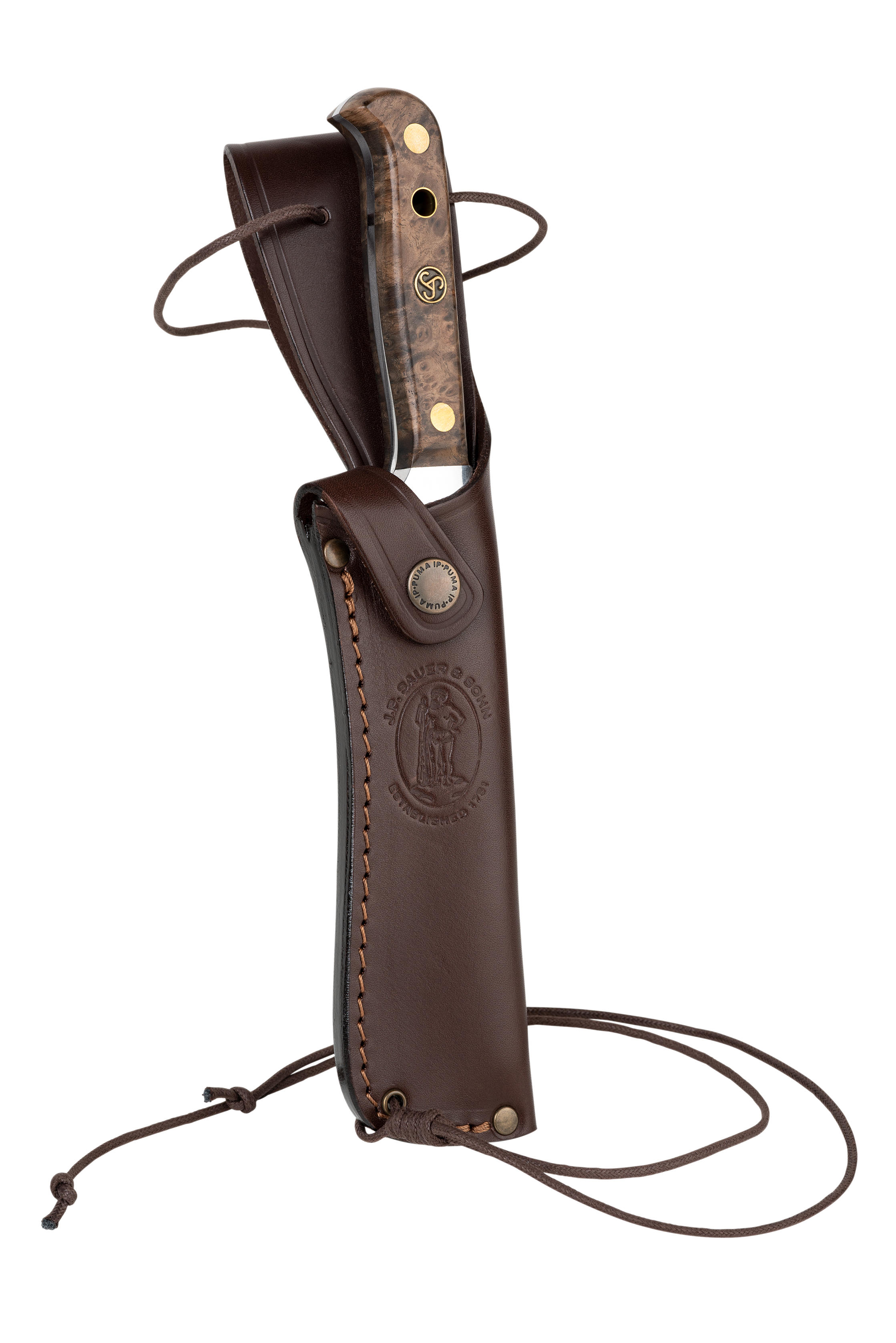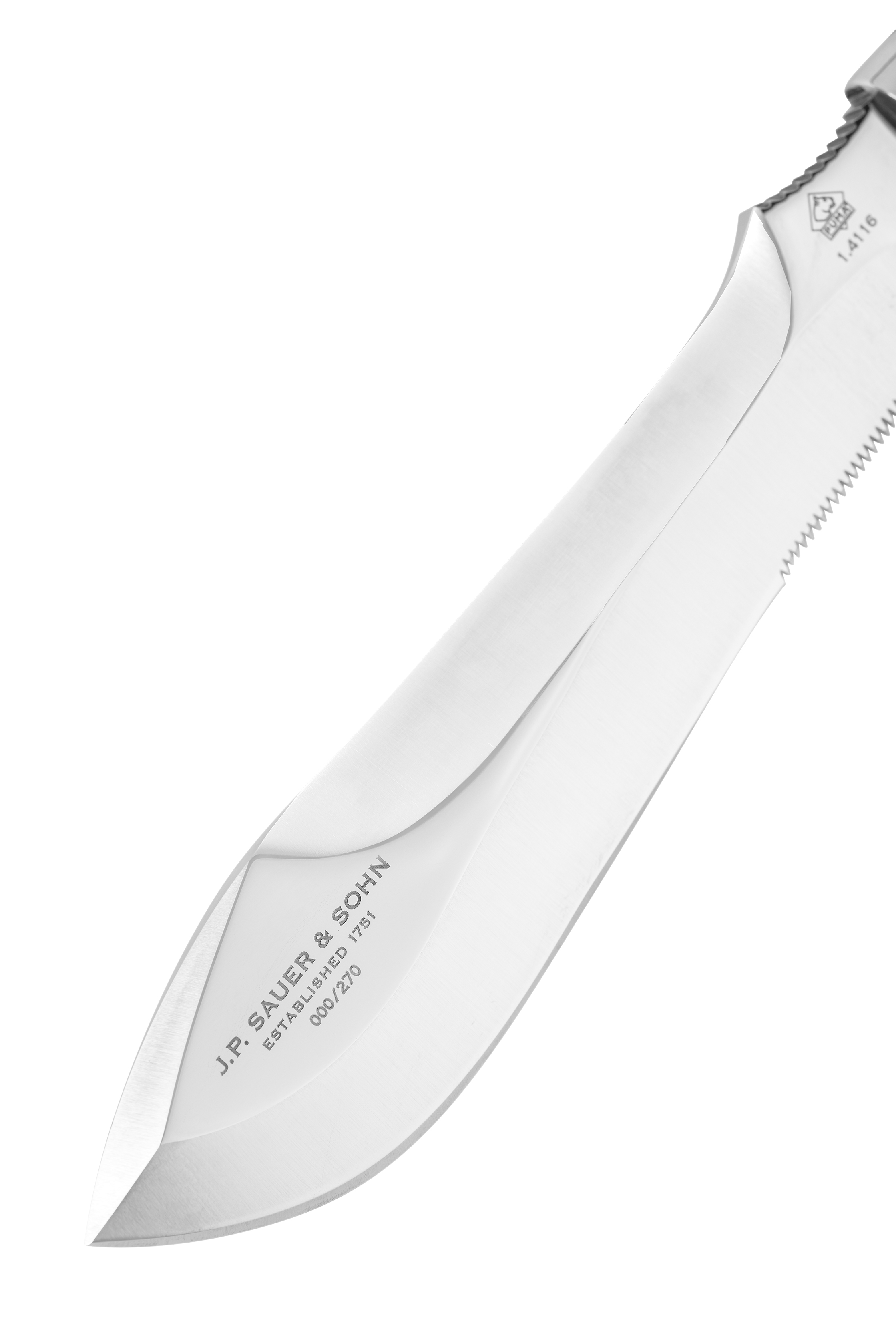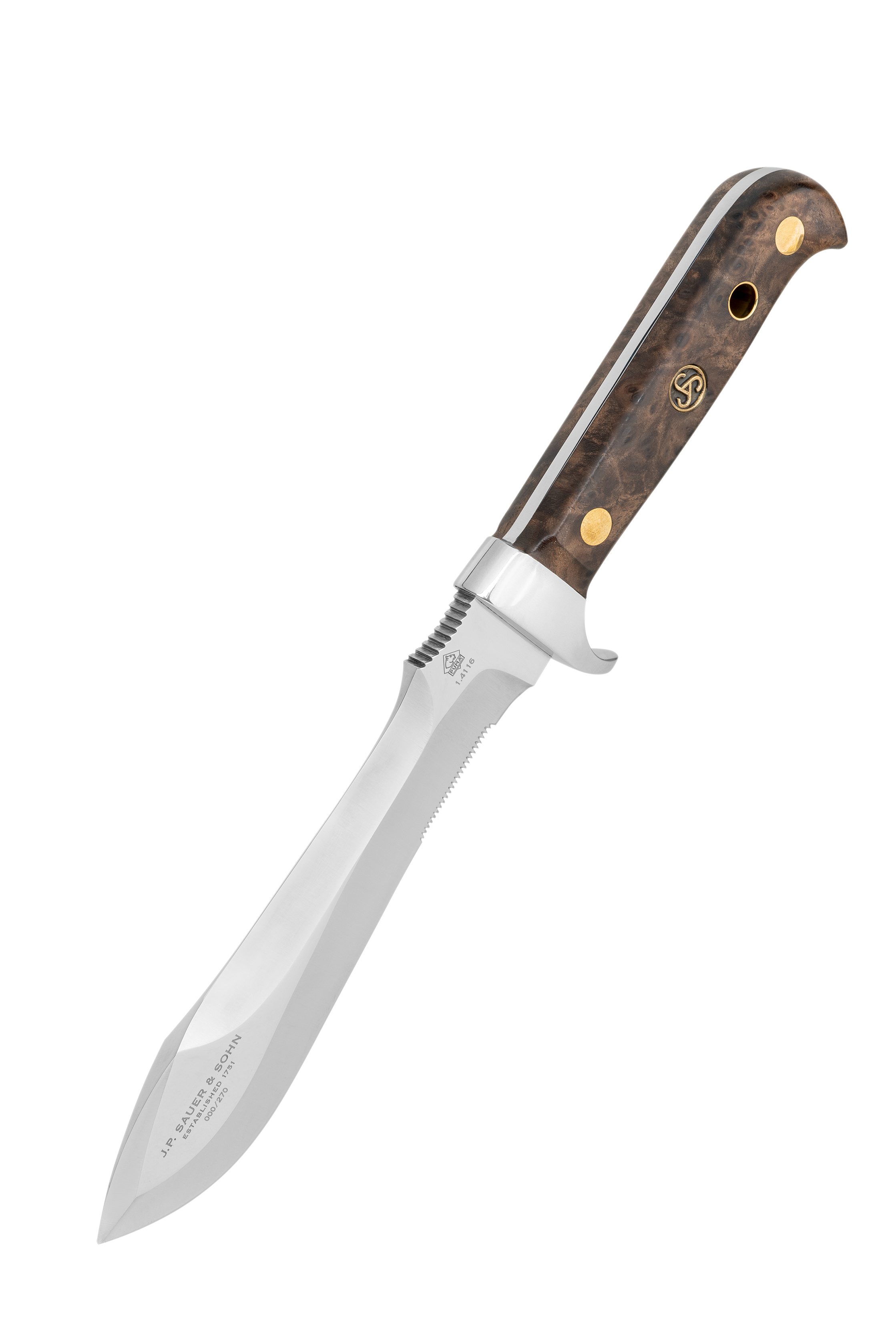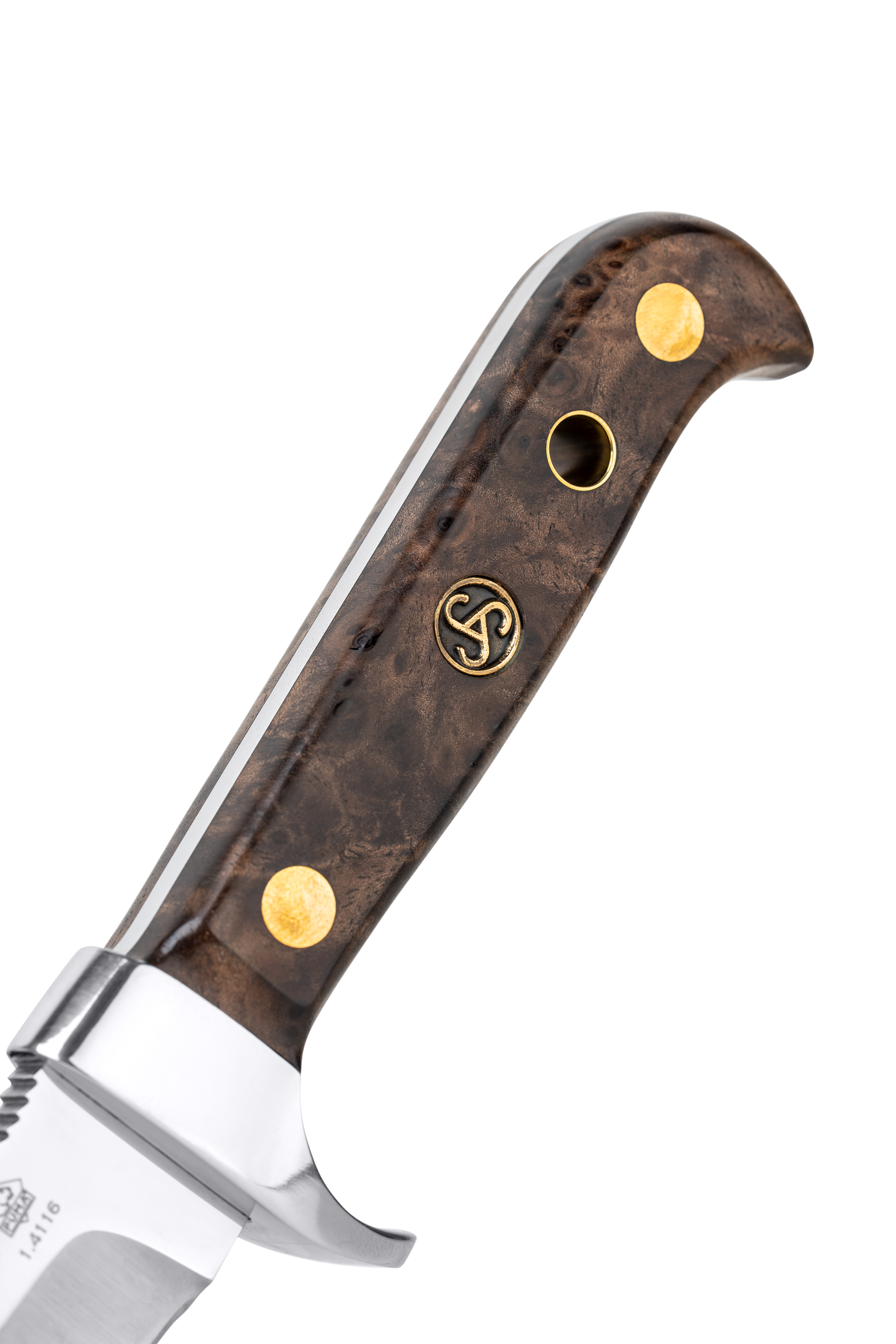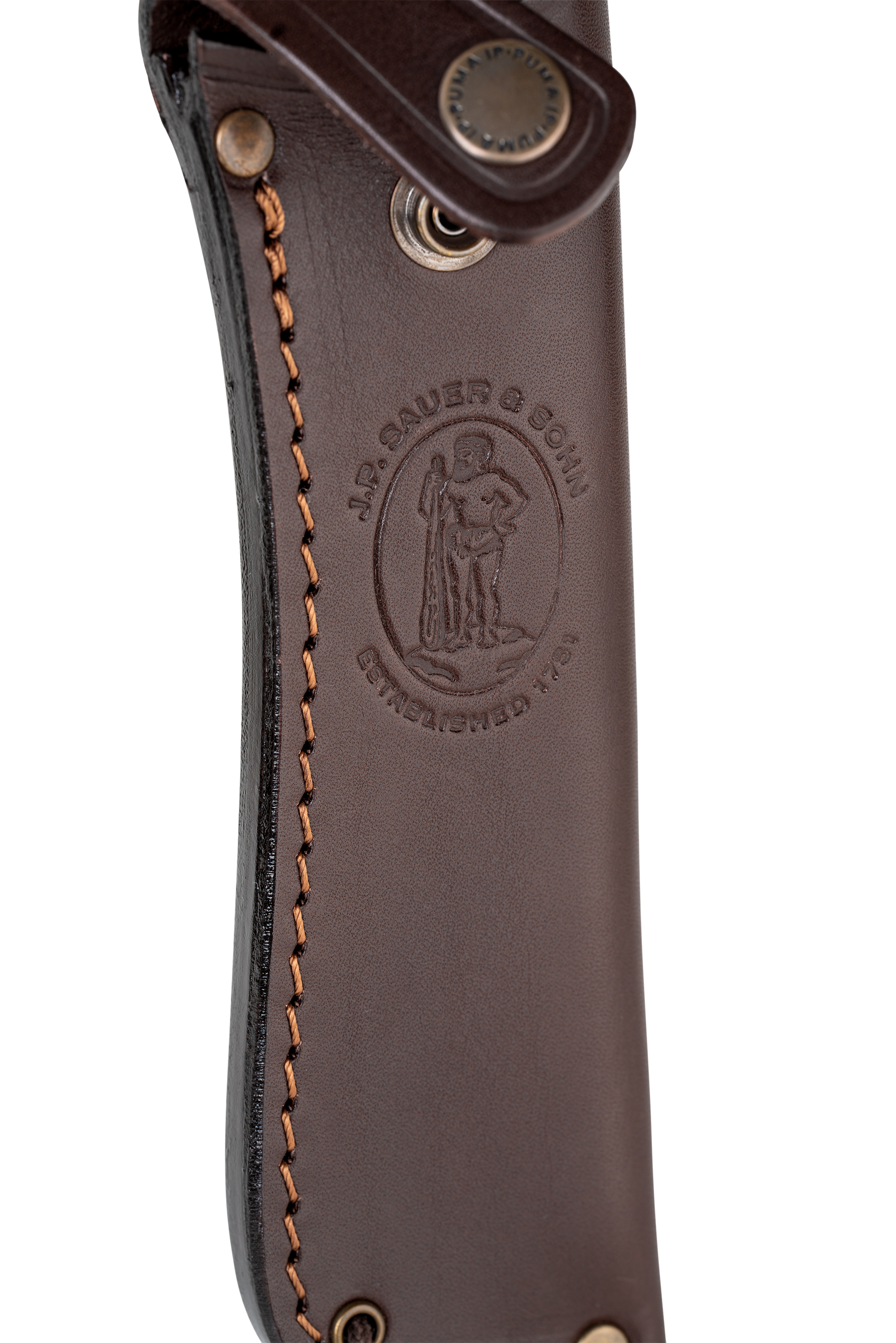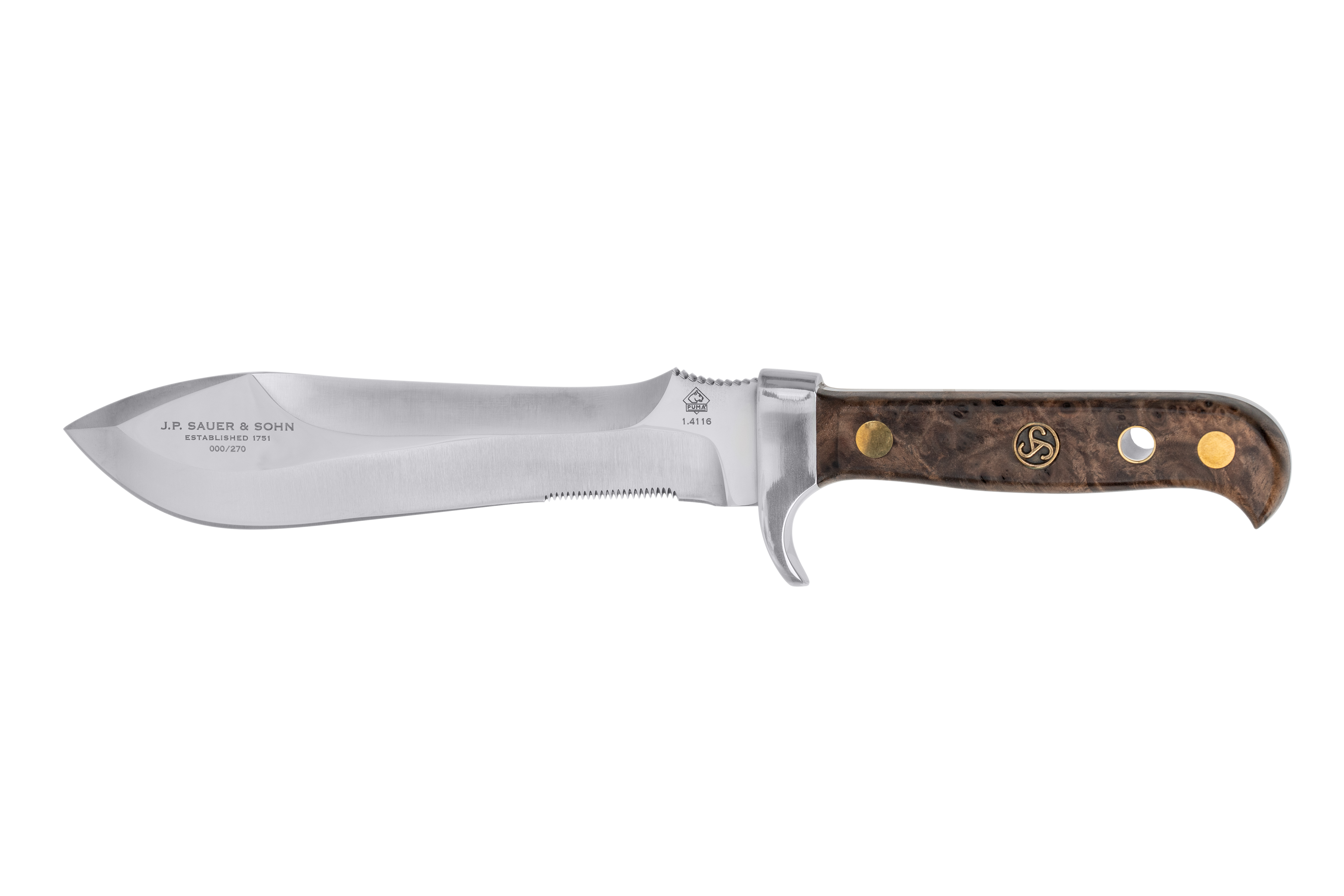 270 Years Anniversary Knife
This product is available again from 14 January 2022
As the oldest German manufacturer of hunting rifles, J.P. Sauer & Sohn has been standing for hunting culture at its finest since 1751. Our firearms are the epitome of timeless elegance and uncompromising quality. For almost three centuries now, they have been inspiring hunters from generation to generation – and we are proud of that.
Creating lasting values for generations was also our motivation to make the exclusive Sauer anniversary knife. Limited to 270 pieces, this anniversary edition was manufactured by the highly traditional Solingen-based knife maker PUMA according to the design of J.P. Sauer & Sohn. Rugged saddle leather, high-grade steel and the precious walnut burl wood, that is used to make the stocks of our premium firearms, blend to become a masterpiece of German knife craftsmanship.
The Sauer anniversary knife, which was manufactured on the basis of the world-famous PUMA White Hunter, is now available in the Sauer webshop. It pays to be quick, because the number of pieces of this unique knife is limited to 270.
The knives are hand-crafted by Puma in individual tranches. Therefore, it may happen that you need to pre-order and/or the delivery time is up to 14 working days.
Description
SAUER 270th anniversary knife
Design PUMA
Model White Hunter
Walnut handle with Sauer-Logo
Limited range of numbers 001 – 270
Leather knife sheath with Sauer-Logo "Mann with club"
Blade 1.4116 / 55-57 HRC steel
Aluminium guard
Blade length 155 mm / 6.1 inch
Blade thickness 5 mm / 0.2 inch
Total length 270mm / 10.6 inch
Weight 240 g / 8.5 oz